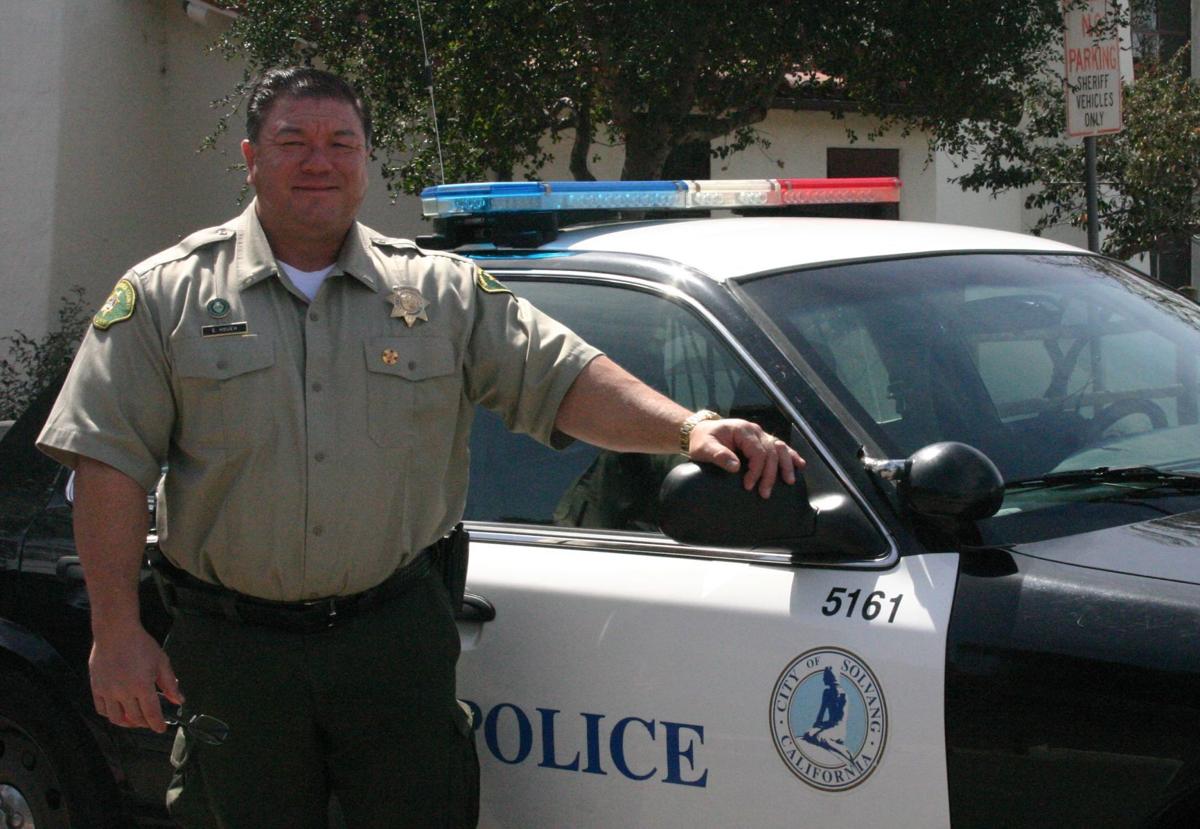 The Santa Barbara County Sheriff's Office will continue serving as the police department for four cities after the Board of Supervisors approved the contracts Tuesday but not before questions were raised about subsidies and cost recovery.
Approval of the contracts was included on the administrative agenda consisting of items usually approved in a single vote without comment, but both a member of the public and 4th District Supervisor Peter Adam asked to have it pulled for discussion.
The cost for providing police services went up by 1% in Buellton, 2%in Solvang and 5% in Carpinteria but down 2% in Goleta for 2019-20 compared to the 2018-19 contract year.
Buellton and Solvang will both pay the same amount in the coming fiscal year — just over $1.8 million — while Carpinteria will pay almost $3.9 million and Goleta will pay more than $7.6 million.
The resultant total cost to the county for this fiscal year is pegged at a little more than $15.1 million, according to a staff report from the Sheriff's Office.
The report noted the cities recommended the four-year contract term and the potential for a two-year extension if the Sheriff's Office or city managers provide written notice at least six months before the contract expires.
The report also said the Sheriff's Office is working toward full cost recovery and is in the final year of assistance to two of the four cities.
After stopping a vehicle for speeding in Buellton last Friday, a motor deputy noticed the 18-year-old driver had an open container of marijuan…
Adam said the statements about "working toward full cost recovery" and "final year of assistance with two of the four cities" caused him some consternation.
"That indicates [we're giving] a discount to two of the four cities," he said, and he asked how much the county is subsidizing two cities and which ones they are.
Kyle Slattery, chief deputy controller from the County Auditor-Controller's Office, said the two cities were Buellton and Solvang, but there are no subsidies in the new contracts.
"They essentially eliminated one menu item to come up to full cost recovery," Slattery said, explaining "menu items" are additional services requested on top of basic law enforcement.
Andy Caldwell, representing the Coalition of Labor, Agriculture and Business, said COLAB is not a big fan of 100% cost recovery but doesn't object to the county contracting out for services.
The Santa Barbara County Board of Supervisors appeared ready Tuesday to issue a request for proposals from companies interesting in providing …
"In this particular issue, you're getting the worst of both worlds," Caldwell said, asserting services provided to cities by such departments as the County Executive Office and County Counsel's Office are not being billed to the cities.
"It means, in reality, your fee payers are subsidizing law enforcement in the contract cities," Caldwell said.
But Slattery said a state code specifically prohibits the county from charging for general overhead costs or for services provided to the county at large.
Under the contract terms, the Sheriff's Office will provide 24-hour-a-day patrol services, detectives and criminal investigations, general traffic enforcement, crash investigation, parking control, emergency dispatching, technical services, direct support and administrative functions.
Specialized services that are available include K-9 and mounted unit patrol, search and rescue, hostage negotiations, special enforcement, dive and hazardous devices teams, a fugitive and warrant detail, reserve forces, professional standards investigations and helicopter and fixed-wing patrols.
The cities will not be billed for specialized services if the Sheriff's Office deems them necessary but will be billed if they request the services.
A Santa Ynez man who suffered a cardiac arrest last month recently paid a visit to the Santa Barbara County Sheriff's Office substation in Sol…