County fairs are well-known for their unique menu of foods — often found nowhere else — that are usually barbecued, grilled or deep-fried and frequently served on a stick.
Fairgoers can find such popular classics as corn dogs — plain, wrapped in bacon and up to two feet long — churros, candied and carameled apples, cotton candy and kettle corn.
"There's nothing like a corn dog at a county fair," said Matt Reznik, of Los Angeles, who was eating a two-footer Saturday slathered in mustard. "The ones you get at fast-food joints or frozen at the market just don't taste the same. … When I go to a fair, I've gotta get a corn dog."
Kettle corn is another popular bit of fair fare, and Silvia Garcia, of locally owned G Brothers Kettle Corn, has a good idea why.
Bushwacker is living the life of a retired sports superstar.
"It's a mix of sweet and salty," she said at the booth offering regular, strawberry, blueberry, cheddar, caramel, spicy cheddar and zebra flavors. "So it's not just so sweet."
But many fair vendors seem to have a penchant for deep-fry practically everything — mushrooms, artichoke hearts, bacon-wrapped jalapeños, zucchini sticks, cupcakes, Oreos, Twinkies and Snickers.
This year, fairgoers discovered a new deep-fried treat that's so unique the batter is patented, and despite how weird it sounds, those who try it usually give it a thumbs-up.
Tony Cardinali and his crew are serving up deep-fried watermelon, from Cardinali's Wood Fired Barbecue, in the middle of the main food aisle near the carnival entrance.
Hundreds of first-time and veteran showmen guided their cattle, hogs, goats and sheep into the Sana Maria Fair Park on Sunday for arrival day at the 128th Santa Barbara County Fair. Gates to the fair won't open until Wednesday, but on Monday, members of local chapters of the National FFA Organization and regional 4-H clubs began brushing, feeding and preparing their animals for the four-day competition and judging. More than 1,200 animals, not including the nearly 600 breeders, will be sold at auction by the time the fair gates close.
"People say, 'Oh, that sounds gross,'" Cardinali said. "Then they try it, and their friends try it, and they come back for more."
Cardinali said his creation, which has been featured on numerous national television shows and won multiple awards, came about by chance and circumstance 12 years ago.
"I was invited to this event, but everyone had to have something made with watermelon," said Cardinali, whose concession features foods like barbecued ribs, turkey legs and fries. "I just said, 'How about deep-fried watermelon?'"
Finding himself committed, he spent three months and about 100 attempts before he got it right.
"I had to come up with a batter that would stick to the watermelon," Cardinali explained. "Regular batter won't stick. It slides off."
He finally came up with a mixture that not only sticks to the watermelon but also looks good and tastes good. The ingredients are secret, and the batter is patented.
"A lot of people have tried to imitate it, but [regular batter] just doesn't work," Cardinali said. "We're the only ones that do it."
The oil also must be the right type at just the right temperature, and the cooking time must be precise.
"The very first one blew up when I put it in the oil," Cardinali recalled. "You know, watermelon is 92 percent water. … If the oil is too hot, it will flash over. If it's too cool, the batter gets doughy. Cook it too long, the watermelon gets warm. You want the watermelon cool and crisp inside."
The 2019 Santa Barbara County Fair will host the Professional Bull Riders (PBR) Classic, which features elite riders and bulls in a competitio…
Served on a thick wooden stick, the deep-fried watermelon wedges are drizzled with strawberry sauce, lightly dusted with powdered sugar and topped with a maraschino cherry.
Cardinali's creation has proven such a hit at festivals and fairs that he goes through 40,000 pounds of watermelon a year — "that's a whole trainload," he said — selling 500 to 1,000 deep-fried wedges at an average fair at $10 each.
Mack Allen of Santa Barbara, who was finishing off a wedge as he headed for the carnival, said he was skeptical at first but pleasantly surprised after taking a bite.
"It's really different," he said. "An unusual combination of flavors. But it's good. It's really good. I think I'll have to go back and get one for my wife."
071019 Fair Opens 20.jpg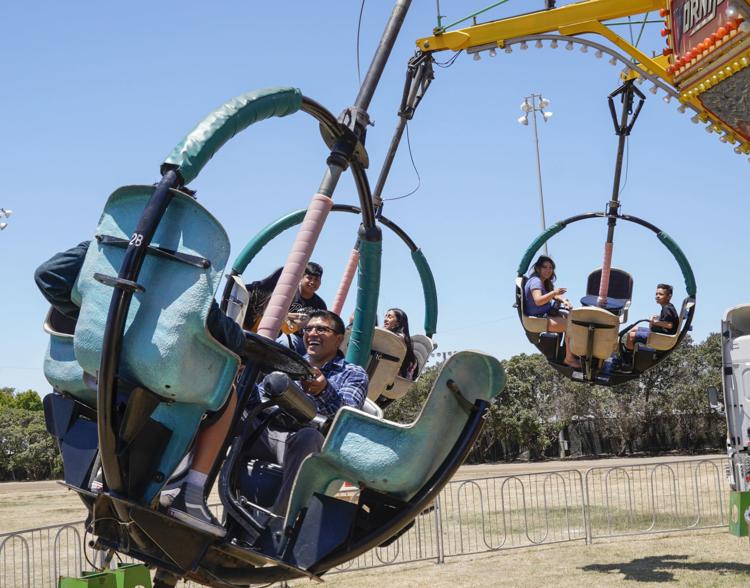 071019 Fair Opens 12.jpg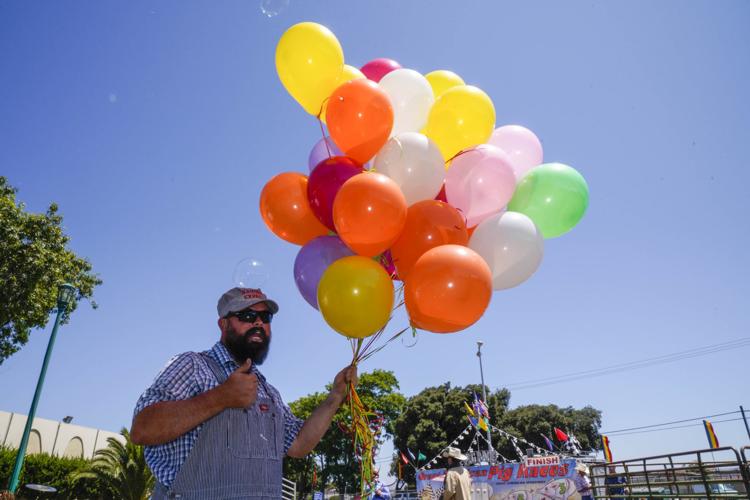 071019 Fair Opens 01.jpg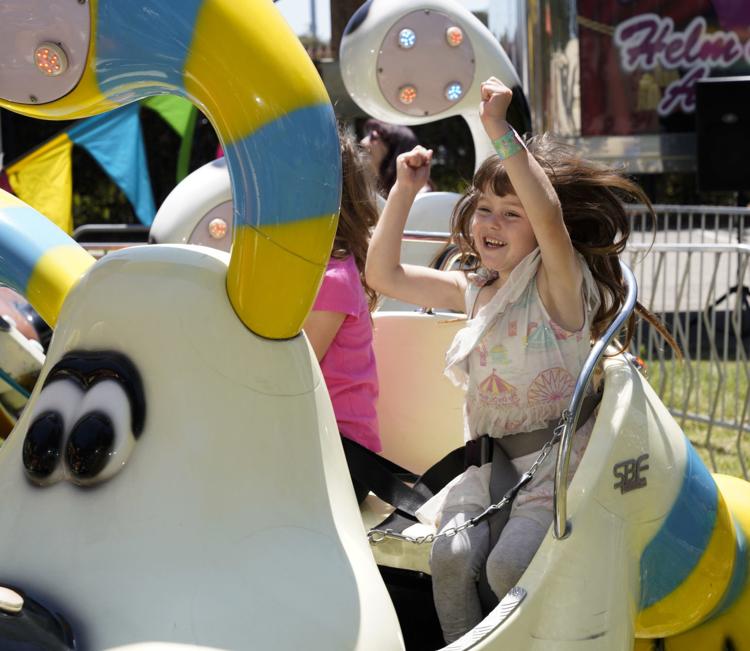 071019 Fair Opens 02.jpg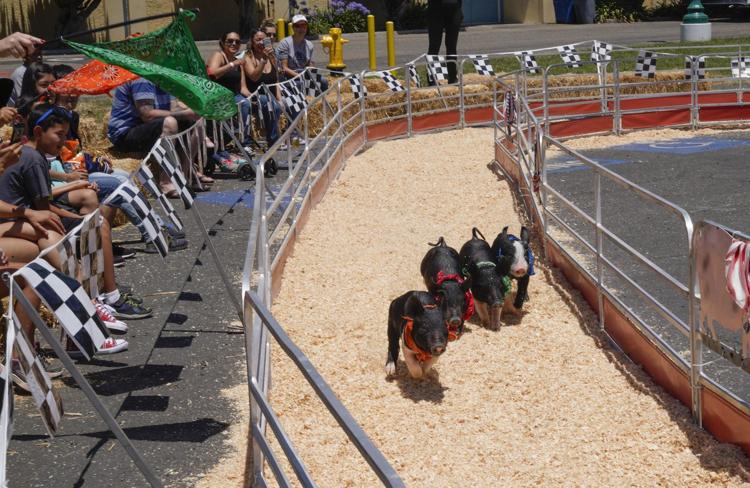 071019 Fair Opens 03.jpg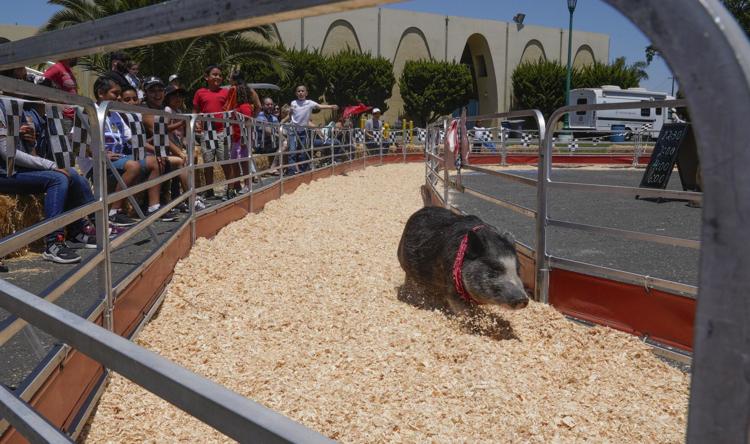 071019 Fair Opens 04.jpg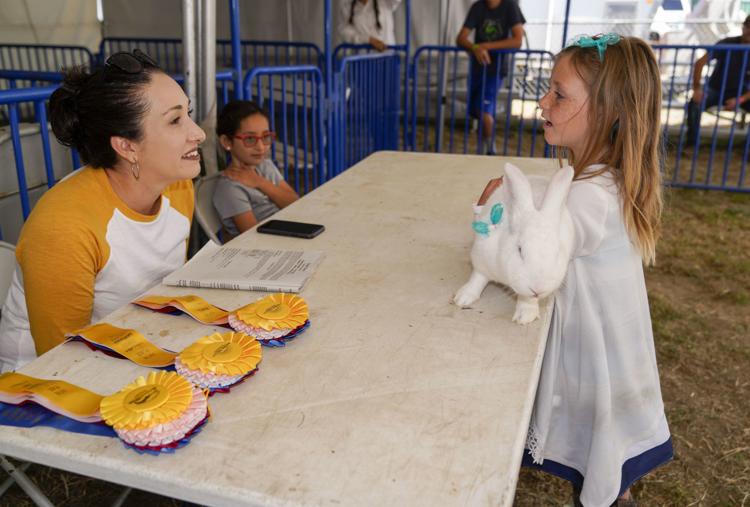 071019 Fair Opens 05.jpg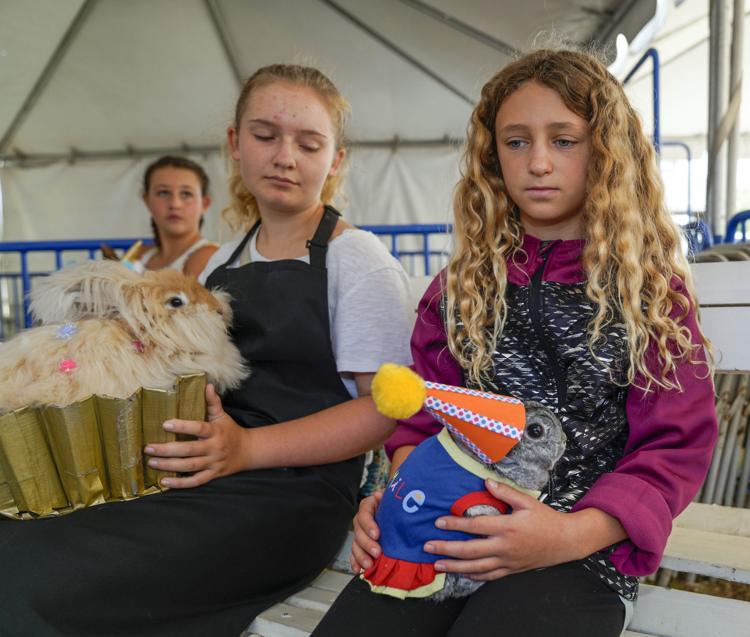 071019 Fair Opens 06.jpg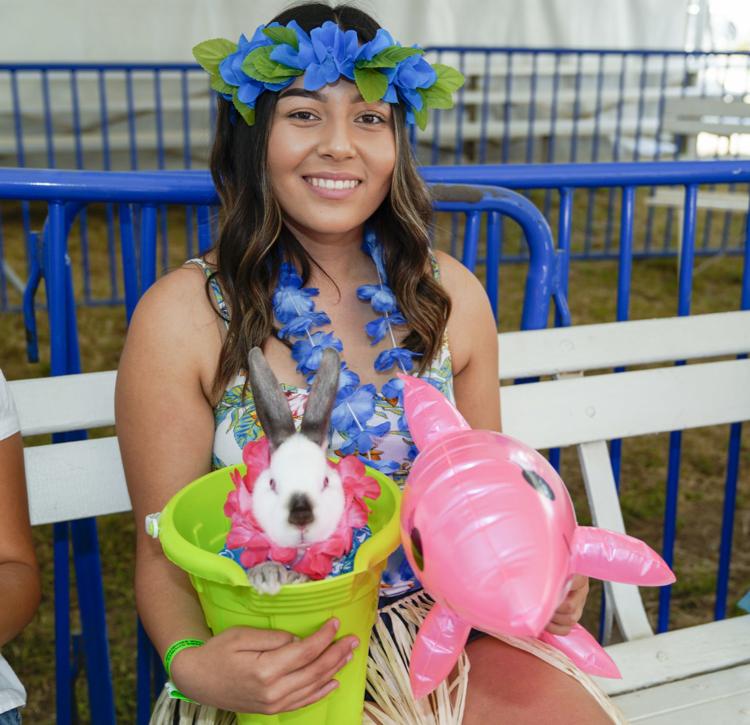 071019 Fair Opens 07.jpg
071019 Fair Opens 08.jpg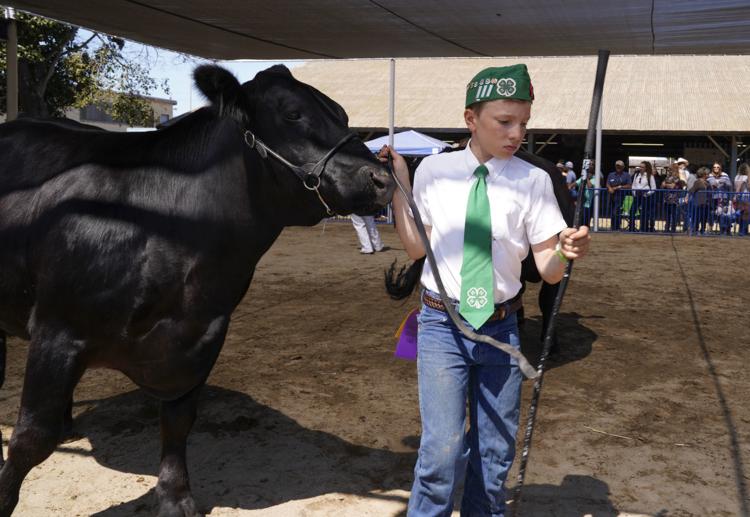 071019 Fair Opens 09.jpg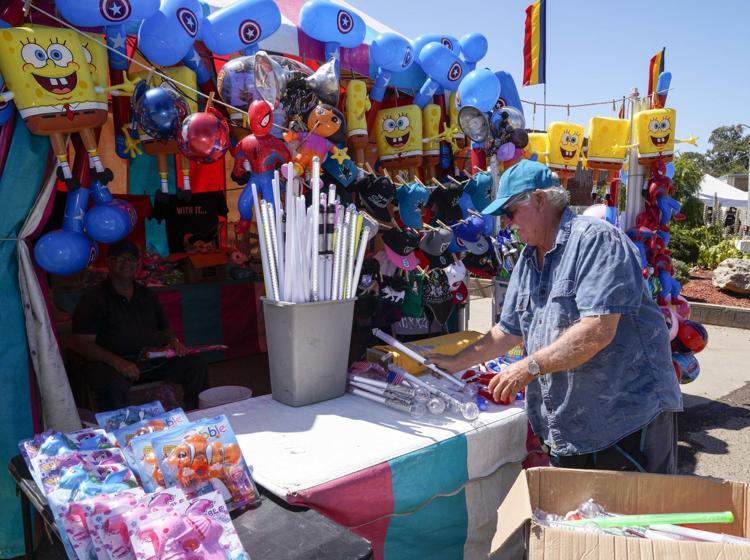 071019 Fair Opens 10.jpg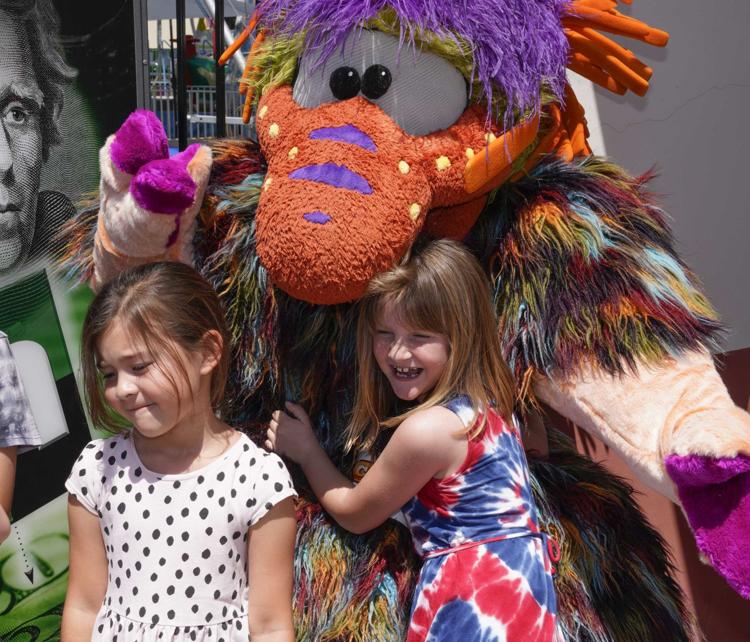 071019 Fair Opens 11.jpg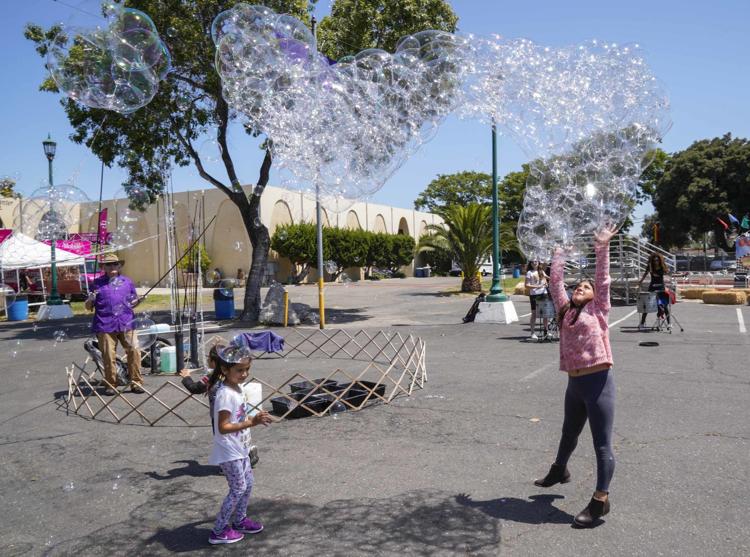 071019 Fair Opens 13.jpg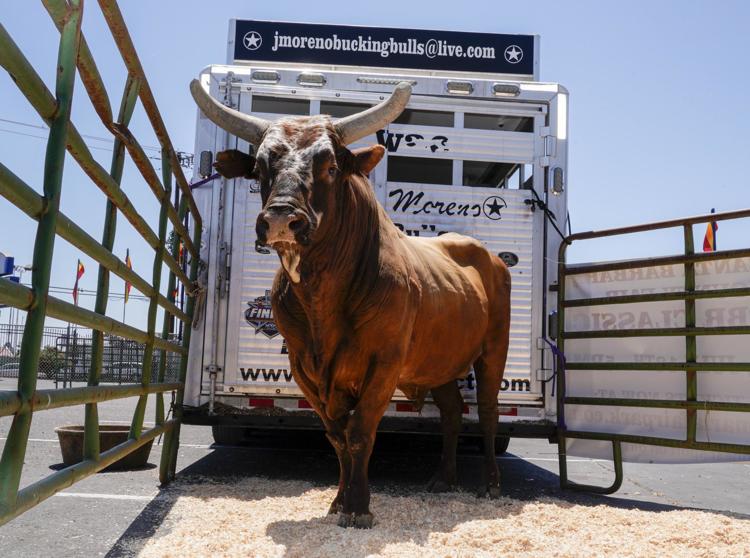 071019 Fair Opens 14.jpg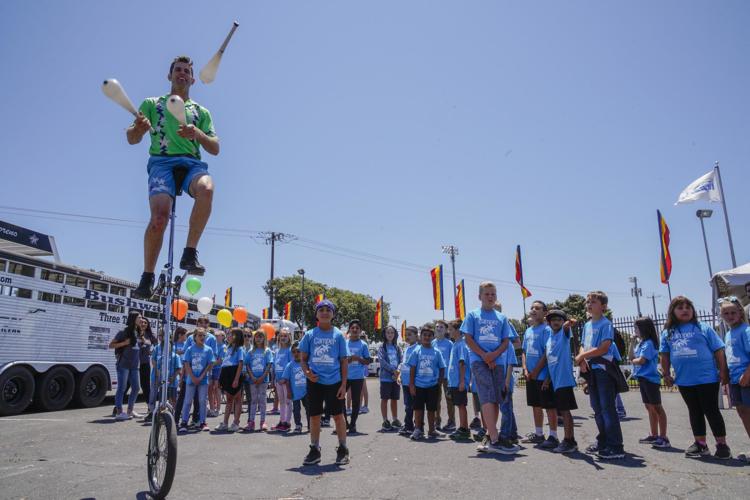 071019 Fair Opens 15.jpg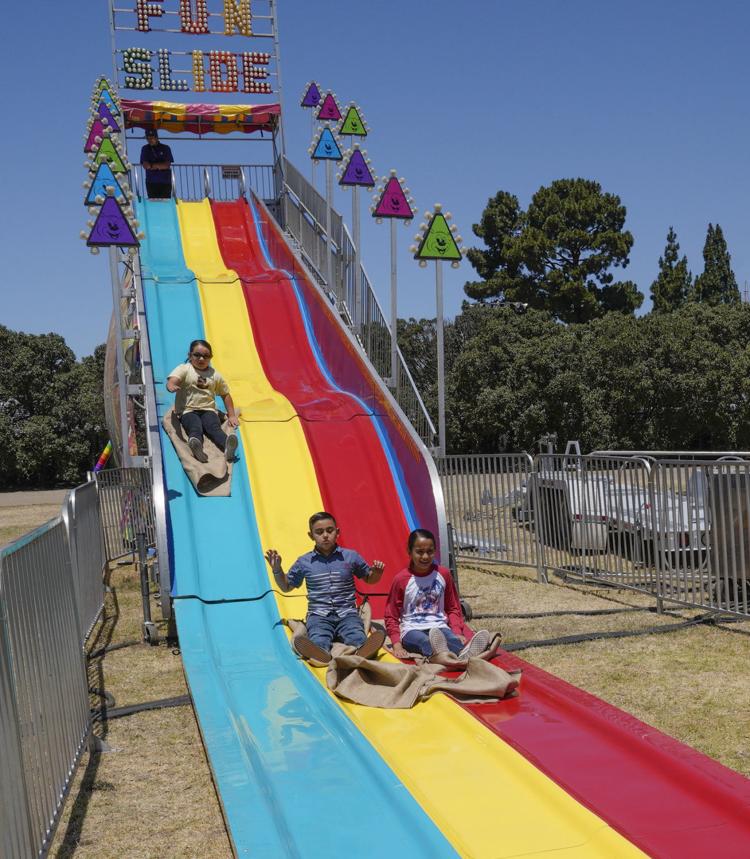 071019 Fair Opens 16.jpg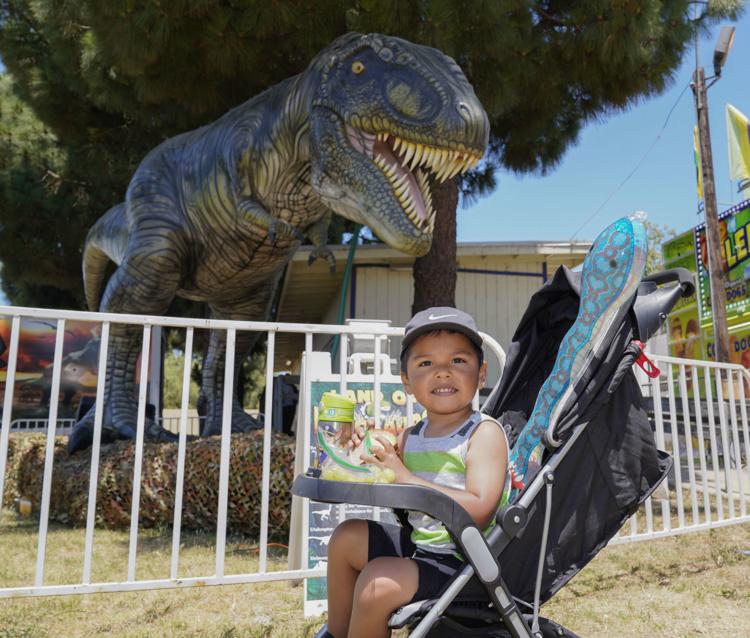 071019 Fair Opens 17.jpg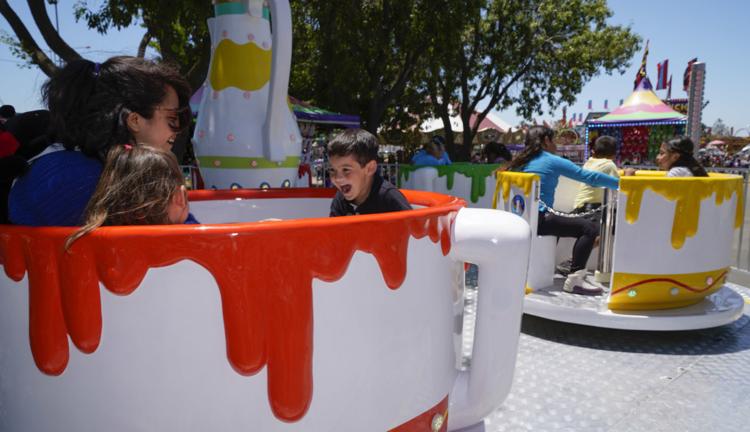 071019 Fair Opens 18.jpg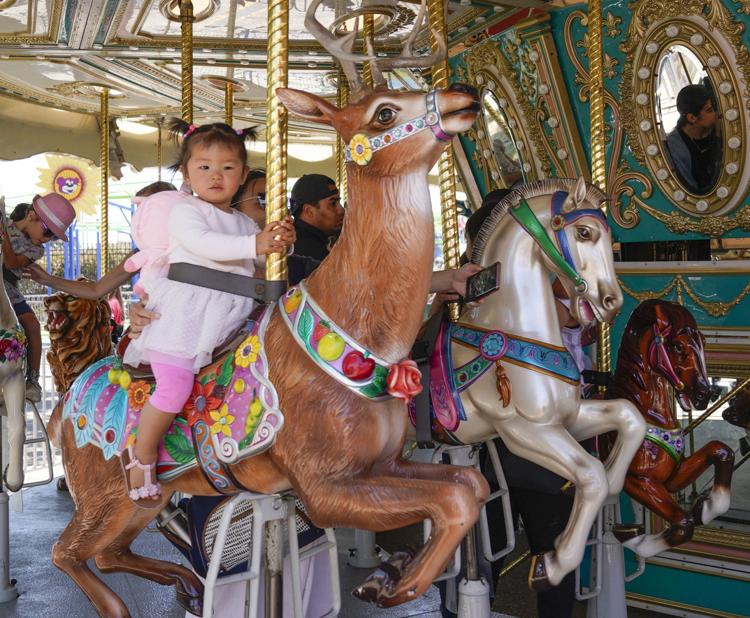 071019 Fair Opens 19.jpg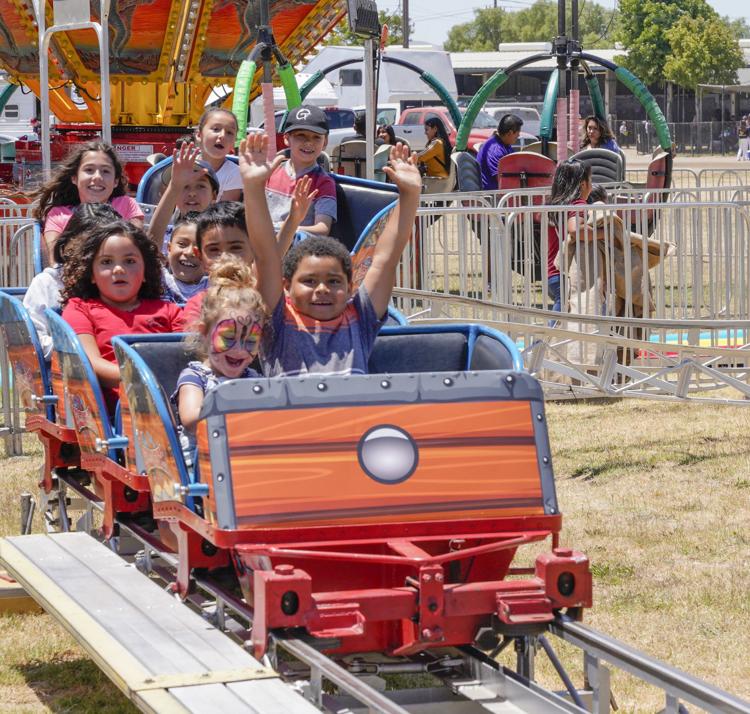 Opening Day at the Santa Barbara County Fair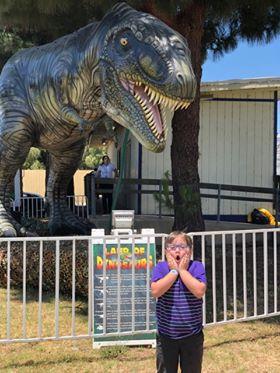 070919 SB Fair Animal Judging 22.jpg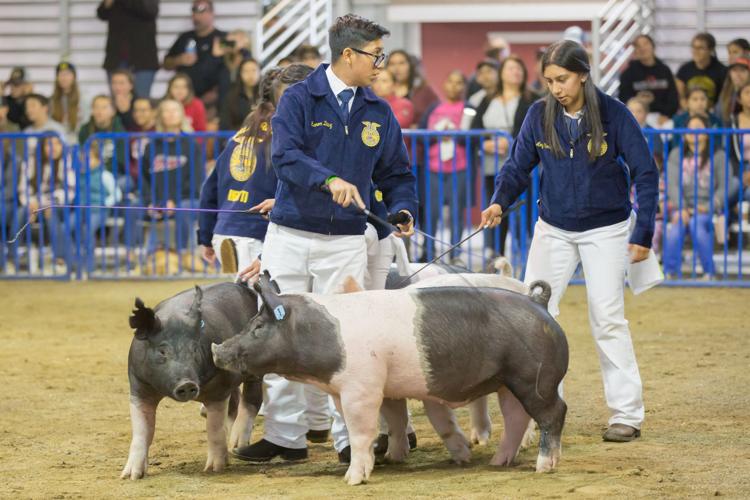 070919 SB Fair Animal Judging 23.jpg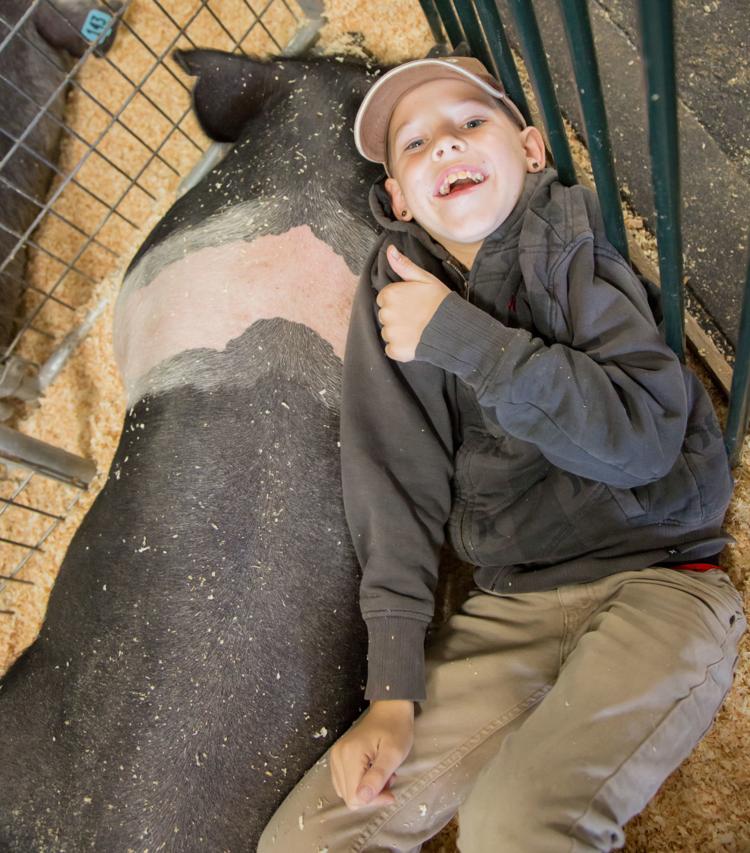 070919 SB Fair Animal Judging 08.jpg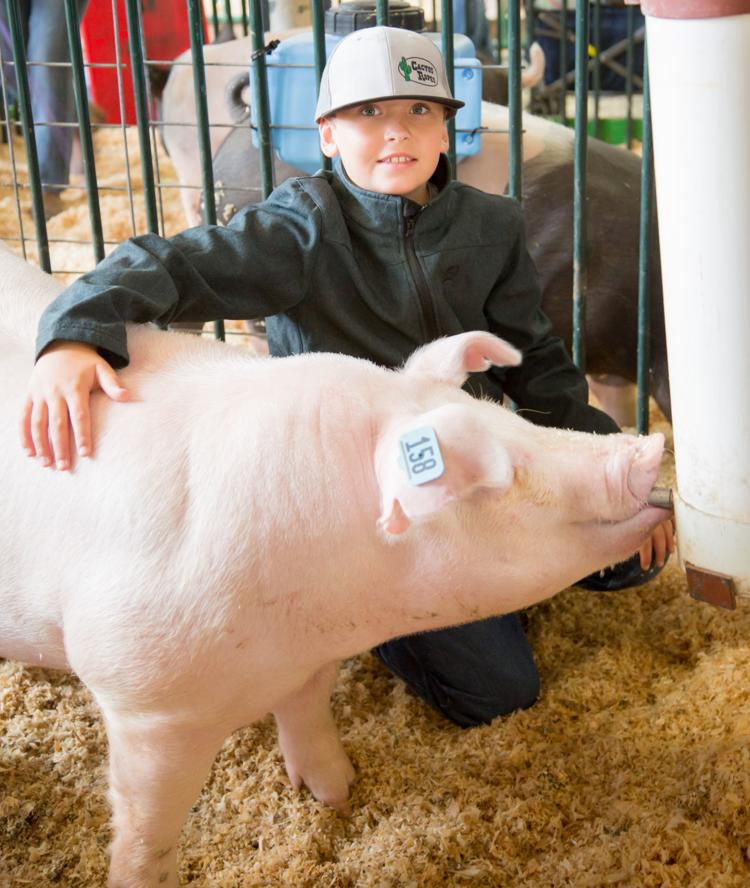 070919 SB Fair Animal Judging 09.jpg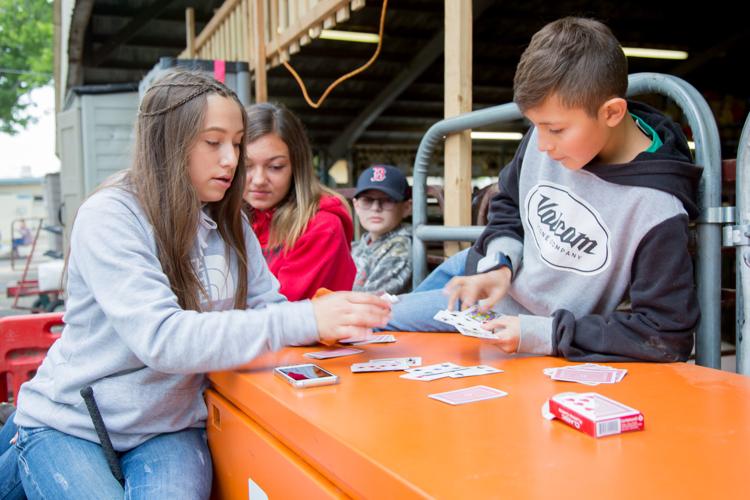 070919 SB Fair Animal Judging 10.jpg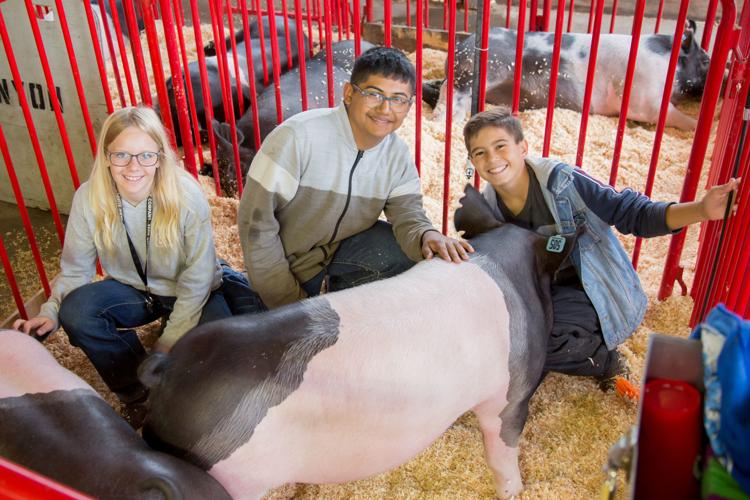 070919 SB Fair Animal Judging 11.jpg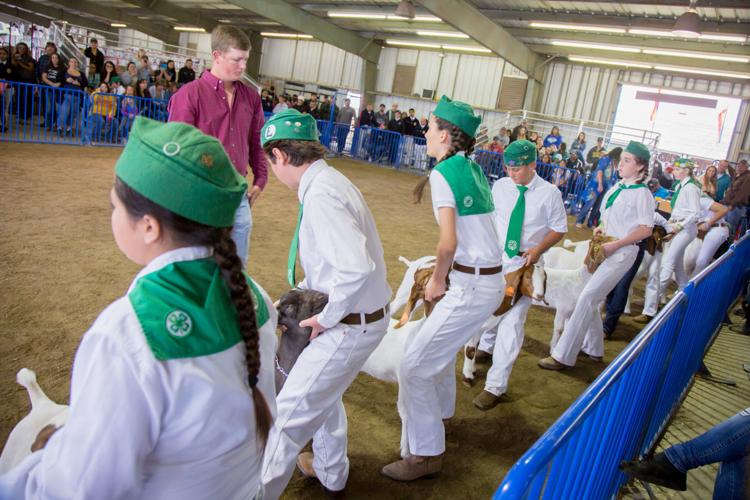 070919 SB Fair Animal Judging 12.jpg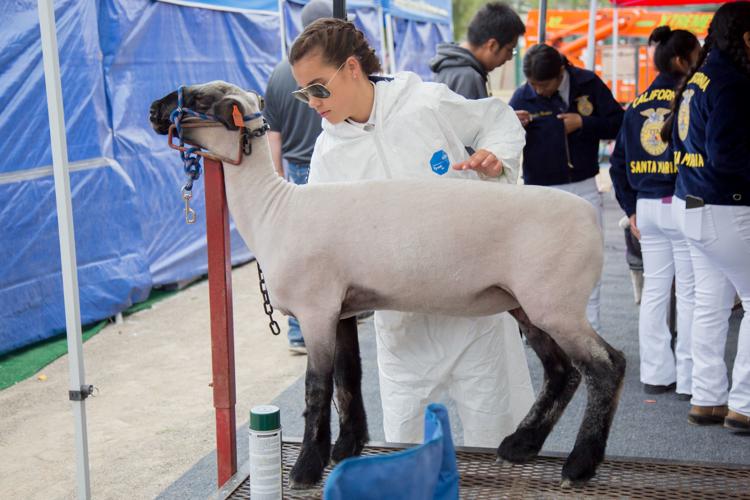 070919 SB Fair Animal Judging 13.jpg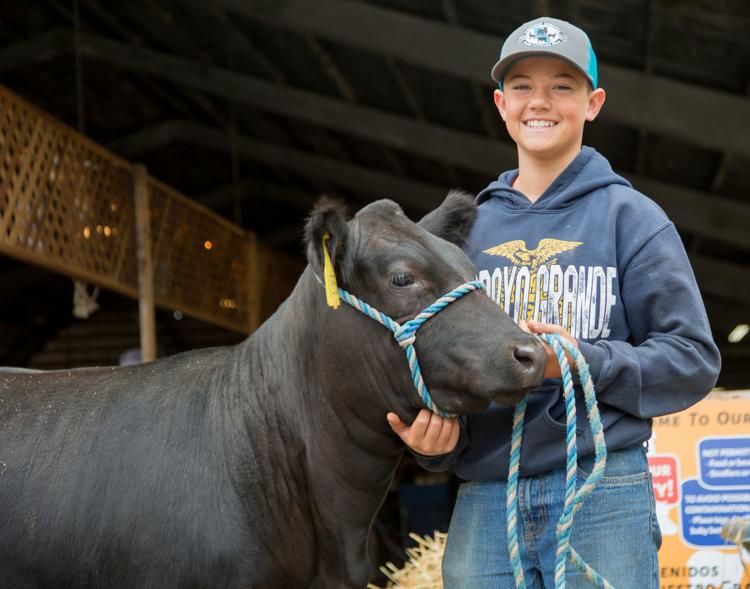 070919 SB Fair Animal Judging 14.jpg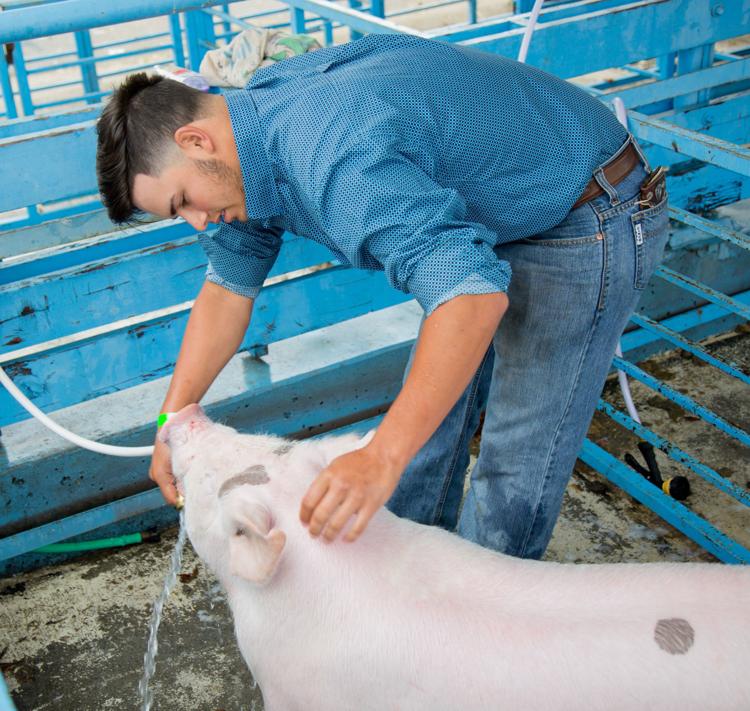 070919 SB Fair Animal Judging 15.jpg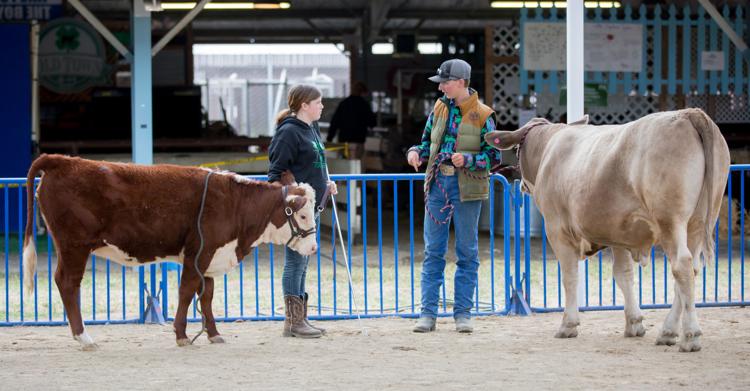 070919 SB Fair Animal Judging 16.jpg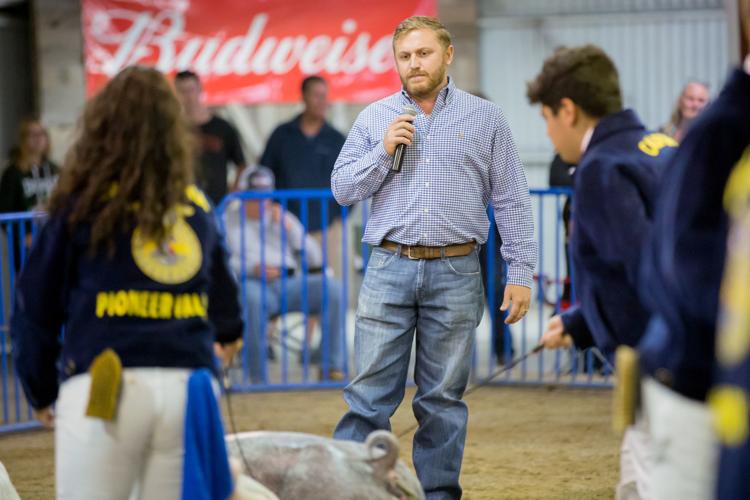 070919 SB Fair Animal Judging 17.jpg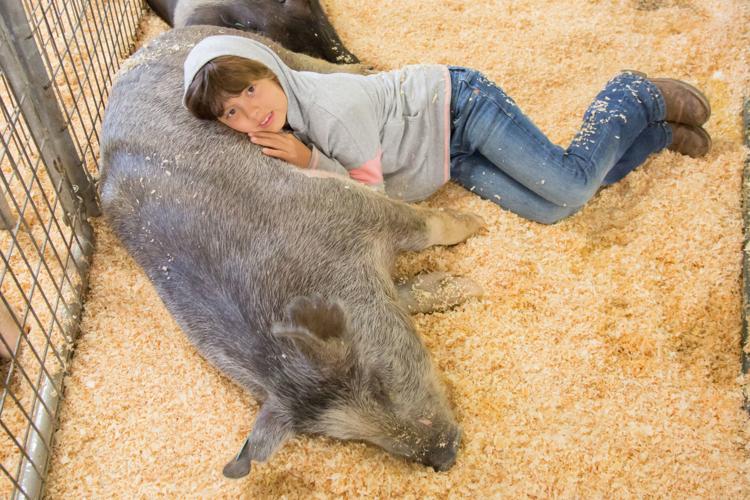 070919 SB Fair Animal Judging 18.jpg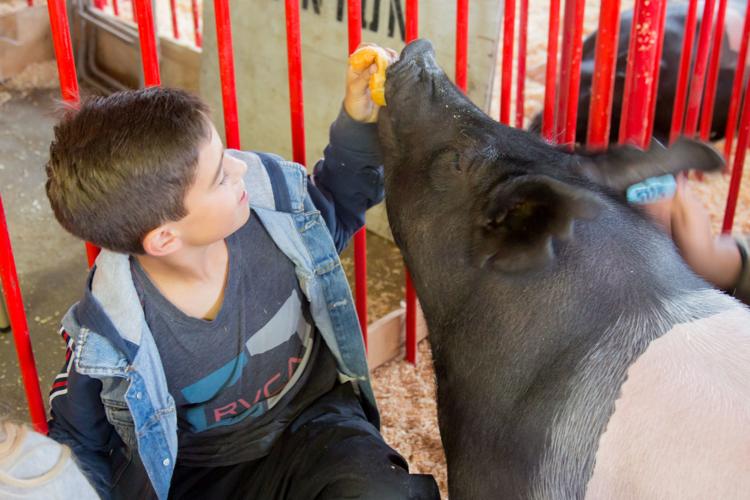 070919 SB Fair Animal Judging 19.jpg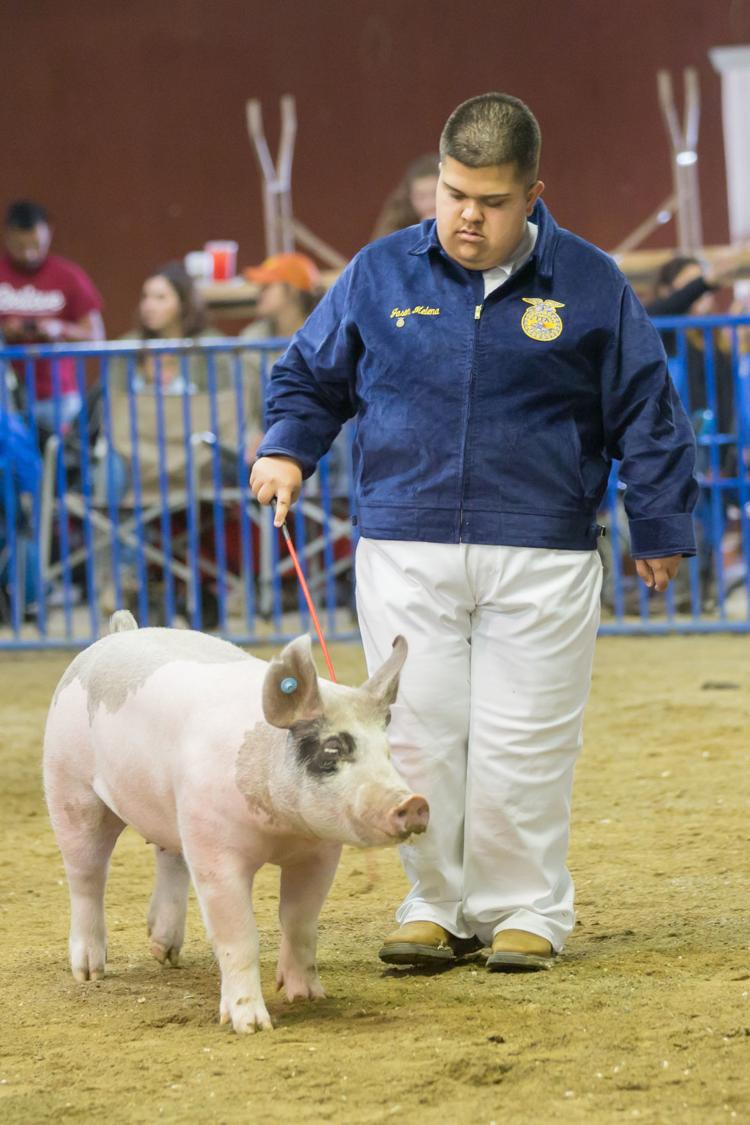 070919 SB Fair Animal Judging 20.jpg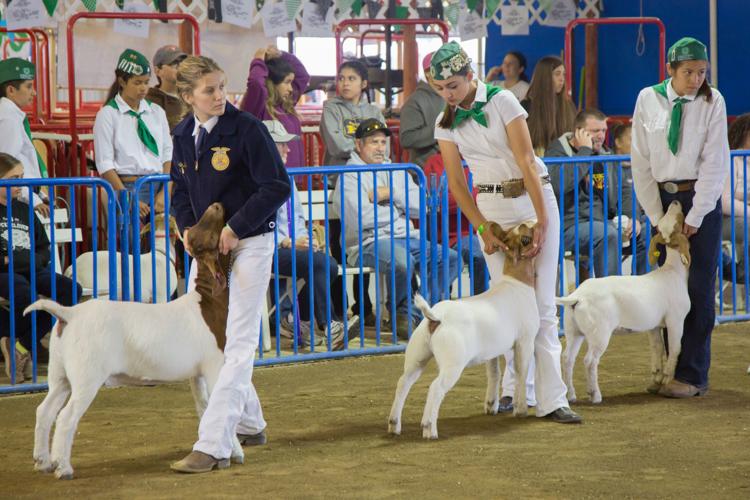 070919 SB Fair Animal Judging 21.jpg
070919 SB Fair Animal Judging 04.jpg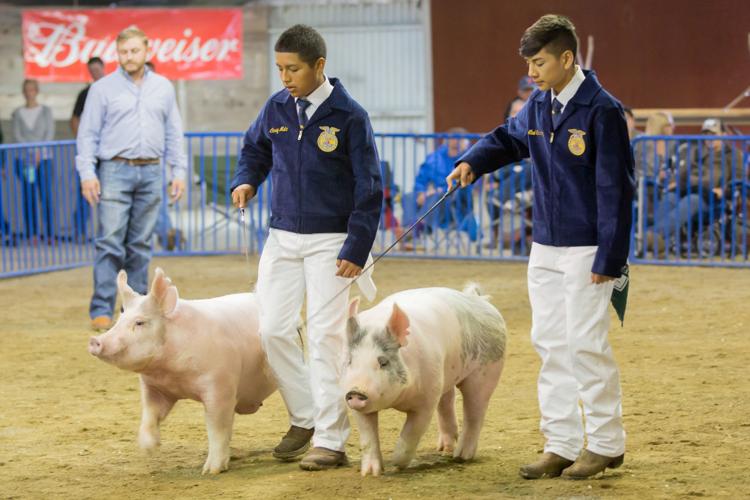 070919 SB Fair Animal Judging 05.jpg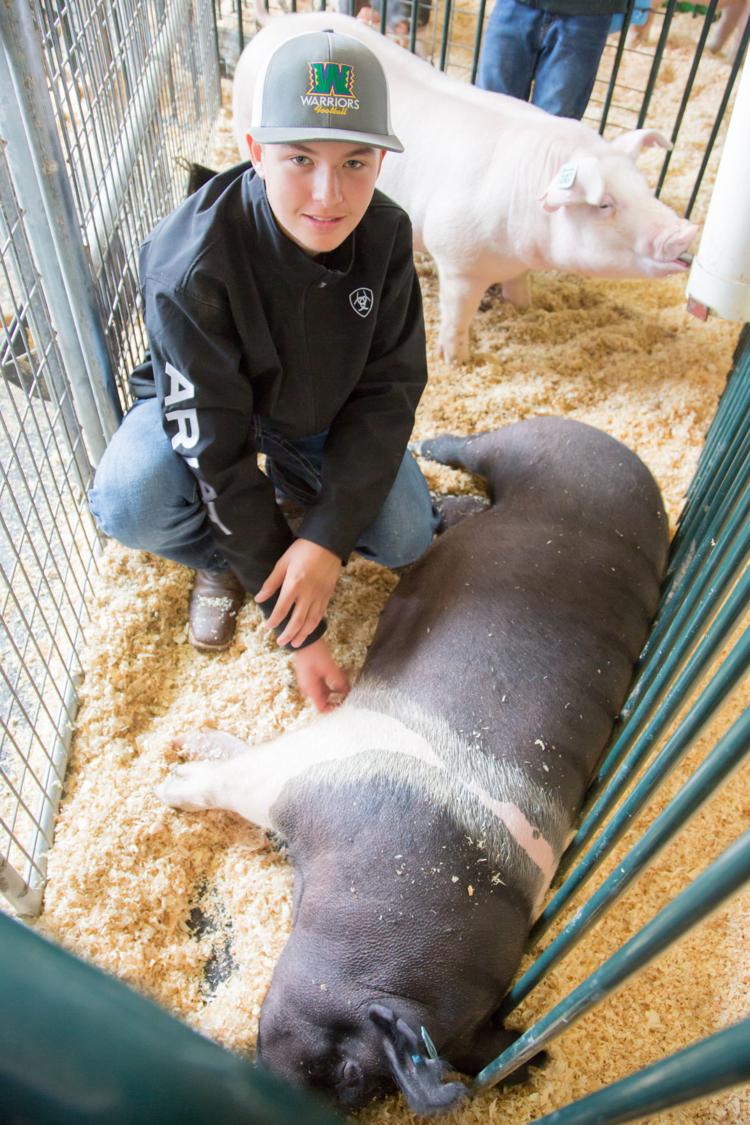 070919 SB Fair Animal Judging 06.jpg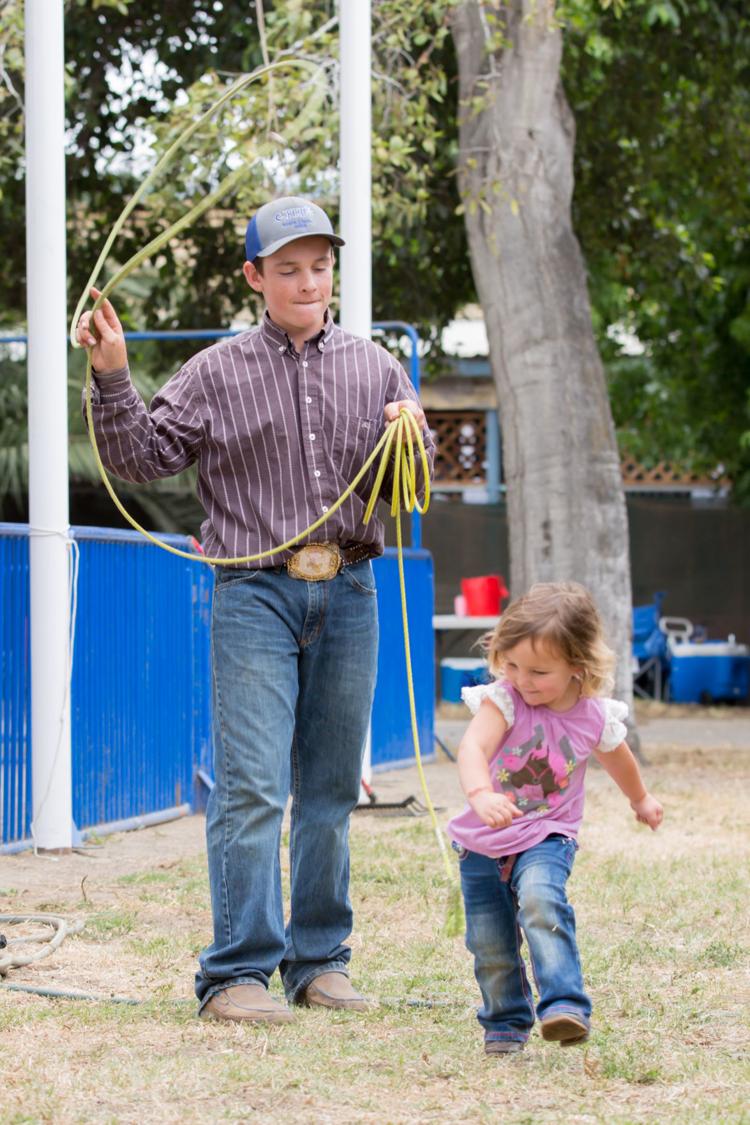 070919 SB Fair Animal Judging 07.jpg
070919 SB Fair Animal Judging 01.jpg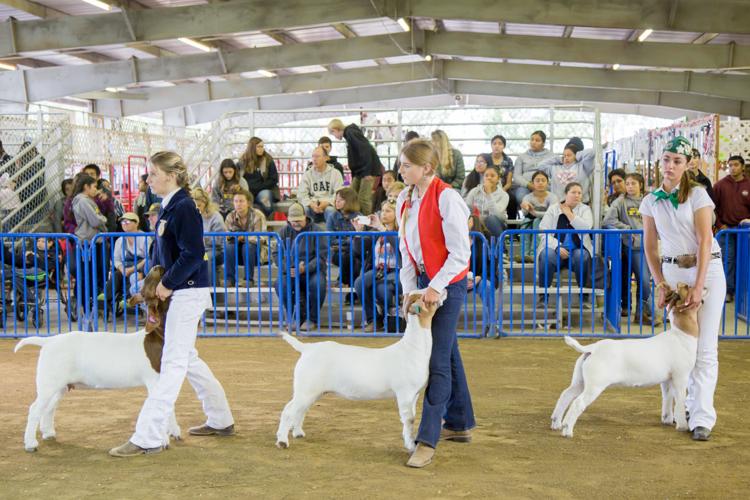 070919 SB Fair Animal Judging 02.jpg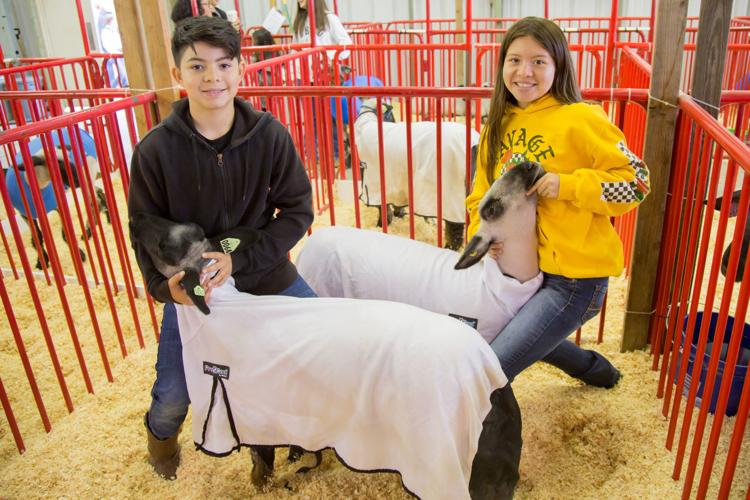 070919 SB Fair Animal Judging 03.jpg