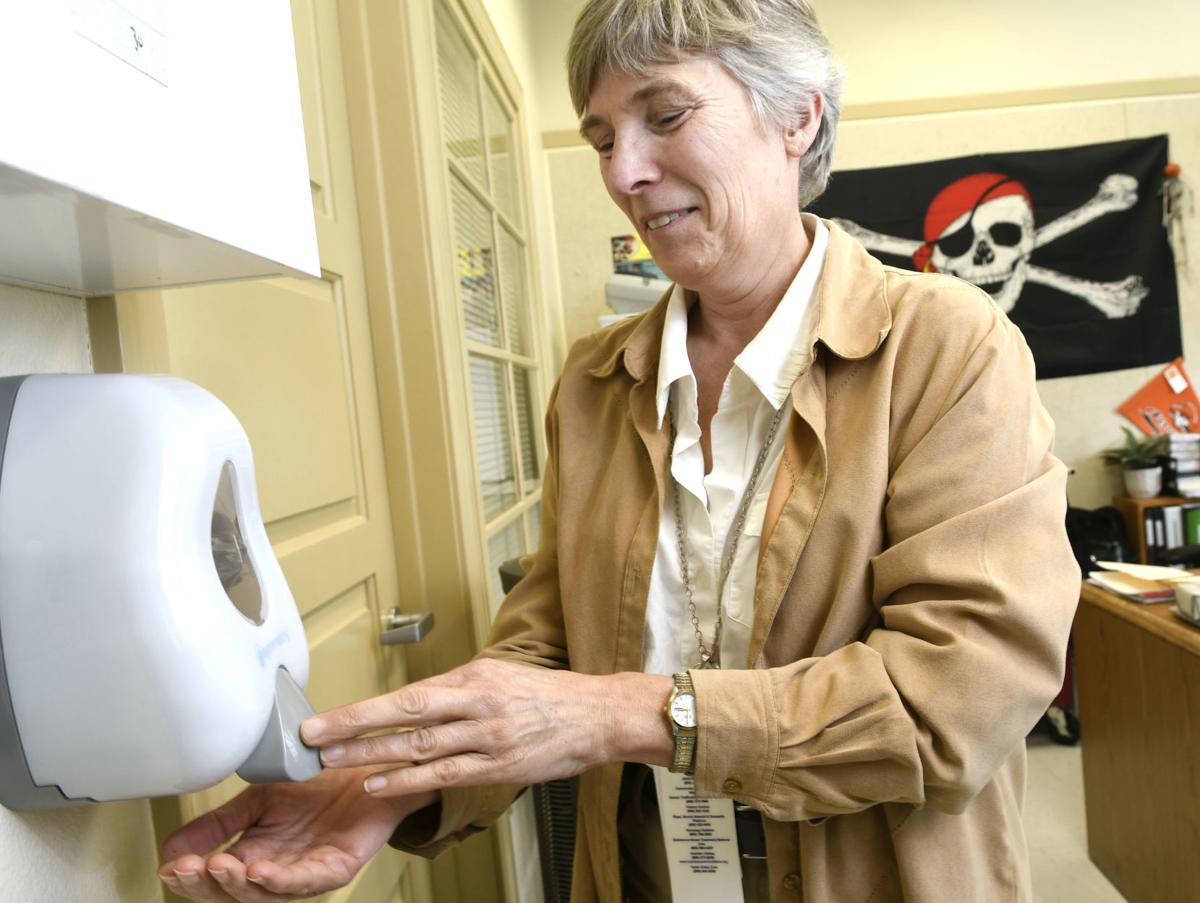 As concern about the spread of COVID-19, commonly referred to as coronavirus, grows nationally, several local school districts are taking steps to protect students from potential outbreaks.
While there have been no cases of the virus reported on the Central Coast, there are 33 confirmed cases in California as of Thursday.
Santa Ynez Valley Union High School is one of those taking action, prompted in part by the recent return of several students from a midwinter break trip to Italy, one of the three countries hardest hit by the disease.
"We have no reason to believe that any of our students were infected, but we're taking a proactive approach," Santa Ynez High Principal Mark Swanitz said. "We just want to keep everyone safe."
The coronavirus outbreak — which started in the city of Wuhan in China — has spread to six of the world's seven continents. It has not reached Antarctica.
According to the latest figures released by The Associated Press on Thursday, the Centers for Disease Control and Prevention (CDC) has confirmed 60 cases of the virus in the United States. 
Santa Ynez High school nurse, Miranda Buford, has a roster of the students who were on the trips and is monitoring them closely.
"We are taking additional precautionary measures here on campus," said Swanitz in an email to the school's staff. "Nurse Miranda has confirmed that our brand of hand sanitizer is effective against coronavirus. Doug (Cota) and the night custodial crew will be resupplying all hand sanitizer dispensers in classrooms and offices nightly."
The school is also asking parents to keep an eye out for any signs of illness, and has prepared information on basic prevention facts, symptoms to look for and what to do if someone has symptoms.
More information, including links to the CDC and other health agency web pages, is posted on the school's website, https://www.syvpirates.org/
"The Washington Post is reporting that an outbreak of coronavirus is inevitable in this country, maybe not in the Santa Ynez Valley but somewhere," said Swanitz. "We want to make sure everyone knows what to do if they see signs of illness, prevent a possible breakout here and keep everyone safe."
Other local school districts are also taking precautions.
"Even though the health risk in California remains low, the same common sense measures that we use for all infectious diseases are in place,'' said Kenny Klein, Santa Maria Joint Union High School District public information officer. "Our normal proactive measures involve encouraging students to wash their hands often and having staff look for severe signs of cough or fever. Appropriate cleaning measures inside and outside the classrooms are also in place."
The Lucia Mar Unified School District is "working with the county Health Department regarding the coronavirus and taking precautions," according to Amy Jacobs, the district's marketing and communications director. "Some additional measures we are taking include having our facilities team research the best practices for cleaning/sanitizing with additional supplies on hand in the event there is a rush on these supplies."
Jacobs also says that under the direction of the San Luis Obispo County Health Department, any students or staff who have traveled to China won't be allowed on campus until they have been symptom-free for 14 days following their return home.
Additional information for Lucia Mar parents is available at https://www.luciamarschools.org/apps/pages/index.jsp?uREC_ID=888680&type=d&pREC_ID=1835043
Concerned about COVID-19?
Sign up now to get the most recent coronavirus headlines and other important local and national news sent to your email inbox daily.