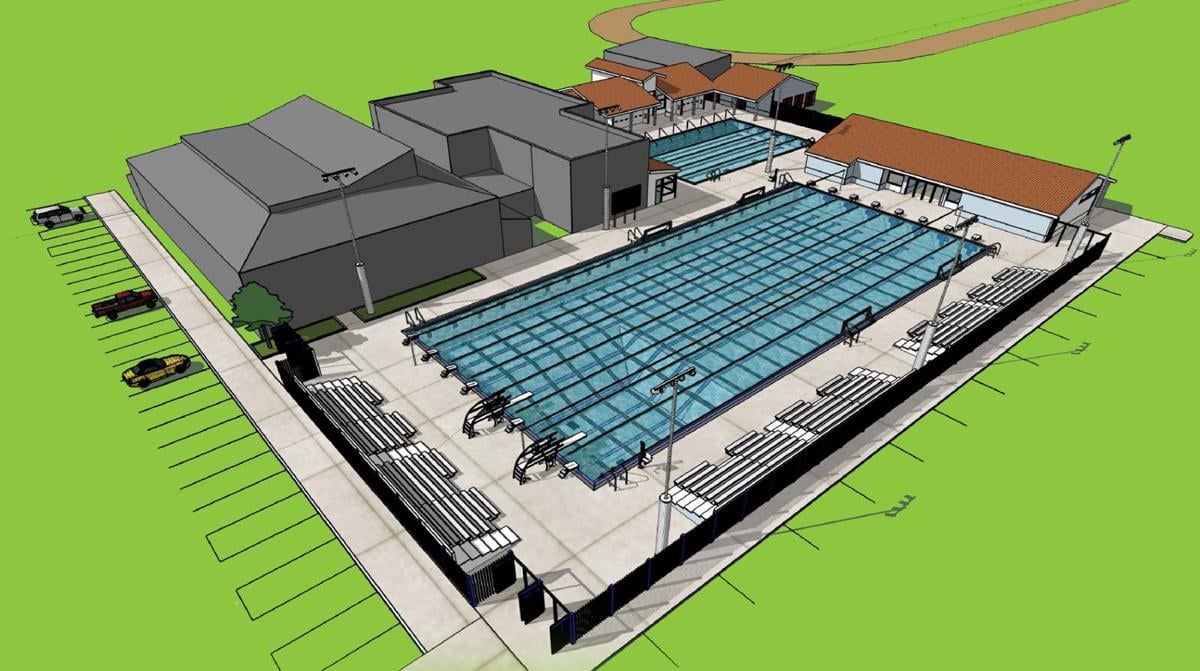 The highly-regarded LA84 Foundation recently announced the Santa Ynez Valley Aquatics Foundation is a recipient of a $75,000 capital campaign grant. The Aquatics Foundation is the only organization outside of Los Angeles County to benefit from $1.8 million in grants awarded by LA84 last week. In addition to being one of the largest awarded, the grant is one of only a few ever earmarked by LA84 for a major capital campaign.
"We are extremely honored and grateful to receive this $75,000 grant from LA84," said Gary Hall, Jr., co-chair of the 2018 Capital Campaign for the future Santa Ynez Valley Aquatics and Sports Science Complex. "LA84's investment validates our vision to make the SYV Aquatics and Sports Science Complex the centerpiece of a Valley-wide initiative to become one of the healthiest communities in America."
Renata Simril is the President and CEO of the LA84 Foundation. LA84 helped spearhead the effort to bring the Olympic and Paralympic Games to Los Angeles in 2028: "The LA84 Foundation is proud of our latest round of grants in support of Play Equity and the #PlayForAll Movement," said Simril. "While many of the grants are going to cornerstone youth development organizations the LA84 Foundation has consistently supported, we are also delighted to welcome four new organizations, including the Santa Ynez Valley Community Aquatics Foundation, into the LA84 Foundation grantee community."
Capital Campaign co-chairs for the future Santa Ynez Valley Aquatics and Sports Science Complex — 10-time Olympic swimming medalist Gary Hall, Jr. and three-time Olympic water polo medalist Kami Craig — continue to raise awareness on local, state and national levels to garner the necessary additional support for the $11.2 million complex slated to open in 2019. To date, more than half the needed funds have been raised or pledged.
In addition to investments from local individuals, foundations and organizations, the state-of-the-art project has forged innovative partnerships with the Santa Ynez Valley Union High School District, the American College of Sports Medicine, The Aspen Institute, National Youth Sports Health and Safety Institute, and Sansum Diabetes Research Institute.
The two-acre SYV Aquatics and Sports Science Complex will replace the nearly unusable 53-year old pool on the Santa Ynez High School campus. In addition to an Olympic-sized 50-meter competitive pool, other features will include a warm water therapy pool, an "In Memory of Those Who Serve" grand entry plaza, sports medicine/science building, changing rooms/storage/lockers, family play area and affordable, accessible year-round programs and activities for all Valley residents.
As a sports tourism destination site, the new aquatics complex is projected to contribute more than $5 million annually in new revenue to Santa Ynez Valley's tourism economy, mostly in the off peak season.
Hall said he is gratified with the progress of what he calls another one of Santa Ynez Valley's "crown jewel" projects. "This project started with capitalizing on the discounted purchase of the 2016 Olympic Swim Trials pool. Then the Aspen Institute identified our complex as one of the top eight forward-thinking designs in the nation. Because of support from our community and national organizations aligned with our vision, we are making a final push to our fundraising goals finish line."
Be the first to know
Get local news delivered to your inbox!