In 1967, U.S. Navy Lt. Charlie Plumb was piloting his F-4 Phantom from the aircraft carrier USS Kitty Hawk on his latest mission over North Vietnam.
He had completed 74 missions with his Aardvarks Squadron and was just five days away from the end of his tour of duty, looking forward to going home.
A Kansas farm boy who dreamed of flying, he had attended the U.S. Naval Academy, completed flight training and was sent to Miramar Naval Air Station near San Diego to fly some of the first adversarial training missions at what would become the Navy Fighter Weapons School, more commonly known as Top Gun.
A year later, code named "Plumber," he began flying missions over North Vietnam.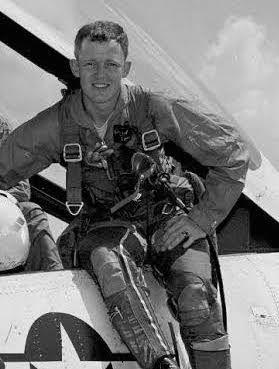 Then, on his 75th mission, his plane was shot down over Hanoi. He was 24 years old.
"I parachuted into enemy hands," Plumb recalled last weekend, standing next to his favorite plane at Santa Ynez Airport, where he lives part time.
For the next six years, he said, his "home" was an 8-by-8-foot cell in one prison camp or another.
"I was tortured for 2,103 days," he added.
For a time, U.S. military officials didn't even know he was alive, and after they found out he was, they couldn't be sure where he was being held.
"They moved us around a lot," Plumb said, explaining it was because his captors didn't want any prisoners of war to start getting too chummy with prison guards. "I was in and out of six camps."
Ceremonies and events honoring America's veterans in the Santa Ynez Valley will start Saturd…
His diet consisted mostly of rice, two meals a day.
"We ate a lot of rice," he told a passerby who stopped to ask what it was like being a POW during the Vietnam War. "The amount of meat we got in a year wouldn't fill a coffee cup."
But he inspired his fellow prisoners, serving as camp chaplain for two years. He also became an expert at underground communications.
"I was promoted twice while I was there and didn't even know it," he said.
Finally, in spring 1973, a peace treaty was signed, and Plumb became one of 591 American prisoners traded for 10,000 North Vietnamese being held in South Vietnam.
Now 30 years old and a lieutenant commander, he returned home to find his wife had divorced him three months before his release.
But Plumb refused to succumb to anger or depression and despair over losing six years of his life and his wife.
That fall, he came across four open-cockpit Fairchild PT-19s gathering dust in a Midwestern barn and, with his brother, bought all four for $2,400. Two were cannibalized for parts to create two good aircraft, including the 1942 model he had on display at Santa Ynez Airport Day on May 19 during Airport Day.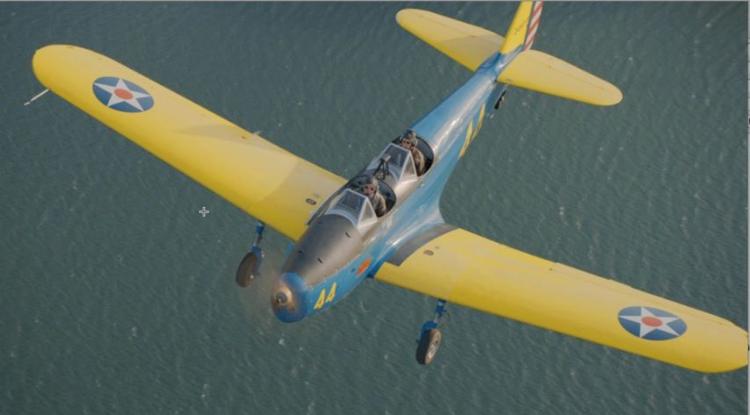 He also continued flying — in A-4 Sky Hawks, A-7 Corsairs and FA-18 Hornets — for Navy Reserve squadrons until he retired a captain after 28 years of service.
Over the years since his release from the POW camps, Plumb has spoken to more than 5,000 audiences, relating his experiences to the challenges ordinary people meet every day.
And on Memorial Day this Monday, he'll be the featured speaker at ceremonies honoring fallen veterans in Solvang Park.
"I'll tell my story and why I'm there," Plumb said. "And probably quite a bit about living well … and being strong.
"A lot of vets took an unfortunate path … and lost direction in life," he continued. "They came back as villains. They were spit on, called baby killers — especially the groundpounders, the guys who were down in the dirt and came back while the war was going on.
"I didn't get so much of that because the war was over," he said. "When I came home it was a lot nicer."
He also noted that while prisoners of war might be expected to suffer more from post-traumatic stress disorder than other veterans, just the opposite is true.
"POWs are mentally healthier because they had to work together to survive," he said. "About 30.6 percent of veterans suffer from PTSD. Among POWs, it's only 4 percent."
Plumb said he's honored to be speaking at the Memorial Day ceremonies.
"It thrills me to have the community come out to support the veterans," he said. "The community is very supportive of veterans in the Valley. I'm very thankful for that."
As soon as Airport Day was over, Plumb climbed aboard his PT-19 and fired it up for a flight to Camarillo, where the plane is on loan to the Commemorative Air Force and was scheduled to be used in an event the next day.
"The old pilots, they'll come up to this plane, wrap their arms around the fuselage and cry," he said. "Because it's the first plane they flew. It's called the 'Cradle of Heroes,' because it's how all those pilots started out."
As soon as the Memorial Day ceremonies are over, Plumb will be off to salute other American heroes. He'll join Solvang resident and World War II veteran pilot Jim Kunkle in France to mark the anniversary of D-Day.
"He flew P-38 Lightnings in Europe, was shot down and escaped capture," Plumb said of Kunkle, who is 95 and still flies his five airplanes. "On June 6th we're going back to his old airfield in France for the celebration of the Normandy invasion. It should be a moving event."