The second appeal of a land use permit for a cannabis operation west of Buellton was denied Tuesday on a split vote by the Santa Barbara County Board of Supervisors, clearing the way for the project to proceed after the condition limiting harvests was clarified.
But one supervisor raised concerns about the growing density of cultivation sites in that area, and another said the program environmental impact report for the county's cannabis ordinances must be revisited to address things the county has learned since the PEIR was adopted.
Fourth District Supervisor Peter Adam dissented in the 4-1 vote to deny the County Coalition for Responsible Cannabis appeal of Castlerock Family Farms II permit to cultivate just under 23 acres of cannabis in hoop houses on the Williams Ranch on Highway 246 about 2 miles west of Buellton.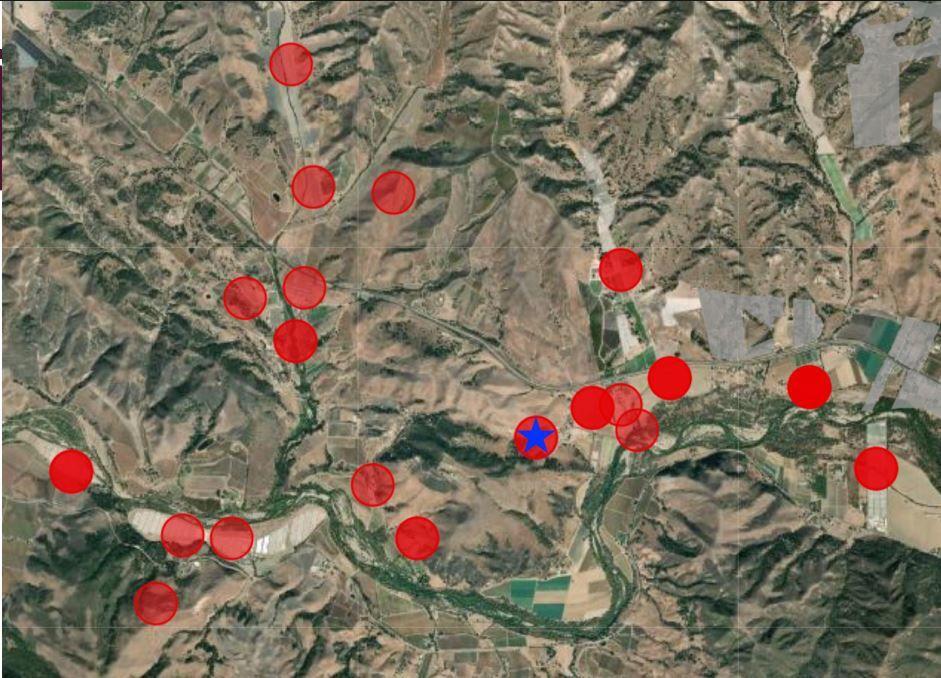 The decision came after the staff and Castlerock representatives conferred to clarify there would be only three harvests per year, each lasting from two weeks to a maximum of a month.
Several of the eight points raised by the appeal were based on an assertion that the PEIR did not adequately assess the impact cannabis odor would have on nearby wineries and, especially, their tasting rooms, which account for a large portion of wine sales.
Adam agreed that impact was among the factors the county didn't know enough about when supervisors adopted the PEIR, and the cannabis ordinance doesn't require odor control on outdoor cultivation on property zoned Agriculture 2, which the Williams Ranch is.
He noted that when he visited the site Monday, he was "assaulted by the skunk smell" coming from an adjacent cannabis cultivation operation, and he suggested Castlerock voluntarily agree that odor from the site would not result in a nuisance to residences and commercial uses within a 2-mile radius.
That didn't happen.
"I think this is the reason we need to revisit this PEIR," Adam said.
Supervisor Joan Hartmann, whose 3rd District encompasses the Castlerock site, was concerned about the concentration of potential cannabis cultivation operations in the Santa Ynez Valley and Santa Rita Hills, where numerous wineries are located, and the odor they could generate.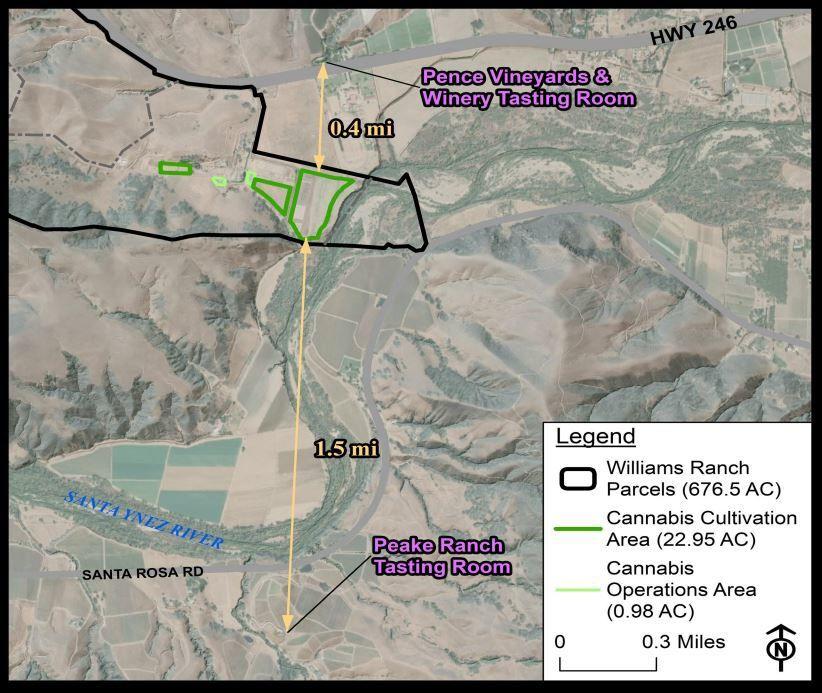 Hartmann said Valley residents had just suffered through triple-digit heat and thick wildfire smoke that were aggravated by the odor of cannabis.
"It's not exaggeration, it's not imagination, it's real," she said.
She said the county has approved 102 acres for cultivation west of Buellton and growers have proposed another 800 acres of cannabis, which is more than half the county's cap of 1,500 acres.
Hartmann asked the staff to provide an analysis of how permit applications had been affected by a recent ordinance amendment requiring cultivation operations on more than 51% of a parcel to obtain a conditional use permit, which provides more discretion to impose conditions than a land use permit.
"I don't think we should focus on this project, but we need to address this," she said.
First District Supervisor Das Williams agreed.
"I would love nothing more than a chance to deny a project, to show the board's determination to get this right, but this is not that project," Williams said, adding that he would not support concentrating more than half the county's cannabis cap in that area.
Fifth District Supervisor Steve Lavagnino also agreed, pointing out the 300-acre parcel will have about 22 acres of cannabis six football fields away from the nearest public road.
"I don't think this is the project we drop the hammer on," he said.