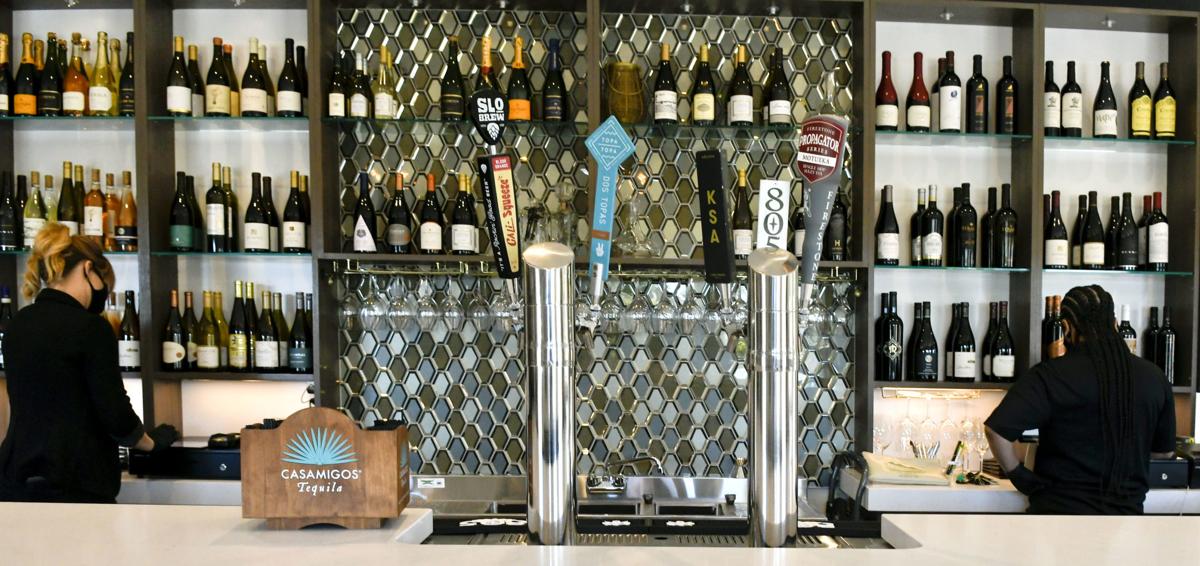 Santa Barbara County's plan to move into the third stage of reopening the economy Friday could be jeopardized by a recent spike in COVID-19 hospitalizations, according to a report delivered Tuesday to the Board of Supervisors.
At the same meeting, supervisors unanimously approved ordinance amendments that will temporarily suspend some development standards to make it easier for businesses to recover from the economic shutdown resulting from pandemic.
Public Health Department Director Van Do-Reynoso told the board the county is performing just 99.2% of the 675 daily coronavirus tests the state requires to maintain the current stage of reopening and move on to the next stage.
But the real issue is that the number of COVID-19 hospitalizations shouldn't rise more than 10% per day, and the county's rate recently rose 31.2%, Do-Reynoso said.
"We will be meeting with the state Wednesday to talk about the drivers of increasing hospitalization and what are our next steps," she said, adding the county will be monitored until the rate of hospitalizations falls back into the required range.
Personal care businesses, including nail salons, tattoo parlors, body waxing and massage services, could be allowed to reopen Friday if they take all the necessary state and county steps to self-certify they meet county requirements — and if the county meets state reopening criteria.
As part of the regional approach to reopening, Santa Barbara County officials will meet with their counterparts from San Luis Obispo and Ventura counties to reach a decision on reopening personal services, she said, adding Ventura County supports a delay.
Nancy Anderson, assistant county executive officer, told the board that as of Friday, 2,645 county businesses have submitted self-certifications, with 2,240 of those in incorporated cities.
Dine-in restaurants are leading the top 10 reopening industries with 762 self-certifications, followed by 512 retail stores, 326 office spaces, 209 hair salons and barbershops, 151 limited service companies, 107 hotels and inns, 65 construction companies, 63 beverage businesses, 50 shopping malls and 48 agriculture and livestock operations.
Anderson said through the Small Business & Community Partnership Enhancement Program, the County Planning and Development Department has developed procedures to allow businesses to encroach on public right-of-way areas as well as private parking lots in the unincorporated areas.
Supervisors unanimously approved the introduction of the ordinances temporarily allowing the encroachment and suspending compliance with setbacks, maximum site coverage, minimum open space, parking and loading standards, signs, limitations on food service at wineries and tasting rooms and requirements that uses take place within an enclosed structure.
Third District Supervisor Joan Hartmann said she hoped the staff would assess which standards were relaxed without any problems, noting the outdoor uses created "a livelier street scene."
"I'm very supportive of continuing with the winery option to serve food … ," Hartmann said. "I think they've suffered tremendously from the shutdown, but I think this may provide additional opportunities, especially for locals, to visit [them]."
The temporary suspension of development standards will be effective until Dec. 16 or the end of the coronavirus emergency, whichever comes first.
Businesses can obtain encroachment applications and instructions at Readysbc.org and more information by calling the Santa Maria office at 805-803-8750 or Santa Barbara office at 805-681-4990.
Concerned about COVID-19?
Sign up now to get the most recent coronavirus headlines and other important local and national news sent to your email inbox daily.