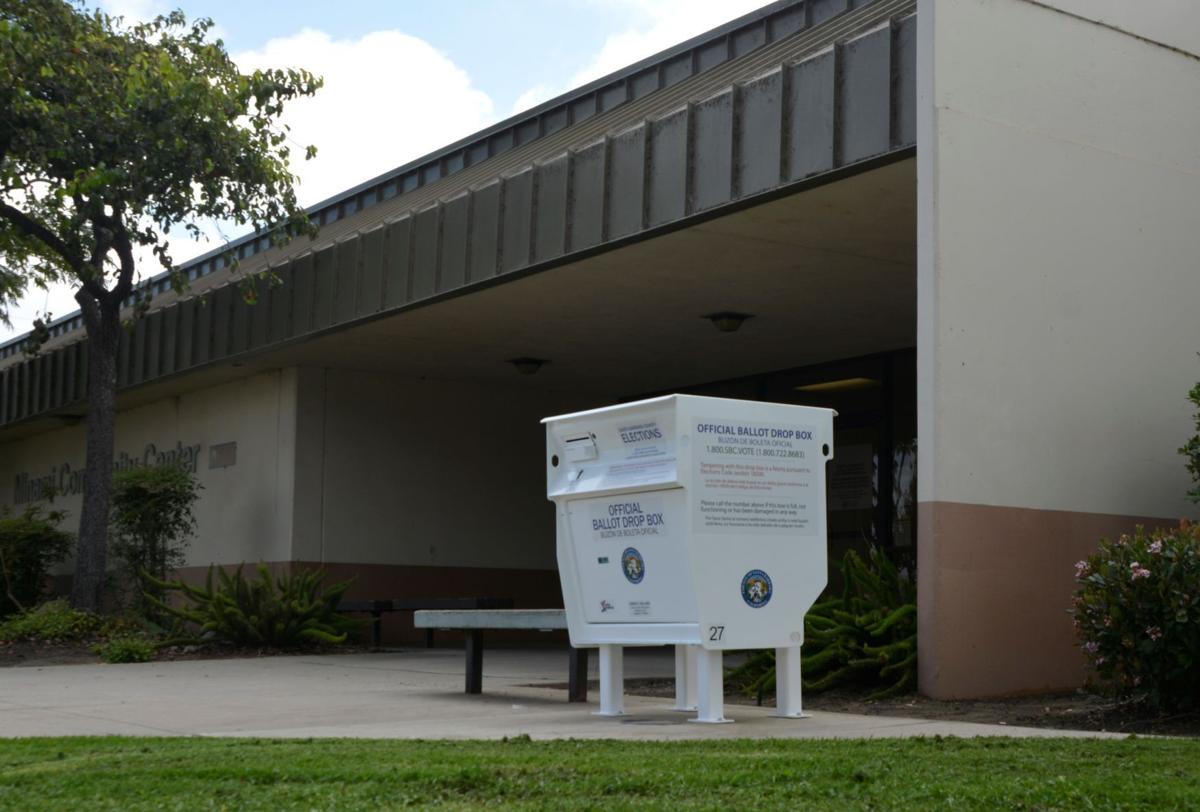 Election officials are advising voters to use only official ballot drop boxes, although none of the fake ballot boxes reported in other areas have been found yet in Santa Barbara County.
"We got contacted by the Republican Party, saying they wanted to put out these drop boxes, and we told them not to," said Joe Holland, county registrar of voters. "That was about two weeks ago. I don't think anybody did it. I haven't seen or heard of any being placed in our county."
The California Republican Party acknowledged recently that it had placed ballot collection boxes, and Jordan Tygh, a regional field director for the California GOP, last week posted a photo, since deleted, on Twitter of himself posing in front of one of the boxes misleadingly labeled an "official" ballot drop-off box.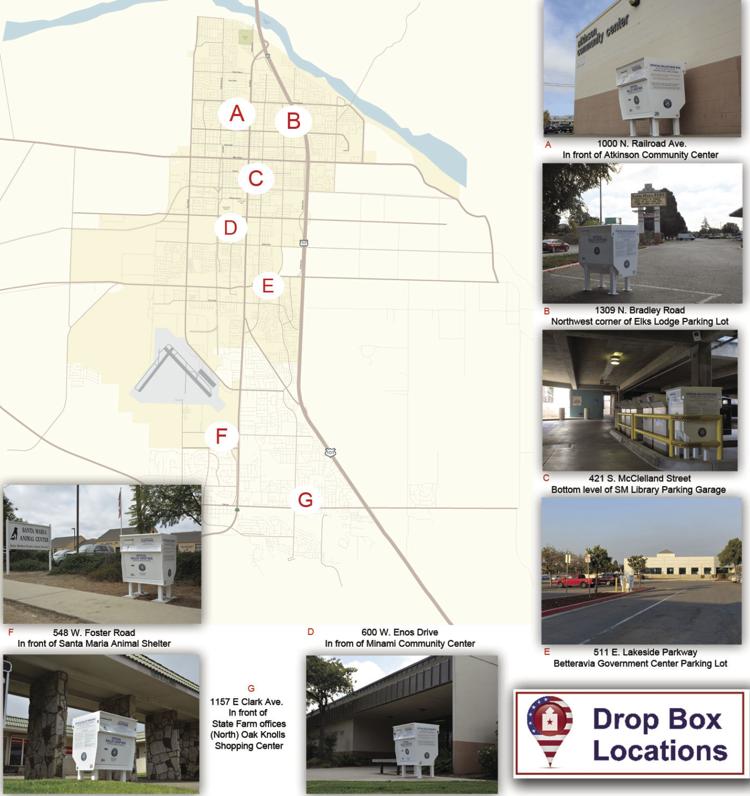 California Secretary of State Alex Padilla said in a news conference Monday that multiple fake ballot drop boxes were placed in Los Angeles, Orange and Fresno counties.
"Ballot harvesting" — a third party collecting and delivering ballots to election officials — is legal in California provided the voter designates the third party on the outside of the mail-in ballot envelope.
However, masquerading as an election official, handling or processing ballots and placing a third-party drop box that's labeled "official" are felony violations of California law that could result in two- to four-year prison sentences if convicted.
"I wouldn't put my ballot in an unofficial box," Holland said. "I would not advise anybody to entrust their ballot to anybody and lose control of their ballot. We have 33 official drop boxes throughout the county. It's like delivering your ballot directly to county election officials.
"That being said, the people of the U.S. Postal Service, they are amazing men and women," he continued. "They are doing a tremendous job. On Sept. 28, we delivered 230,000 ballots to the U.S. Post Office by Home Depot. They were delivered the next day.
"Everyone in the county had their ballots Sept. 29," he said. "Can you imagine what those postal workers did? They really went to work."
Holland said as of Thursday, the county had received about 56,000 vote-by-mail ballots, and 35,000 of those were delivered by the U.S. Postal Service.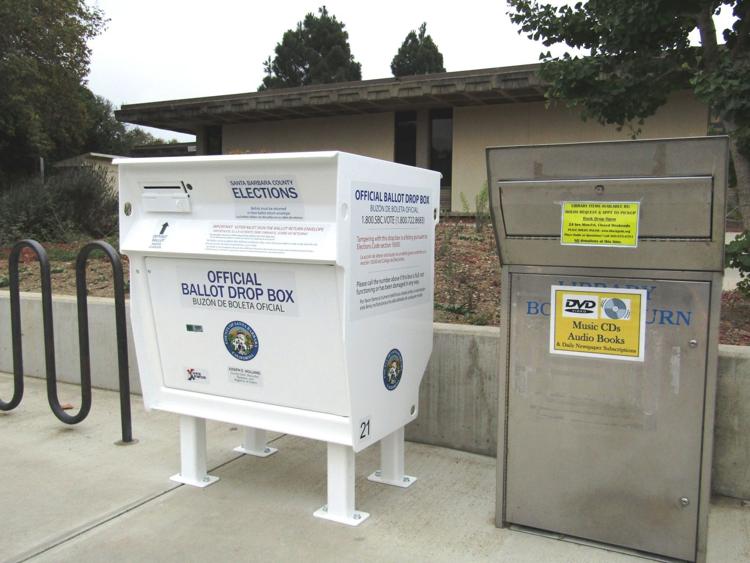 Holland is expecting a big voter turnout, as is always the case with a presidential general election, with somewhere around 80% to 85% of registered voters casting a ballot.
The early inflow of ballots backs up that assessment, even though ballots were mailed a week earlier than usual, giving people an extra week to vote.
"The big difference with the 56,000 ballots we have now is [that] in March that would have been 16,000," Holland said, referring to the mail-in ballots received at this point in the primary election.
Of the 56,000 ballots the County Elections Office has received, 400 arrived without signatures on the envelope.
"That really breaks my heart," Holland said. "We can't count a ballot without a signature."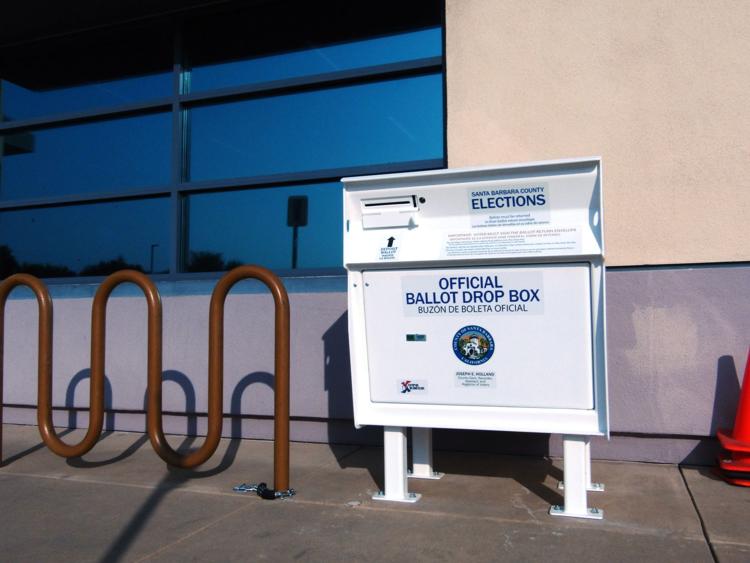 That might be expected, given the county has 50,000 new vote-by-mail voters this year who may not have realized the envelopes must be signed, but it means extra work for Elections Office workers who have to contact those voters and have them come in to sign their envelopes.
If a voter who submitted a ballot in an unsigned envelope can't be reached and the individual's signature obtained, that vote can't be counted.
Holland advised citizens to study the issues, study the candidates and vote responsibly but vote early.
"You know, Saturday, Oct. 24, is Vote Early Day," he added, encouraging people to mail or drop their ballots in a drop box that day.
"I have total faith in the U.S. Postal Service, and those drop boxes we placed are just like delivering ballots right to us," he said. "Vote-by-mail is safe, it's secure and it provides for a successful election."
Polling places and ballot boxes in Northern Santa Barbara County
Ballot drop boxes in Lompoc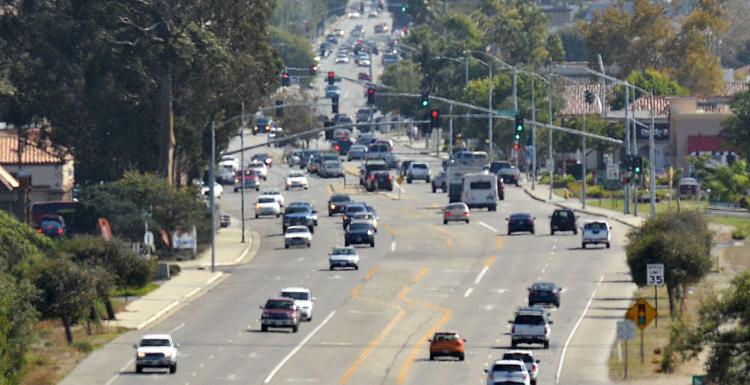 Ballot Drop Box Lompoc 1.JPG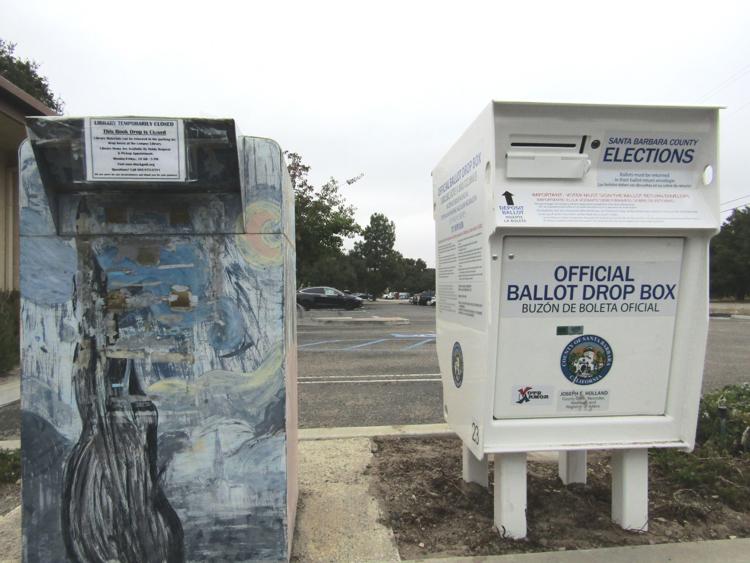 Ballot Drop Box Lompoc 1.JPG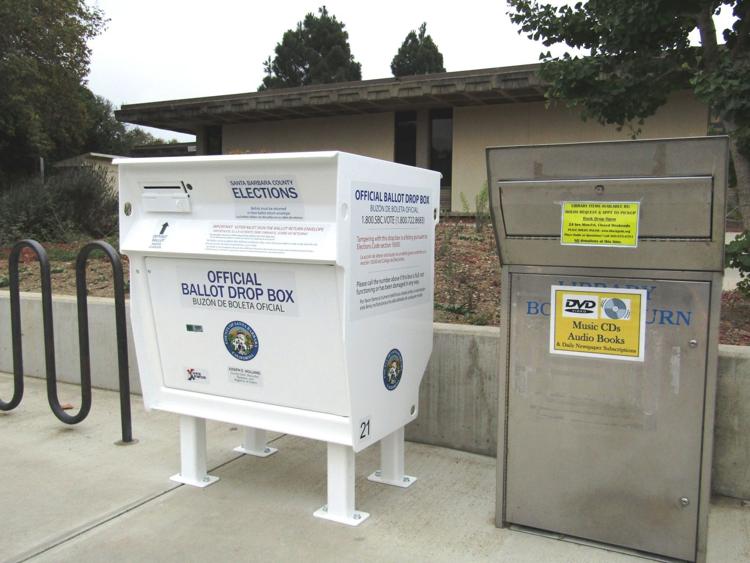 Ballot Drop Box Lompoc 3.JPG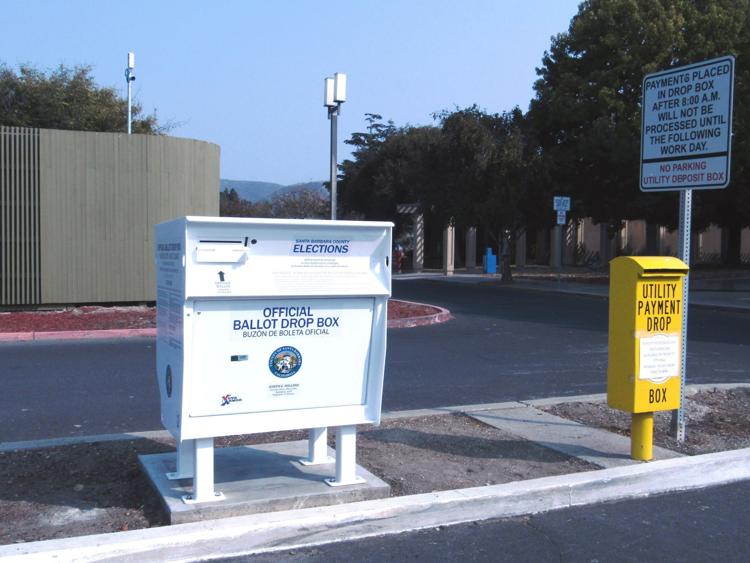 Ballot drop boxes in Santa Ynez Valley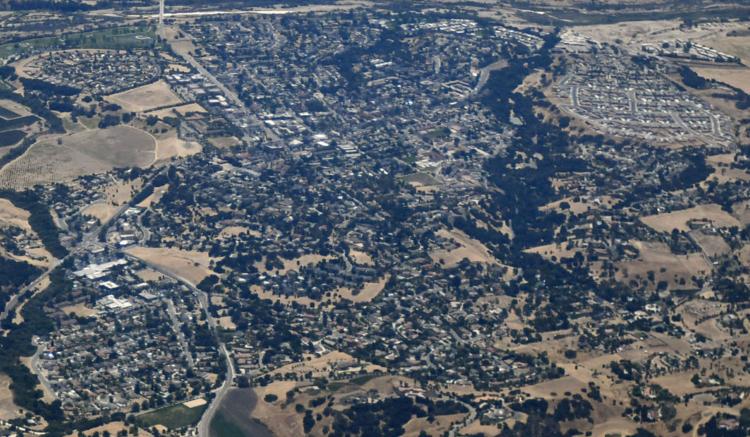 Ballot Drop SYV 1.JPG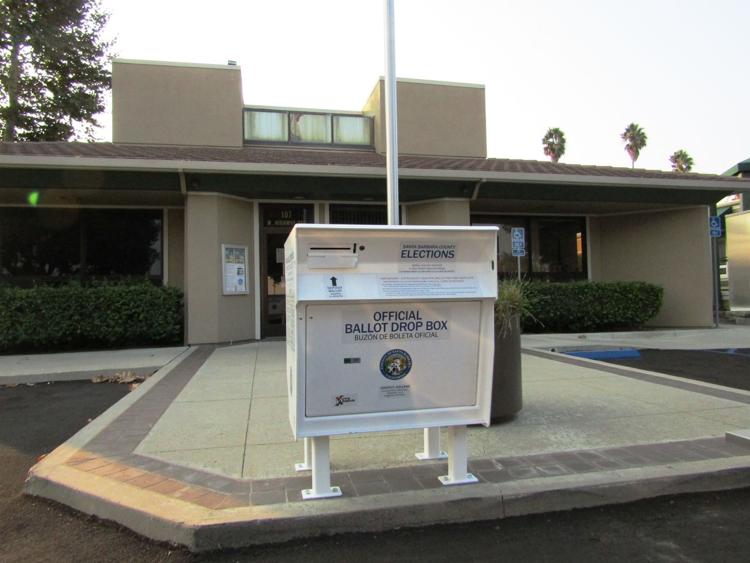 Ballot Drop SYV 2.JPG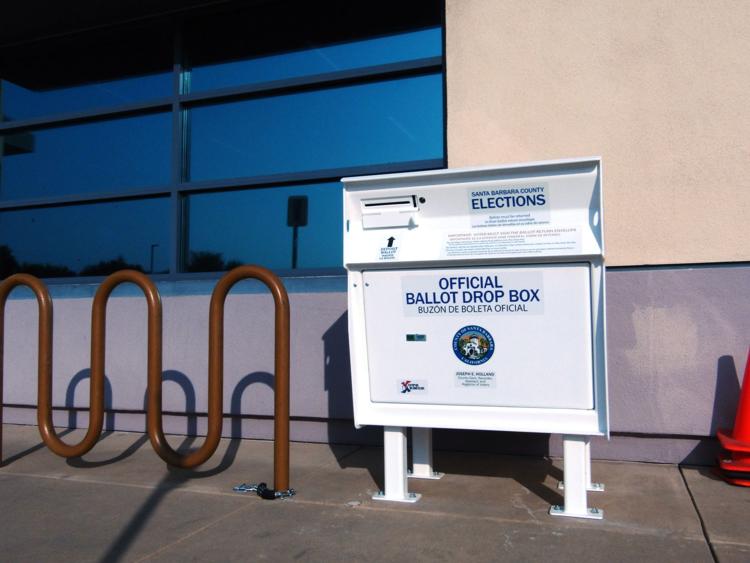 Ballot Drop SYV 3.JPG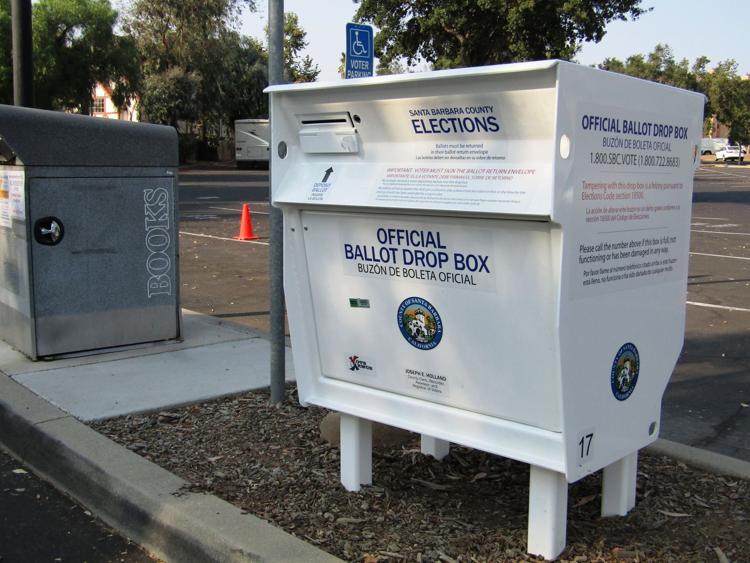 Ballot drop boxes in Santa Maria

Atkinson Community Center.JPG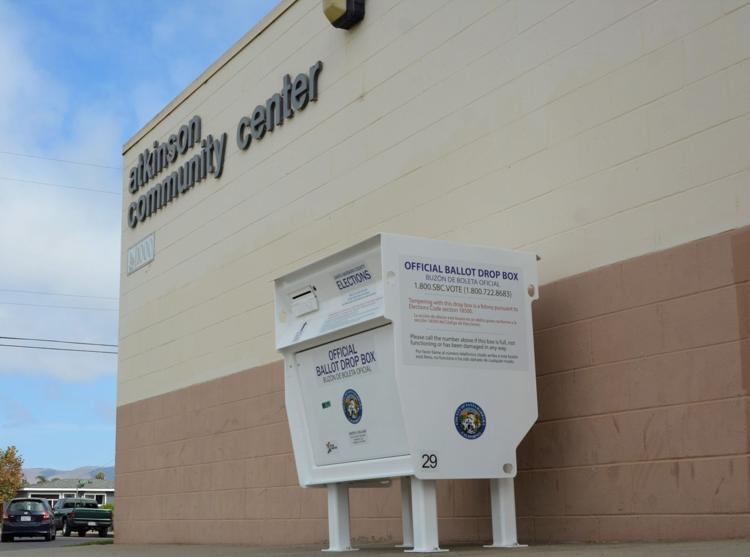 Elks Lodge.JPG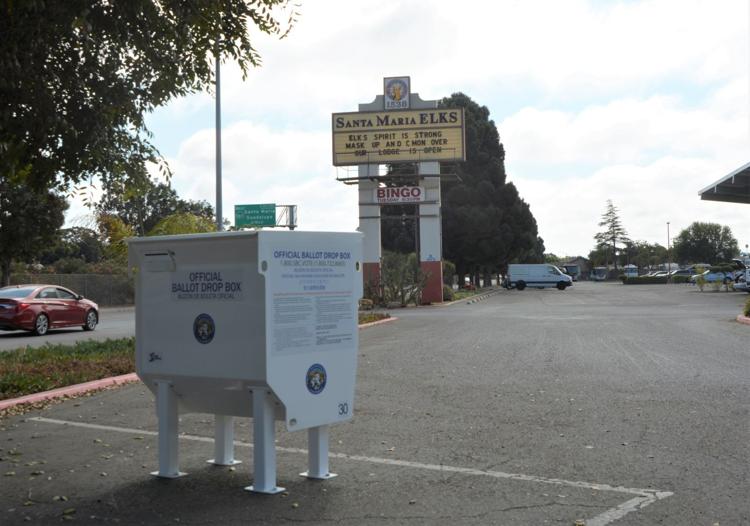 Minami Center.JPG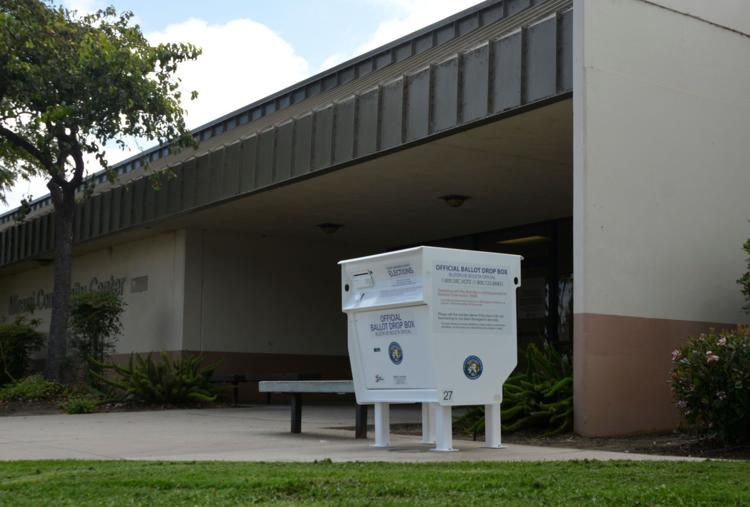 Santa Maria Animal Hospital.JPG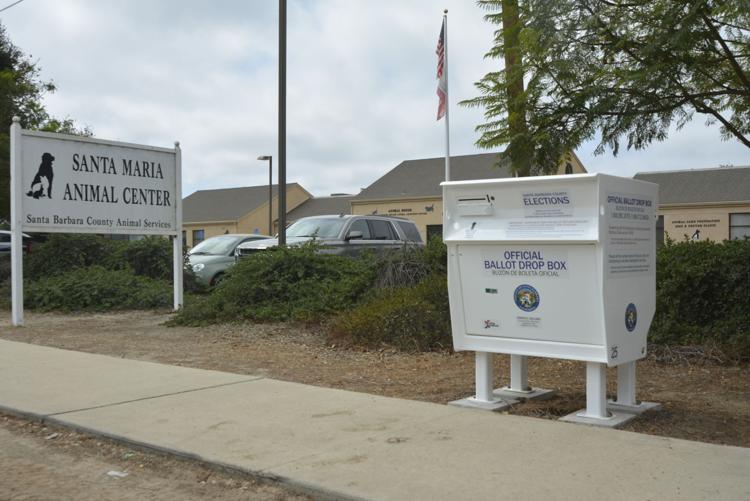 Santa Maria Public Library.JPG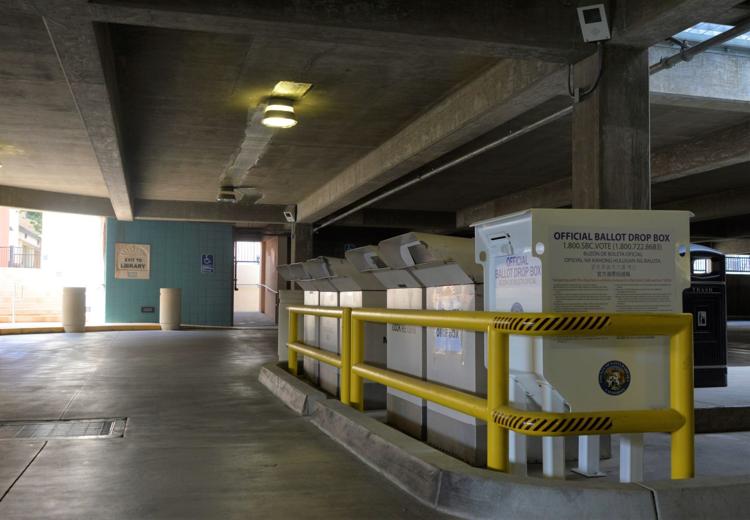 Betteravia Government Center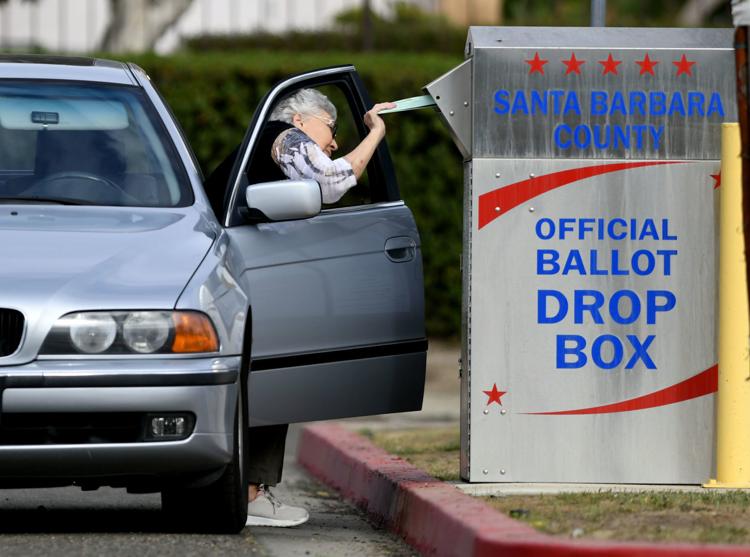 Oak Knolls Shopping Center (Orcutt) .JPG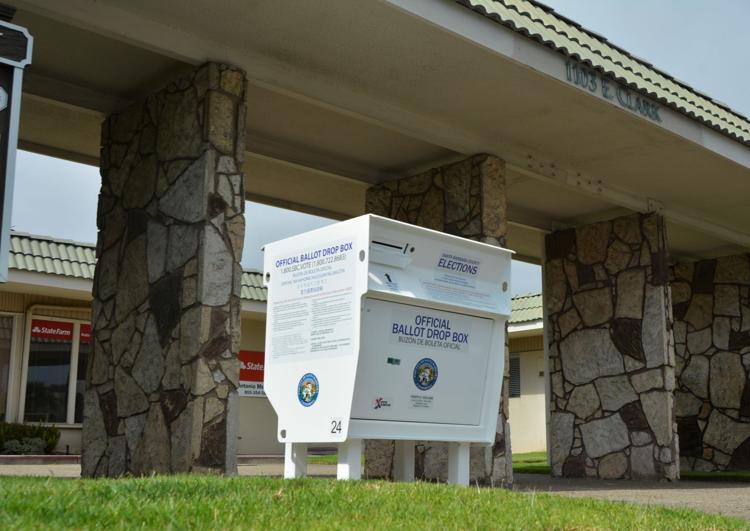 Get Government & Politics updates in your inbox!
Stay up-to-date on the latest in local and national government and political topics with our newsletter.