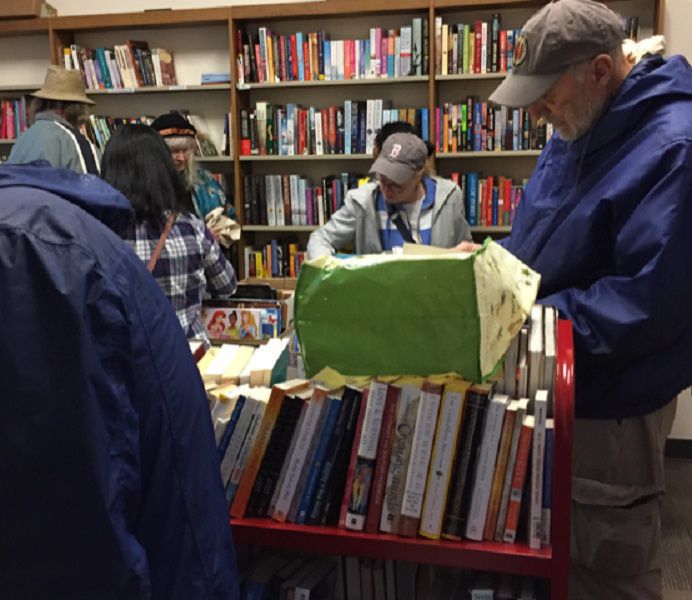 The Santa Barbara County Board of Supervisors will face a decision on solving budget deficits at three branch libraries, either by allocating funds or cutting back hours and programs, when it returns from a three-week summer vacation Tuesday.
Supervisors are scheduled to tackle a combined deficit of $68,447 for the Orcutt, Vandenberg Village and Montecito branch libraries when they meet at 9 a.m. in Santa Barbara.
During budget workshops earlier this year, the board was told all nine branches in the countywide library system were facing operational deficits totaling $414,565.
At that time, the board chose to follow the County Library Ad Hoc Committee's recommendation to fully cover the smallest library deficits — $13,020 for Los Alamos and $9,325 for Cuyama — and match city contributions at a 1-to-1 ratio and friends groups' contributions at a 2-to-1 ratio.
Volunteers who helped smooth the transition of the Buellton Library into Zone 4, which is administered by the city of Goleta, were honored Jul…
The result was the county kicked in a total of $248,800, which covered 60% of the systemwide deficits, and the cities and friends groups contributed $136,854 to cover deficits at all the branches except Orcutt, Vandenberg Village and Montecito.
Friends groups for those three branches were unable to raise the funds necessary for the county's 2-to-1 match, according to a staff report from the Community Services Department.
Now the board will be asked to decide whether to use revenues from cannabis taxes to cover the remaining branch libraries' deficits or to cut back hours and programs to save on operating costs.
Remaining deficits for the three branches are $12,261 for Orcutt, $11,221 for Vandenberg Village and $44,956 for Montecito.
It's unclear how the branches' hours would be curtailed or which programs might be reduced or eliminated. Those would be worked out by the staff and the library administrators with an eye toward having the least impact as possible on library users, according to the staff report.
Should the board choose to fully fund the remaining deficits, the adjustment would push the county's current approximately $3.79 million budget for the library system to about $3.86 million.
Get Government & Politics updates in your inbox!
Stay up-to-date on the latest in local and national government and political topics with our newsletter.