Services are pending for World War II veteran Bindo Stasi Grasso, 96, of Guadalupe, who died Monday, Sept. 23, according to Magner-Maloney Funeral Home.
Grasso's granddaughter Stacy Moody of Orcutt couldn't be reached about memorial arrangements by press time, but Steve Baird of Band of Brothers' Echo Group said the organization would definitely have some kind of recognition for Grasso.
"He was sharp as a tack, that man," Baird said.
Grasso was the last survivor of three American paratroopers, members of the Pathfinders, who jumped together and survived the drop behind German lines at Sainte-Mere-Eglise the night before D-Day.
A Guadalupe man who parachuted into France the night before D-Day and was with Gen. George S. Patton's tanks at the Battle of the Bulge was ho…
"We jumped in the night before behind Sainte-Mere-Eglise," Grasso recalled at an event honoring World War II veterans in March at Santa Maria Public Airport. "In the morning, we set up the beacons, and then we set up barricades on the roads so the Germans couldn't bring up reinforcements.
"Joe was killed the next day," Grasso said in March. "John and I lived through it. I heard John just recently died. I guess I'm the last one."
Grasso said he made three combat jumps during World War II, including the jump at Normandy and another in southern France near Nice, and he was also at the famous Battle of the Bulge at Bastogne, Belgium.
"I guess I was scared, but you have guys jumping all around you and you're all excited," he said of his combat jumps. "Plus I was young, and I didn't really think about that. I just played it day to day."
Bindo Grasso is one of the last of his kind. A Pathfinder with the 101st Airborne Division during World War II, he parachuted into France the night before D-Day to light the way for fellow paratroopers. Nearly 75 years later, sitting in his Guadalupe home with granddaughter Stacey Moody, herself a Desert Storm veteran, Grasso, 96, recalled the flight over France into enemy territory on the night of June 5, 1944, and shared memories of events that shaped the course of world history.
He said just before his last jump into Germany, his captain told him he had enough points to rotate out of the service.
Grasso had been born in New Jersey, so the Army sent him to New York. But when they asked where he'd like to be discharged, he said California.
He was sent to San Pedro to be discharged, but his paperwork couldn't be found. Eventually, he was given a 10-day furlough while they looked for his records.
Grasso moved to Guadalupe, got married, started a business, had three children, adopted two more and at the time of his death had 25 grandchildren, 32 great-grandchildren and five great-great-grandchildren.
Eleven years ago, while attending a veterans clinic in Santa Maria, Grasso decided he should get his official discharge, and eventually his records were located.
"I got discharged 65 years after I got out of the service," he said.
Moody, a member of Band of Brothers and a combat veteran of Desert Storm, was working to have Grasso awarded the French Legion of Honor.
"He was at the battle of Bastogne, and he is the last living Pathfinder," she said.
Magner-Maloney Funeral Home in Santa Maria is handling funeral arrangements.
082719 Bindo Grasso 07.jpg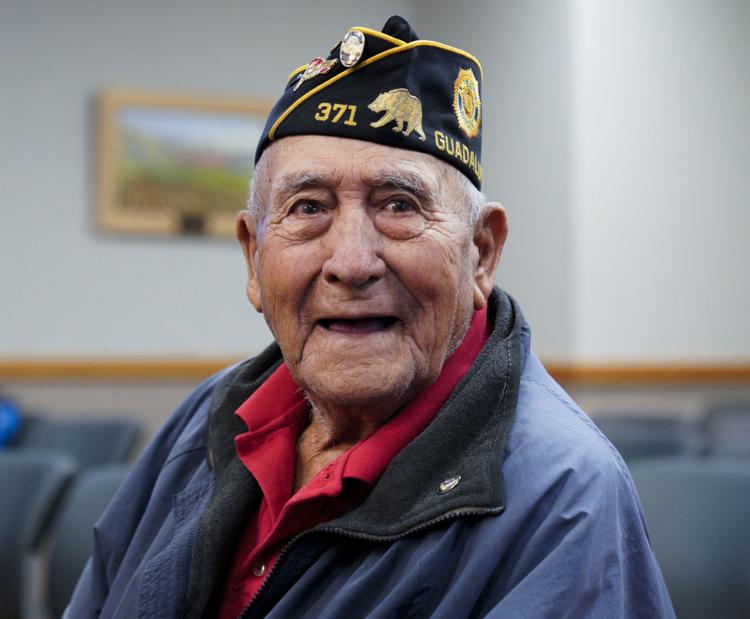 082719 Bindo Grasso 06.jpg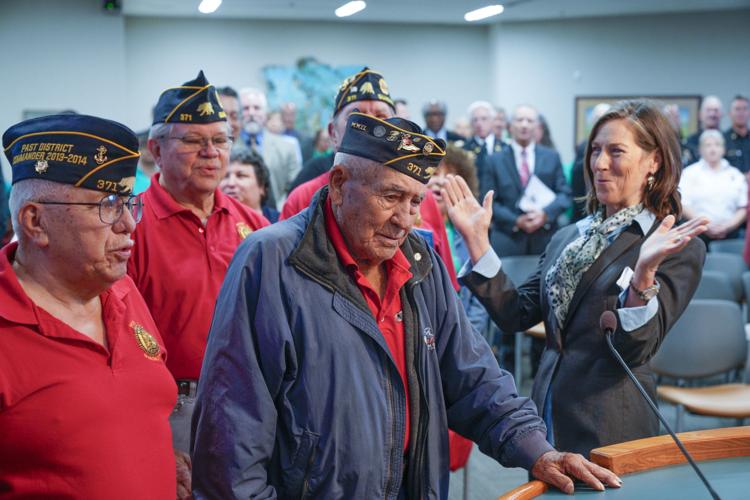 082719 Bindo Grasso 02.jpg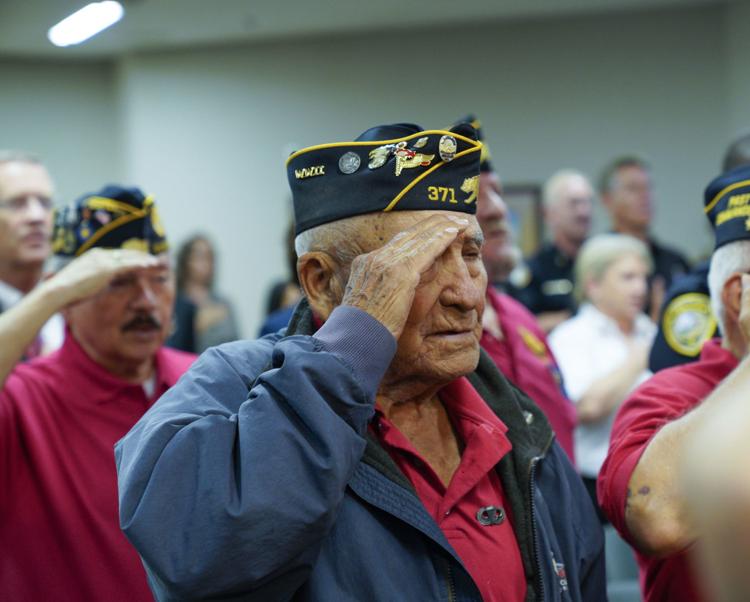 082719 Bindo Grasso 03.jpg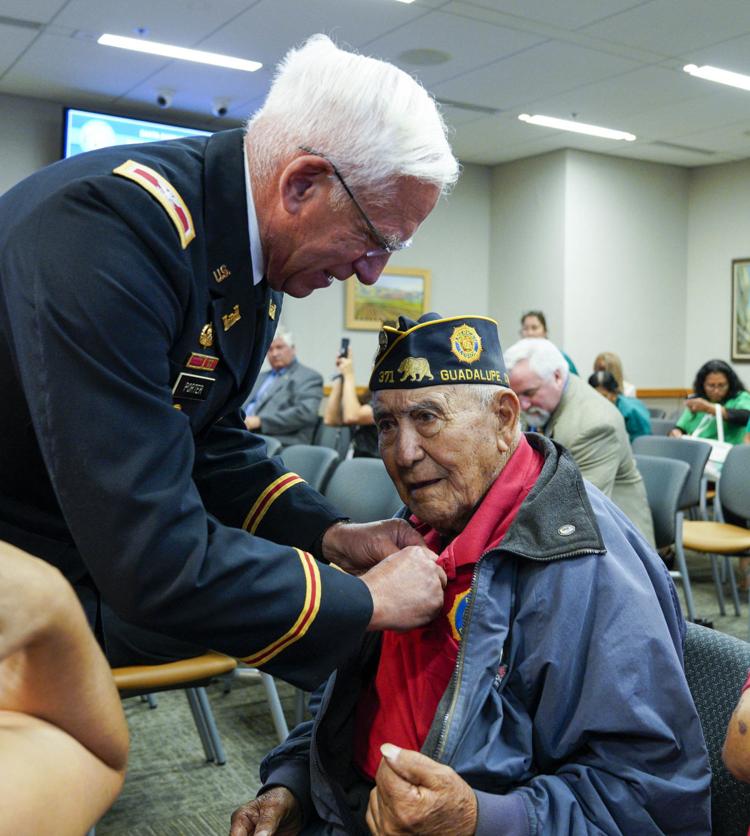 082719 Bindo Grasso 01.jpg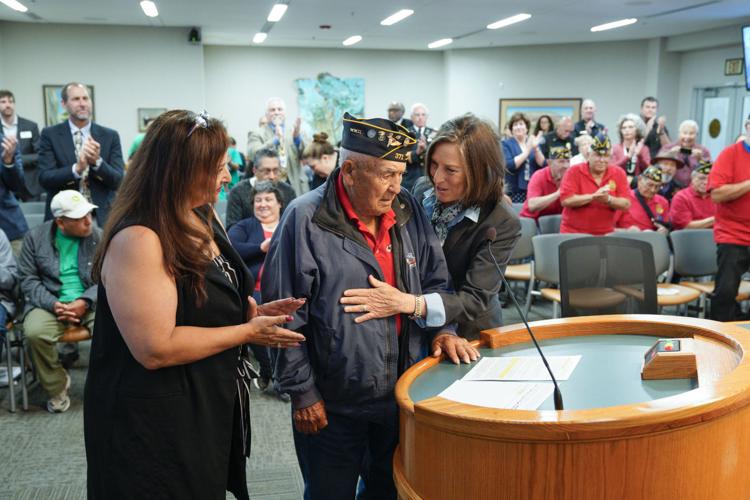 082719 Bindo Grasso 04.jpg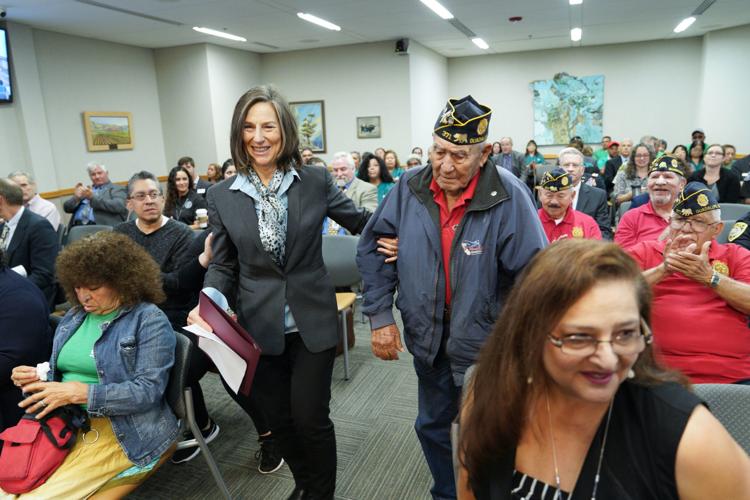 082719 Bindo Grasso 05.jpg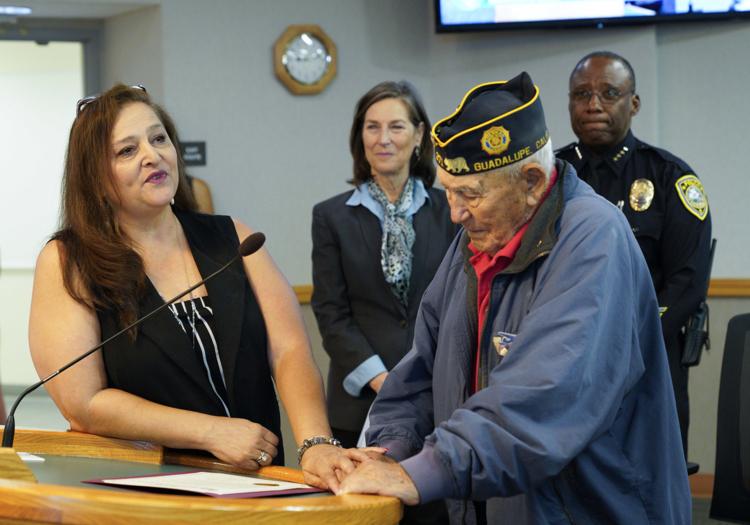 082719 Bindo Grasso 08.jpg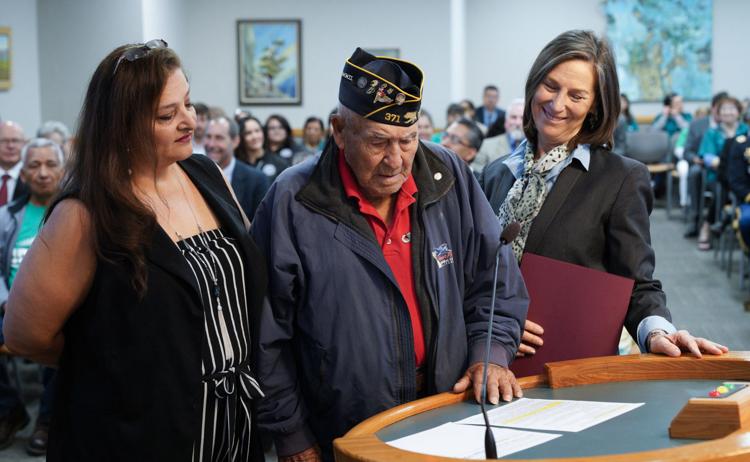 082719 Bindo Grasso 09.jpg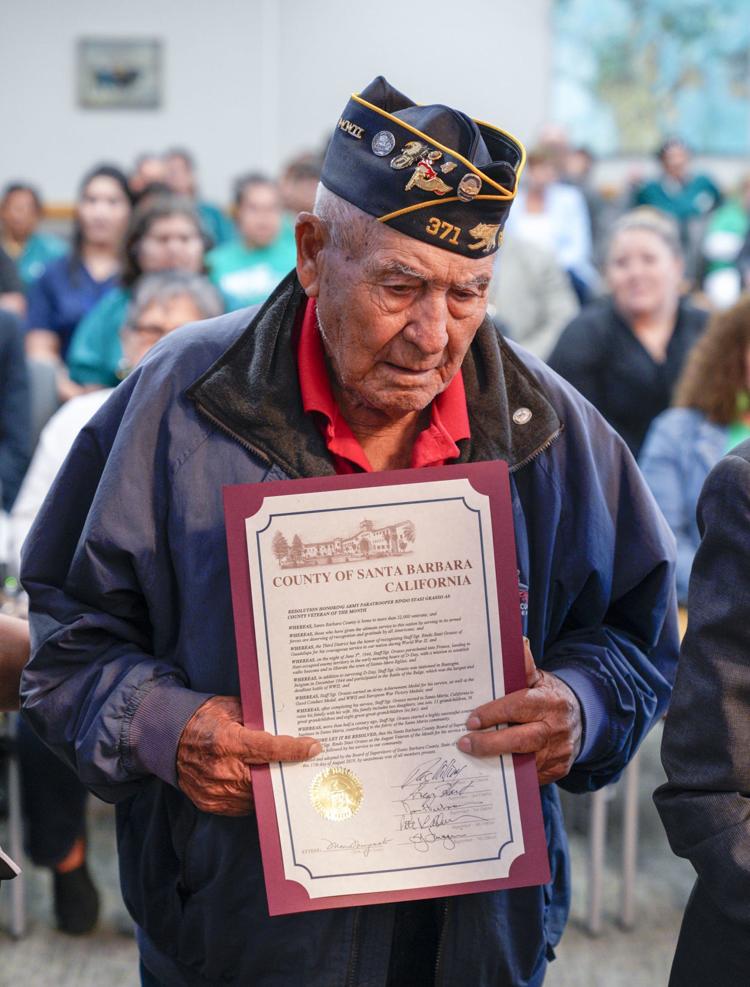 VIDEO: Guadalupe D-Day paratrooper Bindo Grasso reflects on role in historic invasion, battle for European liberation