Close to 300 people gathered at the Santa Ynez Valley Marriott in Buellton on Saturday night for the Man and Woman of the Year Awards Banquet honoring 10 Valley residents for their standout history in volunteerism.
Recognized during the evening filled with accolades, laughter and some tears were 2019 honorees Woman of the Year Priscilla Higgins and Man of the Year the Rev. Randall Day, two Youth in Service and six Volunteer of the Year honorees. 
Before giving his benediction starting the evening, Day joked, "I'm pulling double-duty here, but we all knew how this was going to be." 
Hosted by the Santa Ynez Valley Foundation and the Santa Ynez Valley News, master of ceremonies Kyle Abello noted that last year the foundation granted $180,000 to Santa Ynez Valley and Los Alamos-based nonprofits and $70,000 had been awarded in student scholarships. 
Presented by the Valley Foundation board directors, the program was balanced with timely jests doled out by Abello, highlighting each volunteers' unique contribution to the Valley.
Nominated by the community and selected by a panel of foundation board members, Santa Ynez Valley News editors and former award recipients, the honorees were called to the stage one by one.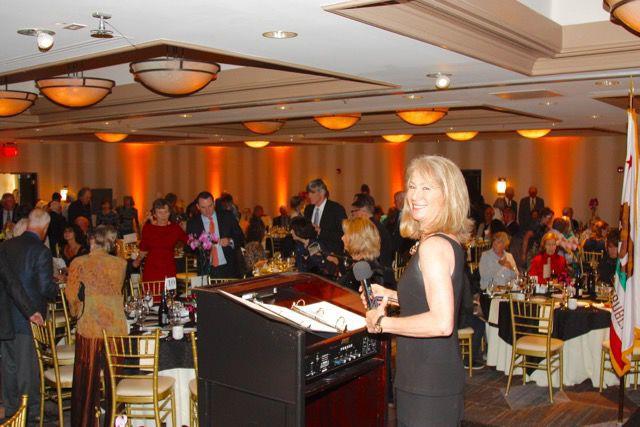 Volunteer of the Year awards were presented to Gary Riches, recognized for community enhancement; Jim Patin, dedication to culture; Steve Schulz, excellence in education; Kathy Erb, attention to health and human services; Monna Dingman, commitment to youth; and Patricia Lackie, empowerment of seniors.
Offering insight into why they do what they do, each volunteer accepted the award and shared a common humble casting of doubt of their worthiness to be honored due to "more deserving community members out there."
Upon receiving his award, longtime Solvang Theaterfest volunteer Patin, who averages 360 hours and 90 days in a performance season and is known for his well-groomed white mustache, was aptly acknowledged by colleagues adorning their faces with stick-on white mustaches, garnering laughs all around.
"I am blessed and I am humbled. I would be remiss if I did not mention the other Red Coats," Patin said.
Schulz joked that his staple "everyday overalls" worn like a uniform when tending to the Botanic Gardens grounds were indeed still underneath his button-up dress shirt.
In a more serious tone, he thanked NatureTrack for bringing kids to the garden so he could talk their ears off.
"Otherwise, I'd have to plant and grow ears of corn, and talk into those," he said.
Upon introducing Dingman, who is from Los Alamos, Hancock College representative Jon Hooten drew applause from Los Alamos attendees in the room including two youths she worked with who are on their way to college.
Also recognized were Youth in Service awardees — Ashley Flores Aquiniga and Isabella Hartley — both Santa Ynez Valley Union High School students whose volunteer efforts include business, leadership and global health problems.
Onstage an emotional Flores Aquiniga, a first-generation college student, spoke passionately of giving back, purposefully looked into the crowd, spotted her family and thanked them for their support.
"You all deserve the world and I promise to give you that," she said through tears.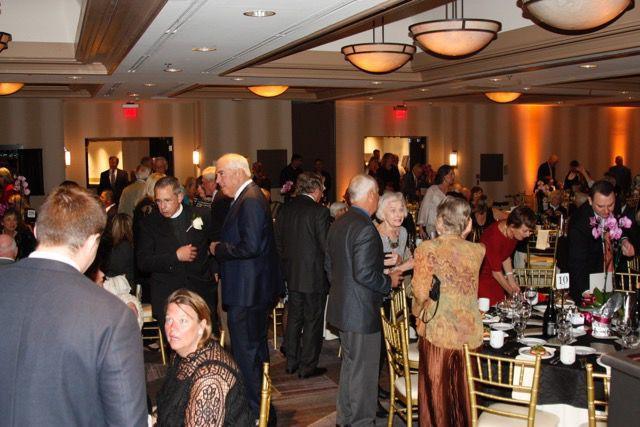 Hartley spoke about the importance of community connection within the scope of medicine, talking about her ambitions to become a pediatrician and reach more children.
Before the top honors of the evening were announced, Hayley Firestone Jessup, foundation president, once again took to the stage for a bit of fun. With an iPad in hand and her back to the audience, she proceeded to capture several selfies, or "groupies," with each section of the room. 
"I think it was Ellen [DeGeneres] who did this at an awards ceremony -- but I'm not nearly as technical," she joked, as attendees leaned in to take the group photo.
Firestone Jessup encouraged everyone to share about all the good that is being done in the Valley, noting that they should use hashtag #SYVProud in their social media posts.
"Together each of us is doing our part. We have Valley pride, and it has a home at the foundation," she said.
Man of the Year Day and Woman of the Year Higgins were then recognized with framed certificates, standing ovations and an opportunity to address the room.
Higgins, a doctor of physics, said although she has an impressive background, she pleaded not to be asked what a physicist does. 
"I'm quite an old lady. The world has moved on," she said, turning the conversation to her current passion -- giving back.
She said that growing up in East Africa in a modest home, she became acutely aware that she was better off than most and made it her personal mission to address the gap.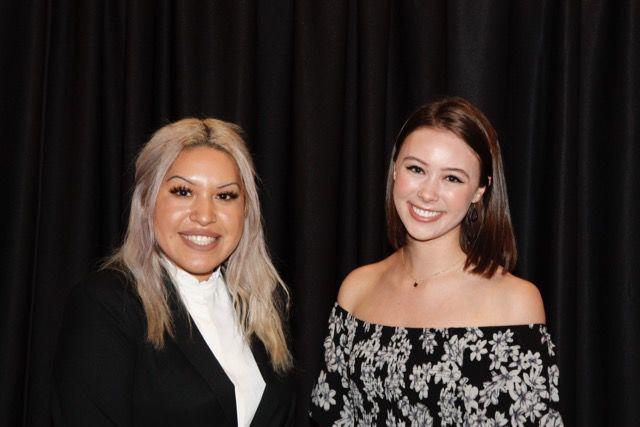 As a current board member of the Cancer Foundation of Santa Barbara and volunteer at St. Mark's-in-the-Valley Episcopal Church, she encouraged both retirees and others to get involved.
"This is a very caring community. There is plenty to do," she said.
Day accepted the award on behalf of his hardworking community partners and the late Jim Lindsey, the 2010 Lifetime Achievement recipient.
The pastor of St. Mark's remembered enjoying his first meal at the Lindsey's home when he and his family moved to the Valley in 2008. 
Visibly moved by having known Lindsey, Day said, "We are what Jim used to say, 'A little Valley with a big heart.' We are all linked, whether you believe you are or not, and benefit from the presence of each individual.
"I receive this award as a challenge to do more -- as of sunrise tomorrow," he added.
Lisa André covers Valley Life for Santa Ynez Valley News. 
Get local news delivered to your inbox!
Subscribe to our Daily Headlines newsletter.