More aircraft of all types, sizes and ages drew a large crowd of spectators to Santa Ynez Airport Day on Saturday, where kids got to climb aboard many of the airplanes and some got rides high over the Valley.
Aircraft sat three to four rows wide along the tarmac, where visitors wandered among them and talked with the owners and pilots.
The field included high-wing, low-wing, closed- and open-cockpit models with radial, in-line and opposed-cylinder engines made of wood and fabric, aluminum, sheet metal, steel and fiberglass painted in a range of color schemes.
Rene Minjares of Barnstormers Aero Services Inc. in Lompoc stood near his red Pitts stunt plane and his black-and-gold 1944 Stinson V77 gullwing as children took turns sitting in the cockpit.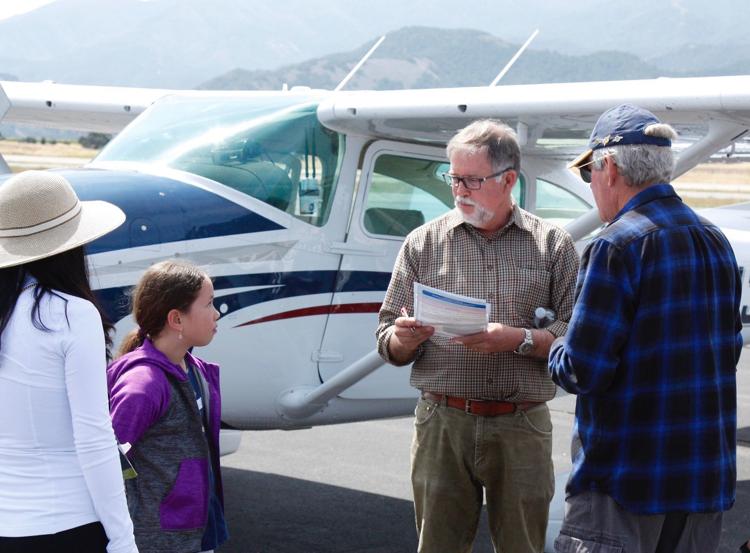 Like most of the owners and pilots, he was willing to share information about his craft with anyone who asked, explaining to one visitor how the Stinson company was formed in 1920 by a Native American.
"There's an interesting story about the bow-and-arrow emblem," he said. "It used to point straight up. But after Pearl Harbor, they turned it to face forward."
Minjares served on the Santa Ynez Valley Airport Authority Scholarship Committee with Jim Richardson, and near midday they handed out flight training scholarships to four youths.
Ian Palmer and Hannah Mesikep each received 19-hour ground school and flight training scholarships
"These should get them to their solo flights, or close to it," Richardson told the crowd gathered near the stage.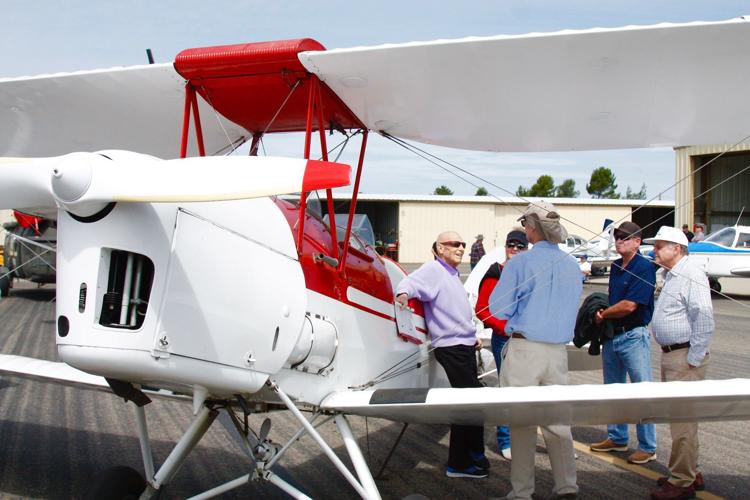 One-hour training scholarships went to runners-up Jorge Pudar and Helen Pruitt-Kennett.
Meanwhile on the tarmac below, children who had signed up for the free airplane rides were going through their own brief ground school to prepare them for their flights over the Santa Ynez Valley.
Taking his own "flight" down the center of the displayed aircraft, 2-year-old Thomas Abbott did his best to pedal an airplane-shaped riding toy as mom Jaslynn gave him a little push and dad Cale watched.
"This is our third time here," Cale said. "It's a lot of fun. It's the sense of community. Everyone gets to show off a little bit. It's especially great for the kids."
Not far away, certified flight registered nurse Carrie Camacho of Nipomo, wearing her CalSTAR jumpsuit, waited as 12-year-old Jake Camacho checked out a North American T-28C Trojan.
"I'm working today," Camacho said, pointing to a CalSTAR helicopter sitting outside the display area, ready to fly on a moment's notice. "We're on duty here."
Several military aircraft, including two V-22 Ospreys, roared into the Central Coast Jet Center on Friday during a kickoff event for the second annual Central Coast AirFest.
"I like the warbirds," Jake said, adding that his uncle, Hector Camacho, had helped restore the Douglas C-47 nicknamed Betsy's Biscuit Bomber that was recently painted and on display at an event honoring World War II veterans at Santa Maria Public Airport before heading off to help re-create the D-Day invasion of Normandy.
A long line of kids, accompanied by their parents, waited for a chance to climb up the wing and sit in one of the two seats of the Navy plane formerly assigned to the USS Lexington, now owned by Ken Karas and based in Santa Ynez.
Cody Bostrom, 10, climbed down the ladder from the T-28C to join parents Dale and Dianne of Solvang.
"I climbed the wings," he said. "I got to start it and fly it."
At the far end of the tarmac, Stacey Hansen of Buellton prepared to pose sons Jonathan, 13, and Benjamin, 10, in front of a looming Sikorsky HH-60 Lima Black Hawk to take a photo for their dad, Ted, who is with the Army Reserves assigned to Satellite Space Command.
"He's working today," Stacey explained. "But he was in the Marines in a helicopter squadron for 12 years, so we have to get a picture for him."
Santa Barbara County Sheriff's Office Lt. Brian Olmstead explained the Black Hawk was recently purchased by Santa Barbara County Fire Department for $1.7 million to enhance the Sheriff/Fire Air Support Unit's squadron of six helicopters and fixed-wing aircraft.
He said it will have to be repainted and have the landing gear extended and the fuselage stripped of 2,000 to 3,000 pounds of military gear to free up capacity to carry a 1,000-gallon water tank.
"Its primary mission will be water drops," he said. "But we can use it for search and rescue. In the (1/9) Debris Flow rescues, our Hueys could lift two people, then would have to deliver them and come back. With this we can hoist eight to 10 people. It's a game-changer, really, for our air support unit."
051819 SY Airport Day 03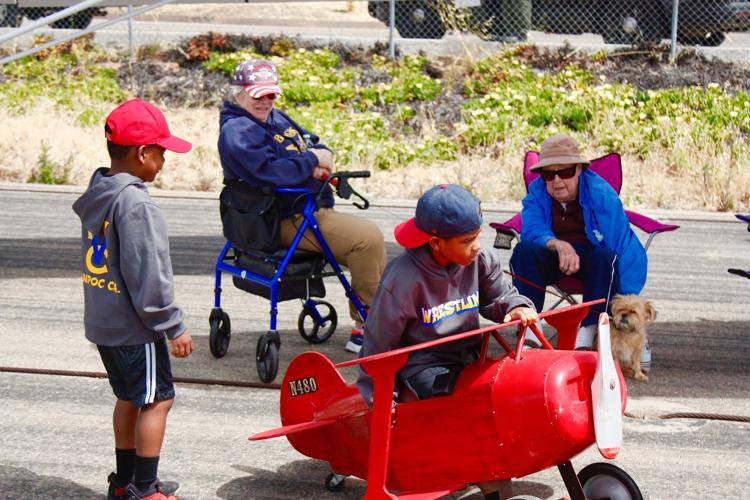 051819 SY Airport Day 01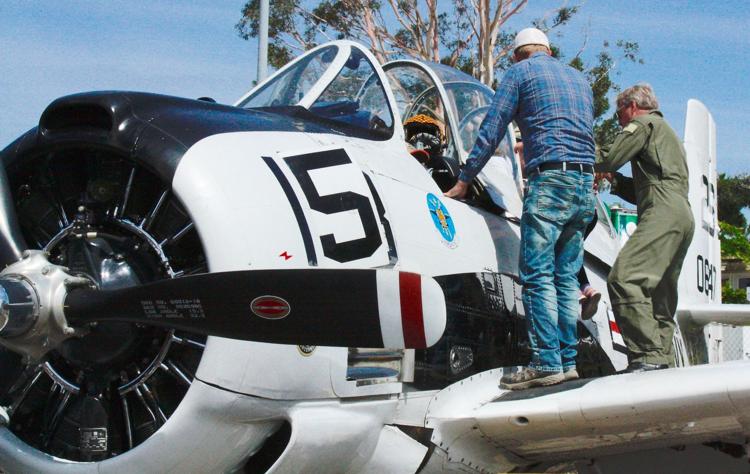 051819 SY Airport Day 02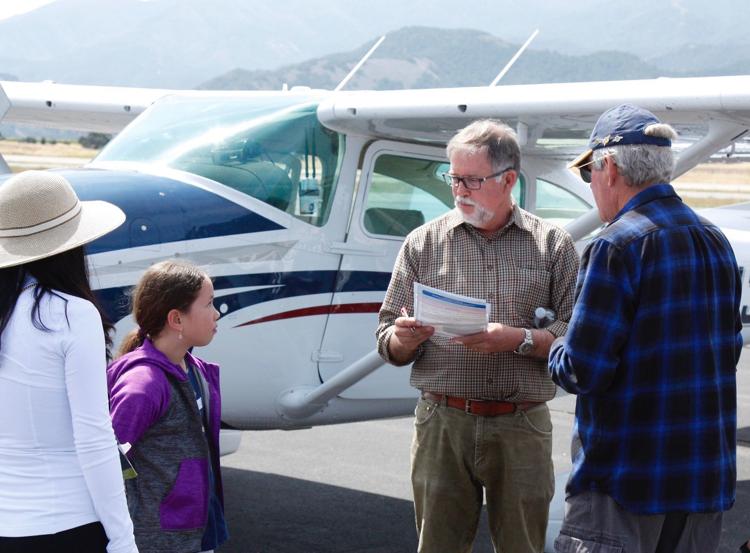 051819 SY Airport Day 12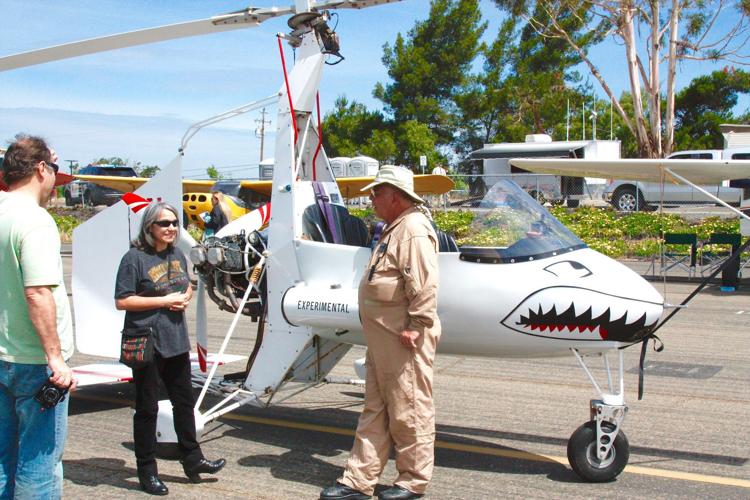 051819 SY Airport Day 13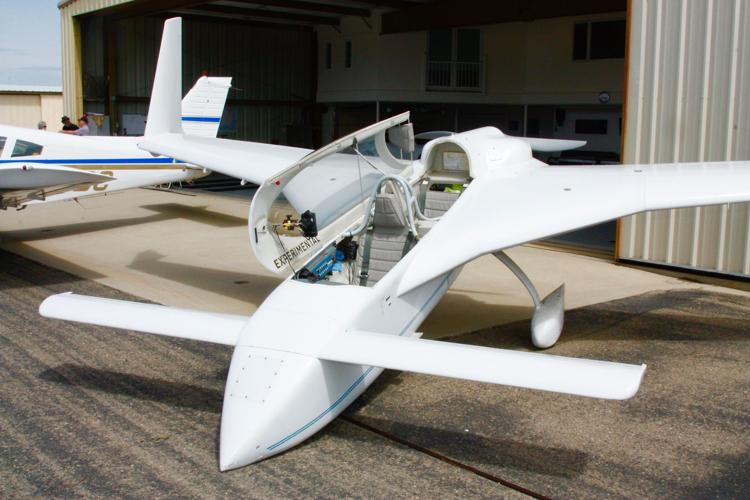 051819 SY Airport Day 11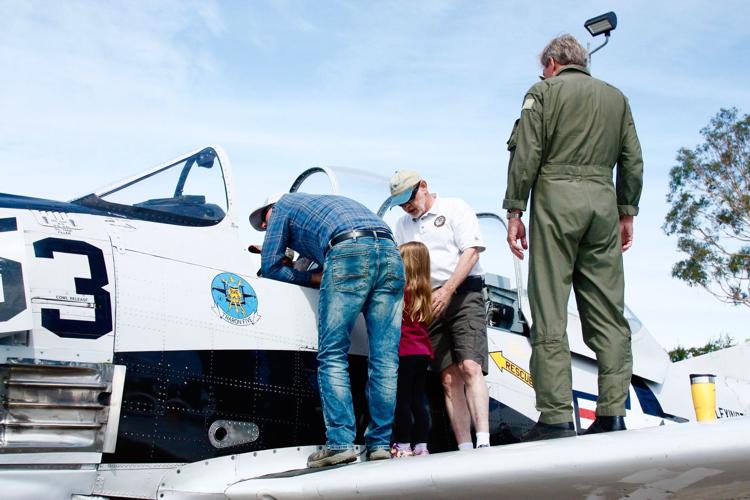 051819 SY Airport Day 04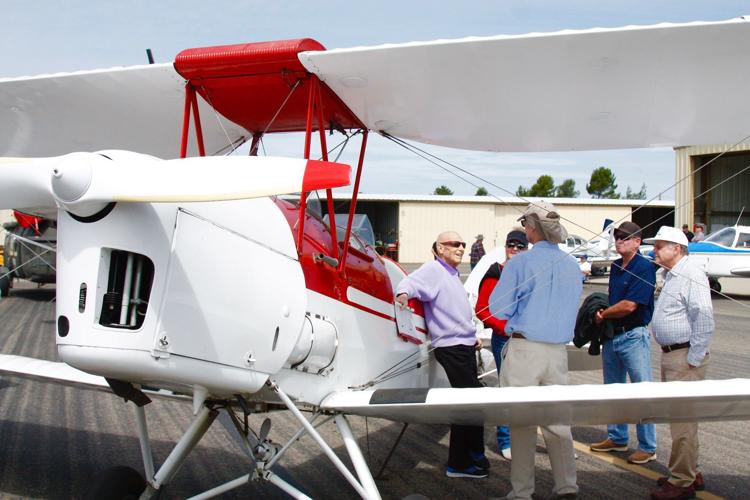 051819 SY Airport Day 05
051819 SY Airport Day 06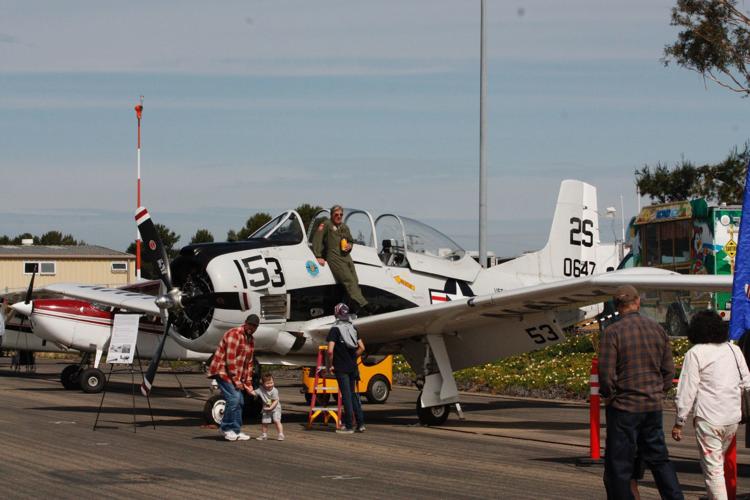 051819 SY Airport Day 07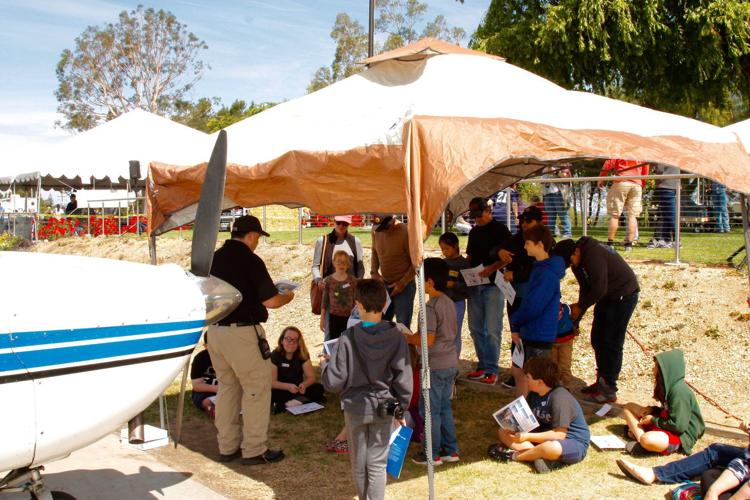 051819 SY Airport Day 09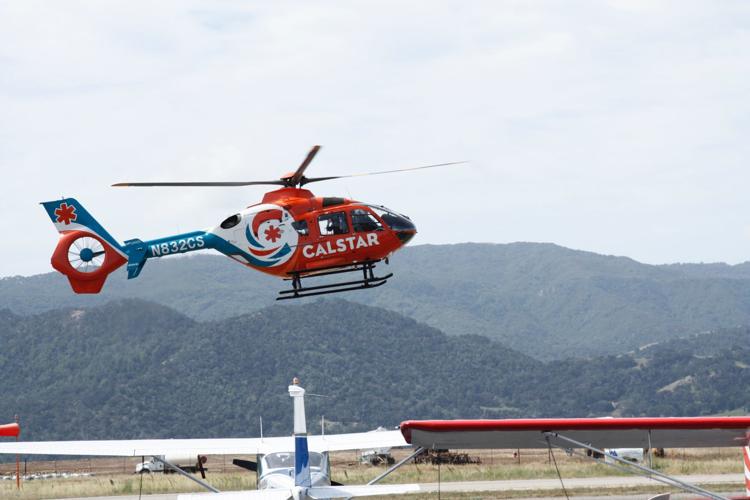 051819 SY Airport Day 10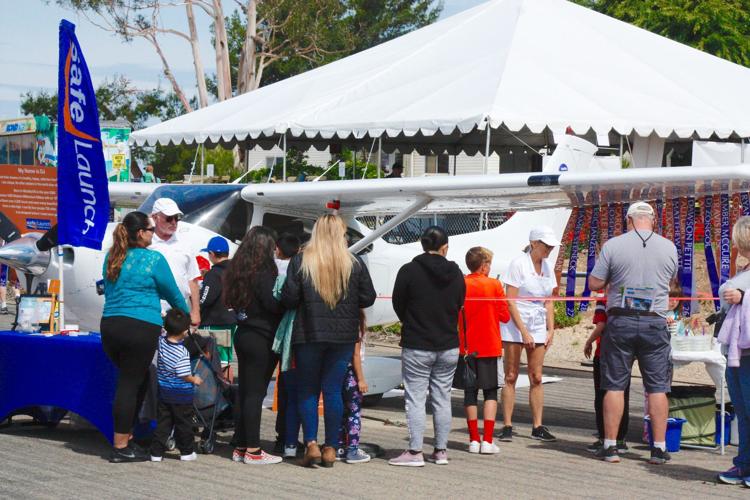 051819 SY Airport Day 08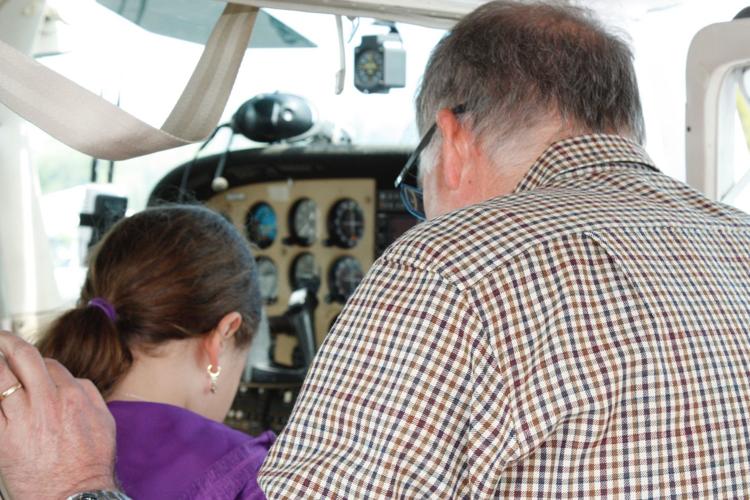 _MG_0068.jpg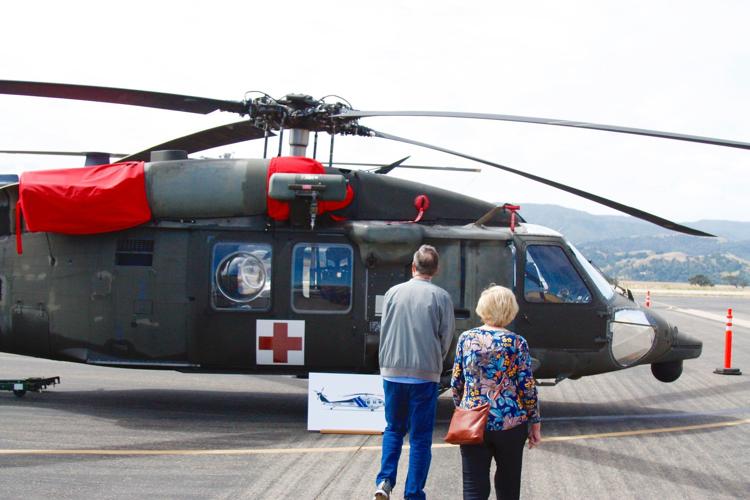 Get local news delivered to your inbox!
Subscribe to our Daily Headlines newsletter.