Santa Ynez Valley Youth in Service Award winner Jasmine Enciso remembers what it was like entering kindergarten where no one spoke her language, they mispronounced her name, and she had to learn a language not spoken in her home.
"It was a confusing time, but I'm very thankful it was that way. I never lost my Hispanic roots nor my native tongue, and overcoming obstacles has shaped me into who I am today," Enciso said.
Now a senior at Santa Ynez Valley Union High School, the 18 year old serves as a translator, mentor and tutor for Spanish-speaking students at her school and Jonata School.
"A lot of people I know didn't speak English and had academic struggles. Not losing our cultural roots while at the same time striving for academic excellence was important to them, too, and I wanted to help," Enciso said.
In August, she began mentoring high school peers, then trotting over to Jonata to tutor the middle schoolers.
Santa Ynez Valley Youth in Service honoree Olivia Berman is full of gratitude: for her community, for her 4-H club, for her family and her school.
"I translate what the teacher is saying at the high school and help them process it as best I can. At the middle school, I use pictures so they can get the hang of English," Enciso said.
As a senior, her classes wrap up at noon most days, leaving her the rest of the day at Jonata.
"I had a lot of spare time, and I wanted to do something productive with it. I could spend that time in the library, but I can do my homework at home. When a teacher reached out to me, I gave it a shot. I liked it, and this is a way I can use that time to help others," Enciso said.
Enciso is also the president of the SYVUHS Organization of Latinos and Americans (OLA). She is involved in the school's art club and Today We Shape the Future, a benefit established by 2018 Youth in Service Award recipient Ariana Avila Torres.
"I feel like I was fortunate enough to be born in the country and to learn English at an early age. Some aren't as fortunate. They have to adapt to new cultures, new languages. Stepping in can make a small difference. You're giving back to better the community, and students are the future of the community," Enciso said.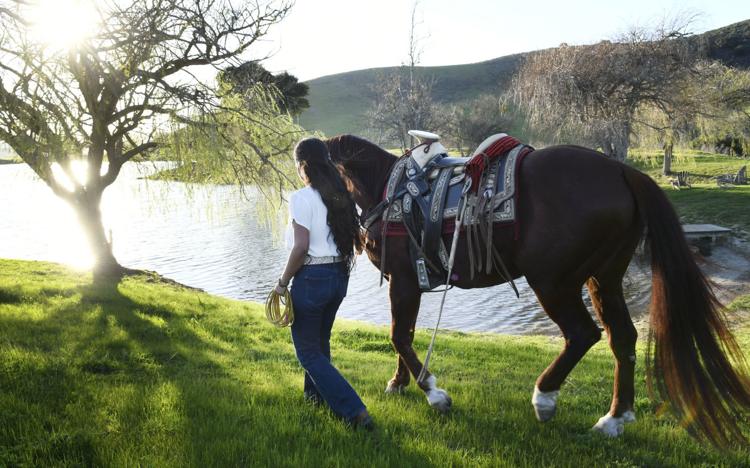 She hopes to attend Cal Poly SLO to study viticulture business.
Honorees were chosen by a panel of board members of the Santa Ynez Valley Foundation, editors of the Santa Ynez Valley News and former honorees, based on nominations made by Valley residents.
The Valley Foundation has as its mission improving the lives of people in the Santa Ynez Valley and Los Alamos, by investing in programs that feed the poor, promote health, nurture seniors, challenge youth and inspire the community to make a difference.
The Foundation and the Valley News created the Man and Woman of the Year Program in 1995 to recognize local residents for their volunteerism. The Youth in Service Award was added in 2012 to honor students in grades nine through 12 for outstanding service to others.
In addition to recognition plaques, each adult honoree receives a $1,000 grant from the Foundation to be donated in the honoree's name to a charity of his or her choice. The students each receive a $1,000 scholarship to be used for postsecondary education.
"Once you learn how to run one business successfully, you can pretty much run any business." 
Get local news delivered to your inbox!
Subscribe to our Daily Headlines newsletter.