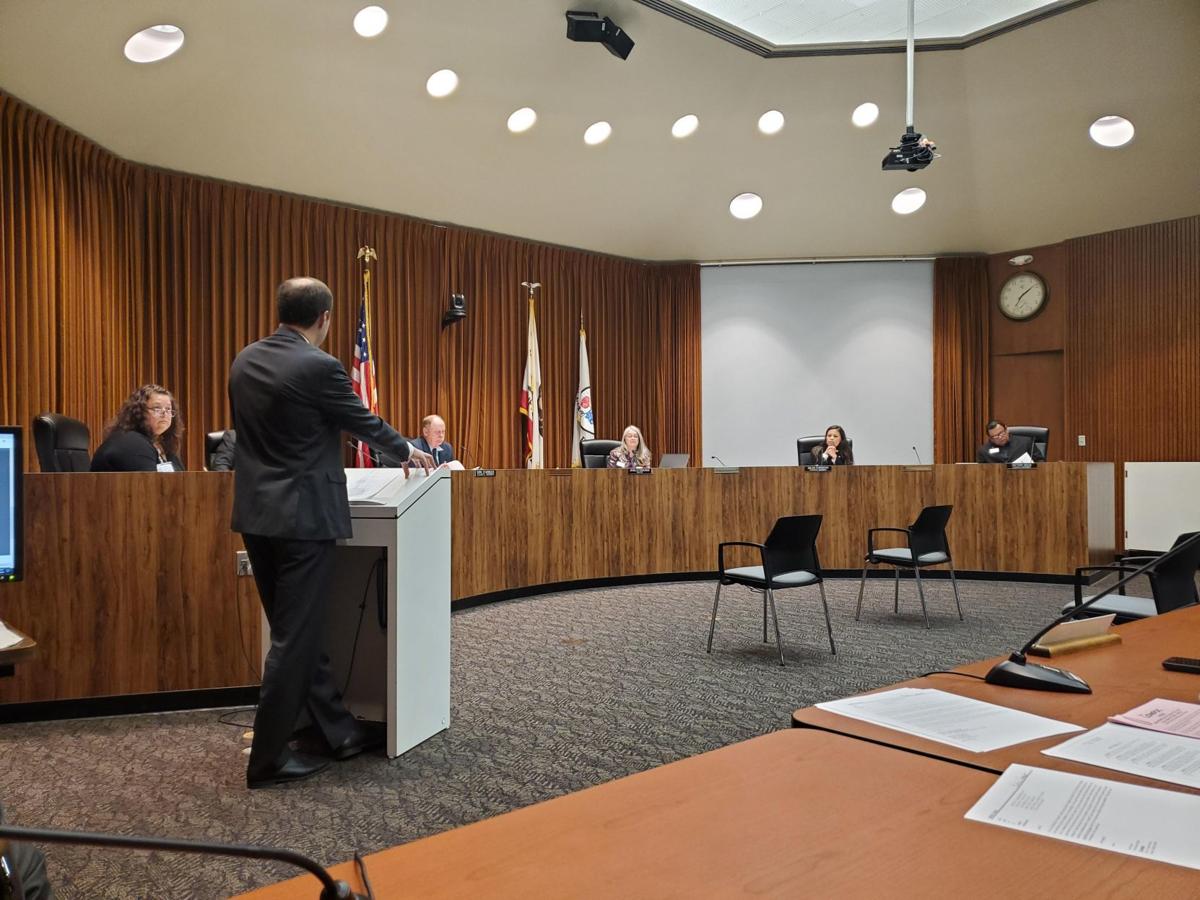 With COVID-19 continuing to cause uncertainty for area businesses, the Lompoc City Council held a special meeting Friday night that could impact how local companies operate going forward.
During the meeting — at which participants practiced social distancing measures to limit spread of the coronavirus — the governing body voted 4-0 to waive late fees and interest for transient occupancy taxes, or TOT, from local hotels and motels through June 30.
Councilwoman Gilda Cordova abstained from the vote since she is president of the board of Explore Lompoc, a marketing group comprised primarily of hotel owners that had requested the move.
In a separate decision, the City Council voted 4-1 to rescind a prior emergency proclamation from City Manager Jim Throop that banned commercial evictions caused by COVID-19. Mayor Jenelle Osborne gave the lone vote of dissent.
The move to postpone collection of TOT, or bed taxes, from hotels was encouraged by many of Lompoc's hoteliers.
Atul Patel, who owns hotels in the city, called into Friday's meeting to offer public comment — the city encouraged comment via phone and email — in support of the measure as hotels are experiencing what he described as "uncharted waters."
"I don't think anybody does not want to pay their bed tax in a timely manner, but unfortunately sometimes circumstance does not allow us to," he said, referring specifically to a proposed mandate that would limit the waiver of fees only to hotels that were current on their TOT payments to the city as of Friday.
Councilman Jim Mosby successfully advocated for the City Council to alter that stipulation and make the waivers available to hotels and motels that were current on their TOT payments as of Jan. 1.
It was unclear exactly how the potentially delayed payments could affect the city's immediate financial future.
City leaders estimated that the city would likely have been due around $100,000 in TOT payments in March. The postponement of late fees and interest, which are set to begin again on July 1, is not expected to significantly affect how much the city ultimately receives, since the payments will still need to be made.
Dean Albro, Lompoc's accounting and revenue manager, said the city receives about $2.2 million in bed taxes annually.
The separate discussion surrounding evictions was in large part a direct response to Gov. Gavin Newsom's executive order issued Friday to ban the enforcement of evictions for residential renters affected by COVID-19 through May 31. That statewide mandate requires that renters have documented proof of how the virus adversely impacted their ability to pay rent.
After the City Council voted to declare a local emergency on March 17, Throop, acting as emergency director, had issued a similar order in Lompoc that also included commercial renters.
On Friday, the Lompoc City Council essentially dropped the residential aspect of its ordinance, mainly because the state ordinance supersedes that of the city. Plus, Mosby pointed out, doing so would also keep the city out of any potential litigation brought about due to evictions.
After about 20 minutes of discussion, the majority of the City Council seemed to agree that it would be in the city's best interest to also leave the commercial-eviction issue up to the state.
"I think we should mirror what the governor has done, and if he changes something in the future, he's got a lot deeper pockets than we do when it comes to litigation," Mosby said. "It's more of his proverbial sandbox, so to say."
Councilman Victor Vega said he was hopeful that commercial renters and landlords would be able to work out any issues, since it would benefit both for the business to succeed. Further, he said, finding a new tenant will likely prove difficult in the current climate.
Both Mosby and Vega encouraged business owners experiencing hardships to seek out assistance through programs being developed by the federal and state governments.
Osborne offered her objections before a roll call vote was taken. 
"[It is a] very large concern for me that in a community that strives to be business-friendly," she said, "we are missing an opportunity to potentially protect our really small businesses that do lease, and a great deal of them lease from out-of-town ownership."
The next regular meeting of the Lompoc City Council is scheduled for 6:30 p.m. April 7 at City Hall.
Coronavirus Series: Local impact and reaction to COVID-19 on the Central Coast
We are working hard to get answers about the impact and reaction to the coronavirus in Santa Barbara County, this is a collection of those stories. Do you have a question about coronavirus in Santa Barbara County? The Santa Maria Times news staff will work to answer your questions. Post them to our Facebook page, or email MCooley@SantaMariaTimes.com. You can support the work of local journalists working hard in your hometown by signing up for a News+ Membership online.
Willis Jacobson covers the city of Lompoc for Lee Central Coast Newspapers. Follow him on Twitter @WJacobsonLR.
Concerned about COVID-19?
Sign up now to get the most recent coronavirus headlines and other important local and national news sent to your email inbox daily.