After spending the past few months working to keep the local community safe amid the COVID-19 pandemic, the administrators and staff at Lompoc Valley Medical Center took a short reprieve Monday to celebrate the hospital's past while looking ahead to its future.
About 30 community members, including current and former LVMC employees and supporters, gathered at the hospital's Oceans Seven Café to commemorate the 10-year anniversary of the facility, which opened June 29, 2010.
The event served as the kickoff to a week's worth of celebrations, and concluded with LVMC officials installing a time capsule in one of the café's walls with instructions for it to be reopened 50 years later on June 29, 2070.
Steve Popkin, LVMC's CEO, noted that the past few months have been stressful for many at the hospital, particularly the front-line workers who have regularly been put in harm's way while treating patients during the coronavirus crisis.
"So this is a good feeling to be able to step back and do something fun and meaningful to celebrate the 10-year anniversary like this," he said.
Popkin noted that the guest list for Monday's gathering, which lasted about an hour, was purposefully kept short in an effort to maintain social distancing.
Among the items that went into the time capsule — a metal lockbox — were copies of the Lompoc Record with stories about the bond measure campaign that was ultimately successful in 2005 and provided about $74.5 million in funding for the construction of the hospital, as well as a proclamation from the city that was presented at the celebration by Mayor Jenelle Osborne.
Further, hospital employees were invited to submit their own items in sealed envelopes. Some wrote letters to the people who will be holding their jobs 50 years from now, and many included personal mementos.
Jim White, LVMC's chief information officer, for example, submitted a family tree, letters to his future great-grandchildren, and a list of current mortgage rates and housing and vehicle prices.
Nora Wallace, the hospital's public information officer, noted that she included one of her paystubs and a facemask, among other items, to help illustrate what 2020 was like.
Osborne, whose proclamation declared this week as "Lompoc Valley Medical Center Week" in Lompoc, said she considered LVMC to be a major strength of the local community.
"It was one of the first community hospitals in the state," she said, "and having quality medical care here that is a noncorporate environment and is owned by the citizens is what makes us have a better quality of life than a lot of communities."
Alice Milligan, who has been president of the Lompoc Hospital District Foundation since its inception nearly three decades ago, was also among the attendees at Monday's anniversary party.
"It's hard to believe it's been 10 years," she said of the hospital's opening. "It seems like it was just the other day. But, personally, I think it's a beautiful hospital and has been a tremendous addition to the community."
Milligan reflected on some of the work that went into campaigning on behalf of the bond measure 15 years ago, and she noted that the foundation, which was formed to support the hospital, raised an additional $5 million to pay for most of the movable furniture and equipment that was placed in the new medical center 10 years ago.
"It's a tremendous facility," she said. "It came in on budget and on time. I'm very proud of it."
Along with the installation of the time capsule, Monday's celebration included cake and refreshments, and hospital administrators revealed the winners of 10 gift baskets that were purchased or created by hospital leaders and then raffled off to employees.
Multiple attendees commented on how well the building still looks after a decade of use. Osborne said the facility's condition was no accident.
"I think that's pride of ownership by us residents," she said. "We value it and we want to care for it, and I think the employees that live and work here want to do the same thing.
"I'm glad that we supported this," she added. "I'm glad this hospital is here, and I look forward to seeing it grow and be present for another 50 years."
062920 LVMC time capsule 07.jpg
062920 LVMC time capsule 02.jpg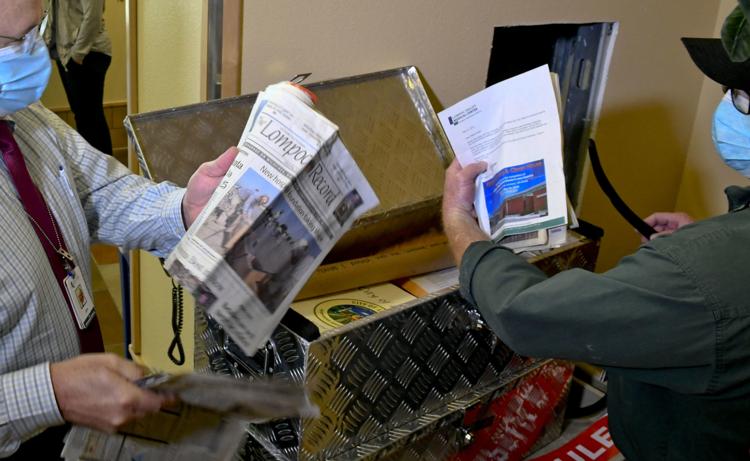 062920 LVMC time capsule 04.jpg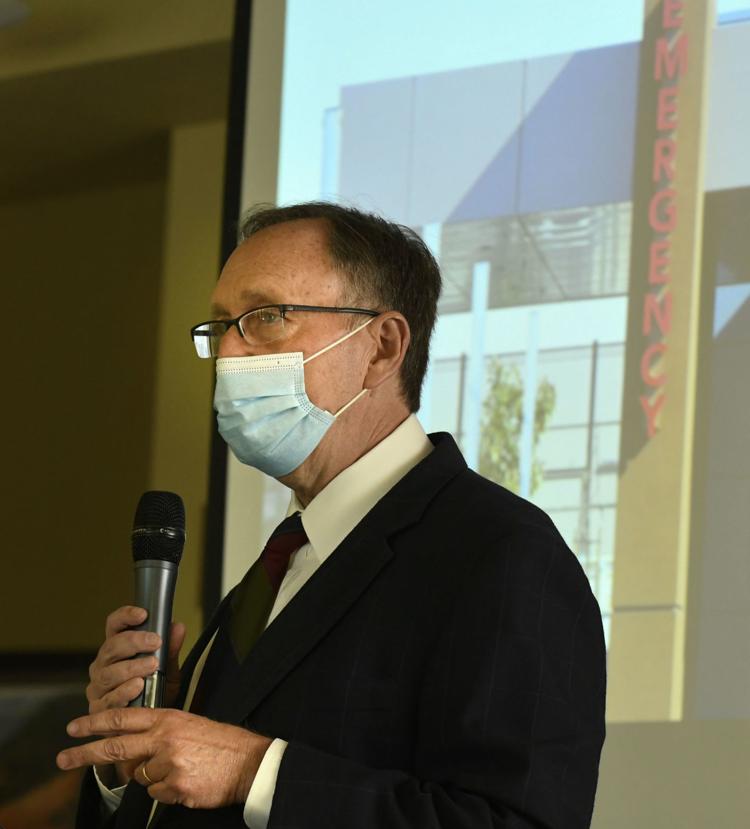 062920 LVMC time capsule 05.jpg
062920 LVMC time capsule 06.jpg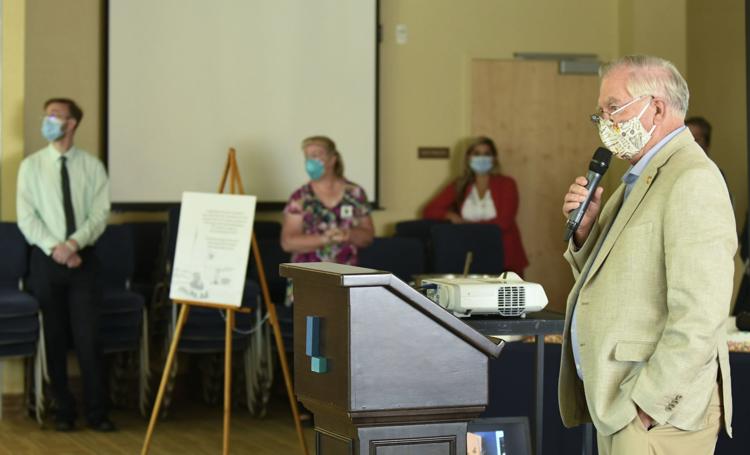 062920 LVMC time capsule 08.jpg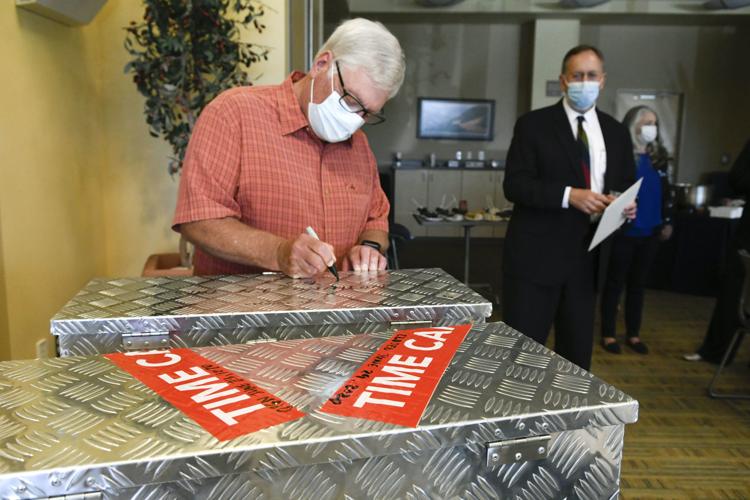 062920 LVMC time capsule 09.jpg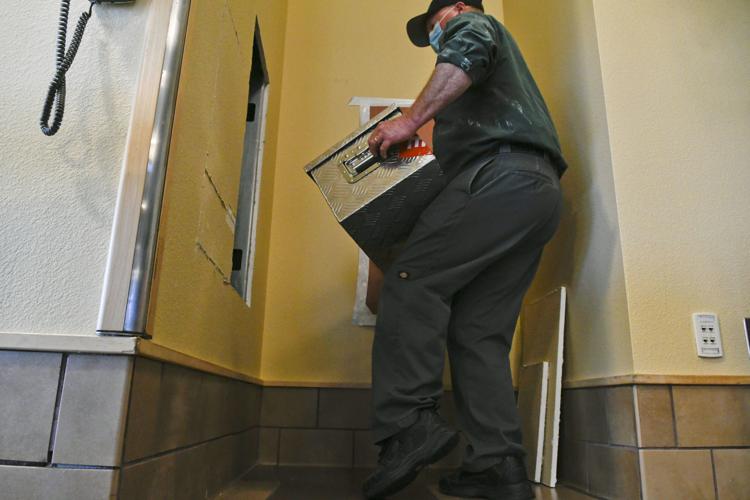 062920 LVMC time capsule 10.jpg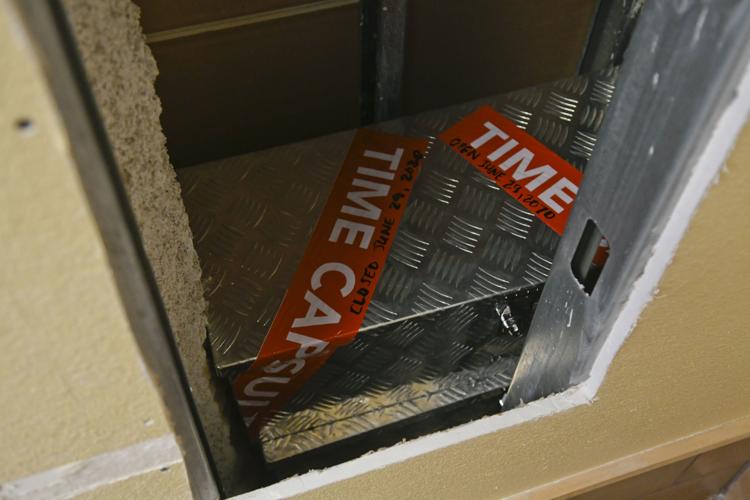 062920 LVMC time capsule 01.jpg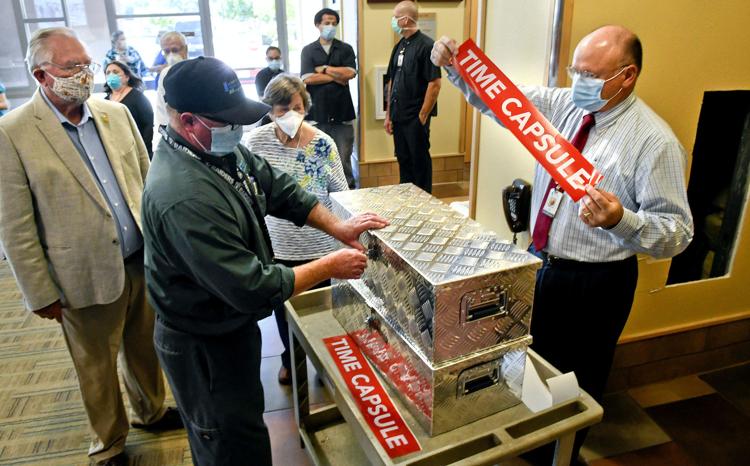 062920 LVMC time capsule 03.jpg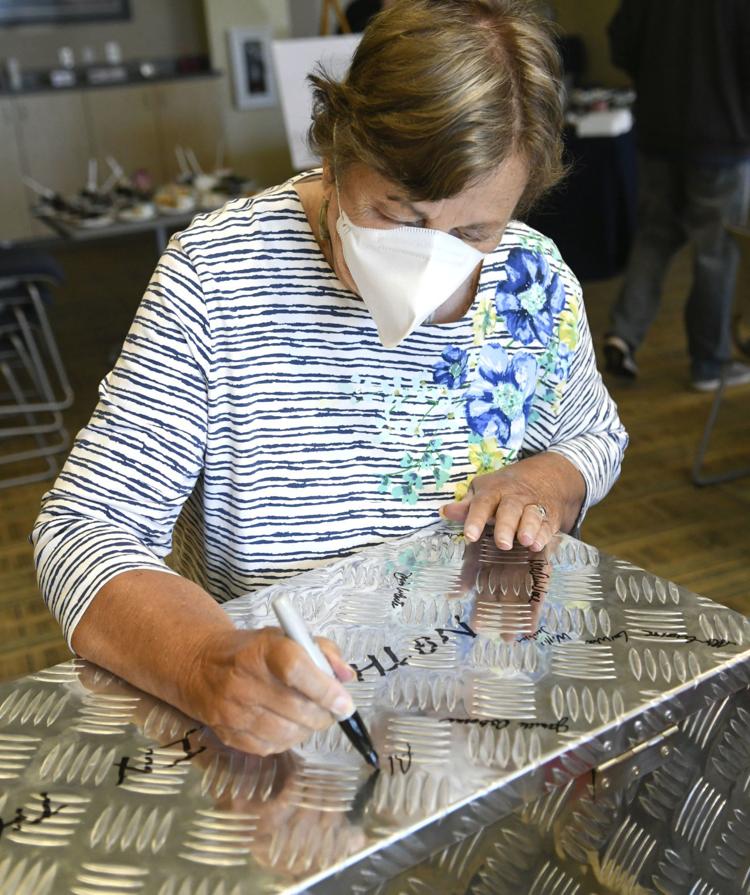 Willis Jacobson covers the city of Lompoc. Follow him on Twitter @WJacobsonLR.
Concerned about COVID-19?
Sign up now to get the most recent coronavirus headlines and other important local and national news sent to your email inbox daily.