A new initiative was launched this week by a coalition of educators and health-care providers to break the back of the COVID-19 pandemic in Santa Barbara County through messages delivered online and via social media, posters and activities.
Dubbed "Masked and Mighty," the initiative is using brightly colored ads that feature local residents and local images pushing the positive message that "masks make us stronger" and that "everyone possesses the superpowers" needed to defeat the pandemic.
Residents are encouraged to become actively involved by recording and posting personal messages about wearing masks and by lighting up homes, businesses and other buildings in single colors.
The initiative is not intended to replace any existing campaigns, like "Protect. Respect. Wear Your Mask," but to continue the momentum of reducing the spread of COVID-19 and reopening the county's businesses and schools, organizers said.
Dr. Lynn Fitzgibbons, a Cottage Health infectious disease and internal medicine specialist who has cared for COVID-19 patients, noted how little we knew about coronavirus back in March when it began to appear locally.
"What a difference seven months makes," she said. "We have learned so much about this virus. … Perhaps most important for this conversation is we have learned how to prevent its spread."
That includes having the community commit to prevention efforts like wearing masks and social distancing.
"Washing hands truly helps prevent this disease from spreading," Fitzgibbons added.
The campaign, delivered in English, Spanish and Mixteco, is designed to appeal to all ages, although a special emphasis is placed on children through educational materials provided to schools, teachers and parents.
"This pandemic has taken a toll on children," said Dr. Peggy Dodds, deputy county health officer, adding that "the loss of family income and the loss of social interaction have affected children a lot."
"Masked and Mighty" is the brainchild of Sansum Clinic pediatrician Dan Brennan, who said it really started in 2014 when vaccination rates were falling and cases of childhood diseases like pertussis and measles were rising.
After an infant died of pertussis, he assembled a coalition to "Strive for 95" that was successful in increasing vaccination rates to more than 95%.
Brennan said when the difficulty of reducing COVID-19 infection rates made it clear the coronavirus was being politicized, he re-formed the coalition that ultimately developed the "Masked and Mighty" initiative.
"We're hoping to reinforce three easy things we can do each and every day," he said, referring to staying home as much as possible, avoiding large gatherings, especially with people from outside the household, and wearing masks.
Because Halloween is approaching, Luke Ontiveros, superintendent of Santa Maria-Bonita School District, offered parents stay-home alternatives to traditional trick-or-treating, like holding trick-or treat scavenger hunts or virtual online costume contests, carving pumpkins, decorating the house and screening scary movies.
But he said families also could drive around to look at the homes and other buildings illuminated with colored lights as part of "Power Up Santa Barbara County."
Participants are asked to light the exterior or even just the entryway to their house or business using a single color — any color — from Oct. 27 through Nov. 7 to show support for "Masked and Mighty."
Brennan said the coalition chose to use multiple colors "because of our diverse community and because we're looking for a brighter future together."
"They can use spotlights or floodlights," explained Susan Klein Rothschild, who serves as liaison for the initiative. "It could be just changing a lightbulb — whatever works for people."
For the "PSA Challenge," individuals and families can record messages about the importance of wearing masks using their mobile devices. Videos will be posted on the initiative's Facebook and Instagram pages.
"We really want to know why you are 'Masked and Mighty,'" Brennan said, adding the requirements are to limit the videos to 30 seconds and keep the messages positive and nonpolitical.
While "Power Up Santa Barbara County" has a specific time frame, the rest of the campaign is expected to continue as long as the pandemic.
"We expect it to be long-term, just as we expect the virus to be long-term," Rothschild said.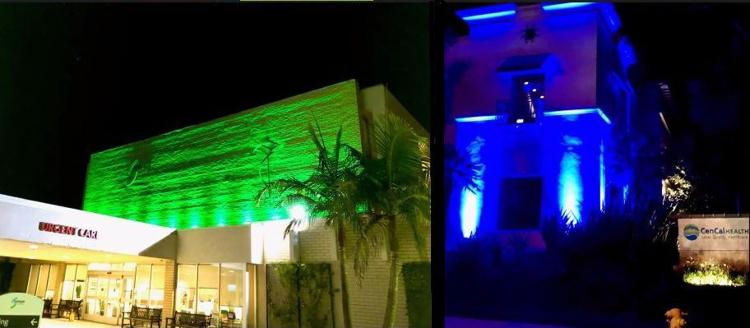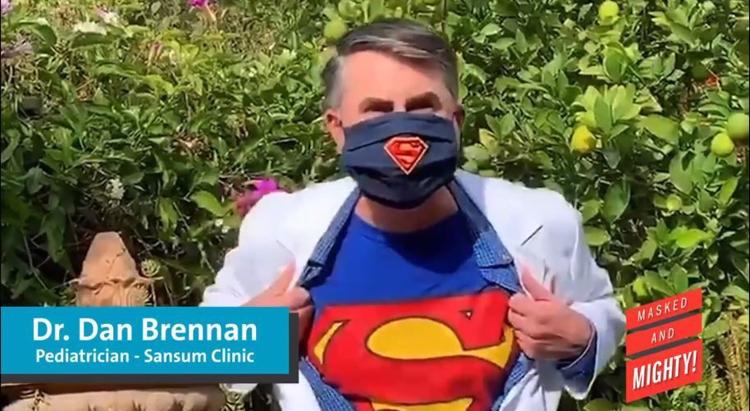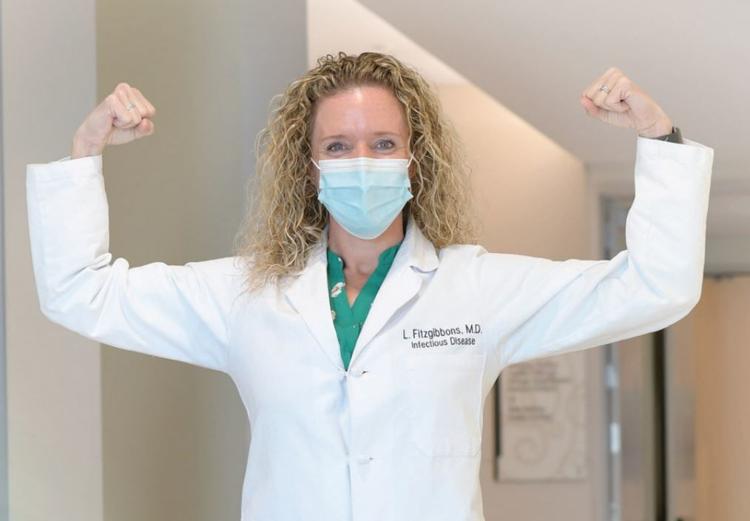 Coronavirus Series: Local impact and reaction to COVID-19 on the Central Coast
We are working hard to get answers about the impact and reaction to the coronavirus in Santa Barbara County, this is a collection of those stories. Do you have a question about coronavirus in Santa Barbara County? Post them to our Facebook page, or email MCooley@SantaMariaTimes.com. You can support the work of local journalists working hard in your hometown by signing up for a News+ Membership online.
Concerned about COVID-19?
Sign up now to get the most recent coronavirus headlines and other important local and national news sent to your email inbox daily.