To help protect the nesting habitats of the Western snowy plover along its beaches, as well as other conversation efforts, Vandenberg Air Force Base is home to a patrol unit unlike any other within the U.S. Department of Defense.
An equine team consisting of four registered quarter horses and six patrolmen helps protect the nearly 99,600 acres that make up VAFB, which is the third-largest Air Force base in the U.S. and is home to a wide variety of plants, wildlife and terrain.
The equine unit, which is one of just four conservation units overall in the Air Force, is an essential part of installation conservation when it comes to patrolling areas that are not as easily accessible by motor vehicles, according to 30th Space Wing Public Affairs.
"We are able to go through creeks and water with the horses [and] high hills that we wouldn't be able to get through with off-road vehicles," said Senior Airman Michael Terrazas, a 30th Security Forces Squadron conservation patrolman. "There are places we've gone where the water is so deep that my boots are wet while on horseback, but the horses can walk through with no problems."
While conservation is the main goal, the unit is also crucial to matters involving the installation's environmental footprint, such as during the nesting season for the Western snowy plover, a bird species listed as threatened by the U.S. Fish & Wildlife Service under the federal Endangered Species Act and as a "species of special concern" by the state of California.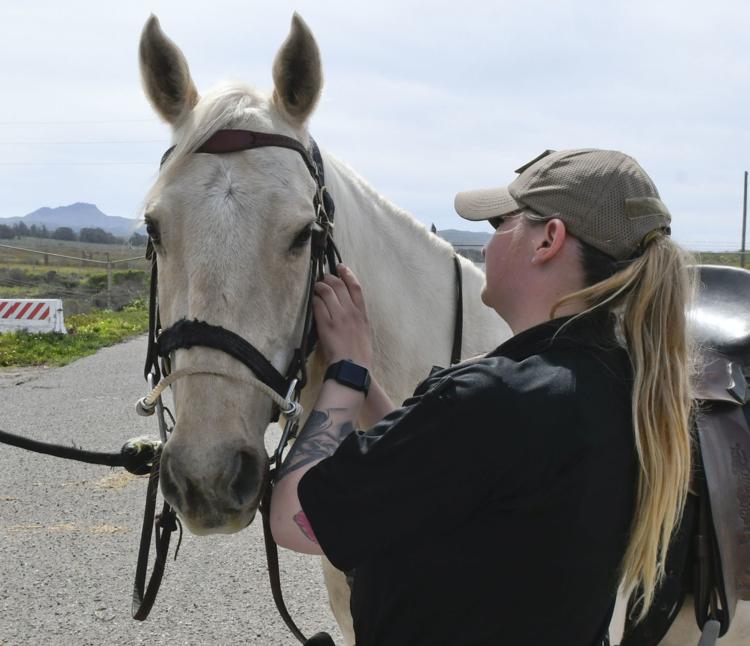 The plovers breed and nest along portions of the beaches on VAFB property, including the public Surf Beach, as well as Minuteman and Wall beaches, which are only available to people with base access.
During plover season, which typically lasts from March through September, specific portions of the beaches are closed off to allow a safe nesting environment, according to VAFB officials. Human violations of the restrictions during the season are tracked by the Military Working Horse law enforcement team, and when the beaches reach a certain number of violations, the remaining portions of the beaches are closed for the remainder of the season.
"We are allowed to ride the horses in enclosed plover areas to monitor, but we stick strictly to the wet sand," said Airman 1st Class Payton Mculley. "The reason we are allowed to take the horses and not [all-terrain vehicles] is because horses have a smaller biological footprint on the beaches."
The team also monitors and patrols hunting and fishing areas throughout each respective season to ensure it is done responsibly and safely.
"We enforce fish and game laws and the horses help us walk off the beaten path to complete our mission," Terrazas said. "We have even responded to lost hunters and hurt animals."
Along with fish and game laws, the patrolmen are also tasked with enforcing state and federal laws. Each conservation officer attends a four-month land management training program at the Federal Law Enforcement Training Center and receives federal credentials upon graduation.
"People see that we are conservation and assume that we can't pull them over on the highway," Terrazas said. "However, we are federally accredited officers and can perform those duties as well."
For the Security Forces Squadron patrolmen who aspire to join the equine team, being chosen for the job can be a lengthy, difficult process, but there are a few ways for them to become a more competitive candidate.
"This is unique within Security Forces," Terrazas said. "We work 12-hour shifts, but we are always on call. Whoever is working feeds and cares for the horses. Before this program, I had never ridden a horse before, but I came in every day and rode and volunteered."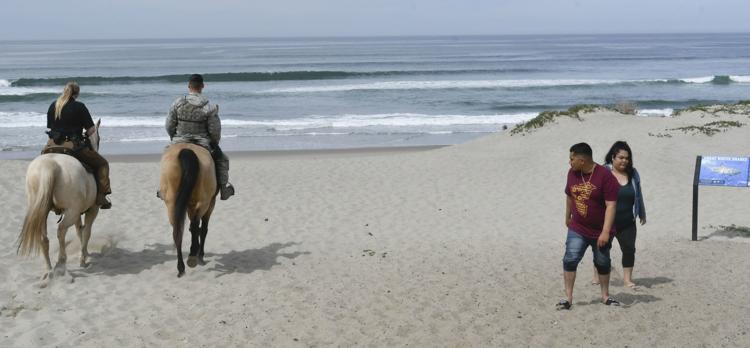 This article includes information and reporting from Airman 1st Class Hanah Abercrombie, 30th Space Wing Public Affairs.
Be the first to know
Get local news delivered to your inbox!