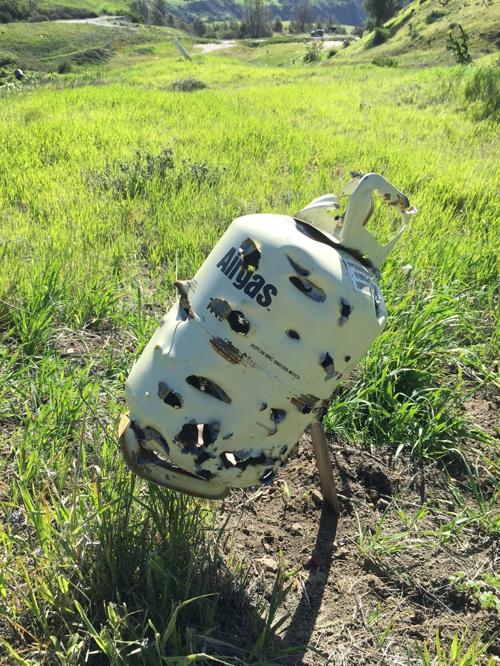 The prohibition on recreational shooting in all areas of Los Padres National Forest has been extended until Dec. 31 as a safety measure amid increasingly dangerous fire conditions, according to forest officials.
A firearm can only be discharged in designated target ranges at the Winchester Canyon Gun Club near Santa Barbara and the Ojai Valley Gun Club.
Individuals hunting during open hunting season with a valid California hunting license also are exempt from the ban.
Despite winter and early spring rainfall, live fuel moisture levels across the national forest did not significantly recover and are currently hovering just above the 60% critical threshold, a Los Padres spokesman said.
Long-range weather forecasts indicate well-below-normal precipitation, elevated temperatures and strong offshore winds throughout the summer that will further reduce fuel moisture levels.
Those conditions allow fire to start easily, burn readily and remain present in larger dead and downed trees after the flames have passed, the spokesman said.
Banning recreational shooting will help prevent wildfires from being started by sparks and gunpowder embers.
Individual violators face fines of up to $5,000, imprisonment up to six months, or both. Organizations can be fined up to $10,000.
Get local news delivered to your inbox!
Subscribe to our Daily Headlines newsletter.