A Santa Barbara County Fire Department engine crew may have been exposed to the coronavirus while on a medical assistance call Tuesday, and officials are awaiting test results from the patient before testing the firefighters.
County Fire Capt. Daniel Bertucelli said he couldn't reveal whether the engine company is stationed in the North or South County, but he said the crew and other first responders were dispatched for a woman having a medical emergency.
She was assisted and transported to a hospital, where her symptoms began to evolve into those of COVID-19, Bertucelli said.
He said the engine company and other first responders were immediately notified and put into quarantine, and although the equipment used in the call had already been normally decontaminated, additional sanitation measures were taken.
The patient has been tested for COVID-19, and officials are awaiting the results, which could take as much as 48 hours.
If they come back positive for the virus, the firefighters will then be tested, Bertucelli said. In the meantime, they will remain in quarantine.
Coronavirus Series: Local impact and reaction to COVID-19 in Santa Barbara and San Luis Obispo Counties
We are working hard to get answers about the impact and reaction to the coronavirus in Santa Barbara County, this is a collection of those stories. Follow our Facebook page to get the 'Coronavirus Latest,' bringing you news on the fight against the spread of the virus from the around the world. Do you have a question about coronavirus in Santa Barbara County? The Santa Maria Times news staff will work to answer your questions. Post them to our Facebook page, or email MCooley@Leecentralcoastnews.com
Santa Maria, Orcutt and surrounding areas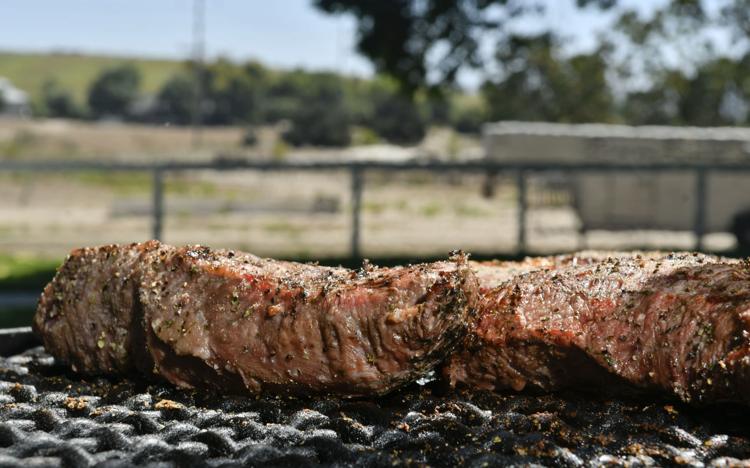 Santa Maria Chamber of Commerce 'Take Out/ Delivery Options' list and guidelines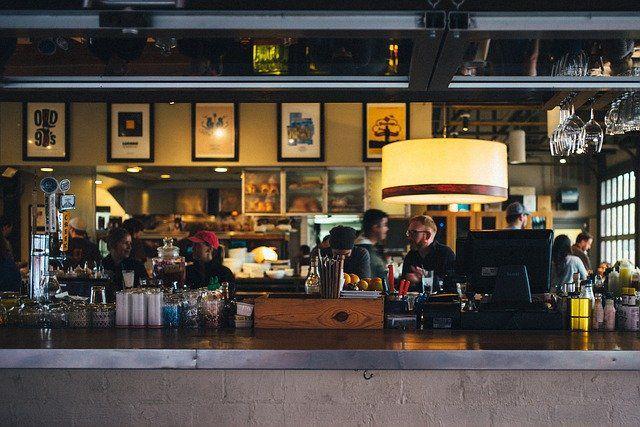 Stefono's Sapori D'Italia
Klondike Pizza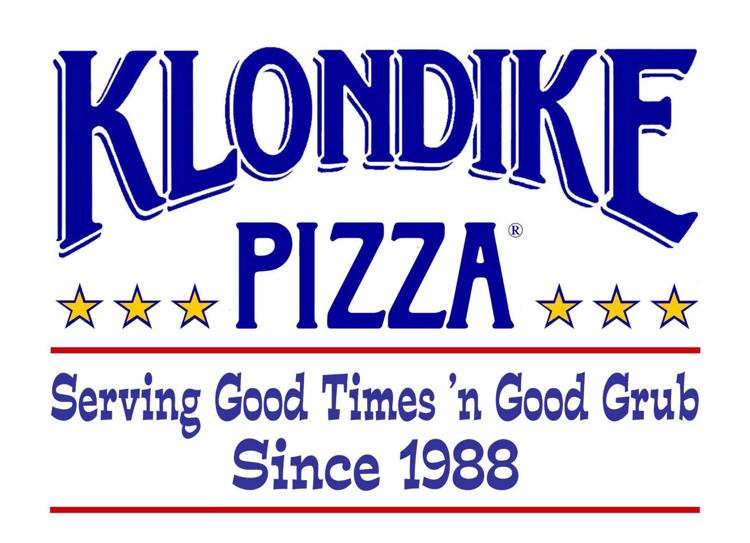 Chef Ricks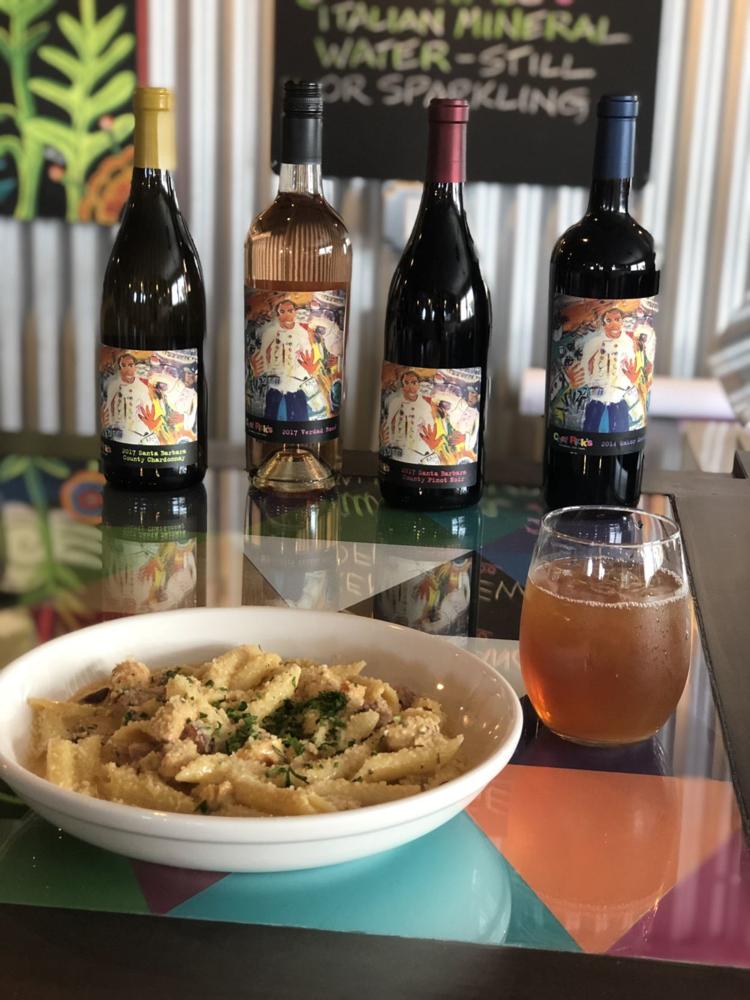 El Tapatio Mexican restaurant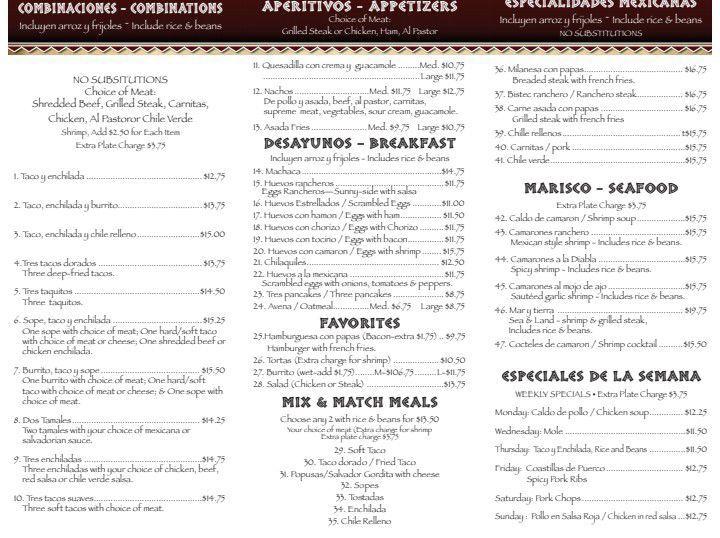 Papa Napoli Italian Deli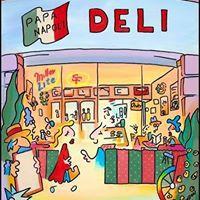 Figueroa Mountain Brewing Co.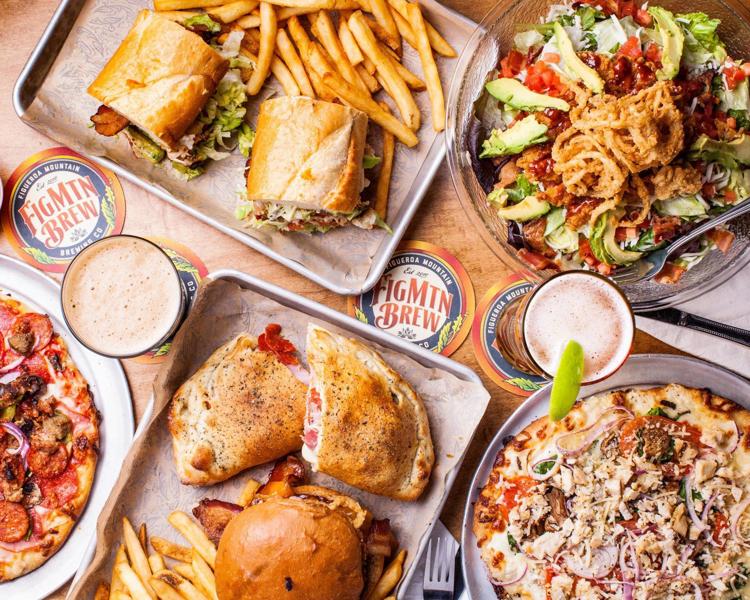 Zoe's Hawaiian BBQ & Catering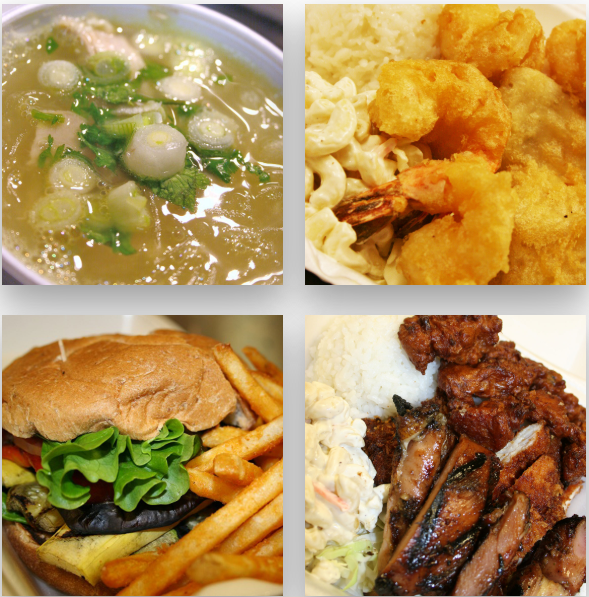 Blaze Pizza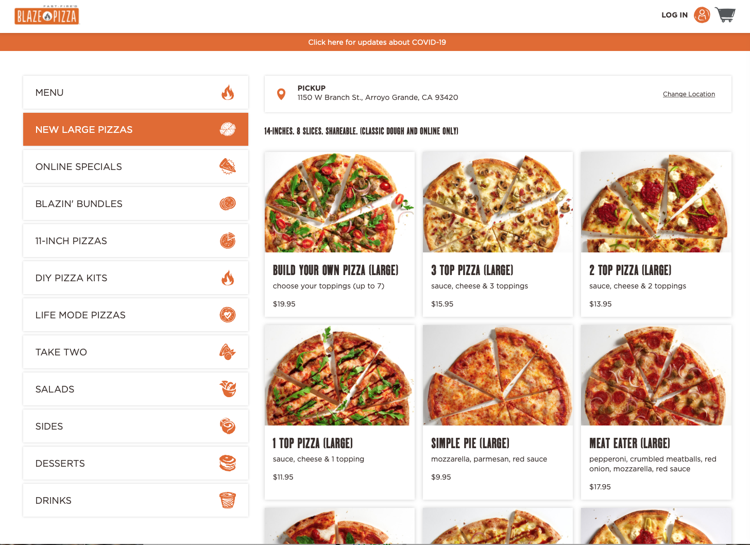 Cracker Barrel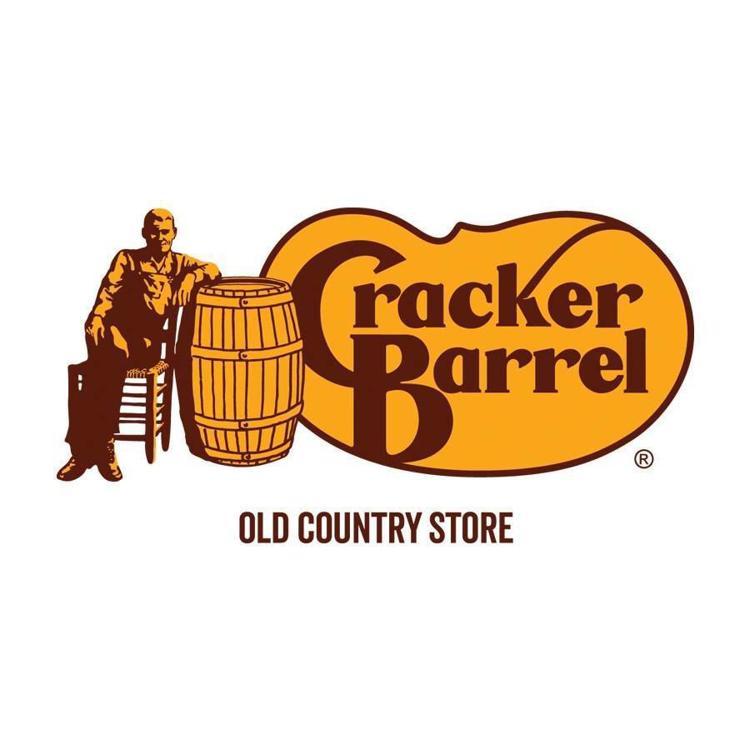 Niya Restaurant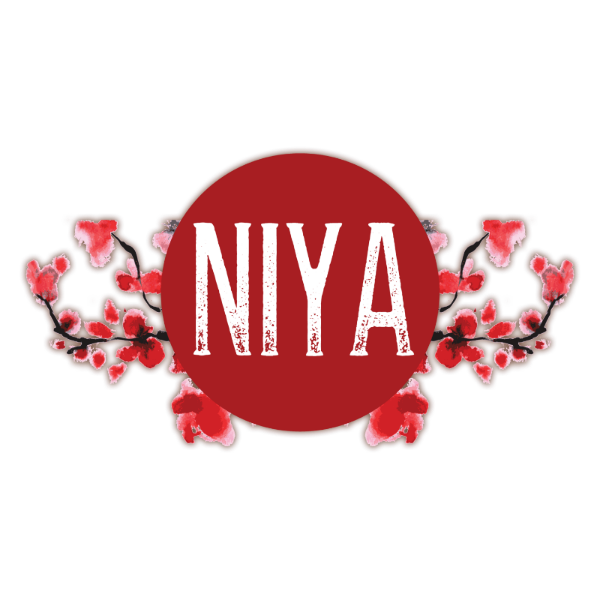 North China Restaurant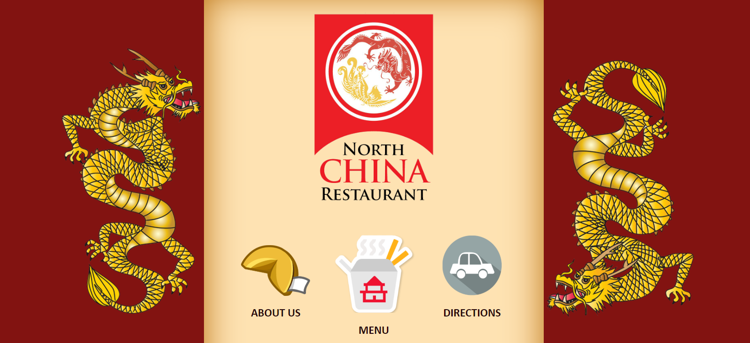 Bravo Pizza Santa Maria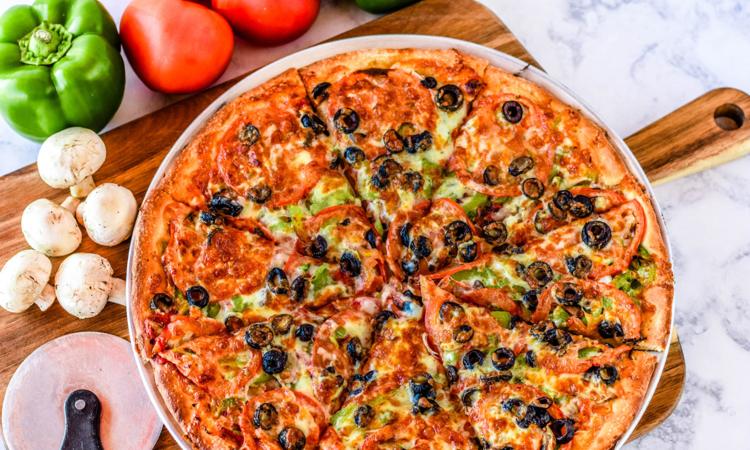 Urbane cafe

Cubanissimo Cuban Coffee House & Cafe

Jacks in Old Orcutt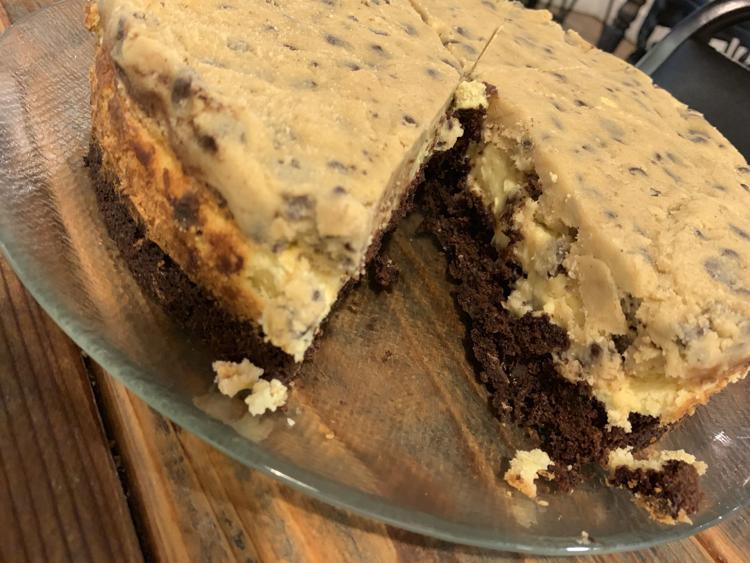 Cool Hand Lukes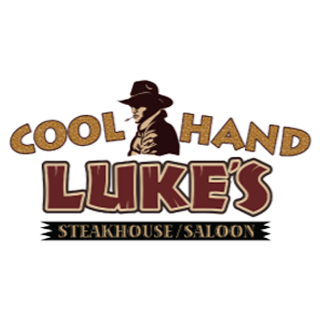 Ricky's House of Pizza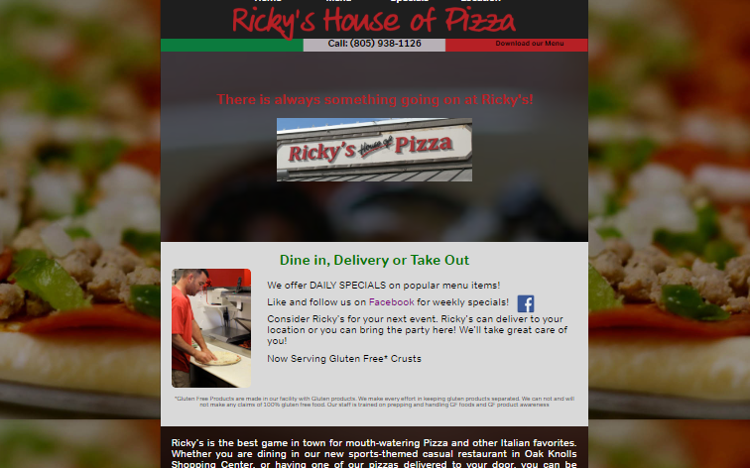 Chelas Deli & Carniceria La Mia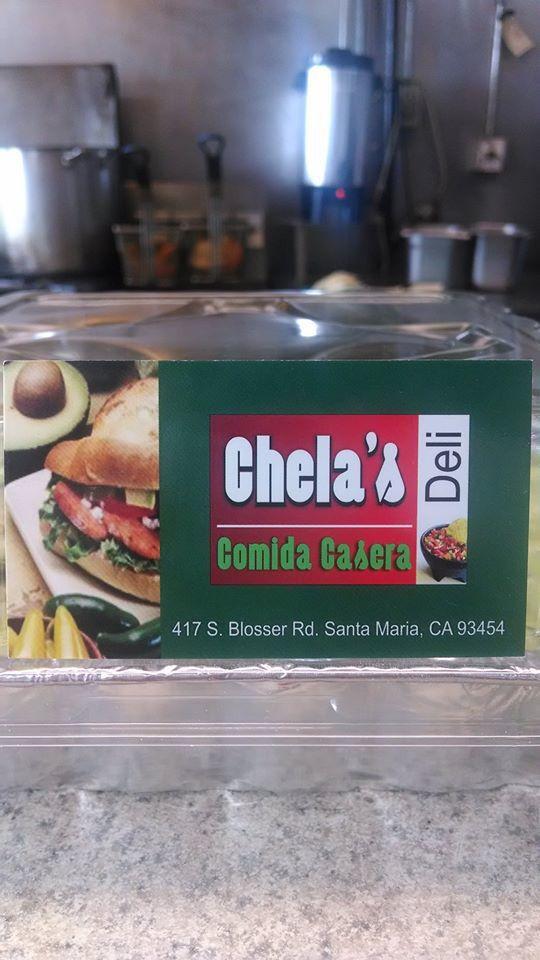 Maya Restaurant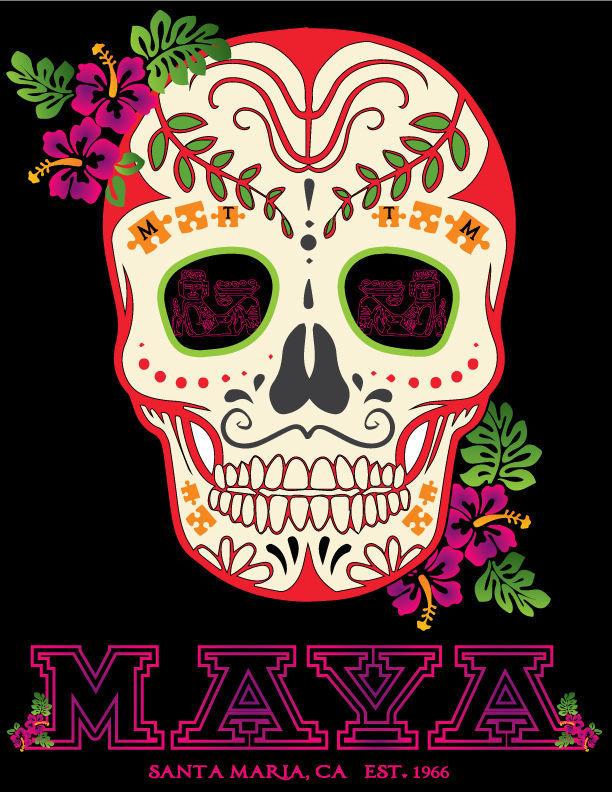 Pizzeria Bello Forno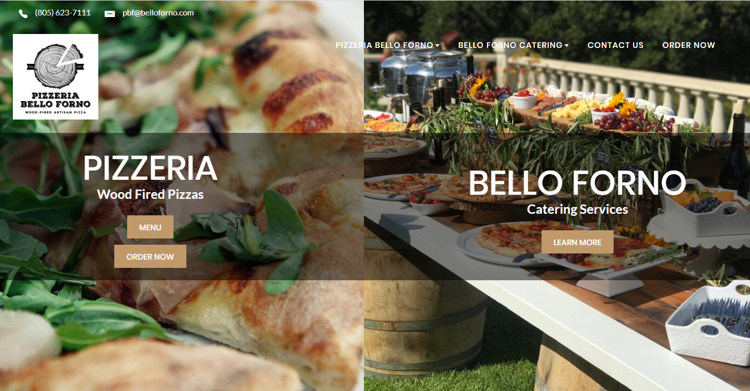 Wingstop - Santa Maria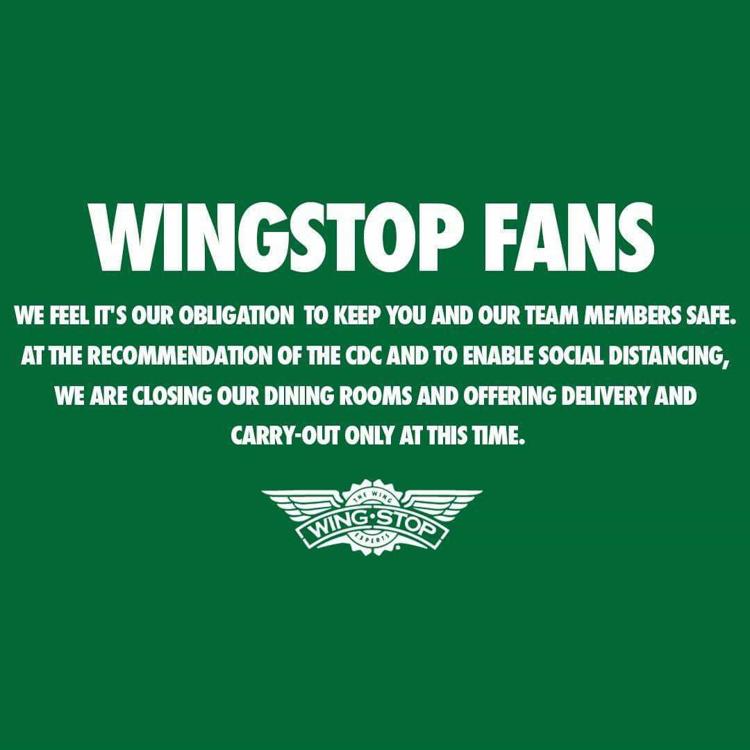 The Hitching Post - Casmalia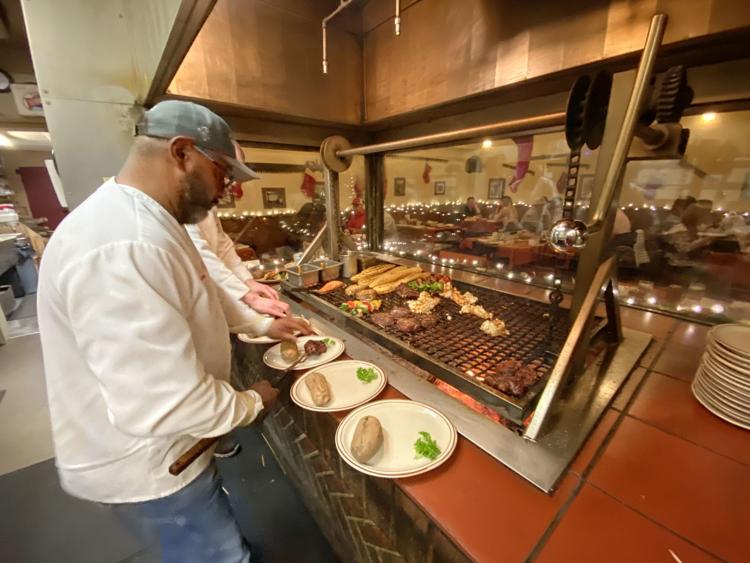 Lompoc, Vandenberg Village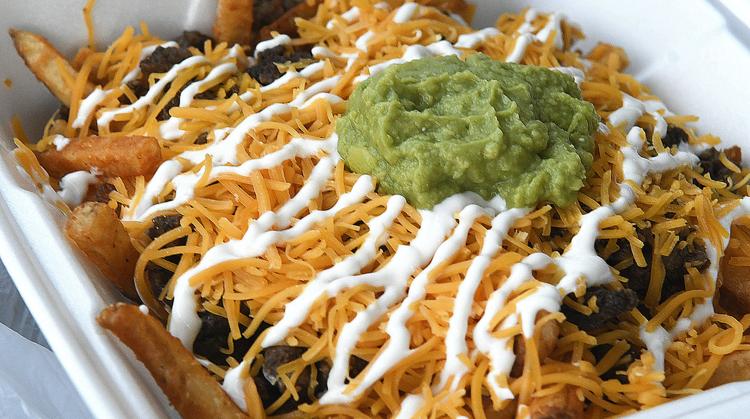 Wild West Pizza & Grill

Floriano's Mexican Food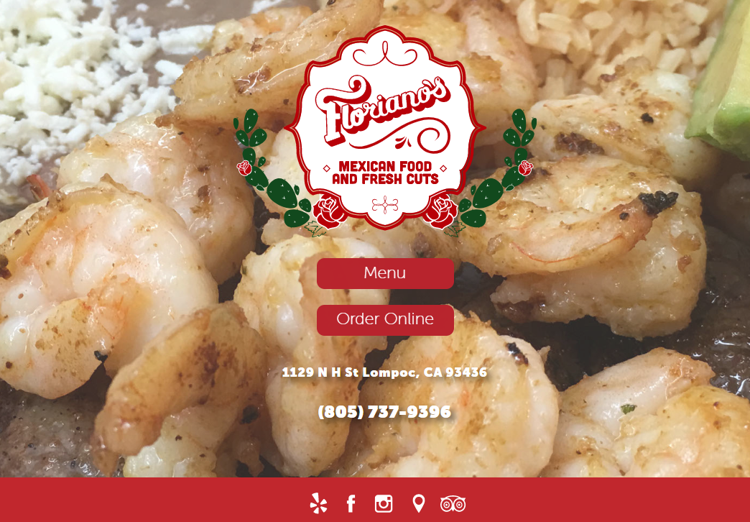 O'cairn's Restaurant

Palmina Wines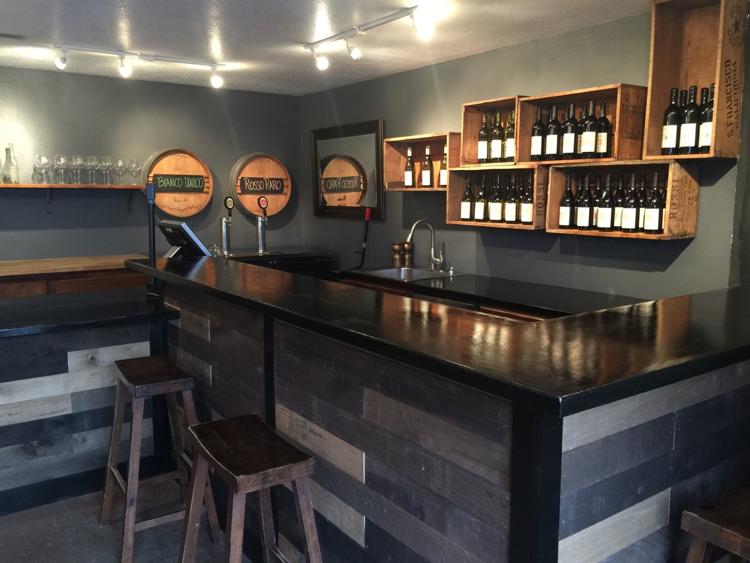 Valle Eatery + Bar - Lompoc
Old Town Kitchen & Bar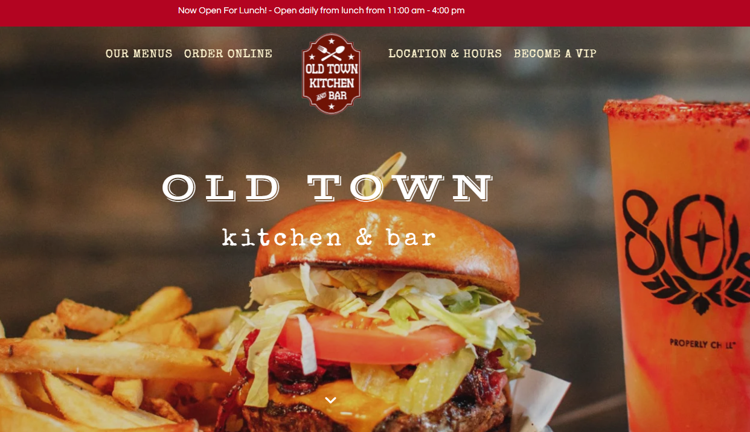 Alfie's Fish & Chips - Lompoc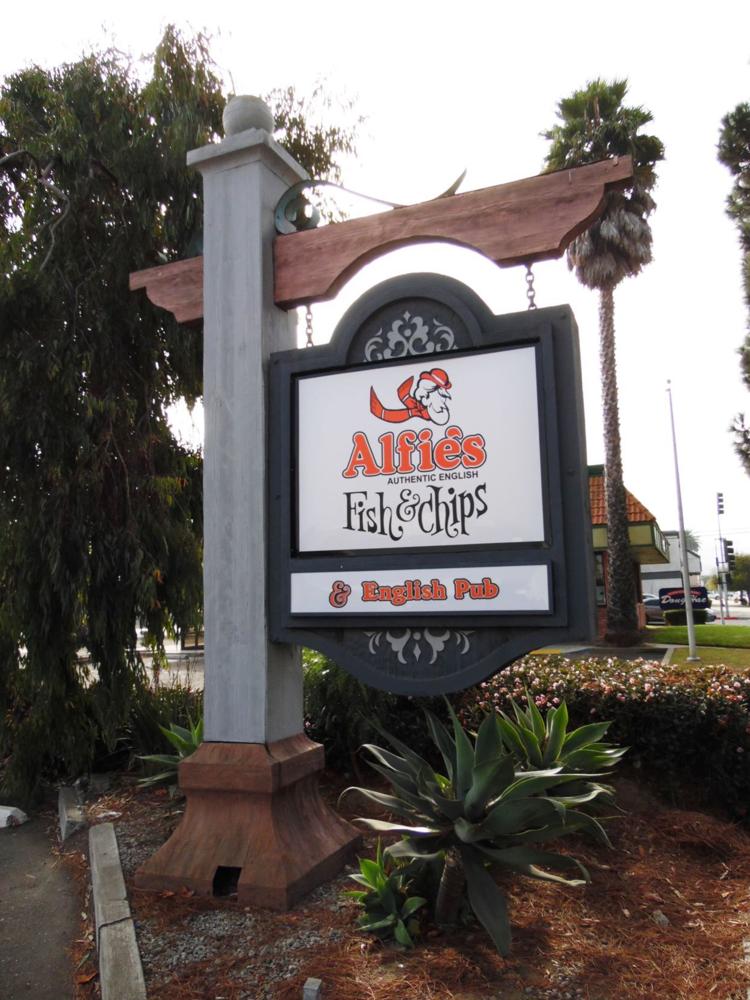 El Toro Bronco - Lompoc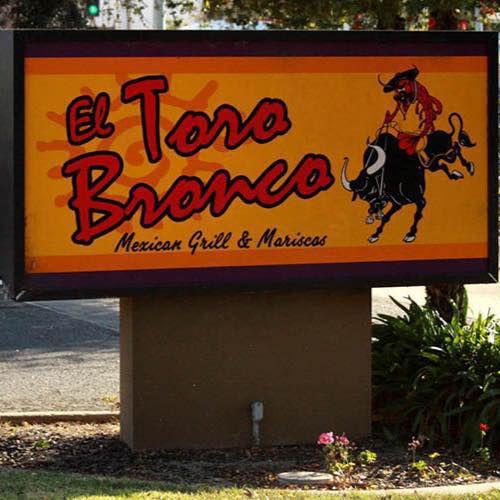 Sissy's Uptown Café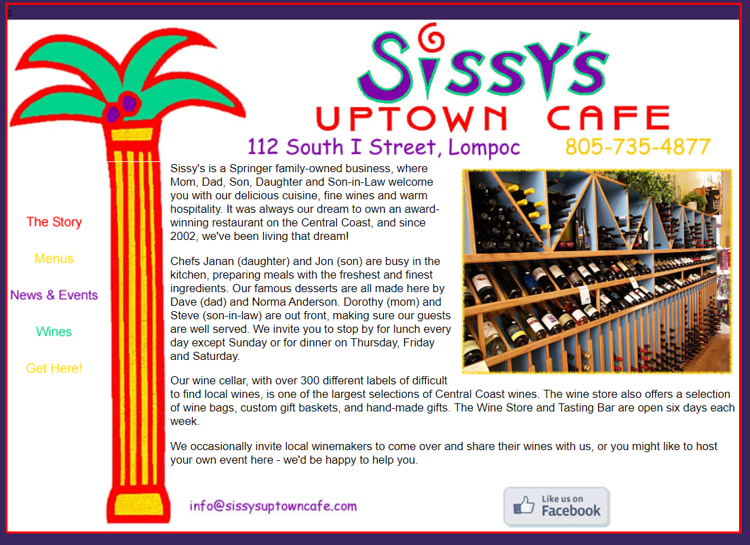 Central Coast Specialty Foods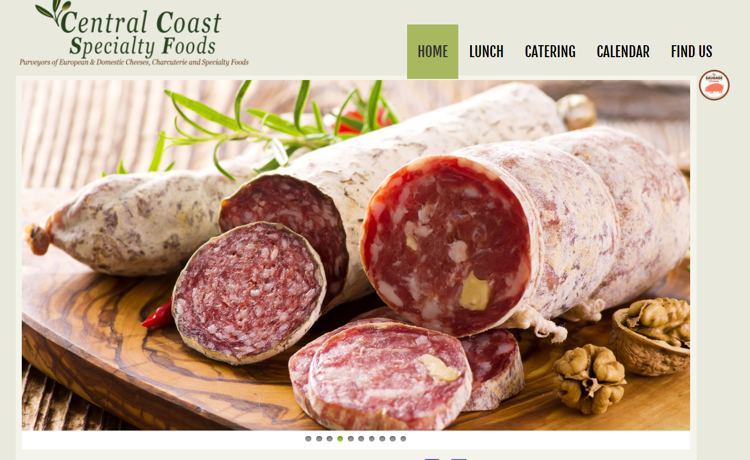 Mi Amore Pizza & Pasta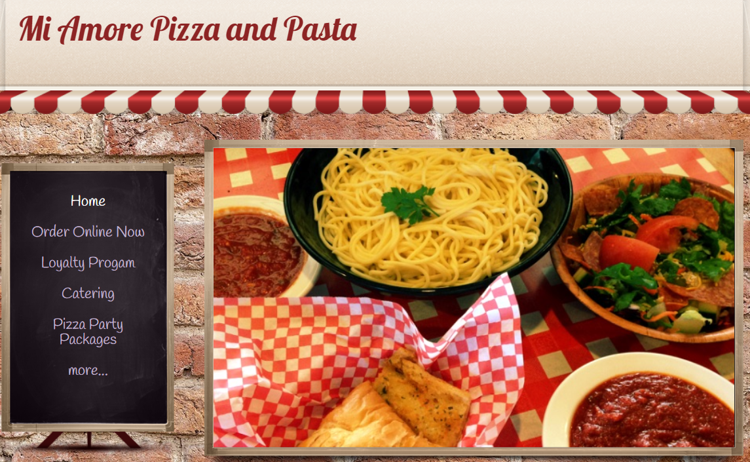 Big Truck Foods and Sassafras Restaurant - Lompoc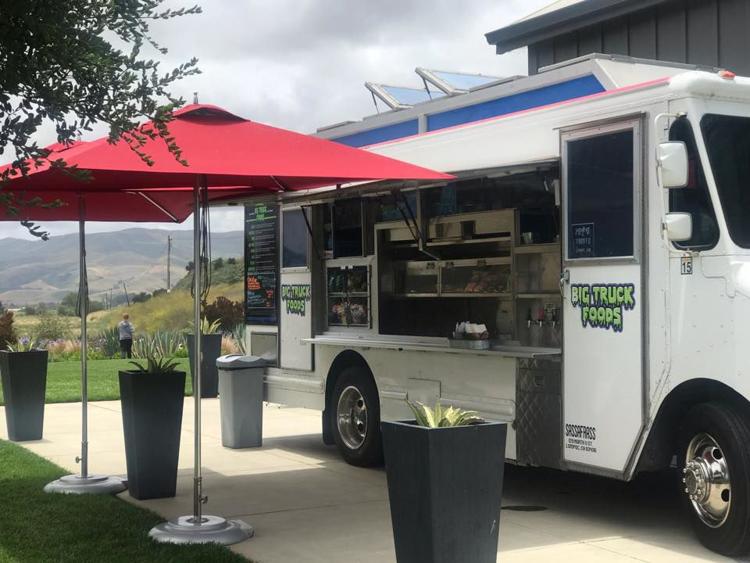 American Host Restaurant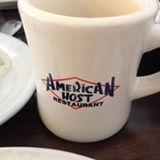 Tom's Hamburgers - Lompoc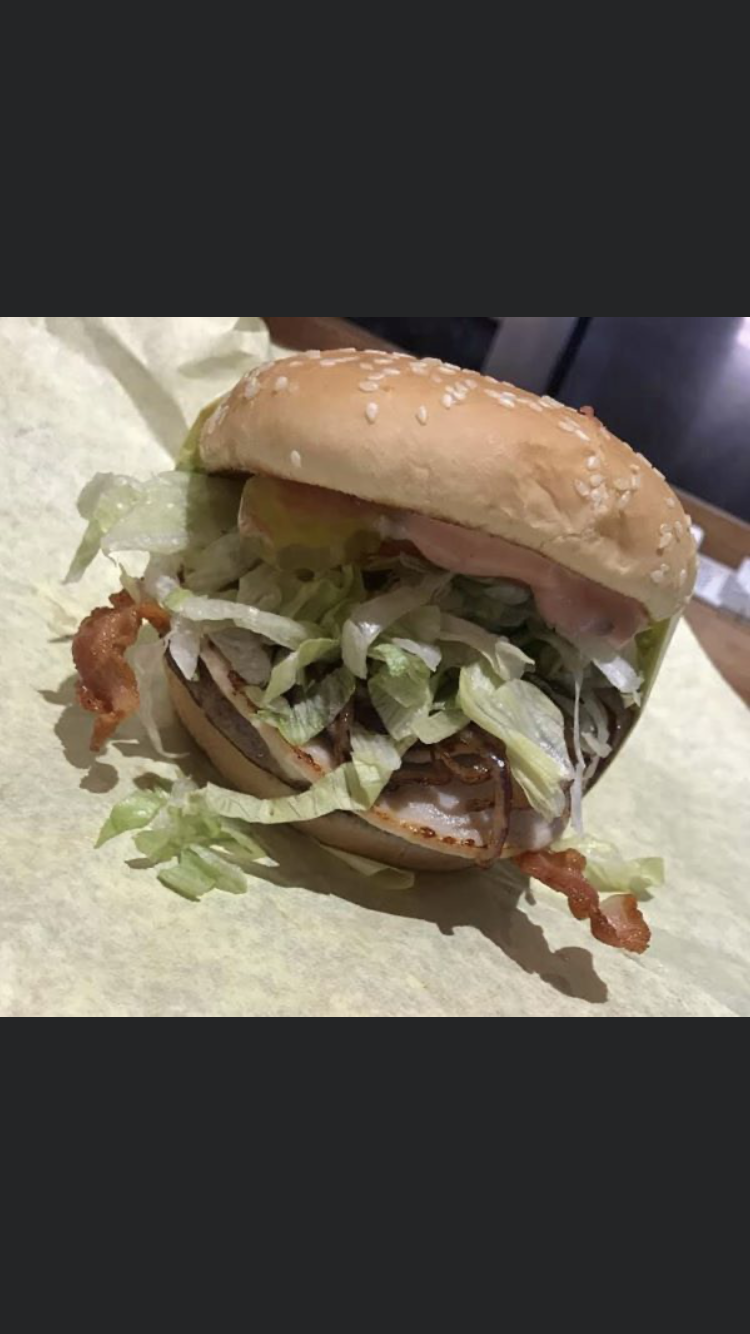 Santa Ynez Valley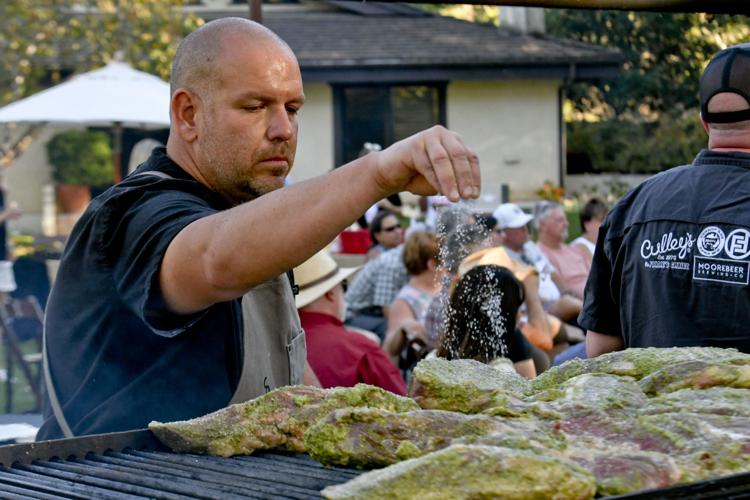 Forage Florals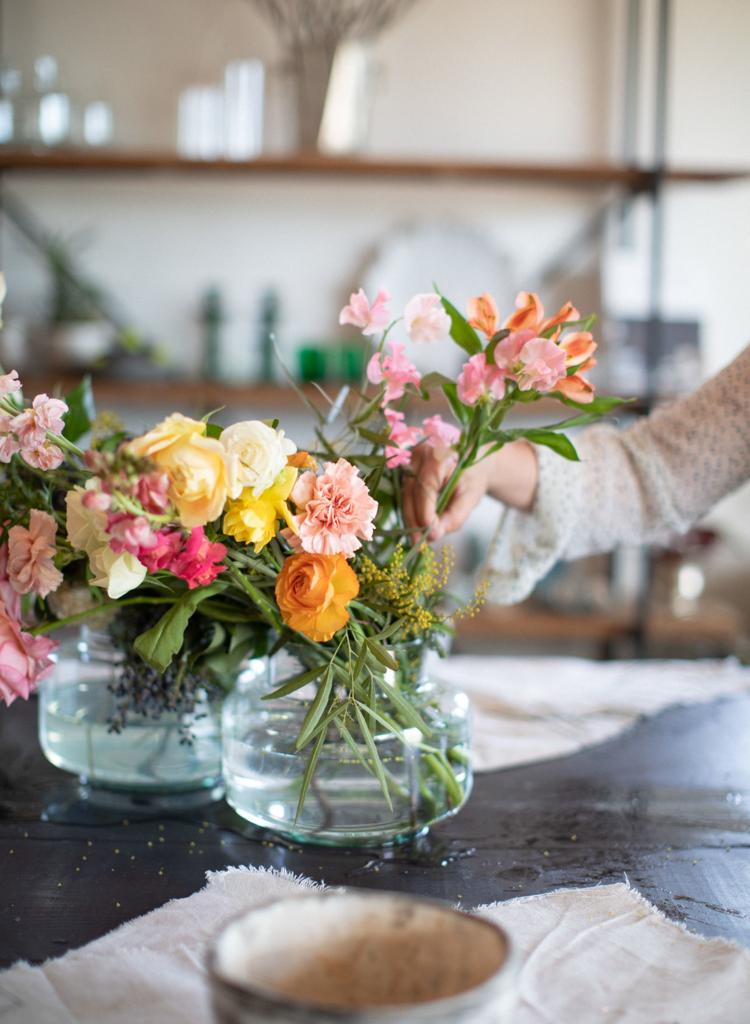 Ellie's Tap and Vine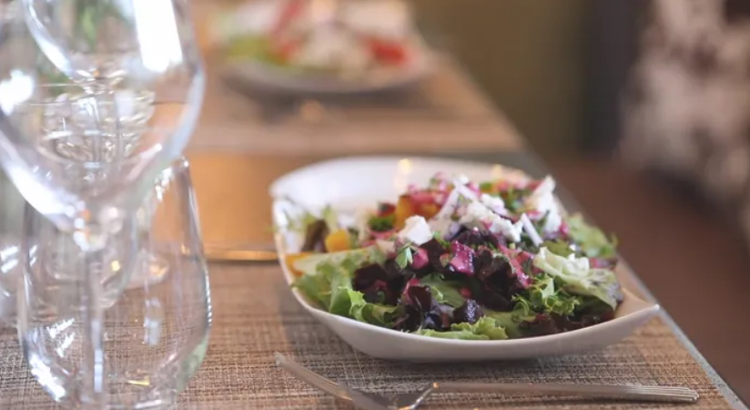 peasants FEAST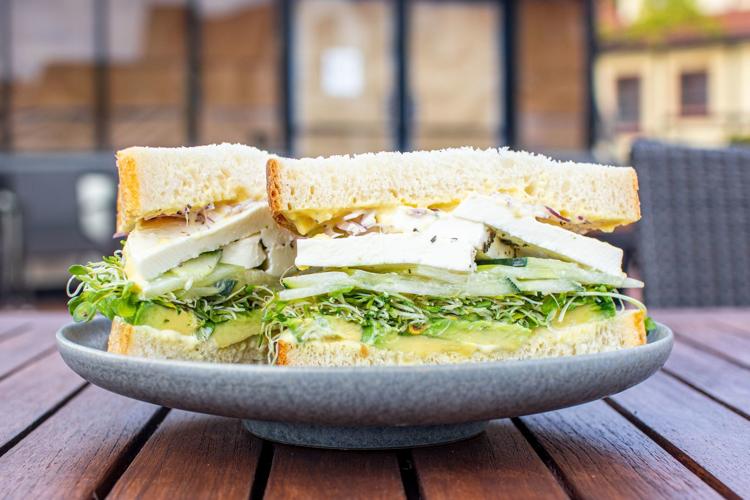 Here To Go - Industrial Eats Buellton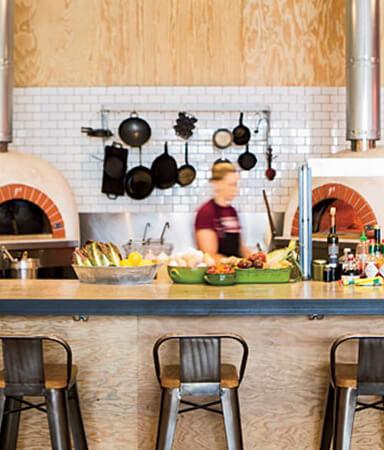 Cailloux Cheese Shop
Plenty on Bell - Los Alamos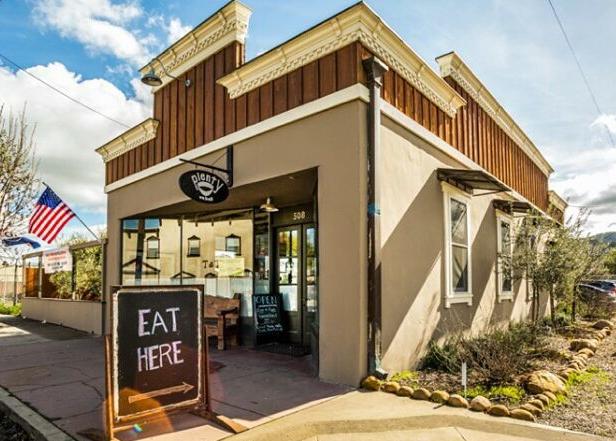 First & Oak Solvang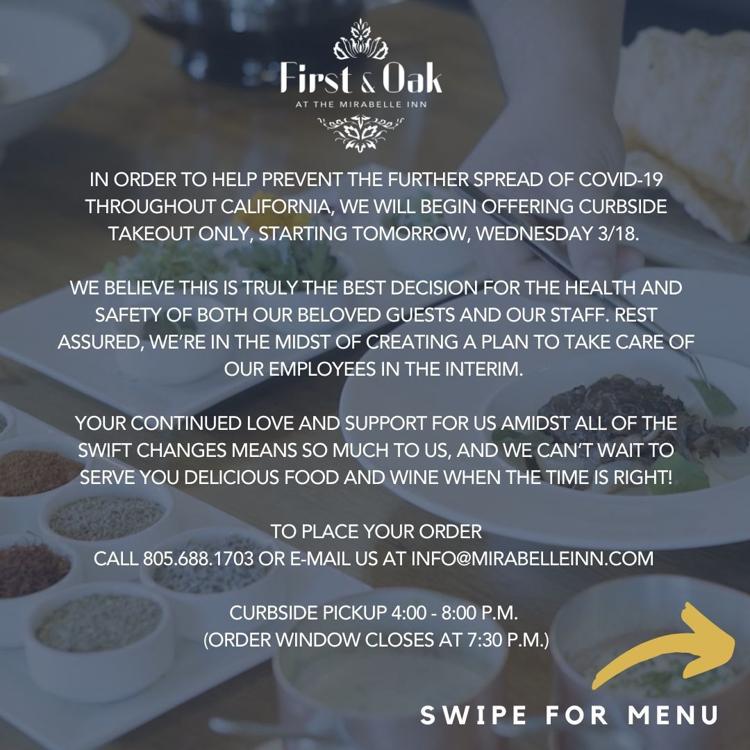 Good Seed Coffee Roasting & Bakery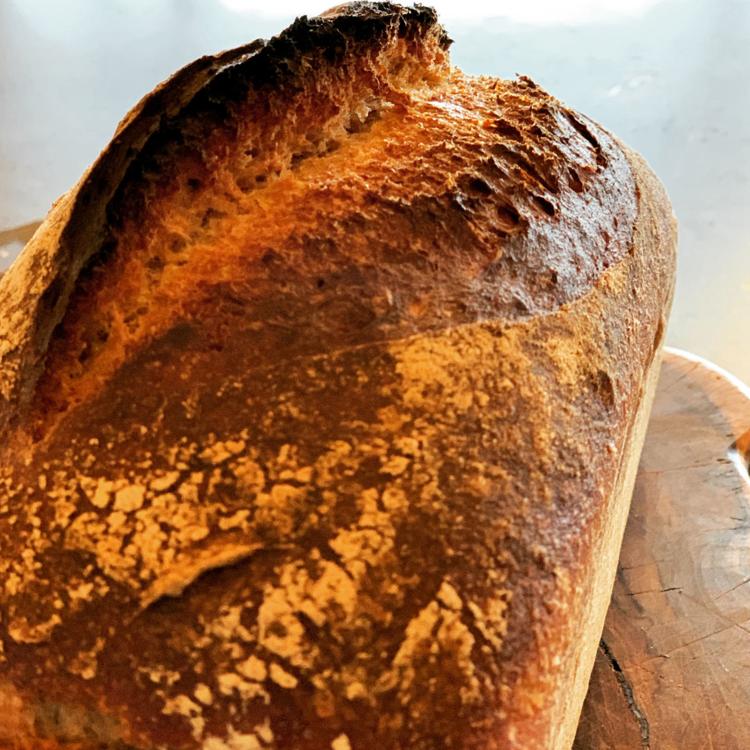 Bob's Well Bread - #KeepCalmandCarryOut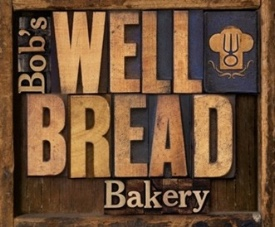 The Hitching Post 2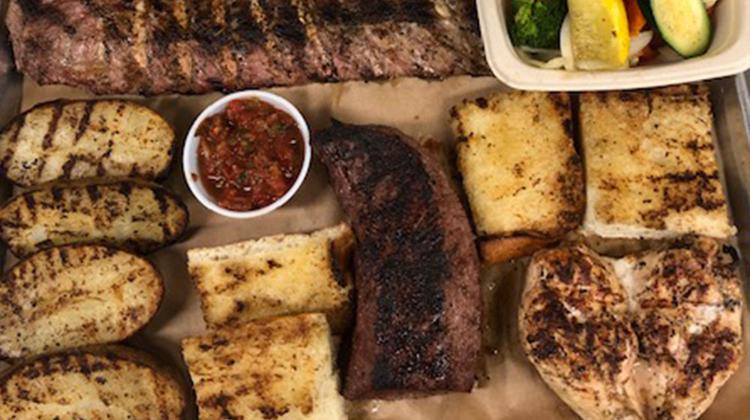 S.Y. Kitchen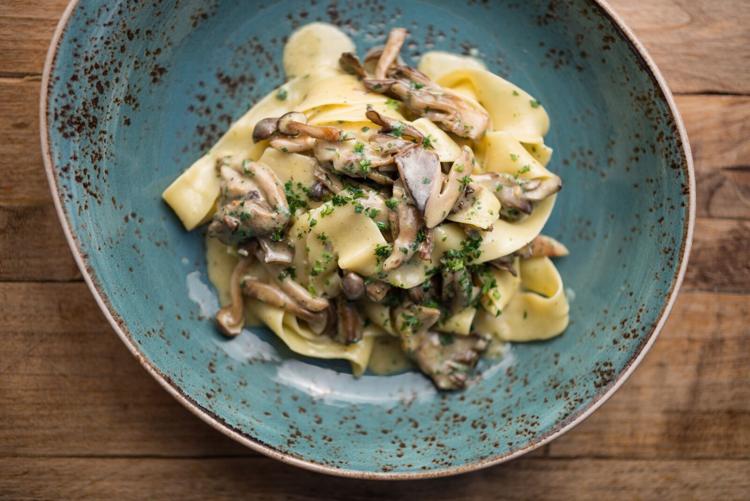 Bettina Pizzeria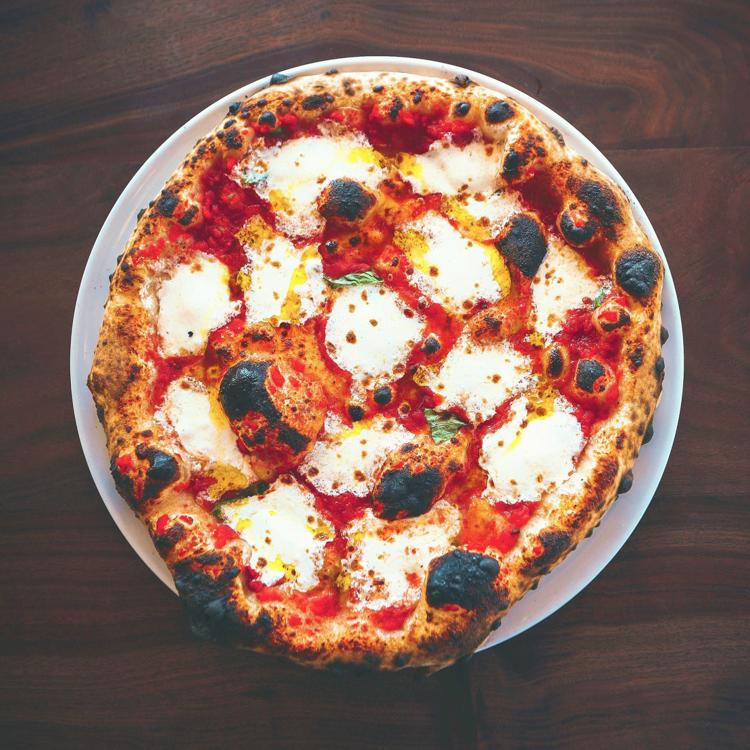 San Luis Obispo County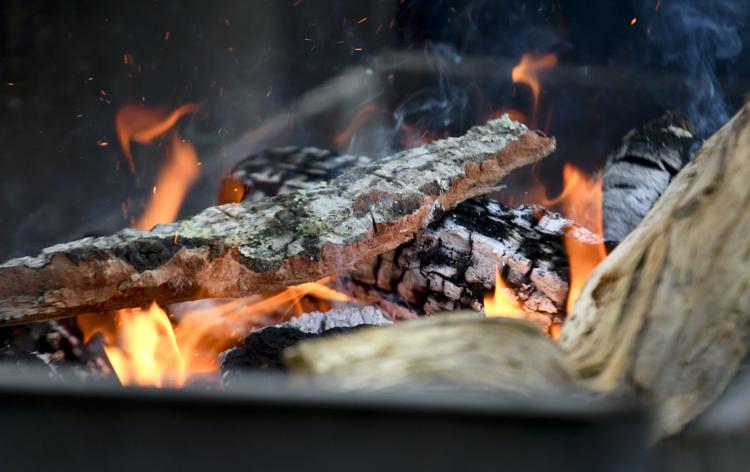 Willow Market Nipomo

Wingstop - SLO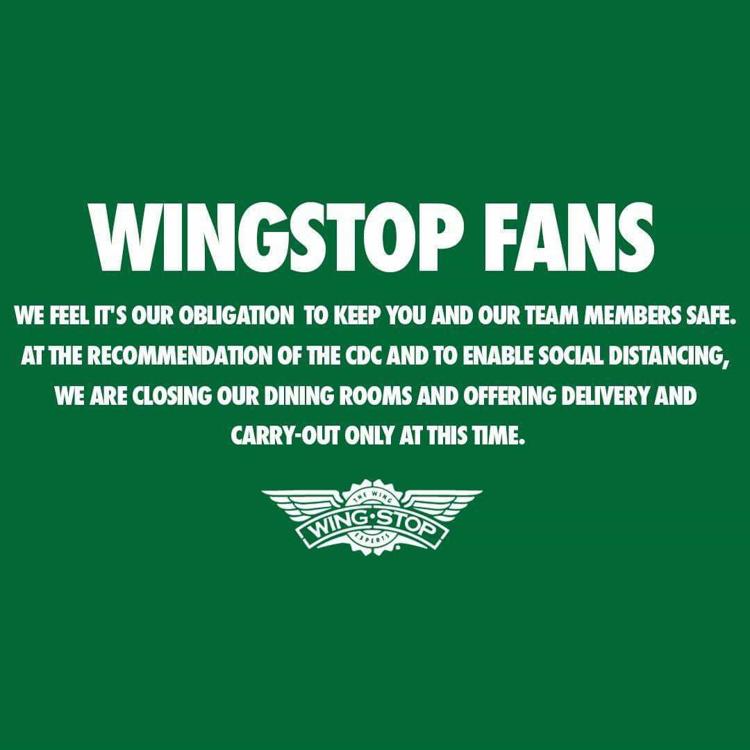 Pizza Republic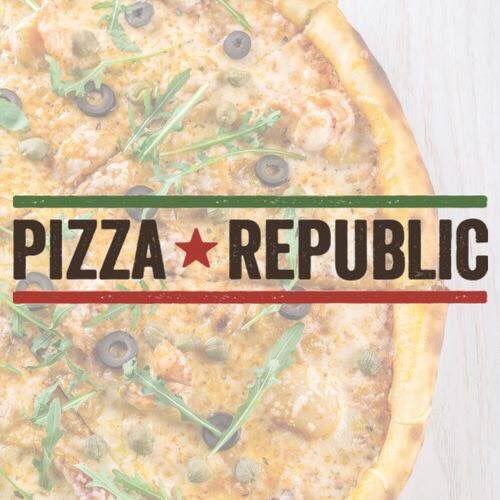 Palo Mesa Pizza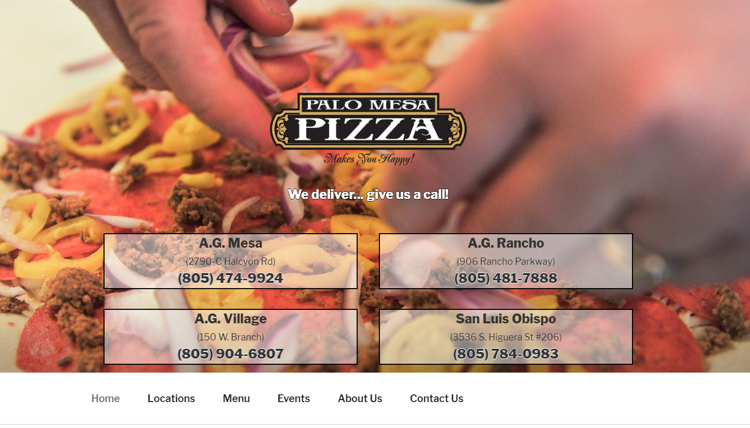 Las Cazuelas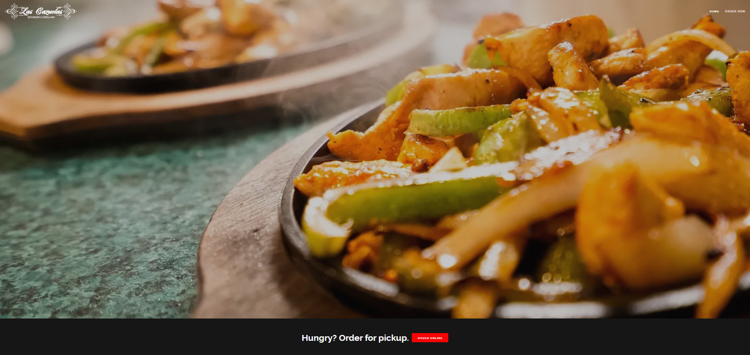 Taqueria y Panadería Lavilla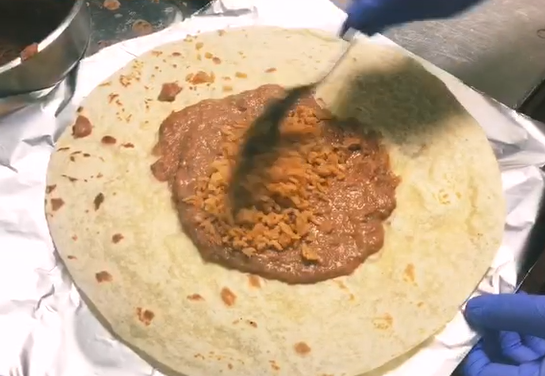 Rancho Olivos