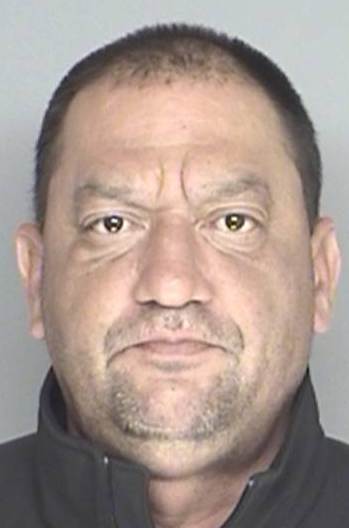 A Santa Ynez man was arrested on suspicion of assault with a deadly weapon Wednesday night after allegedly attacking a friend's elderly landlord with an expandable baton, according to the Santa Barbara County Sheriff's Department.
Dinu Antofie, 45, was taken into custody without incident at a Santa Ynez restaurant late in the evening Wednesday and booked at County Jail on suspicion of assault with a deadly weapon, victim intimidation and elder abuse. Bail was set at $100,000.
Sheriff's deputies were called to a home in the 2700 block of Corral de Quati in Los Olivos Tuesday night for reports of a 72-year-old man who had been struck in the leg several times with an expandable baton.
Antofie allegedly attacked the elderly man, who is the landlord of the residence on Corral de Quati, after the men got into a verbal disagreement about the Santa Ynez man smoking inside the house. He was reportedly visiting a friend who lived at the home.
According to the Sheriff's Department, Antofie left the residence after the verbal exchange and allegedly returned some time later armed with an expandable baton. He allegedly pushed and struck the elderly victim before shoving him to the ground.
Authorities said Antofie then used the baton to strike the victim at least twice in the leg, leaving welts and marks on the man's body. Before leaving the scene, Antofie allegedly also threatened to harm the man if he reported the attack.
Get local news delivered to your inbox!
Subscribe to our Daily Headlines newsletter.