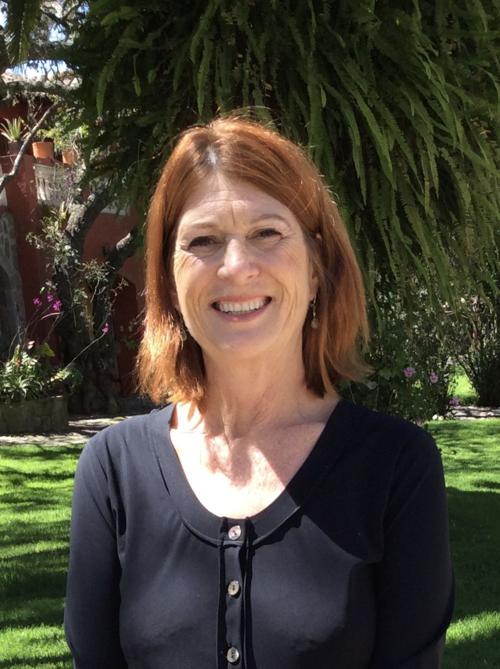 Mayor Holly Sierra looks to be tapped to serve a third and final two-year term as Buellton's mayor. In early results, she led the race with 1,193 votes, or 60.37% over challengers Ed Andrisek at 583 votes, or 29.50%, and Isaac Oltmans at 190 votes, or 9.62%.
"Fingers crossed, toes crossed," Sierra said Tuesday evening as the first wave of results including mail-in ballots and one of two precincts came in.
"I would be so excited to serve again. I've got two very qualified opponents and I'm hoping that I edge them out and I have two more years before my term expires," Sierra said.
Sierra was first elected to the council in 2008 and appointed mayor in 2010 before the city had an elected mayor. Under her watch, that position became an elected seat with a three-term limit. If she wins the 2020 election, this would be her third and therefore final term.
"This is it for me. We've got districting coming up. We have a lot of things going on in Buellton. I would be so excited to be able to be a part of it," Sierra said.
Sitting Councilman John Sanchez at 983 votes, or 32.4%, and Elysia Lewis at 890 votes, or 29.01%, led the early results for two available council seats with incumbent Art Mercado at 780 votes, or 25.42%, and Joseph Carter at 409 votes, or 13.33%, trailing.
Council member David King's term does not expire until 2022.
Early election results showed Charlie Uhrig gaining steam over Karen Waite in the race for Solvang mayor, with Mark Infanti, Claudia Orona and Justin Rodriguez leading in the race for two open council seats.
Andrisek, also a sitting council member, would remain to fulfill his term should he not unseat Sierra.
This was Lewis's second run for a council seat. Her campaign called for building community relations between the city and its resident as well as building a stronger sense of community throughout Buellton. She campaigned on metering growth while providing workforce housing, developing pedestrian-friendly routes, specifically for seniors and children, throughout the city, and leveraging partnerships with schools, the recreation department, senior center, neighboring cities and Santa Barbara County.
She would also like to see the city "form committees that engage people of all walks of life in our community."
Sanchez, who has lived in Buellton since 1980 and worked for the city from 1982 to 2018, wanted to keep his finger on the pulse of the city. He also serves on the Buellton Arts and Culture Committee and Library Committee.
He would like to remain on the council to "keep the ball rolling" on several key projects, including a $24 million Avenue of Flags project, working with Caltrans on traffic issues, supporting the business community as downtown is improved, and maintaining Santa Ynez Valley as a tourist destination.
Election 2020: Results stories, photos and profiles from local races
We will be updating our results page throughout Election Night and until the votes are made official. Go through this collection of our stories covering the local city council, mayoral and school board races.
Get local news delivered to your inbox!
Subscribe to our Daily Headlines newsletter.