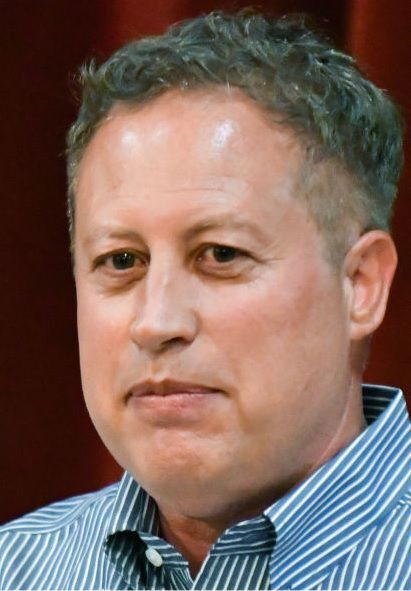 Solvang voters resoundingly forced Councilman Chris Djernaes off the dais Tuesday with early unofficial results showing 87% supporting his recall. Jim Thomas had 70% of the vote to fill the remaining two years of Djernaes's term.
"I was the victim of a year-long smear, slander and libel campaign," Djernaes said when contacted late Tuesday night. "I felt like a one-man show. I didn't have the resources to compete. They did all kinds of criminal things, and I couldn't stop them. It was just a tidal wave. I couldn't stop them."
Thomas was not available for comment.
With mail-in ballots and one of three city precincts reporting, the recall had 2,211 votes of support to 327 votes opposed. Thomas led the field of potential replacements with 1,709 votes and Jamie Baker trailing with 720 votes, or 29%.
"Voters in general are so naive about what's happening because they don't have real interest in following the stuff," Djernaes said. "They're now going to become victims of the choice they've made without all the facts [rather than] if they had all the truth and all the facts at their disposal."
Djernaes handily won his seat in 2018 and fulfilled campaign promises, including bringing to task city administrators and contractors.
While sitting on the council, Djernaes was an outspoken advocate for restructuring city administration, which resulted in the replacement of the city manager and city attorney.
During his tenure, the council also dissolved long-standing contracts with the Solvang Conference and Visitors Bureau and restructured its relationship with the Solvang Chamber of Commerce.
The recall was instigated by citizens who, among other things, claimed Djernaes disregarded the Ralph M. Brown Act — the state law requiring governments to do the public's business in public — and violated the council's code of ethics, as well as ignored the will of the voters.
The petition cited Djernaes's support for developing the 7.1-acre old lumberyard parcel as well as repeated incidents lacking common courtesy, perceived acts of mockery and disdain of citizens, defamation, bullying and harassment.
Election 2020: Results stories, photos and profiles from local races
We will be updating our results page throughout Election Night and until the votes are made official. Go through this collection of our stories covering the local city council, mayoral and school board races.
Get local news delivered to your inbox!
Subscribe to our Daily Headlines newsletter.