In 1968, Roger Welt was an Army combat correspondent during what would be the height of the U.S. military's involvement in the Vietnam War with more than half a million troops in the country.
Welt's job was to document warfare under the auspices of the U.S. Army. It sounds an awful lot like Matthew Modine's character in the movie Full Metal Jacket, but Welt said he always felt like the disillusioned college dropout that was Charlie Sheen's character in Platoon.
At the age of 73 and living the life of a retired community college administrator in Orcutt, Welt reflects on his purpose in an unpopular war that sparked a period of significant social change in America.
Welt was in college studying for what he called medical school "fantasy," but received horrible grades and was also deficient in credits. So Welt joined the Army out of Modesto. It wasn't really a choice. Welt was drafted.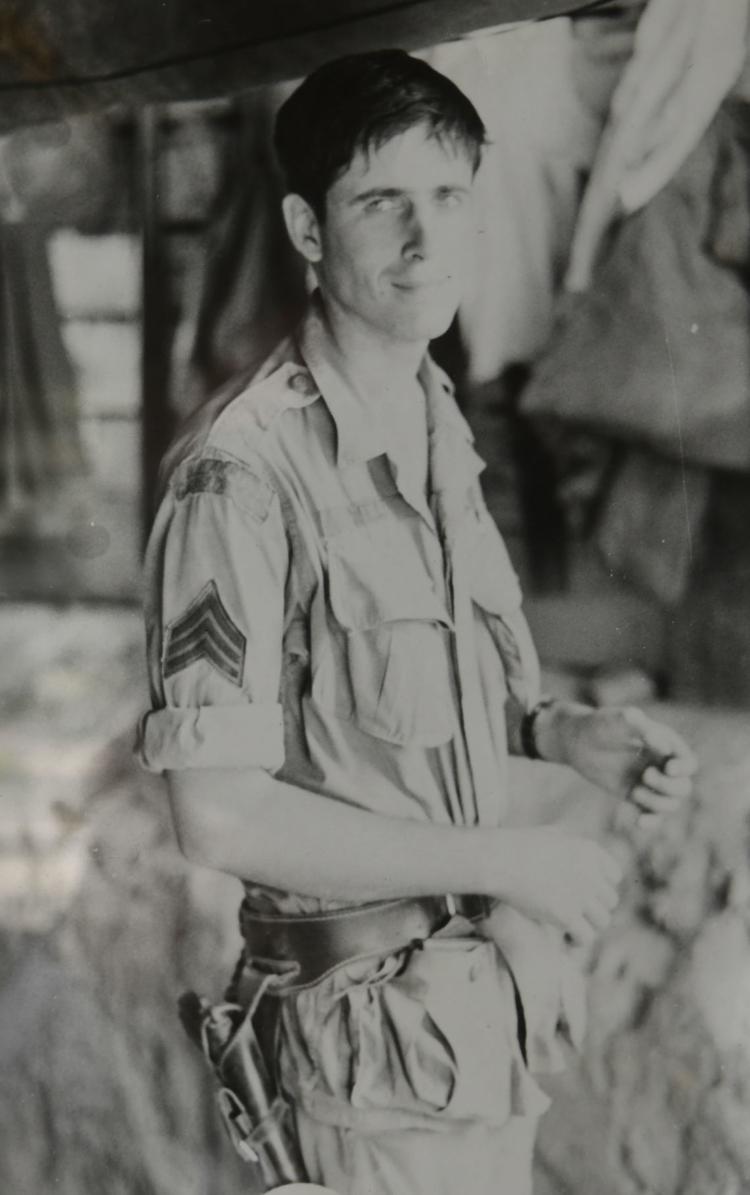 "Before the service," Welt said, "I really wasn't focused. But the Army changed that. I wasn't making the cut so they said come on son, we need you."
Welt reported to boot camp at Fort Lewis, Washington in 1967, after which he attended advanced infantry training. He spent four months in Washington before going to Fort Wolters, Texas where he learned to fly helicopters, but it wasn't for him.
Welt took his chances as an infantryman in Vietnam. There was only one place for those troops and it was in a combat zone.
He was sent to Tan Son Nhut Air Base near Saigon in October 1968 to be temporarily assigned to the 90th Replacement Battalion for a couple of days before getting orders to a mechanized unit with the 25th Infantry Division, 4th Battalion, 23rd Infantry Regiment. He was deployed to a fire support base approximately 60 miles northwest of Saigon to an area along the Cambodian border just south of the Nui Ba Den Mountain.
As a side note, Oliver Stone, who wrote and directed Platoon, served in the same outfit as Welt, but with a different unit in a different part of the country.
Welt's new job was to act as a blocking force for North Vietnamese troops filtering down along the Ho Chi Minh Trail. The war was getting real, but Welt was just a draftee looking forward to becoming a civilian again.
"I think being away from home, family, peers, being in a foreign country was the toughest," Welt said. "And certainly being involved in war. That was a very difficult situation."
Three to four weeks passed and Welt was taking a break while on patrol in the jungle when a young captain from a different unit approached him. The officer asked if Welt knew how to use a camera and handed Welt a brand new Minolta SRT 101 in a box. About a week prior, Welt met the battalion combat correspondent who passed Welt's info along.
Welt immediately became his replacement and found himself in a position with a tremendous amount of independence. Many assignments involved courting civilian journalists or giving publicity to officers in the field before they rotated out and made rank. He typed and filed stories, and developed his own film. Much of his work was published in the Tropic Lightning News, Stars and Stripes and he wrote soldier profiles for their hometown newspapers. Welt even had one of his photographs published on the front page of the Los Angeles Times in the spring of 1969.
Like Pvt. Joker, who personified the contradiction between killing and peace in Stanley Kubrick's movie, Welt faced a dilemma of his own.
He often wondered whether he should shoot the enemy with a camera or with a gun.
"That was a question I asked myself every day," Welt said. "And I had to make that decision. I had weapons and most of the time I opted out and took photos."
And he packed some extreme firepower, too. He was equipped with a CAR-15 (or a shorter version of the AR-15), a gun often carried by special operations forces at the time; an M1911 pistol that shot a powerful .45-caliber round; and was also an M60 gunner.
On March 9, 1969 Welt experienced a 24-hour firefight between American and Vietnamese communist forces. It was about 6:30 a.m. when Welt and his unit were patrolling the jungle. They walked right into a bunker complex and automatic weapons opened up on them. A moment before, Welt knelt down in a small bomb crater to take a drink of water. Machine gun fire buzzed right over his head.
They were pinned down but managed to shift to another location, Welt recalled. Then they were ambushed and had incoming small arms fire coming at them for the rest of the night. Of the seven guys he was with, Welt was the only one who wasn't shot.
"It was kind of like a Hollywood kind of a thing," Welt said. "There was crap flying all over, the smell of gunpowder mixed in with the heat. Guys are yelling. It was pretty intense."
Welt managed to stay alive during his tour in Vietnam and he attributes that to paying attention during training. He left the war in 1969 in one piece and decorated with three Bronze Stars, an Army Commendation Medal and the Combat Infantryman Badge. Welt hardly talked about his experience. Decades later he made an appearance in Ken Burns' documentary of the Vietnam War.
Welt turned down an offer by United Press International to continue covering the war. He tried journalism in college at Idaho State University but found it boring. He graduated with a degree in parks and recreation management and became a national park ranger at Yellowstone National Park, which gave him the opportunity to reflect on the war.
His travels continued for several more years, first in Santa Maria to work for the YMCA, then off to Micronesia after getting his masters in counseling from Cal Poly. He met his wife Catherine, who was in the Peace Corps, on the island of Pohnpei. They had two daughters, Chelsea and Brittainy.
Welt was at Lake Tahoe Community College for 13 years, then moved to Saipan, and then back to Santa Maria where he retired as the vice president of student services at Allan Hancock College in 2009.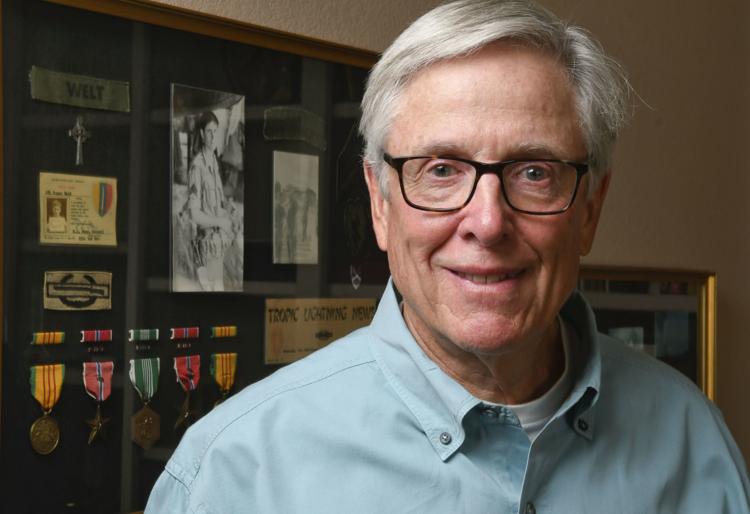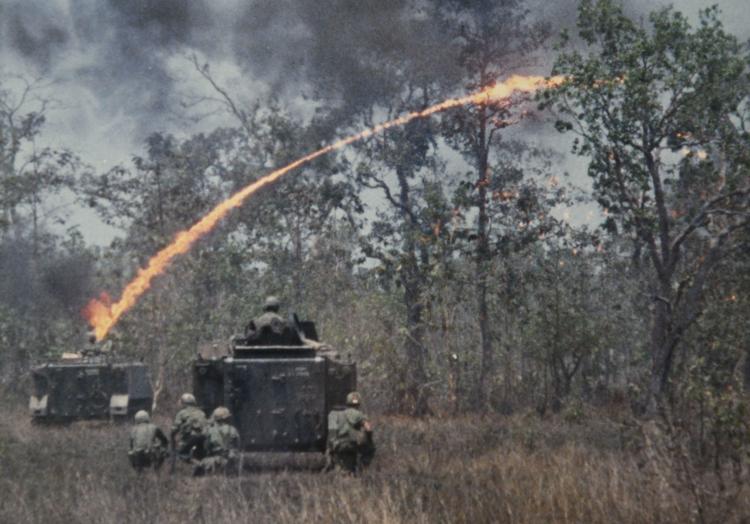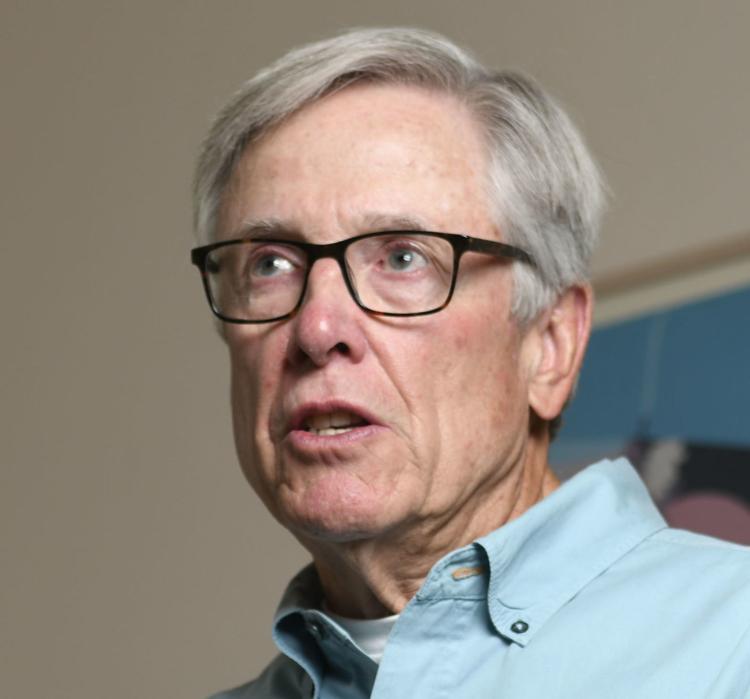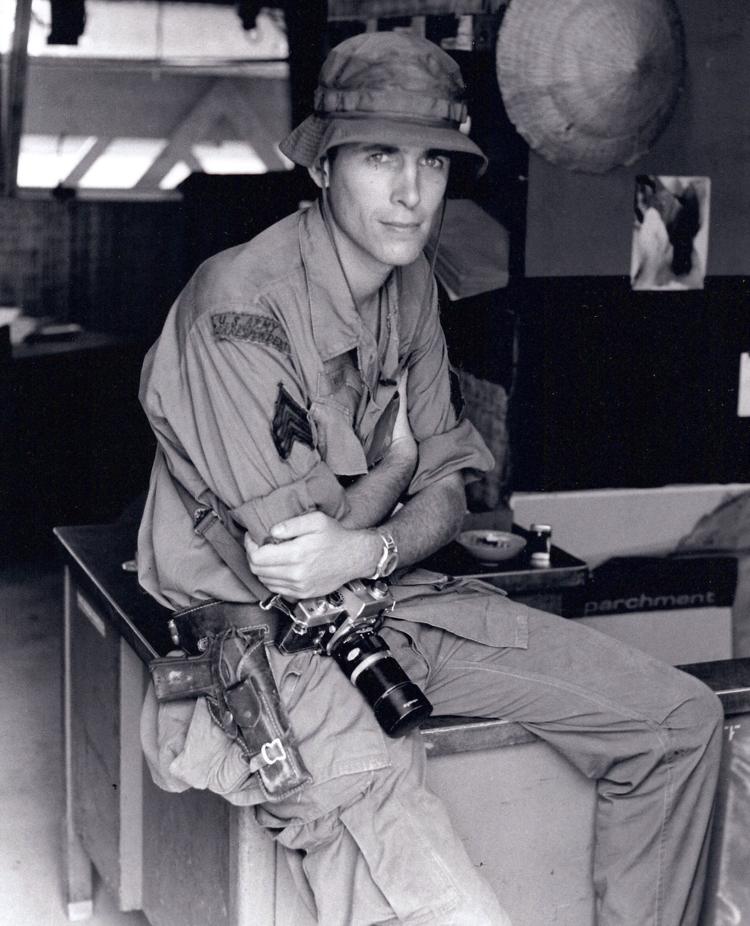 'Stories of Honor' is a series spotlighting veterans on the Central Coast, their lives, and their contributions to our country. Take a look th…