1. Santa Maria, Orcutt schools weigh options for fall classes with guidance from state After navigating months of distance learning due to COVID-19, local public school districts will look to the state as officials consider options for the 2020-21 school year that include continued distance learning, resuming in-person classes or a blend of the two.
2. County's small wineries hit hard by closure of tasting rooms to halt spread of COVID-19 Already reeling from a wine glut and a softening of consumer demand, wine grape growers were hit with another economic punch by COVID-19 as the effort to slow its spread shut down restaurants, bars and tasting rooms.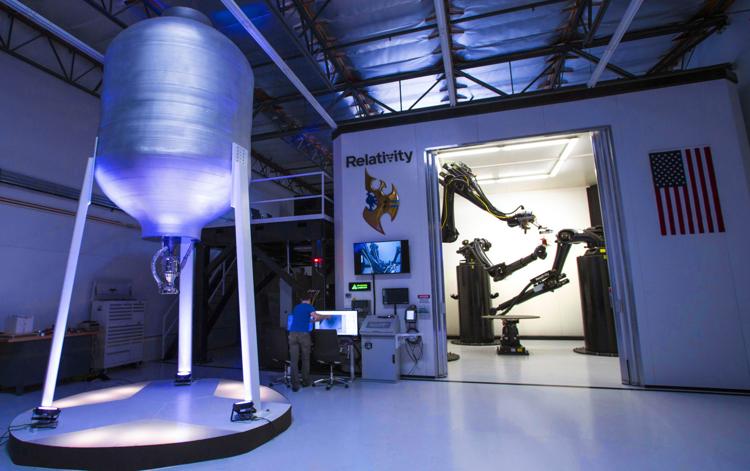 3. 'Reinventing aerospace': Startup looks to launch its 3D printed rockets out of Vandenberg Air Force Base A startup company that is looking to become the first to launch rockets made completely from parts produced with a 3D printer may soon blast its unique vehicles into space from the Lompoc Valley.
4. Santa Ynez Valley student launches fundraiser for cultural education, exceeds $3K goal - After longing for crayons that represented all skin colors so children could more accurately draw themselves, local elementary student Madison Wilson discovered that in July, Crayola would be debuting "skin tone" shades —Deepest Almond, Medium Golden, and Light Rose — called Colors of the World.
5. Baseball: Former St. Joseph ace Isaac Baez on road to recovery after Tommy John surgery Friday, for the first time since undergoing Tommy John Surgery Oct. 30, Hancock College right-handed pitcher Isaac Baez did some serious throwing."I threw for 10-15 minutes at Hancock," said Baez. "It went great, totally good." He actually threw farther than the distance from the pitcher's mound to home plate.
6. Governor Newsom orders bars in 7 counties to close - Gov. Gavin Newsom on Sunday ordered bars that have opened in seven California counties, including Los Angeles, to immediately close and urged bars in eight other counties to do the same, saying the coronavirus was rapidly spreading in those parts of the state and that bar settings create a higher risk of transmission.
7. Senior Spotlight: Orcutt Academy's Josiah DuBruno hopes to make track team at Cal Poly - Because of the COVID-19 pandemic, Orcutt Academy senior Josiah DeBruno had a (very) abbreviated 2020 senior track season. He is hoping to resume his track career at the NCAA Division l level at Cal Poly.
8. Democrats want John Wayne's name, statue taken off airport - In the latest move to change place names in light of U.S. racial history, leaders of Orange County's Democratic Party are pushing to drop film legend John Wayne's name, statue and other likenesses from the county's airport because of his racist and bigoted comments.
9. Your Weekly Weather Report - The pattern of night and morning marine low clouds with areas of fog and drizzle in the coastal regions that started last week will continue through most of this week; however, clearing and warmer temperatures are expected for the Fourth of July weekend.
10. Beyoncé's message, epic performances stand out at BET Awards - Beyoncé used her platform Sunday while accepting the BET humanitarian award to relay a direct appeal to viewers: Go vote.
Your daily look at late-breaking news, upcoming events and the stories that will be talked about today:
1. NIGHTMARE CORONAVIRUS SCENARIO BECOMING A REALITY The pandemic is beginning to overwhelm poor and war-torn countries ill-equipped to contain the virus as it sweeps through their populations.
2. CHINA TAKING DRACONIAN MEASURES TO CURB UIGHUR MUSLIM POPULATION The government is forcing IUDs, abortions and sterilizations and punishing parents who violate family planning measures, the AP has learned.
3. MILITANTS ATTACK STOCK EXCHANGE IN PAKISTAN At least two security guards and a policeman were killed before all 4 gunman were killed by special forces in Karachi.
4. HOW IMAGES OF POLICE BRUTALITY AFFECT BLACK PEOPLE Psychologists call it racial trauma — the distress experienced because of the accumulation of racial discrimination, racial violence or institutional racism.
5. MISSISSIPPI TO UPDATE ITS STATE FLAG Spectators cheered after legislators passed a bill that will retire the last state flag in the U.S. that includes the Confederate battle emblem
Copyright 2020 The Associated Press. All rights reserved. This material may not be published, broadcast, rewritten or redistributed without permission.
Get local news delivered to your inbox!
Subscribe to our Daily Headlines newsletter.