Vandenberg Air Force Base is among the U.S. military installations most at risk for water scarcity, according to a new federal government report.
Of the 102 military bases identified as at risk for water scarcity in the Government Accountability Office report published on Nov. 27, Vandenberg was the only one that was identified in all six climate-related assessments that sought to identify such installations. 
Water scarcity occurs when the demand for water in a given area approaches or exceeds available supplies, according to the report. 
Vandenberg is one of two U.S. military bases that house ground-based interceptor missiles to counter ballistic missile threats. Additionally, Vandenberg itself regularly conducts ballistic missile tests and launches rockets used for military and research purposes. 
The assessments included three by the Office of the Secretary of Defense (OSD) and one each from the Navy, Army and Air Force that were conducted between April 2017 and January 2019.
The assessments follow multiple government reports, including the Fourth National Climate Assessment conducted by the U.S. Global Change Research Program in 2018, warning of the impacts of increased warming temperatures and declining precipitation on critical military installations.
The Climate Assessment, according to the GAO report, noted two things. Droughts occurring from deficits in precipitation, soil moisture and snow runoff will likely occur more frequently and when rain comes, it will occur in high-intensity events that will happen more frequently.
The assessment noted that the supplies of water "are already stressed by increasing consumption, and continued warming will add to this stress, adversely affecting the availability of water in parts of the United States and increasing the risk of water scarcity."
The installations were identified via the three OSD assessments of energy needs, current and future vulnerabilities to five climate-related events (such as wildfires, drought, etc.) and a self-reporting survey that sought negative side effects of extreme weather events experienced in the last 30 years.
The OSD also used the U.S. Drought Monitor map to help identify which military installations are vulnerable to water scarcity.
The Air Force assessment identified the installations whose missions may be affected. In addition to housing interceptor missiles, National Reconnaissance Office satellites are launched from Vandenberg via Delta IV and Atlas V rockets. 
In a ceremony on Tuesday at Vandenberg Air Force Base, the US Air Force  formally established of the Combined Force Space Component Command.
For each rocket launch, according to the report, Vandenberg uses between 60,000 and 100,000 gallons of water necessary for noise and vibration suppression, heat reduction and fire suppression.
"With an anticipated increase in launches in the future," the report noted, "[officials] expect the demand for water to increase as well."
Officials at Vandenberg have reviewed the report but said Thursday they aren't concerned. 
"We have reviewed the GAO report and the results are common for our climate and region," said Lt. Col Jason Aftanas of the 30th Civil Engineering Squadron. "At this time, we have no concerns with our water levels and can satisfy all mission requirements."
Most of Vandenberg's water is purchased from the Central Coast Water Authority in Buellton, which gets its water from the State Water Project, while only a small portion of water used by the base comes from four groundwater wells. The sources produce at least 13 million gallons per day for the base. 
Two other Air Force bases that appeared in all OSD assessments include Kirtland AFB in New Mexico and McConnell AFB in Kansas.
Other military bases in California that were identified in the GAO report include Naval Weapons Station in Seal Beach, Naval Base Coronado in San Diego and the Army's Fort Irwin National Training Center in the Mojave Desert. 
According to the report, it's the assistant secretary of the Air Force for installations, environment and energy who is responsible for the procedures that manage the Air Force's water consumption.
The responsibility for water management at military installations is delegated to the Office of the Assistant Secretary of Defense for Environment, which is responsible for water resources management in general, and the Office of the Deputy Assistant Secretary of Defense for Energy, which is responsible for overseeing planning for water at the installation level, according to the report.
031919 VAFB horse patrol 02.jpg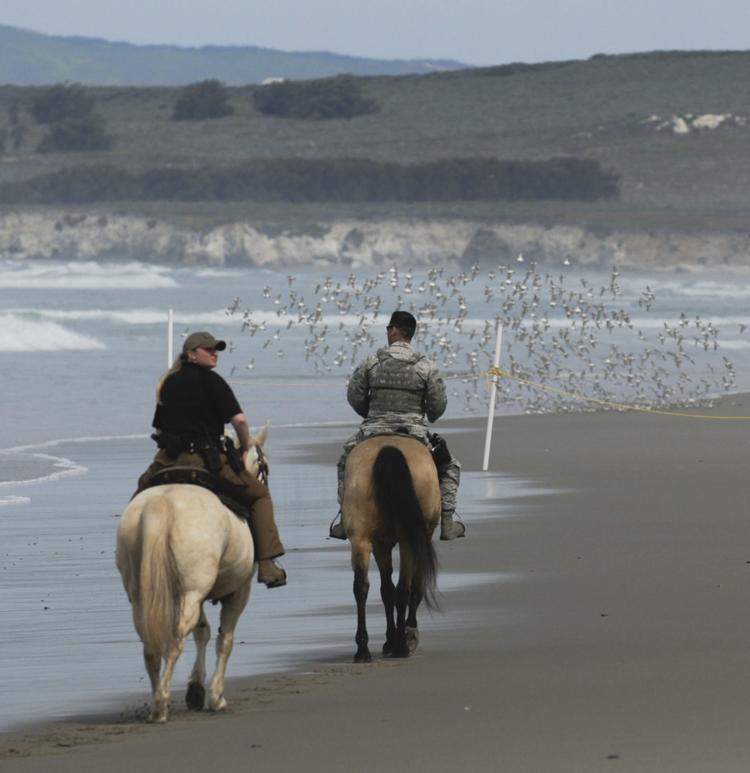 031919 VAFB horse patrol 01.jpg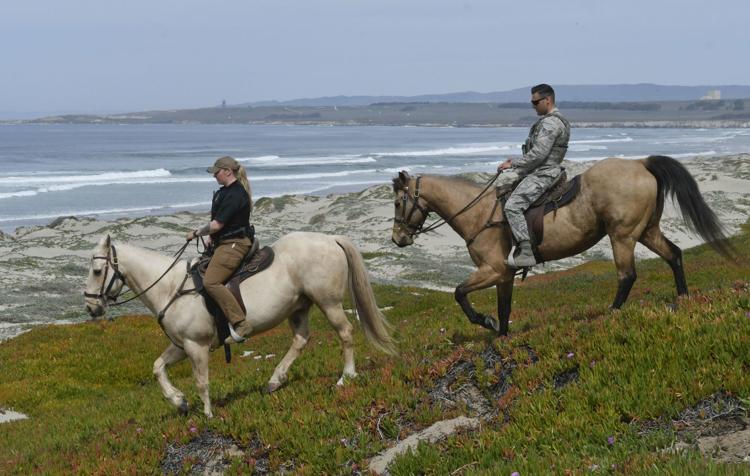 031919 VAFB horse patrol 03.jpg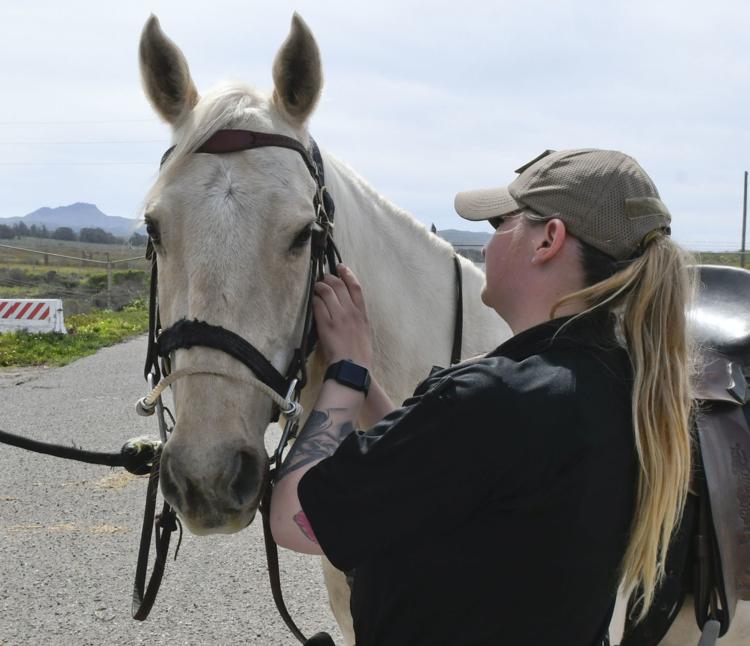 031919 VAFB horse patrol 04.jpg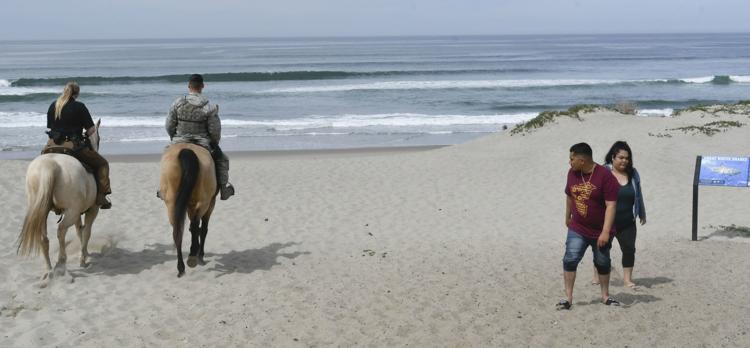 031919 VAFB horse patrol 05.jpg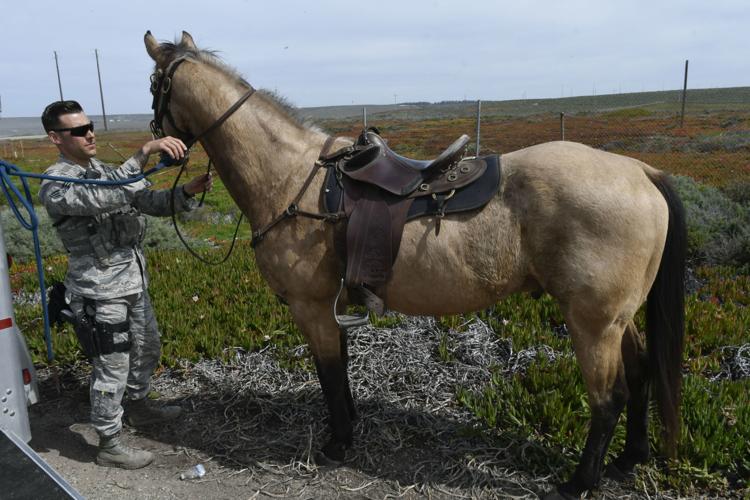 031919 VAFB horse patrol 06.jpg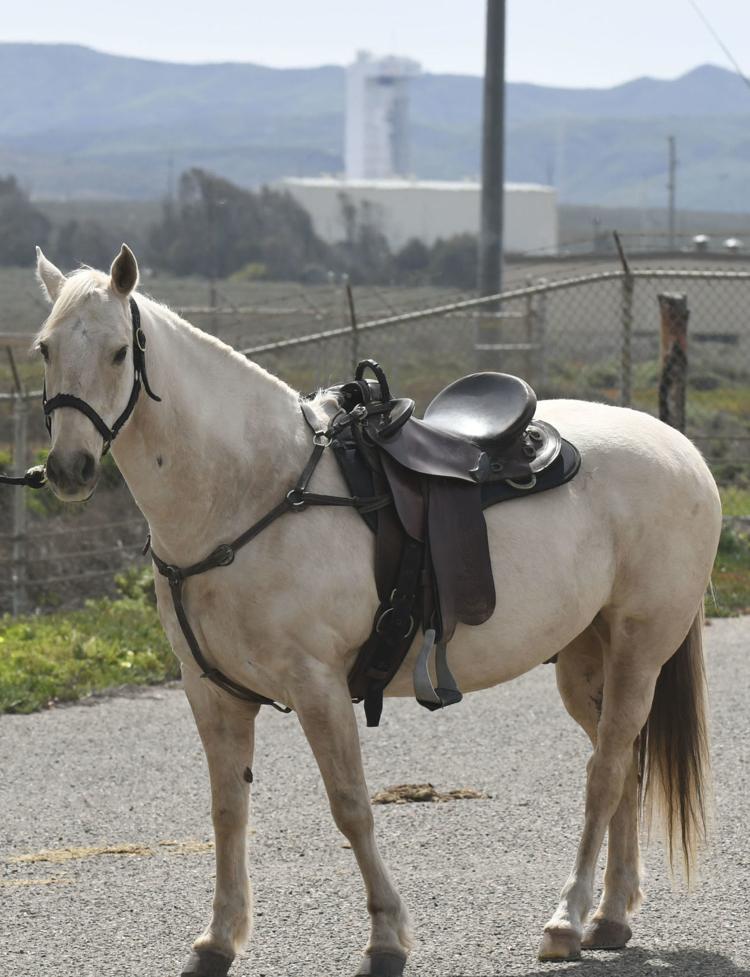 031919 VAFB horse patrol 07.jpg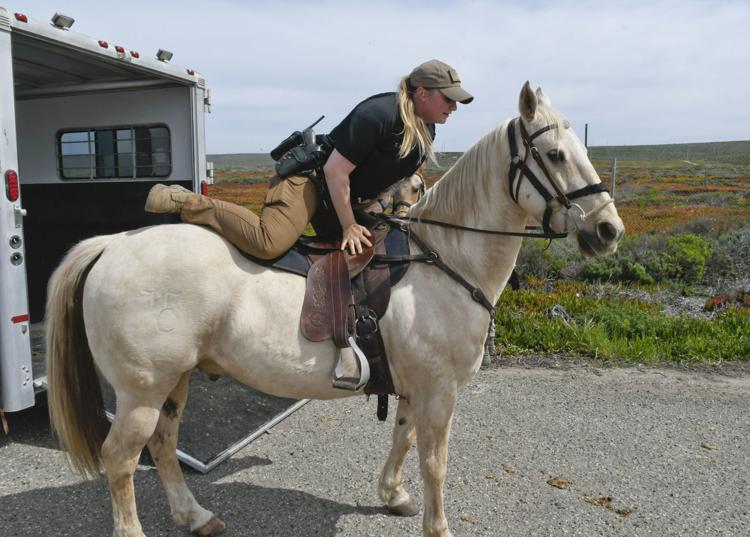 031919 VAFB horse patrol 08.jpg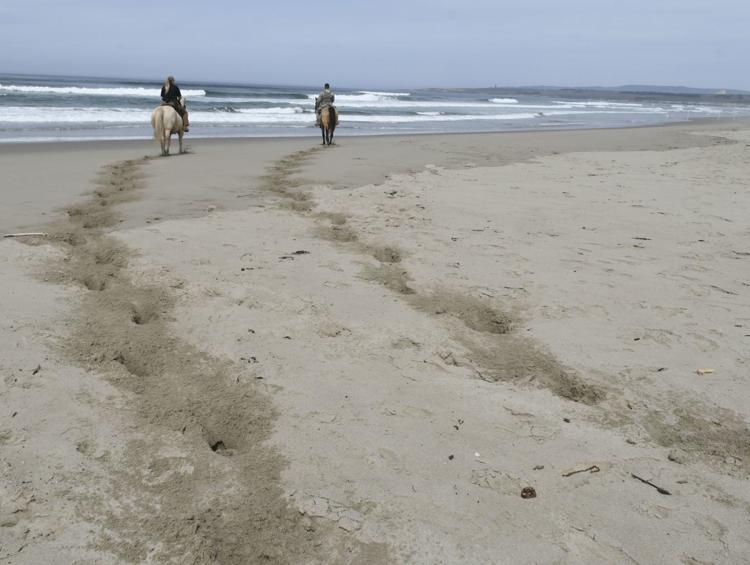 031919 VAFB horse patrol 09.jpg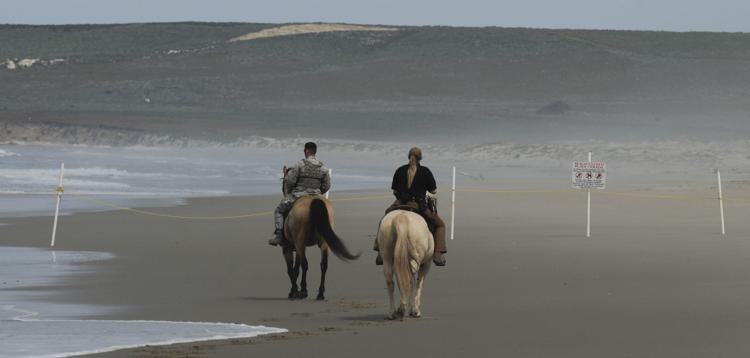 031919 VAFB horse patrol 10.jpg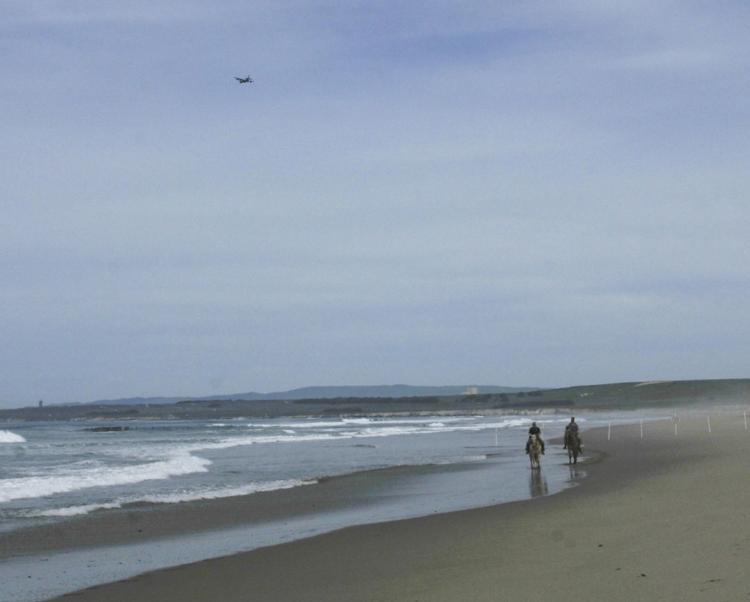 031919 VAFB horse patrol 11.jpg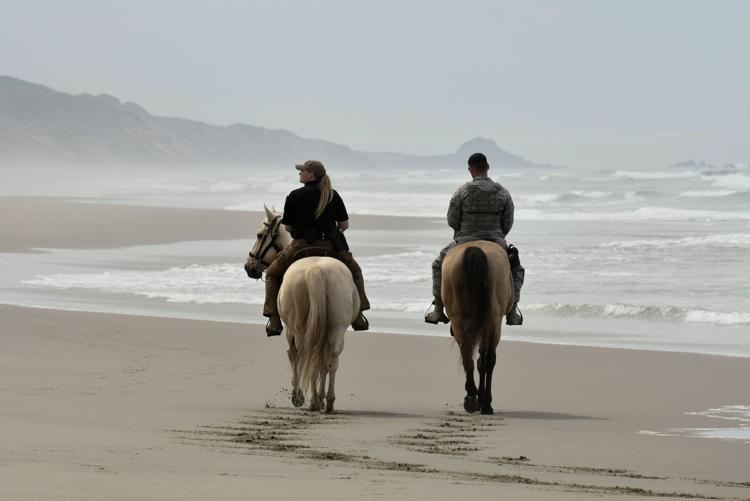 031919 VAFB horse patrol 12.jpg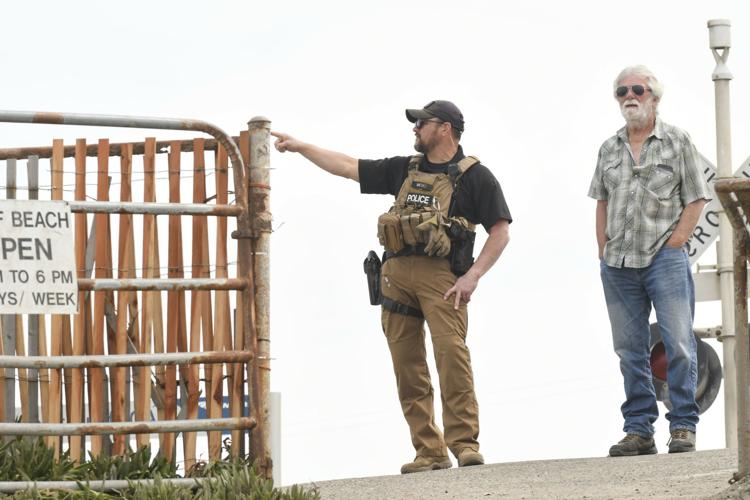 Get local news delivered to your inbox!
Subscribe to our Daily Headlines newsletter.