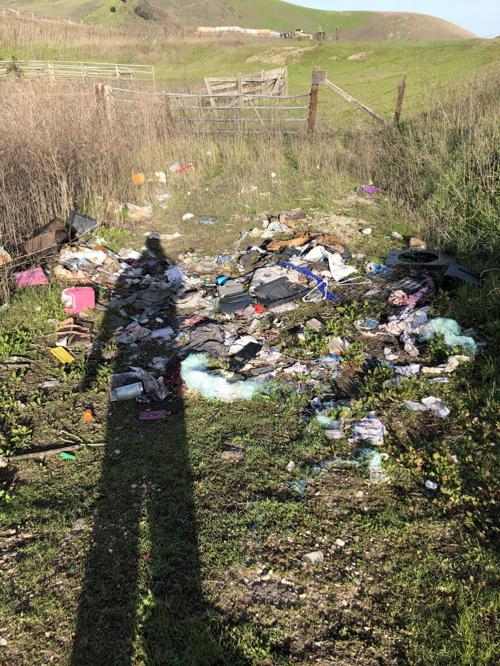 Valley Clean Team organizer Bill Connell reports on the group's recent clean-up efforts Saturday, Jan. 26:
"We almost had it all. Like Bogie and Bacall! We bit off way more than we could chew -- even with 12 volunteers. But then, out of the blue, came Mr. and Mrs. B., local residents of Santa Rosa Road.
"Our crew cleared 95 pounds of litter from Mosby Winery to Peake Ranch Winery; Ken and Dawn spent 90 minutes and cleared eight huge, heavy bags of trash from that dump site next to Route 1; and the Roberts Family (two youngsters) found a normal load of trash and a wooden bed. They even took it to the landfill.
"Soon back we shall go to finish Santa Rosa Road from Sanford to Route 1. Anyone up (any Scouts?) for a special clean-up on Drum Canyon Road linking 246 with Los Alamos? Needs help. Beer Bottle Bonanza there."
The public is invited to join any and all Saturdays. Visit SYVNew.com community calendar for dates and times. Clean-up supplies provided. Just show up. For more information, contact team organizer Bill Connell at wconnell@connellandersen.com
Lisa André covers Valley Life for Santa Ynez Valley News. Follow her on Twitter @LAndreSYVNews.