The Pioneer Valley Panthers completed a remarkable comeback last Tuesday night, defeating the Santa Ynez Pirates 3-2 in a non-league girls volleyball match at PVHS.
Despite dropping the first two sets, Pioneer Valley junior Rachel Ramos launched a kill shot in the fifth set to give the Panthers a come-from-behind 25-27, 16-25, 25-19, 25-20, 15-7 victory.
"That shot, it was amazing," said Ramos. "To know that you can come back from being down so far is awesome. We really had to push ourselves and we did it."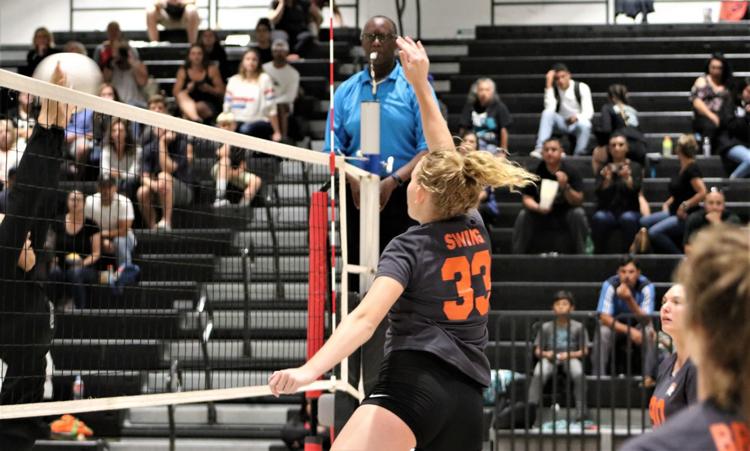 Led by the Panthers' Amaya Yebra's nine aces, Santa Ynez had few answers for the strong serving of Pioneer Valley.
Yebra also contributed 10 kills for the 3-5 Panthers. Jennifer Basulto added nine kills.
Rylynn Ibarra led Santa Ynez with nine kills. Natalie Robles had 12 assists. Michaela Baker had two blocks and Lauren Bradley came through with 40 digs.
Despite an early run that saw the Pirates go out to a 12-3 first set lead, the Panthers hung in there, battling back with a 6-0 run to get them back in the set.
At 25-all, Santa Ynez's Bradley blasted a kill shot and when Lauren Swing blocked a Pioneer Valley kill attempt, the Pirates closed out the first set.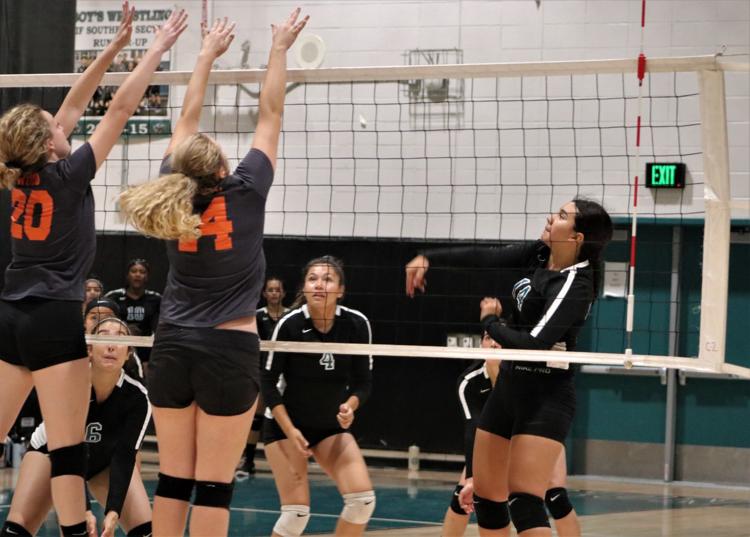 In the second set, the Pirates sailed out to leads of 7-1 and 11-3.
But behind the strong serving of the Panthers' Yebra, in a run that included four straight aces, Pioneer Valley tied the set at 14.
Tied at 16, Santa Ynez won the serve and then Natalie Robles served out the set and things were looking bad for Pioneer Valley.
The Panthers turned the match around in the third set.
Rebecca Escobar and Haezel Ortega led an early serving surge to put the Panthers up 8-3.
Santa Ynez kept battling and got the score to 13-10 before Pioneer Valley pulled away.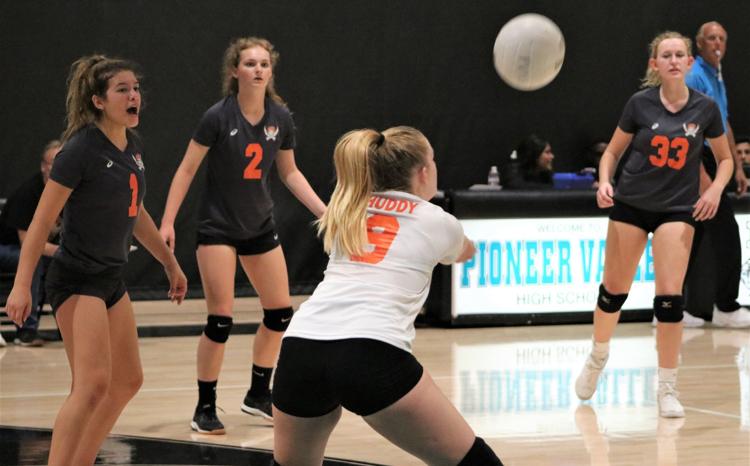 The fourth set was a constant back-and-forth battle.
But at 18-all, the Panthers got another Ortega ace, a kill from Yebra, a block from Ramos and a ball into the net by the Pirates to put Pioneer Valley into firm control.
Ramos tipped a ball over the net that fell in for the set's final point.
The fifth set was tied at 5 when the Panthers went on a roll.
Yebra got it going with an ace followed by a Ramos kill, two more aces and a Basulto kill for a 13-5 lead.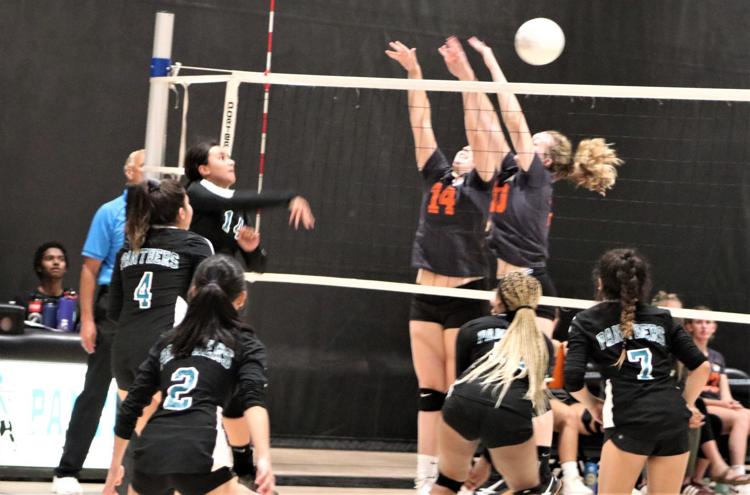 Pioneer Valley closed out the win with another Basulto kill and Ramos' final blast.
"We have a lot of good servers," said Pioneer Valley coach Nikki Knowlson. "The girls really fought through it those last three sets and their serving was a big part of it.
"At the beginning, we started out a little slow," said Ramos. "We had to tough it out and we followed through with it."
"The girls never gave up," said Knowlson. "We, as coaches, knew they weren't quitters. I think they proved it to themselves that they can come back from anything if they just fight."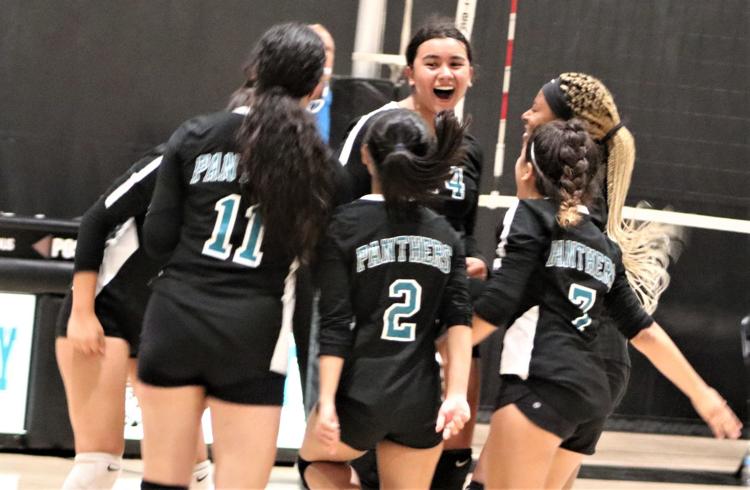 "Our girls weren't expecting the fight they put up tonight," said Santa Ynez coach Tom Wright who had to play the match without his leading inside blocker, Kylie Clouse, who was out with a minor injury. "Pioneer Valley played an exceptional game and really put us on our heels. I think they wanted it more."
The Pirates have two Channel league matches at home this week; Tuesday night against Santa Barbara and Thursday night against Cabrillo.
Girls Tennis
Morro Bay 5, Santa Ynez 4
Morro Bay won this battle of Pirates in a cross-section match Tuesday afternoon at Morro Bay.
Sierra Redman, at No. 1 singles, won 6-1, 6-1 for Morro Bay, Jaycie O'Day, at No. 3, won in straight sets and the pair teamed for an 8-3 win at No. 1 doubles. That was enough to give Morro Bay the win.
Lilly Mazza won in straight sets for Santa Ynez at No. 6 singles and teamed with Camilla Curti for a win at No. 3 doubles.
Clara Newton and Isabella Curti won at No. 2 doubles for Santa Ynez, and Alexa Yacoub prevailed at No. 2 singles.
Morro Bay out-scored Santa Ynez 4-2 in singles. Since Morro Bay, a member of the CIF Central Section, was the home team, the match followed a Central Section format.