Now it's time to pursue another — the dream of playing major league baseball.
"I can't really explain it in words," said Rowan shortly after his name was called. "I am just so thankful for the opportunity. I'm glad the Marlins are giving me a shot."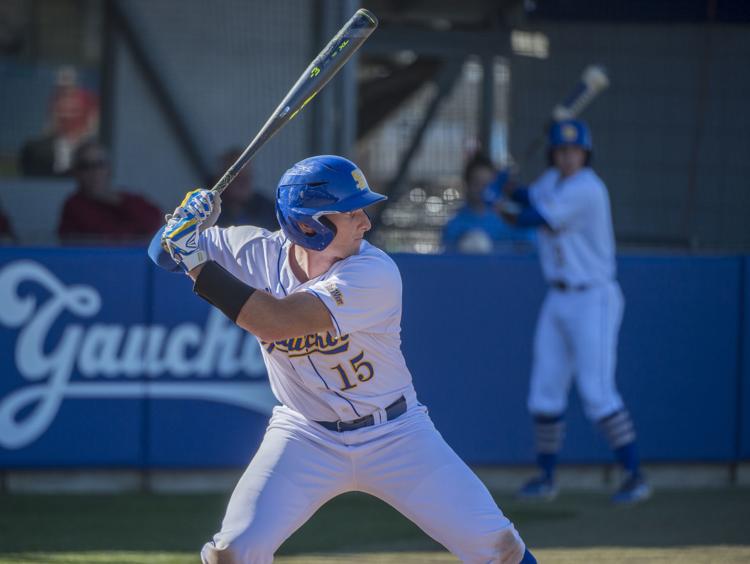 The catcher/designated hitter hit .327 with 14 doubles, two triples and 13 home runs for the 45-11 Gauchos, playing in all 56 games in his red shirt senior season.
"We had 10 players drafted — that's third best in the country — and I'm proud of that," said Rowan. "The coaches really worked hard to help us be the best."
And Rowan won't report to the Marlins alone.
His teammate, right fielder Tevin Mitchell was also drafted by the Marlins.
Mitchell got the call in the eighth round.
"I think that's great that Tevin and I get to go to the same team, going to the same place together," said Rowan. "My other eight teammates are all going somewhere else. They'll still be my friends but we're rivals now."
Rowan doesn't know yet what the Marlins have in store for him.
"But I'll report to their spring training facility in Jupiter, Florida," said Rowan. "I'm not sure what will happen next but I'll probably be assigned to a short-season 'A' ball team."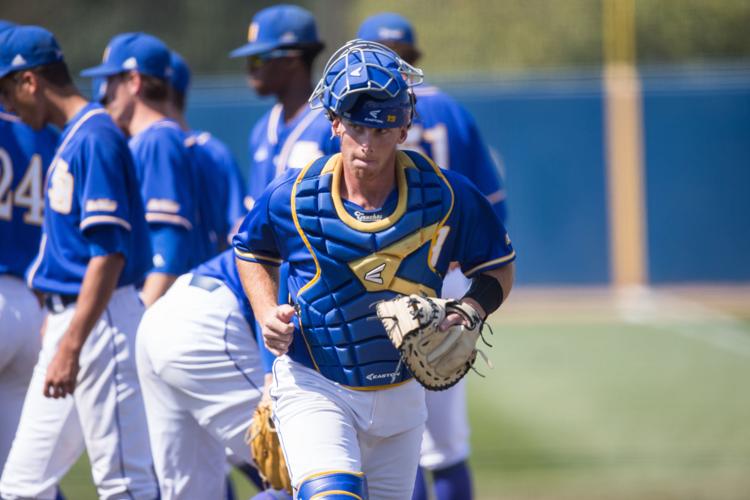 Rowan won't head off to Florida until after Father's Day, June 16. That's when members of UCSB's College of Letters and Science receive their diplomas.
"I'll walk with my class for graduation first," said Rowan.
Rowan actually finished up his degree work in political science at the end of the fall semester which gave him the luxury of concentrating on baseball in the spring.
There was a time that baseball came easy to the former Santa Ynez Pirate.
That was until the first game of his senior year in a game at Arroyo Grande High.
He was a star pitcher, catcher and third baseman for the Pirates.
On opening day of the 2014 season, Rowan took the mound for the team he led to the CIF Southern Section quarterfinals in his sophomore and junior years.
The Pirates were strong favorites to win the Los Padres League championship and were poised for another big CIF run.
The Pirates went 29-1 that season, winning the CIF-SS Division 5 title.
But, by then, all Rowan could do was watch and be the team's biggest cheerleader.
"Tommy was our starting pitcher in the Arroyo Grande game and he felt something pop," said his SYHS coach Warren Dickey during a recent interview. "He had a torn ligament in his right (pitching) arm and had to undergo Tommy John surgery."
But Rowan didn't quit on himself or his team.
"He was on track to get drafted and to get hurt in that first game was a tragedy," said Dickey. "But he stayed with us. Even though his senior year was taken away, he stayed the course. He led by example. He didn't miss one practice or one game. He was our unofficial pitching coach — he called all the pitches. It was an unbelievable story of character."
The injury not only cost him a shot at the Major League Baseball draft, it also cost him a scholarship opportunity to his dream school, UCSB.
"I always wanted to be a Gaucho. I went to a lot of their games as a little kid. It's close to home and my family could see me play," said Rowan during a recent interview. "(UCSB head coach) Andrew Checkette offered me the chance to be a recruited walk-on and then I spent my freshman year as a medical red shirt while I continued to rehab from my injury."
After waiting a couple of days, Santa Ynez High School graduate Tommy Rowan finally heard his name called.
Rowan played sparingly the next two seasons before cracking the lineup with a breakthrough season last year.
He batted .312 (tied for team high) in 2018 and .366 in conference games with four home runs, 20 runs batted in and a team-high 12 doubles to earn All-Conference Honorable Mention honors.
Coach Checkette rewarded Rowan by switching him from a recruited walk-on to a full scholarship player.
"He worked his way into a full scholarship — worked hard," said Dickey.
UCSB's stellar 2019 season ended with a 9-2 loss to Fresno State and a 6-4 loss to Sacramento State in the Stanford Regional of the NCAA baseball tournament.
So now, it's time for Rowan to concentrate on the next level.
"The Marlins have struggled the last five or so years and I think I could help them," said Rowan. "I'm just happy to get the opportunity. Now it's up to me to make the most of it."