At the beginning of the girls basketball season, Santa Ynez head coach Jason Finley was planning to cook up a special year.
Finley, a full-time chef, served up a second place finish in the Pirates' first year in the Channel League.
On Tuesday, Finley, in his first year as the Pirates' head coach, got his just desserts — he was named the Channel League's girls basketball Coach of the Year in a vote of the league's coaches.
"It's amazing to win this," said Finley Tuesday afternoon. "It was a great year for us."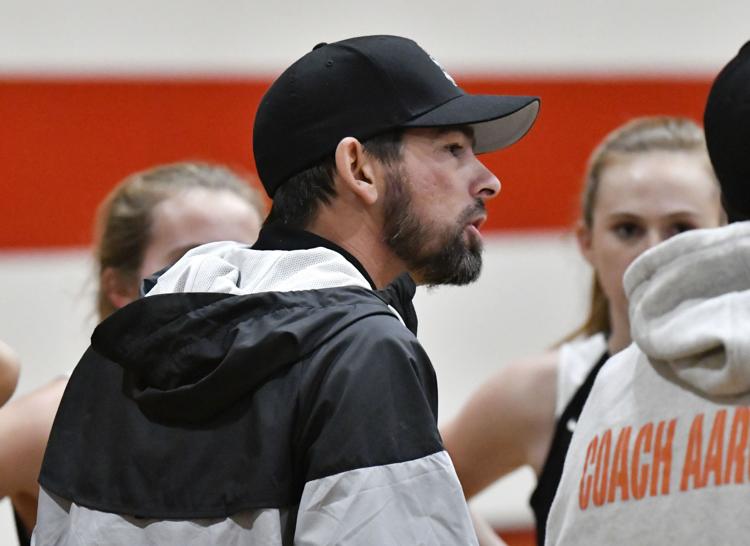 After four seasons as the Pirates' assistant coach, Finley moved up to the head coach's job after Mike Alexander gave up the job to concentrate on his Swoosh girls basketball program, guiding the smallest school in the new league to a big finish — a 7-3 league record and a spot in the CIF Southern Section Division 4AA playoffs.
"We aimed high, shot high. It's amazing to achieve most of our goals in my first year," said Finley. "Our main goal was to win the league championship. We came close."
The league released its All-League awards in girls basketball, girls soccer and girls water polo Tuesday and all three of the former Los Padres League schools — Santa Ynez, Lompoc and Cabrillo — are well represented.
Santa Barbara (8-2 Channel League) won the girls basketball league title with Lompoc (6-4) finishing third and Cabrillo (5-5) fourth.
Santa Barbara High sophomore guard Athena Saragoza was named the league's Most Valuable.
Santa Ynez sophomore forward Grace Padilla was named the Defensive Player of the Year.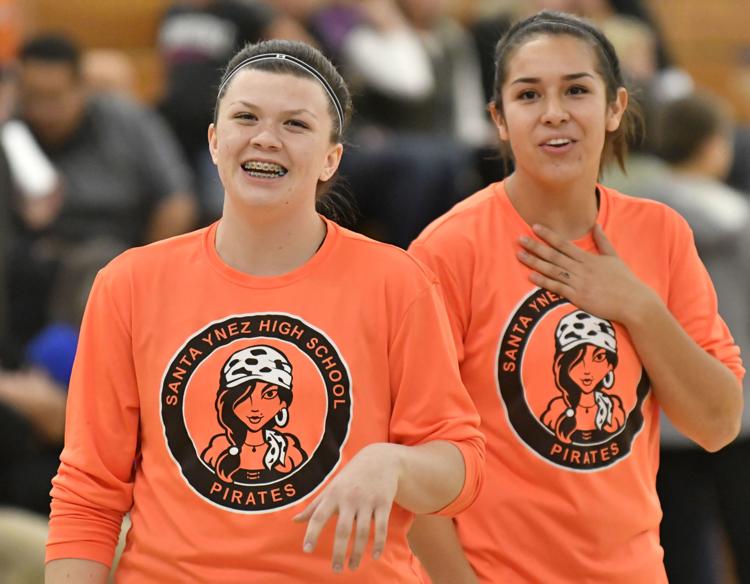 "Grace was the unanimous winner," said Finley. "She obviously brings something special to the table. She has something like 520 rebounds and she's just a sophomore. She's definitely a force to be reckoned with."
Santa Barbara freshman guard Caia Trimble was named to the All-League first team.
After that, the rest of the first team is a sweep for the former LPL schools.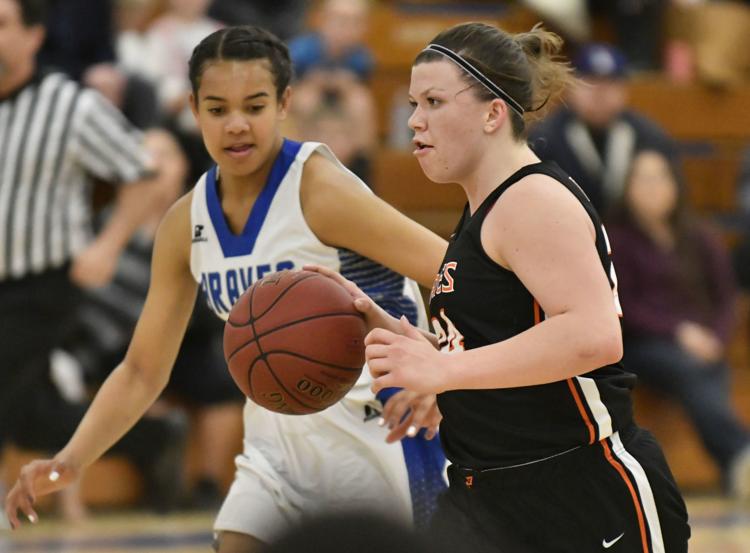 Joining Trimble on the first team are Santa Ynez junior guard Malia Loos and senior guard Lita Wright; Lompoc sophomore guard Mya Mendoza, senior center Isabella Robles and junior forward Kayla Taylor; and Cabrillo junior forward Morgan McIntyre.
"The old Los Padres League teams definitely showed up," said Finley. "And they're all young. There are only two seniors on the All-League first team — one of those is our point guard Lita Wright and she's going to be tough to replace."
Santa Ynez sophomore center Madison Holbrook heads the list of All-League second-teamers along with Lompoc junior guard Alyssa Grossi and Cabrillo's junior forward Jesse Jenkins and senior guard Alexa McCune.
Earning Honorable Mention were Santa Ynez junior guard Morgan Blunt and sophomore forward Molli Kadlec, Lompoc freshman guards Mallory Branum and Raya Gonzales and Cabrillo's senior guard Kiki Dial and junior forward Riley Perry.
"With so many young players making All-League, the next couple years are going to be fun," said Finley.
The Lompoc Braves handled the move to the new league with ease, winning the Channel League girls soccer championship with a 7-1-3 league record (11-4-3 overall).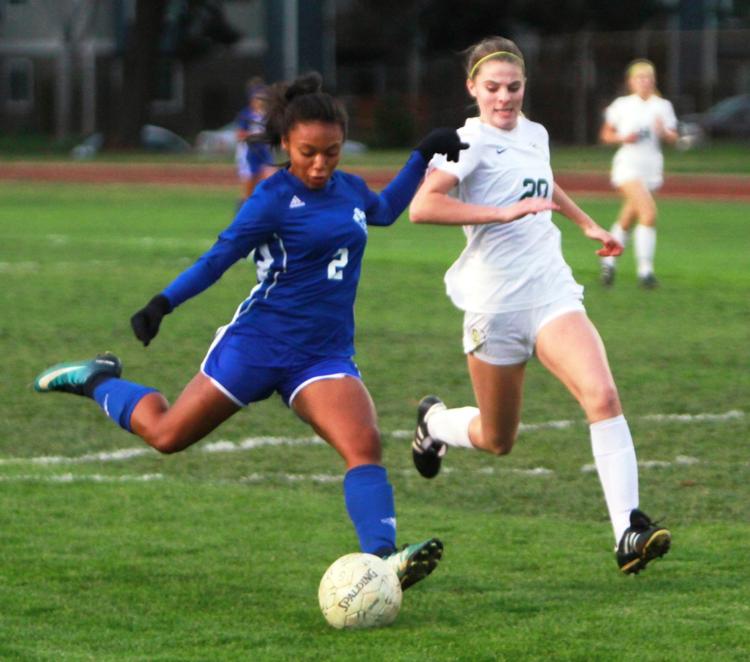 The Braves' Ayziah Simmons was an offensive juggernaut, scoring 24 goals and, on Tuesday, Simmons was named the Channel League girls soccer Offensive Player of the Year.
Dos Pueblos (12-6-6, 7-2-1 Channel) finished second and the Chargers' Josie Morales was voted Defensive Player of the Year with DP head coach Seth Asuncion earning Coach of the Year honors.
Lompoc placed three girls on the All-League first team — Brianna Goana, Katie Guzman and Selena Garcia.
Cabrillo and Santa Ynez both had two girls voted to the first team — Cabrillo's Naomi Wiley and Leslie Ramirez and Santa Ynez's Sarah Johnston and Monica Pizano.
Earning a spot on the second team are Santa Ynez's Jazz Feeley, Heather Rennie and Amelia Villa; Cabrillo's Morgan Christen, Antoinette Terrones and Lauren Pulido; and Lompoc's Amy Bommersbach and Adriana Waldron.
Honorable Mention awards went to Santa Ynez's Rozlin Kristoffersen, Brookelyn Fletcher and Katelyn Rennie; Cabrillo's Alexia Wichita and Allison Dickson; and Lompoc's Breanna Contreras.
Dos Pueblos swam to an undefeated Channel League season and two of its senior stars are sharing the Most Valuable Player award — Sophie Leggett and Abbi Hill.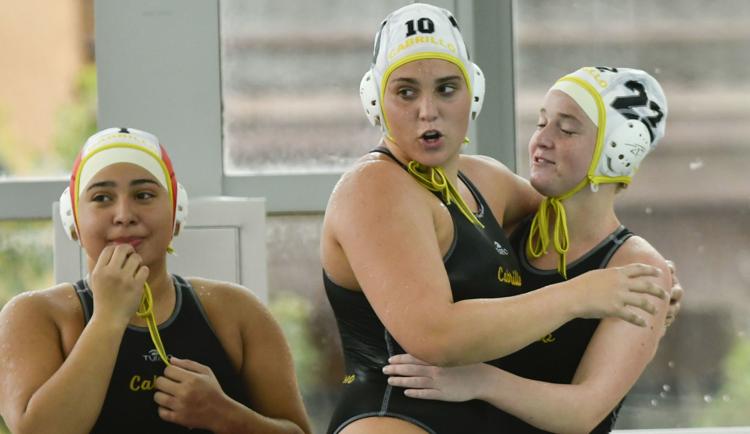 Santa Ynez senior Annie Ackert and Cabrillo junior Mary Rhodes earned spots on the All-League first team.
Lompoc senior Alyssa Nava is the only north county player to be voted to the second team.
Earning Honorable Mention are Cabrillo junior Kaiya Ogan and senior Gretchen Von Protz; Lompoc seniors Delena Hernandez and Taylor Ronholt and junior Kaiona Martinson; and Santa Ynez sophomore Valentia Del Solar and seniors Jayde Maniscalco, Layna King and Lili Torres.