Now that we're at about the midway point of the high school basketball season, we will begin our weekly power rankings for Central Coast teams.
Those eligible to be listed are from the five leagues in our area: The Ocean, Mountain, Channel, Condor and Coast Valley. 
1. Righetti (16-2, 5-0 Mountain): The Warriors have been back to their dominant selves so far this year, with their only two losses coming to Camarillo and Oxnard, two state top 100 teams according to MaxPreps. They passed their first big league test against Arroyo Grande last week. Now their next big test: They host SLO High Friday night at 6:30 in what's looking like a HUGE game. The Warriors have had some close wins, including a 61-57 league win over Pioneer Valley and a 60-59 win over Nipomo, two league newcomers. 
2. San Luis Obispo (14-6, 5-0 Mountain): The Tigers have won four straight and are unbeaten in league games thus far. Can they push the Warriors to the brink? We'll find out Friday night. SLO's most impressive win happened Tuesday night: A 53-36 win over Arroyo Grande, the defending league champ.
3. Arroyo Grande (13-6, 3-2 Mountain): The Eagles have hit a rough patch in their schedule, but have dealt with some injuries as they've lost two of their last three games. They're still a solid group and could give league teams some more trouble in the second half of Mountain play if they get back to full strength.
4. Nipomo (14-4, 2-2 Mountain): After a 10-0 start, the Titans have gone 4-4 over their last eight games. But they're also dealt with injuries. We'll see what happens Friday night: The Titans host Arroyo Grande in what should be a HUGE Mountain League game. The two schools are rivals, but have typically been in different leagues. Now the girls hoops teams are in the same league, meaning Friday's game is for more than just neighborhood bragging rights.
5. Santa Barbara (9-8, 3-0 Channel): I'm guessing the Dons will win the Channel League championship in 2020. They're just 9-8 overall but play a really tough schedule. Maybe Lompoc can stun them this week.
6. Dos Pueblos (11-5, 4-2 Channel): The Chargers were looking like one of the top teams in the Channel League, but Lompoc scored an upset win over them Tuesday. The Braves have done that twice already this season, beating a San Marcos team that was 14-2 entering the game. 
7. Pioneer Valley (10-9, 1-4 Mountain): The Panthers have been surprisingly competitive in the Mountain League, but that hasn't translated into wins for Mike Bloodworth's group. But the Panthers have the talent to score some upset league wins with Ravynn Anielski, Mercedes Arredondo and Chyanna Medina-Tell.  
7. Orcutt Academy (14-4, 2-0 Ocean): The Spartans are off to a good start overall and in league play. There's a big one on the horizon: They play St. Joseph at Lakeview Friday night. The Knights are also unbeaten in league games. Tom Robb has done a good job with this group and Giselle Calderon is the leader in the backcourt while 6-1 center Mariah Lopez is a force in the frontcourt. 
8. Lompoc (7-11, 2-1 Channel): The Braves have two big league wins over San Marcos and Dos Pueblos. Can they get another one against Santa Barbara Thursday night? Perhaps, but it'll be a challenge. Let's just hope the Braves shoot better from the line than they did against Cabrillo (3 for 22) last week. In their win over Dos Pueblos on Tuesday, Natalie Soriano led LHS with 17 points.
9. Mission Prep (11-7, 1-3 Mountain): The Royals are a competitive group in the Mountain League and can challenge any league team on any given night. But just like Pioneer Valley, the Royals haven't translated that into many wins.
10. San Marcos (14-5, 0-3 Channel): The other poor Royals. They got out to a 14-2 start but are now 14-5 and 0-3 in league after three straight league losses. Not sure what happened to them lately, but perhaps they will regroup and win some league games.
1. Arroyo Grande (16-4, 2-0 Mountain): The Eagles have proven to be the top dog in the Mountain League with Tuesday's decisive home win over St. Joseph. The Eagles also beat Mission Prep, another title contender last week. I don't think they're going to make it through the league unscathed, but the Eagles are my pick for the league champ. But we'll see. They have a great offense with shooters all over the floor and play really unselfish basketball. They don't commit a lot of turnovers and are solid from the free throw line. They aren't a D1 championship team in the Central Section, (Clovis West  and Clovis North are above everyone else) but they're really good. 
2. St. Joseph (15-4, 1-1 Mountain): Tuesday night's loss to AG was brutal, make no mistake about it. And, frankly, St. Joseph has been too talented over the years to consistently suffer those types of defeats. I've seen them falter in late-game situations too many times and Tuesday night was another example. They were up 48-44 in the fourth quarter, had tons of momentum and fell apart late, losing 65-56 as the Eagles closed on a 21-8 run. The Knights went 1 for 12 from deep. The Eagles went to the line 19 times and made 17 foul shots. St. Joseph is led by a strong group of juniors and sophomores and they'll be really good next year, but they're also really good this year. They've got to win close league games if they want to make a deep playoff run. 
I do think they will bounce back from this and I can't wait to be there when they host A.G. later this month.
3. Santa Barbara (12-6, 3-0 Channel): It's looking like the Dons are the Channel League frontrunners after Tuesday's 55-39 win over Cabrillo.
4. San Marcos (9-9, 1-0 Channel): The Royals suffered a 45-43 loss to Santa Barbara last week in a rivalry game. Don't be surprised if that one is close again and the Royals come out on top.
5. Mission Prep (11-8, 2-2): Don't ever count out a team with the talent of Mission Prep's that's coached by Terrrance Harris. The Royals have Assani Berkeley and Carlton Brown, a duo with plenty of athleticism and size. They're in CIF-CS Division 1 this year, which is a tough break. They could contend for a CIF title in D2. 
6. Cabrillo (13-7, 2-1 Channel): Cabrillo, one of the more pleasant surprises this year. Steven Coleman has done a solid job with a group that is a mish-mash of talent and grit. Reggie Orr is perhaps the most talented player in the Lompoc Valley and Hayden Jory and Jeremy Hicks provide the shooting and heart on the team. They did suffer a setback against Santa Barbara on Tuesday, but they could still vie for a top-three league finish.
7. San Luis Obispo (12-8, 1-1 Mountain): The Tigers are pretty good and have been competitive against just about everyone they've played. They're also in D2, which is really good for them. They should compete just fine there in the playoffs and could easily make a semifinal run.
8. Morro Bay (13-8, 5-0 Ocean): The Pirates are the top team in the Ocean League and have been on a roll as of late, moving to 13-8 overall and 5-0 in league with a nine-game win streak. Tyler Fechner has done a good job with this group and I'd be stunned if they lose a league game this year. 
9. Atascadero (10-8, 2-2 Ocean): Our second highest-ranked Ocean League team comes in at No. 9. The Greyhounds' best win of the season may be the 72-49 shellacking of a decent Santa Maria team on Jan. 3. 
10. Nipomo (12-9, 3-2 Ocean): I liked this team a lot at the start of the season and they're doing just fine, but I've tempered my expectations a bit. I do love their style of play as the absolutely rely on the 3-ball and Daren Sosa is a straight-up assassin on the floor. I think they could be the second-best team in the Ocean League, we'll just have to see how they do against Atascadero on Friday and if they can beat Templeton at home on Jan. 24.
011420SJHSAGHS02.JPG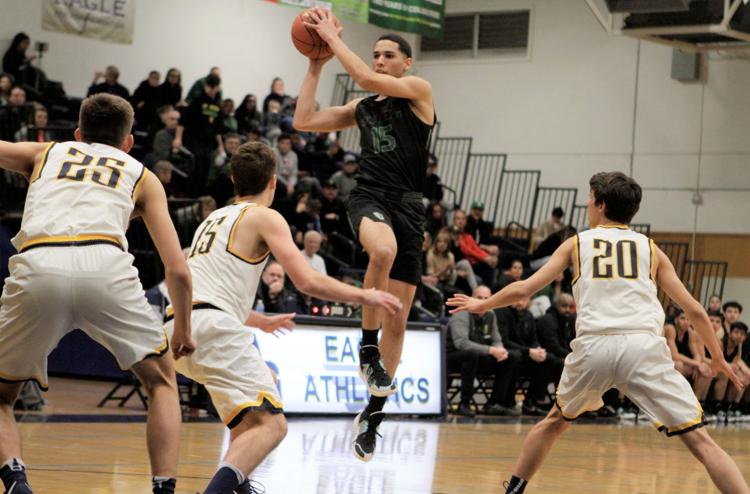 011420SJHSAGHS01.JPG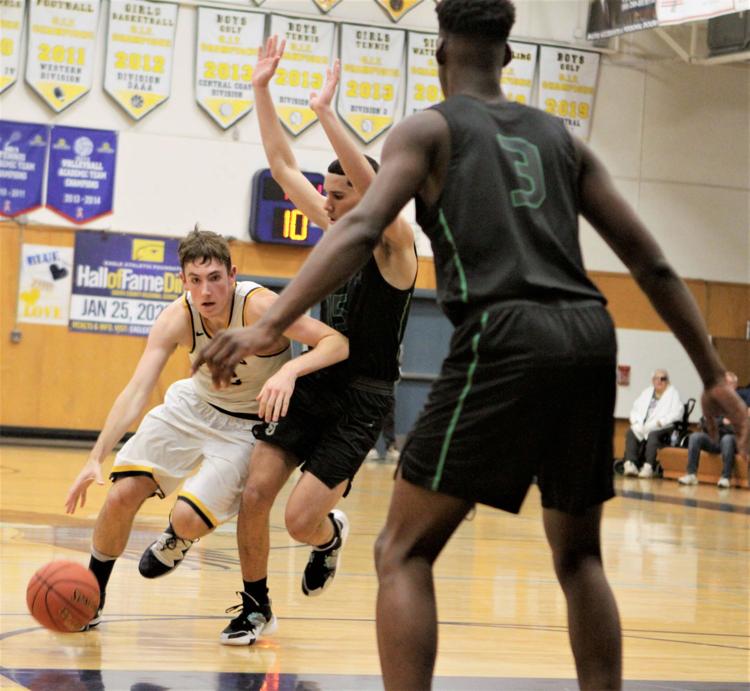 011420SJHSAGHS03.JPG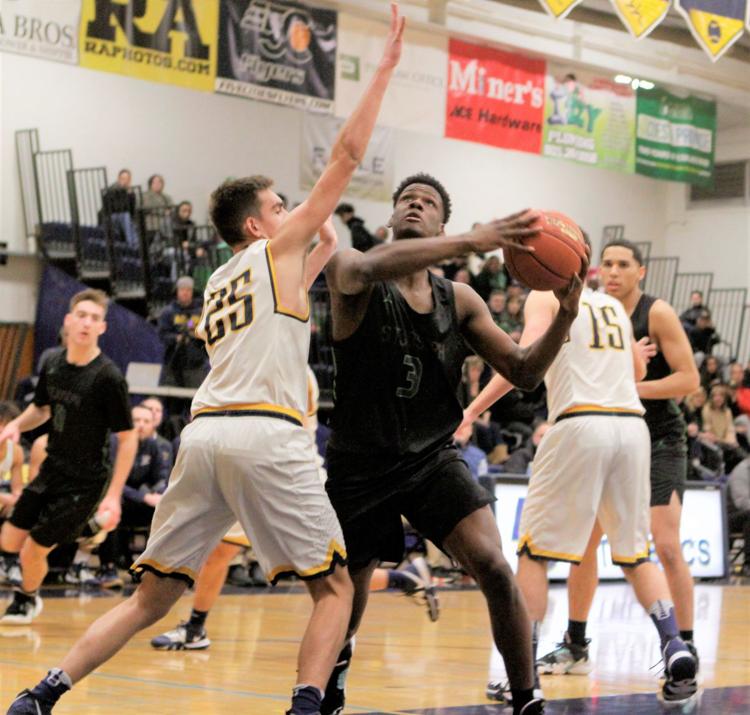 011420SJHSAGHS04.JPG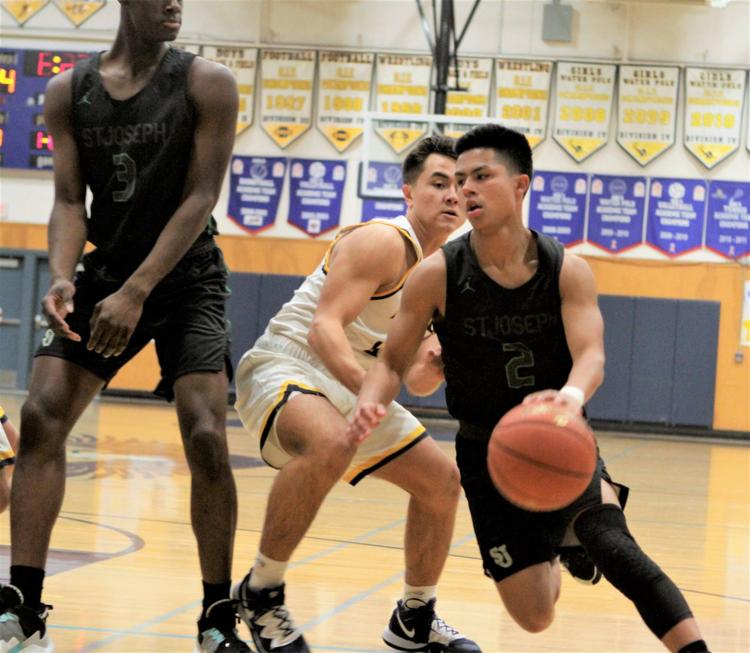 011420SJHSAGHS05.JPG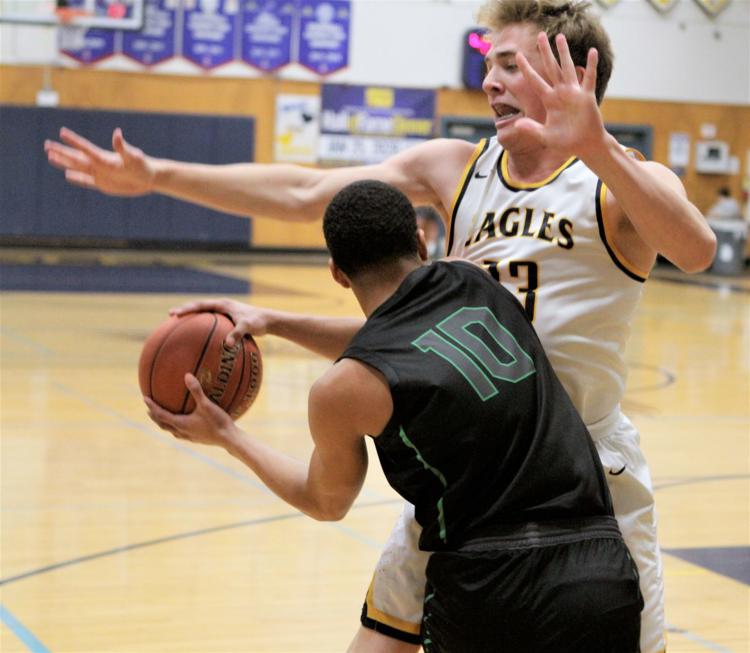 011420SJHSAGHS06.JPG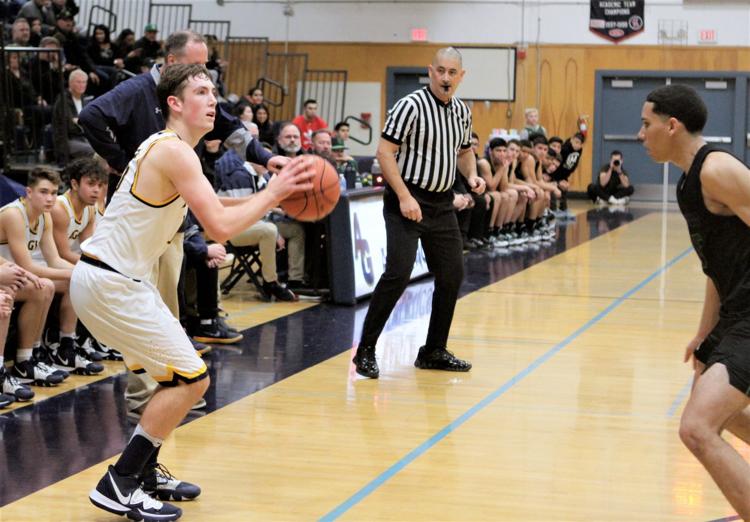 011420SJHSAGHS07.JPG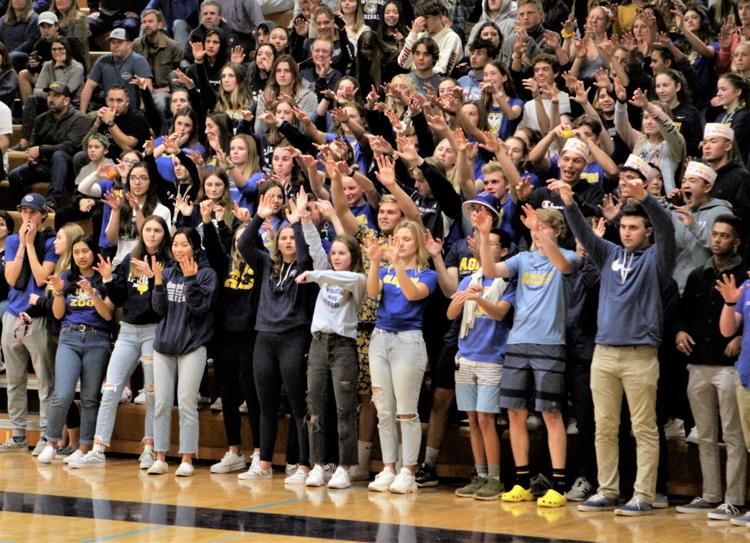 011420SJHSAGHS08.JPG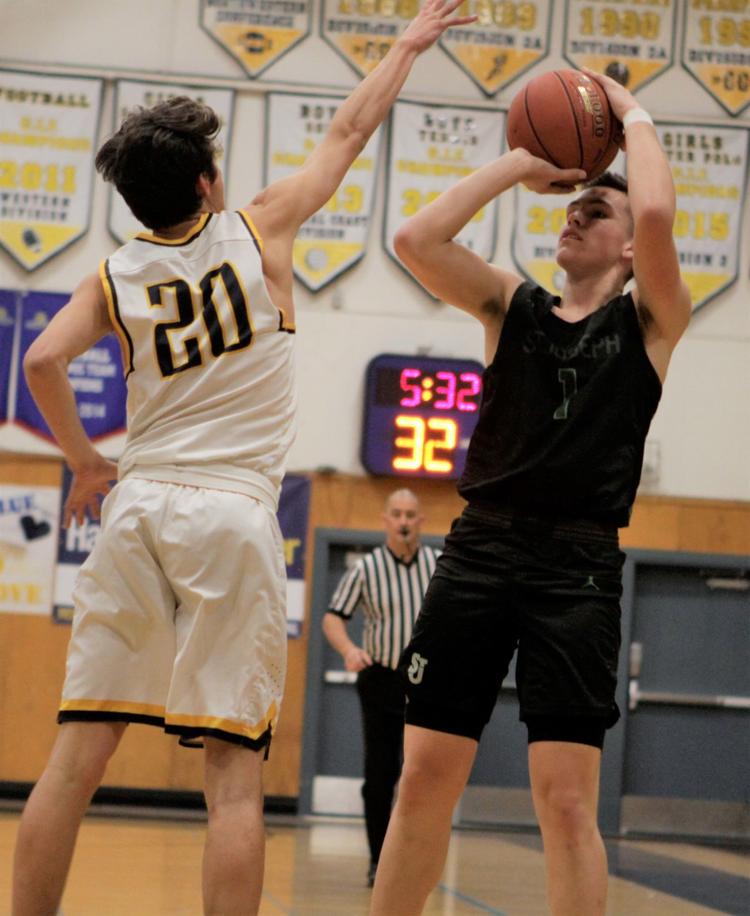 011420SJHSAGHS09.JPG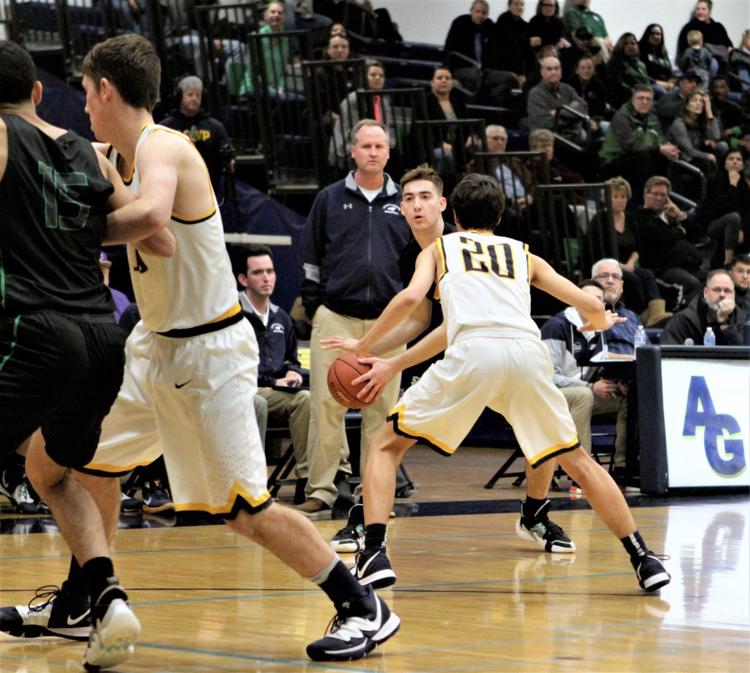 011420SJHSAGHS10.JPG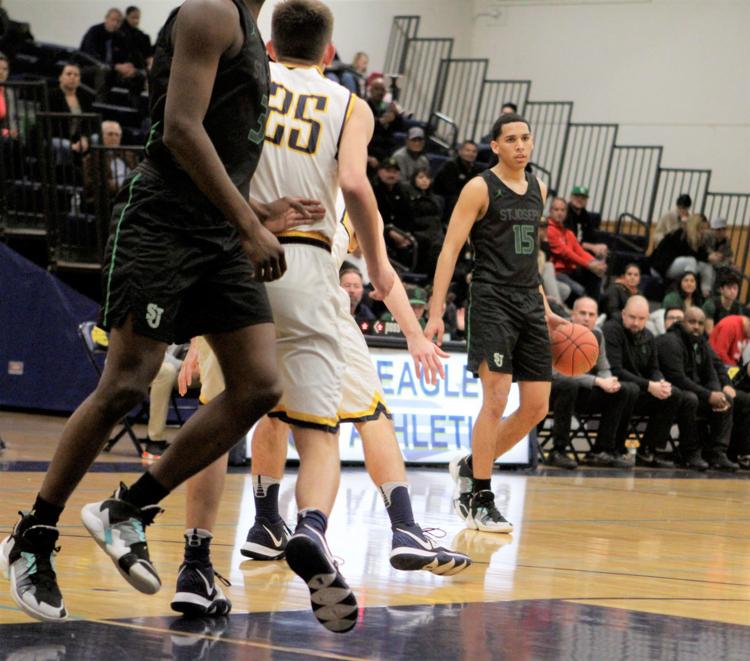 011420SJHSAGHS11.JPG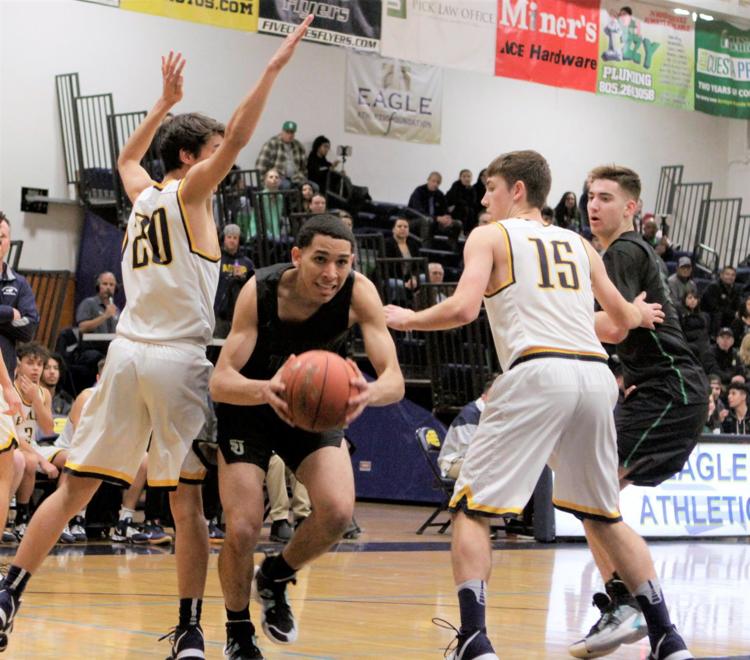 011420SJHSAGHS12.JPG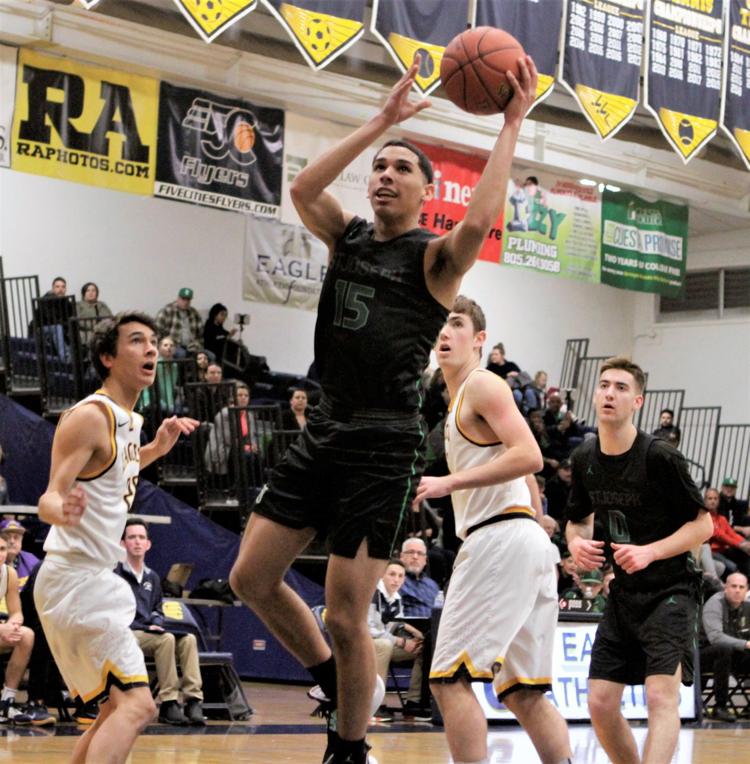 011420SJHSAGHS13.JPG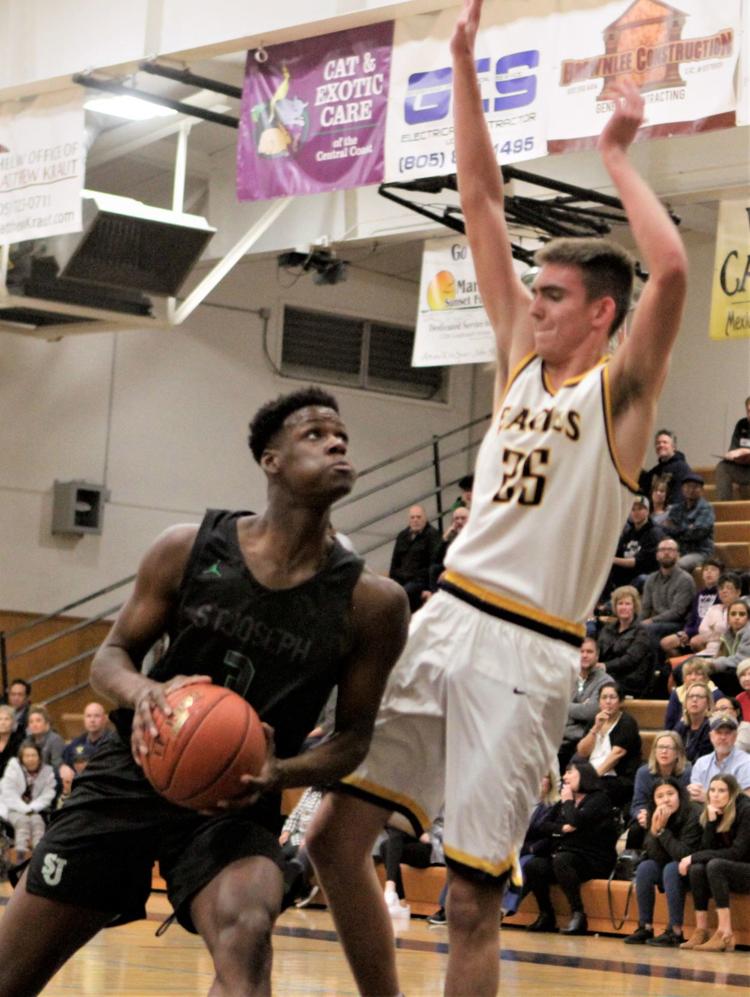 011420SJHSAGHS14.JPG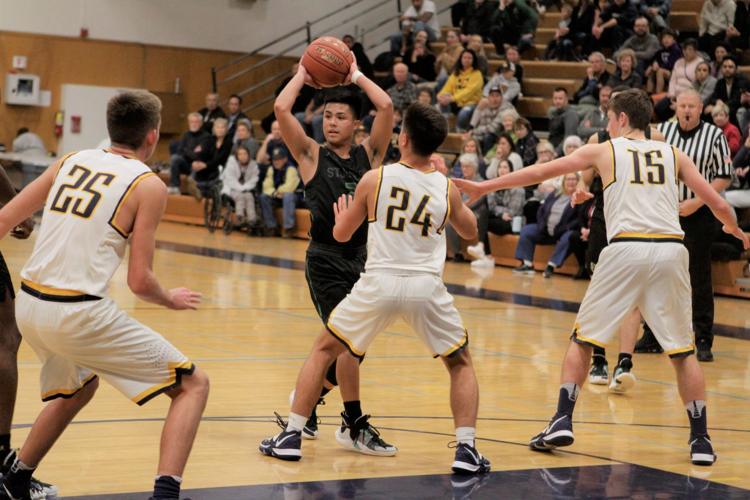 011420SJHSAGHS15.JPG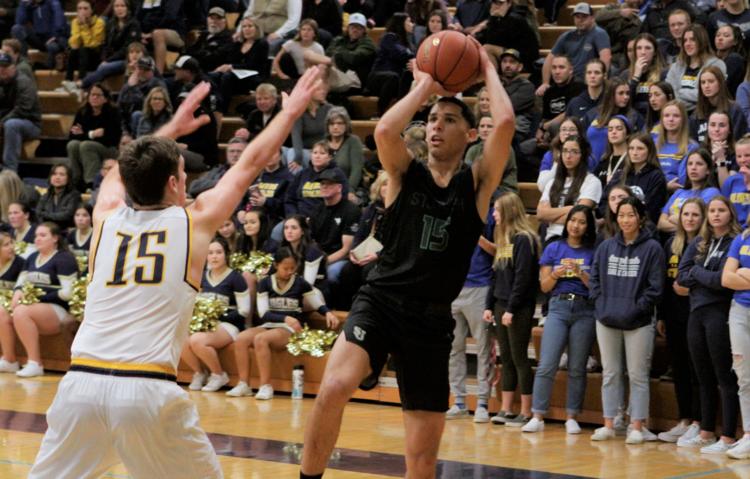 011420SJHSAGHS16.JPG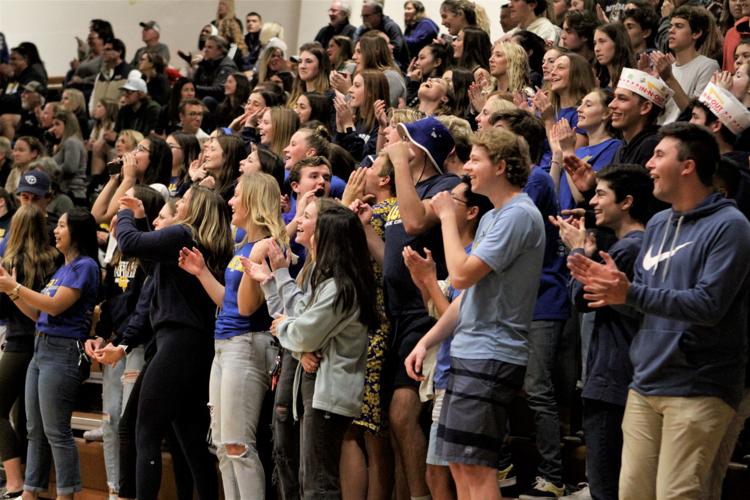 011420SJHSAGHS17.JPG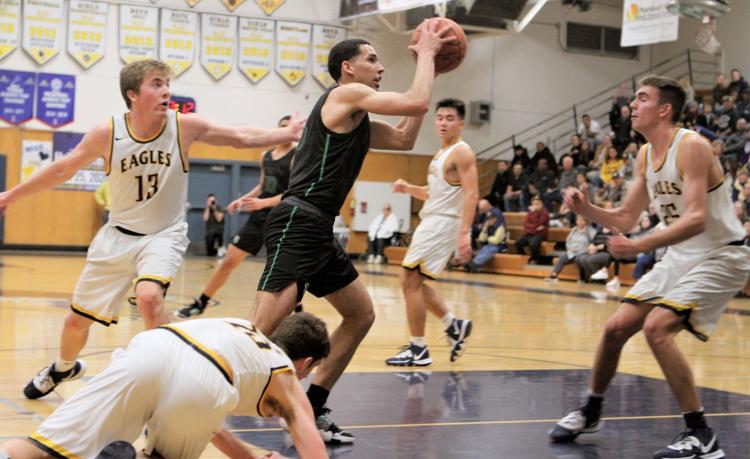 011420SJHSAGHS18.JPG
011420SJHSAGHS19.JPG
011420SJHSAGHS20.JPG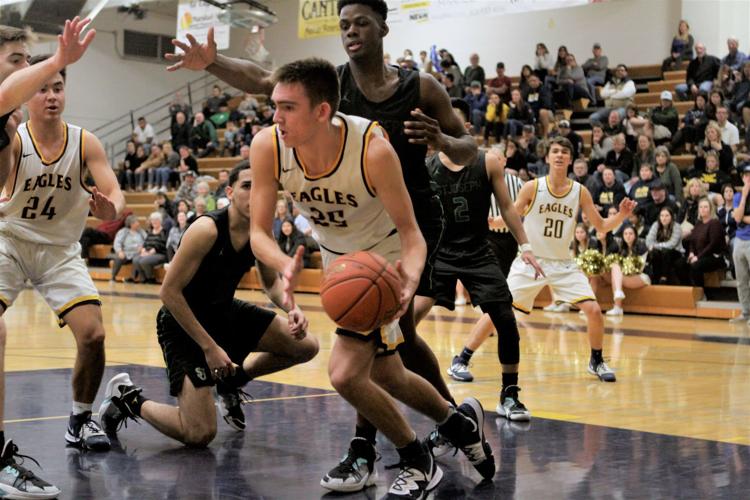 011420SJHSAGHS21.JPG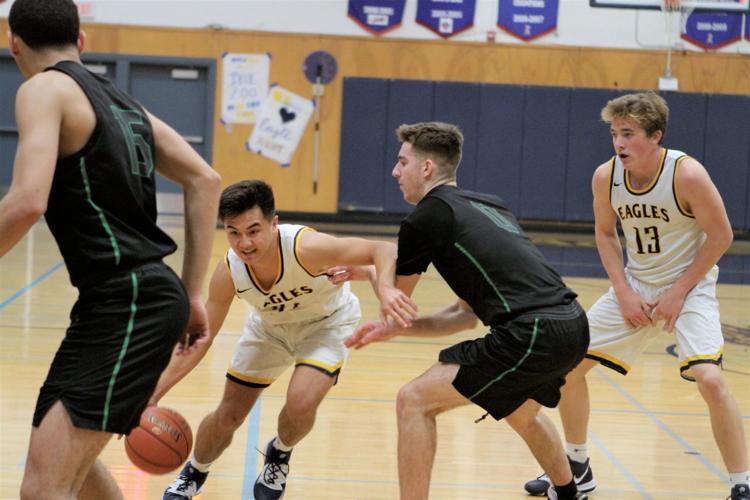 011420SJHSAGHS22.JPG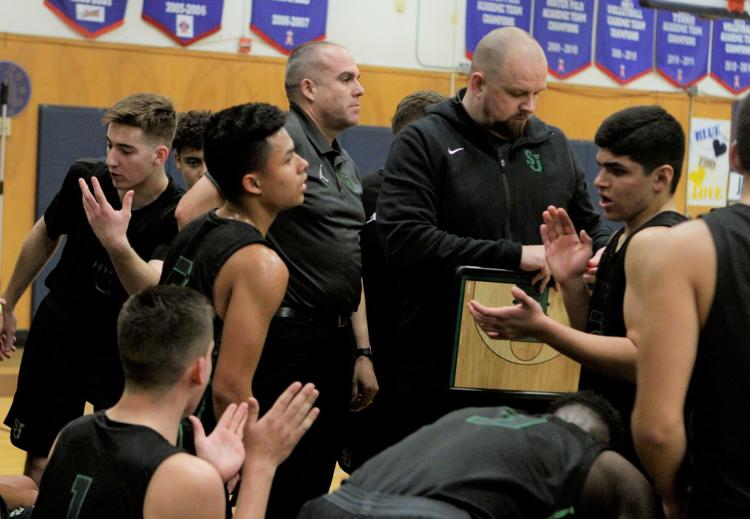 011420SJHSAGHS23.JPG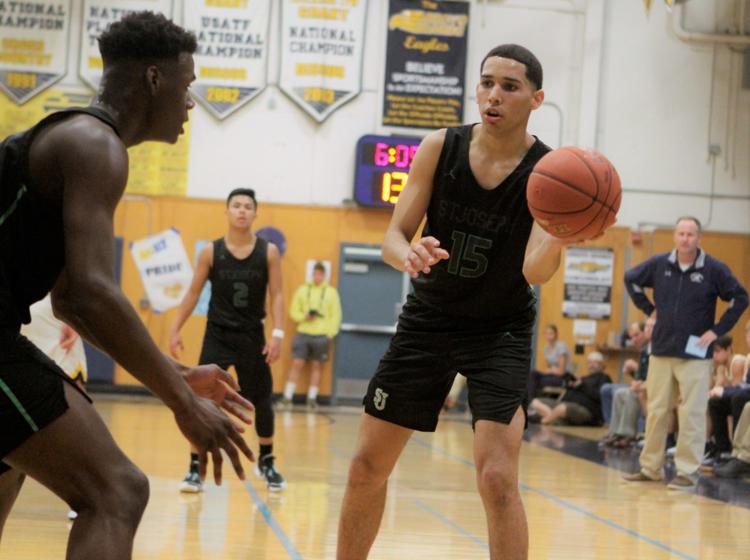 Jincho Rivera scores with left
Dre Roman spins and scores
Hutchens drives and scores
FINAL: Arroyo Grande 65, St. Joseph 56
011420 PV SM boys basketball 01.jpg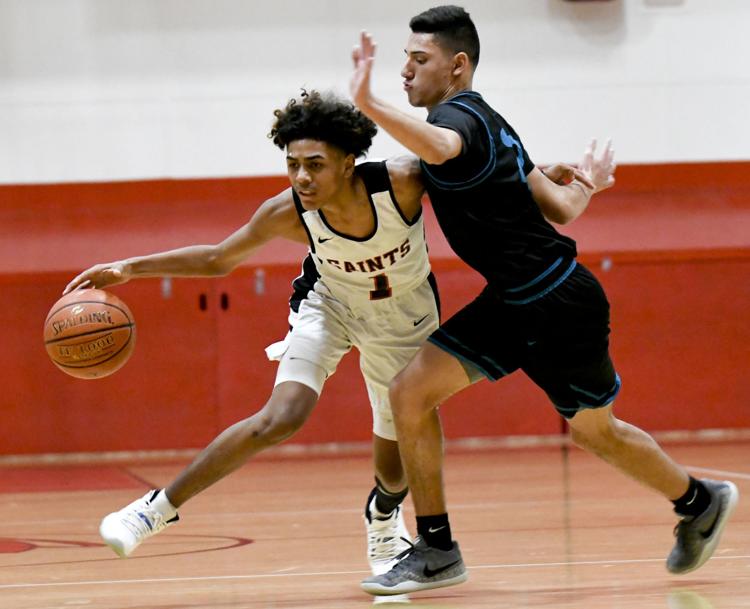 011420 PV SM boys basketball 02.jpg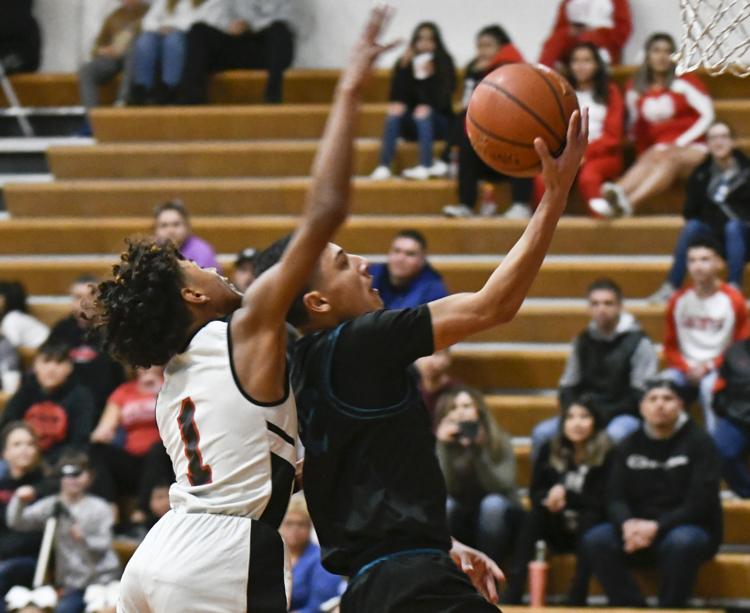 011420 PV SM boys basketball 03.jpg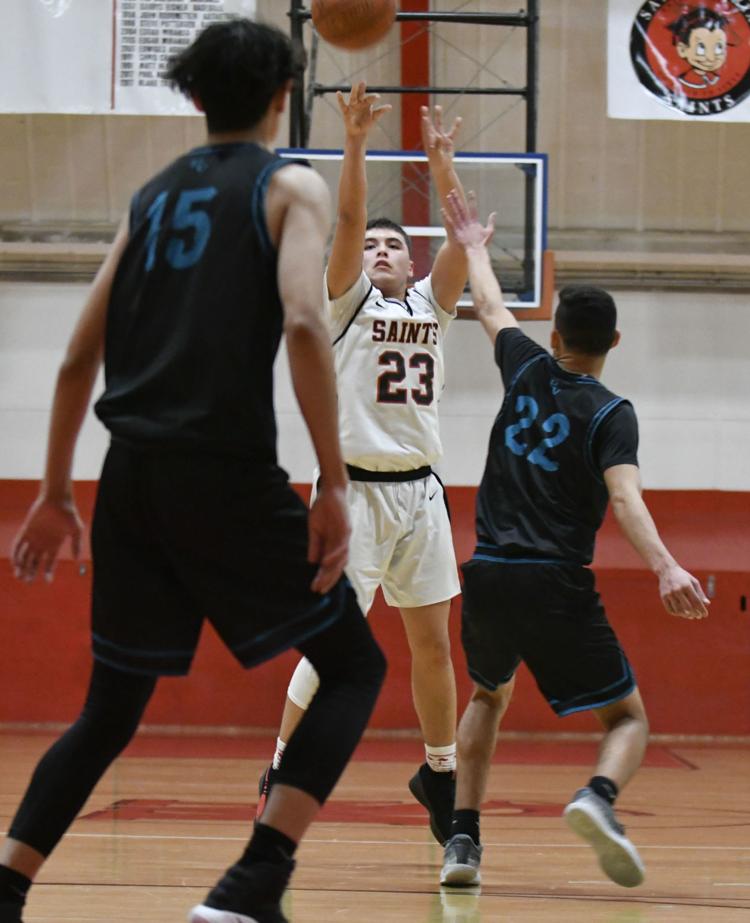 011420 PV SM boys basketball 04.jpg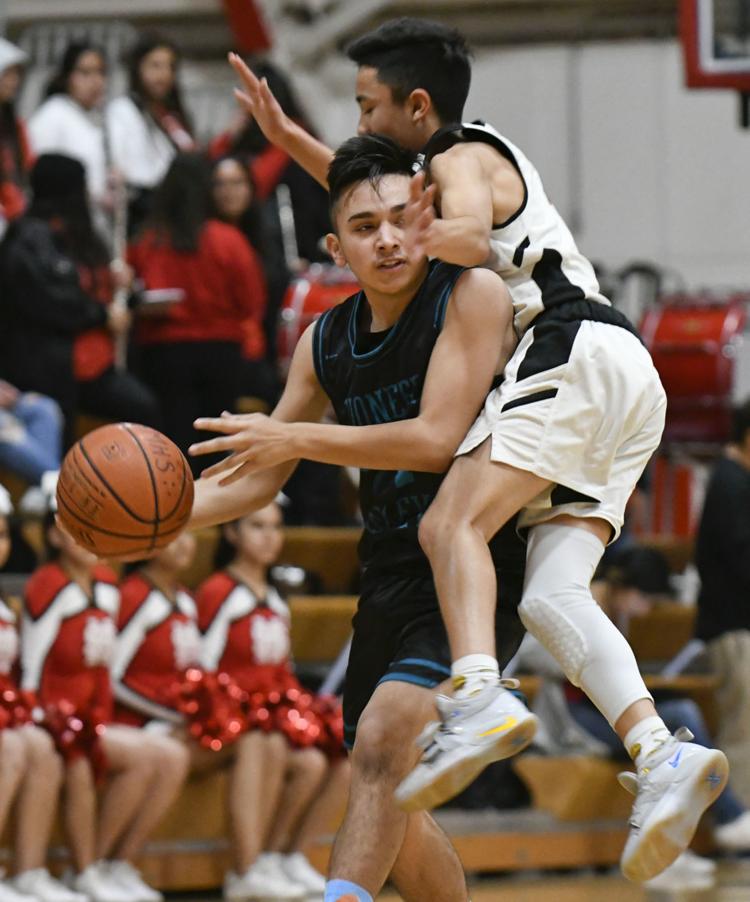 011420 PV SM boys basketball 05.jpg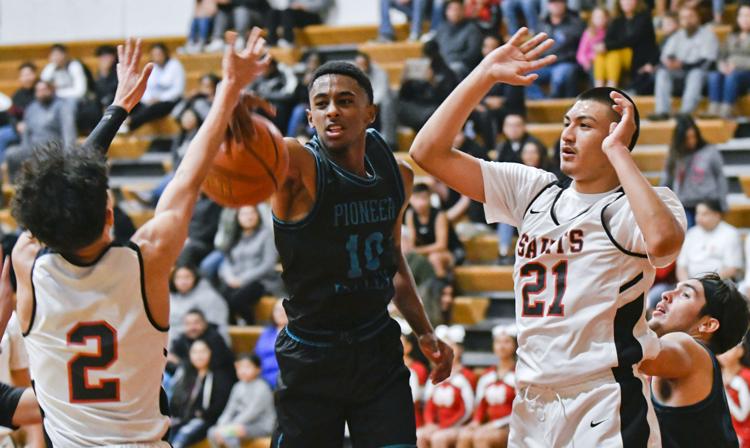 011420 PV SM boys basketball 07.jpg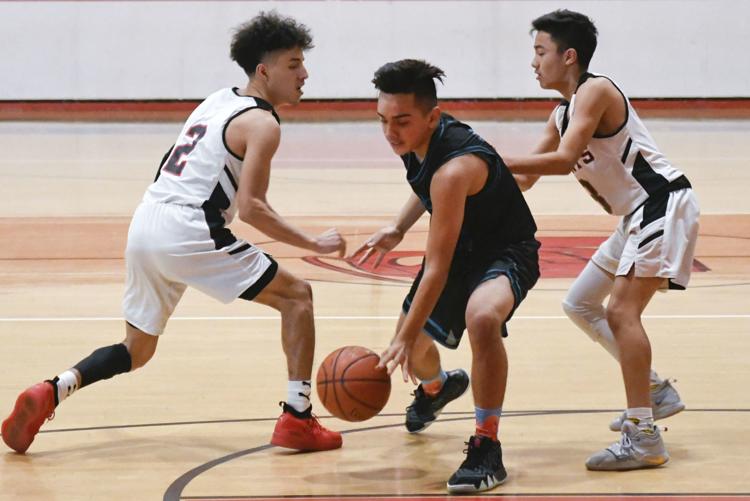 011420 PV SM boys basketball 08.jpg
011420 PV SM boys basketball 09.jpg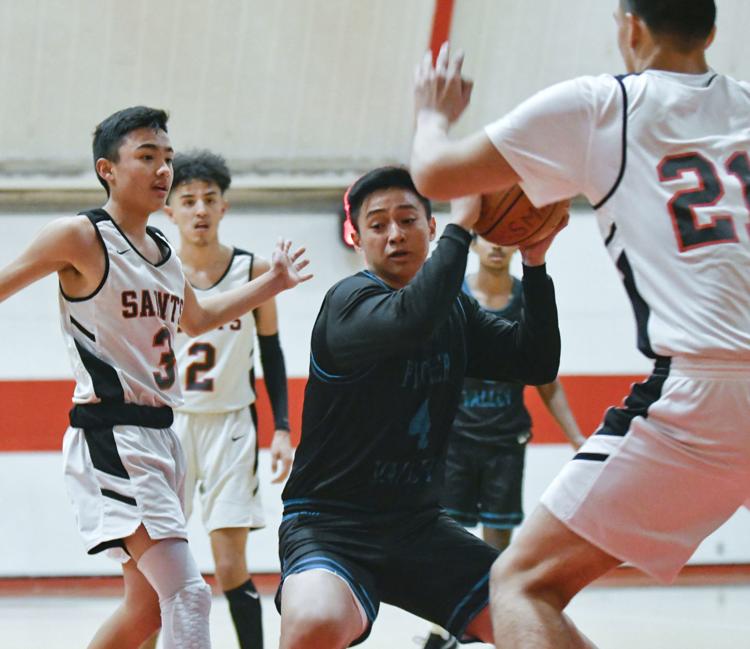 011420 PV SM boys basketball 10.jpg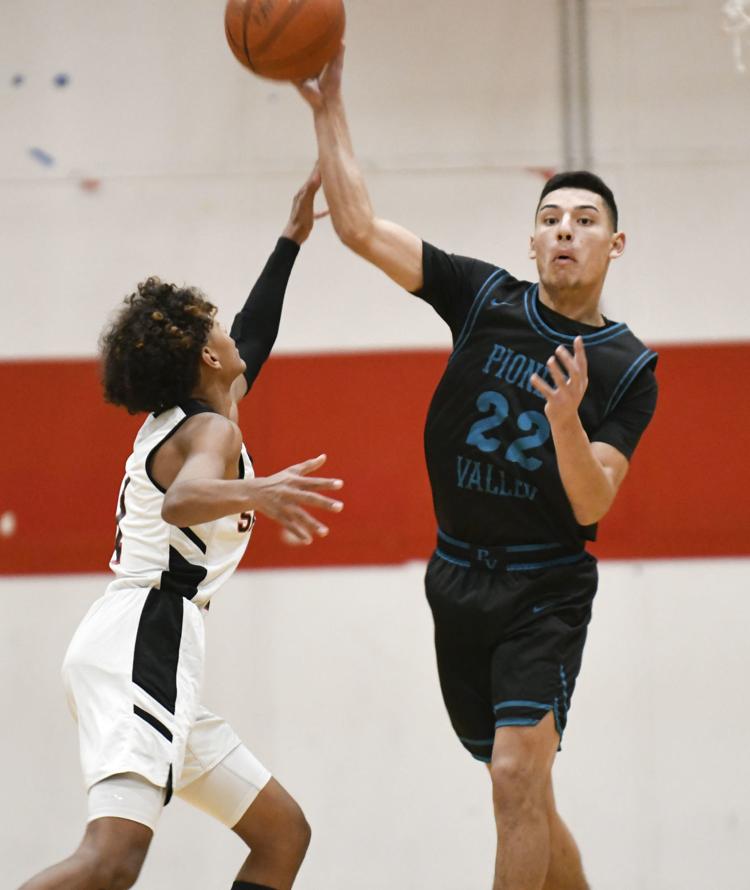 011420 PV SM boys basketball 11.jpg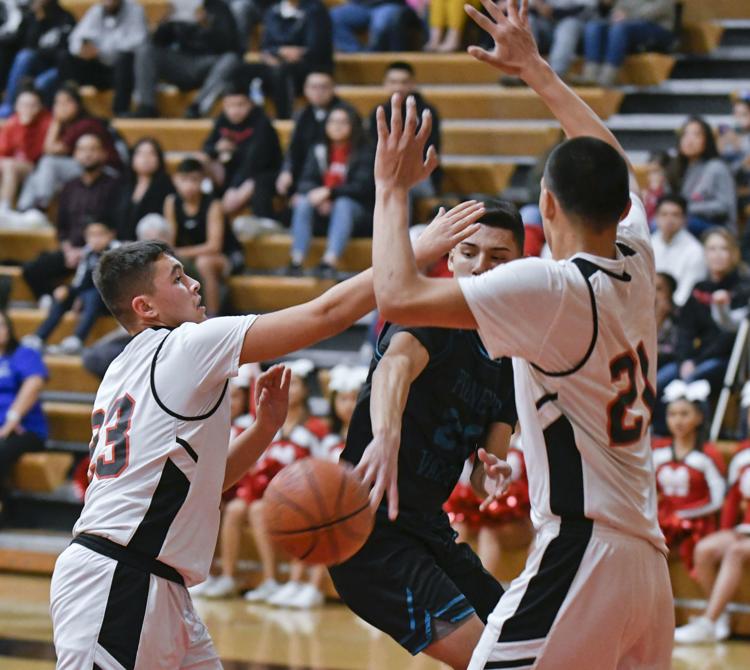 011420 PV SM boys basketball 12.jpg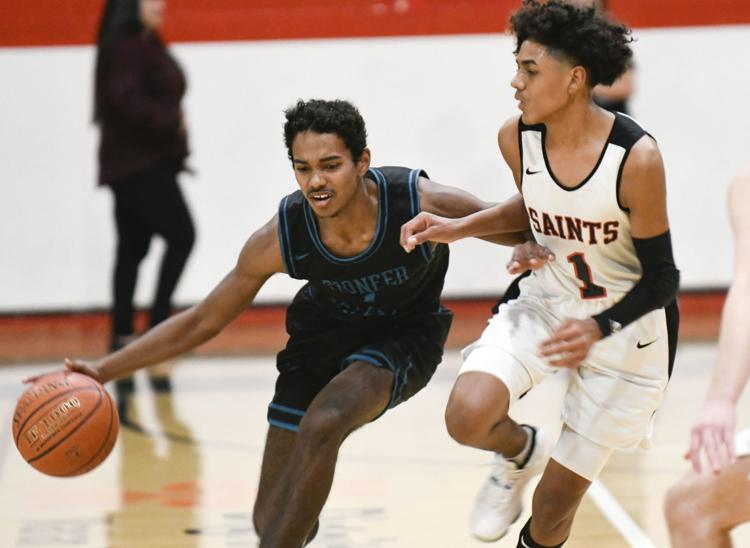 011420 PV SM boys basketball 13.jpg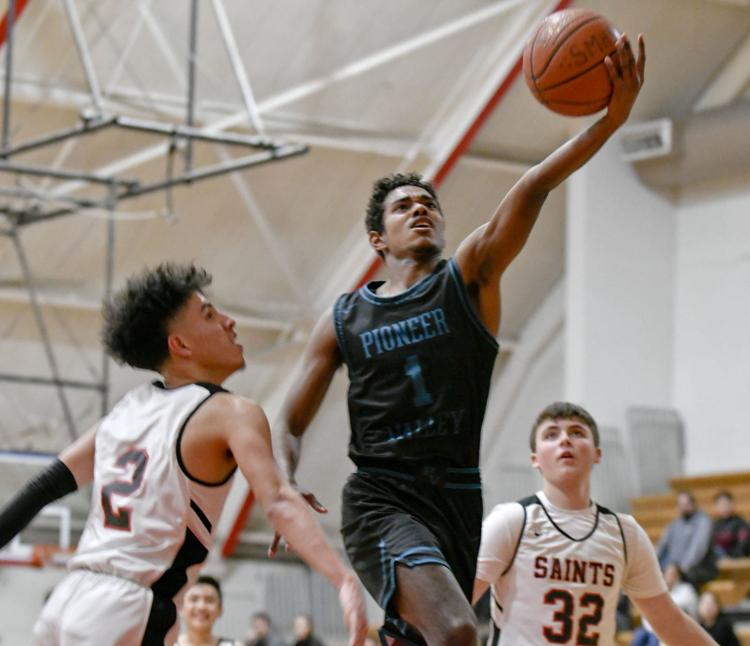 011420 PV SM boys basketball 14.jpg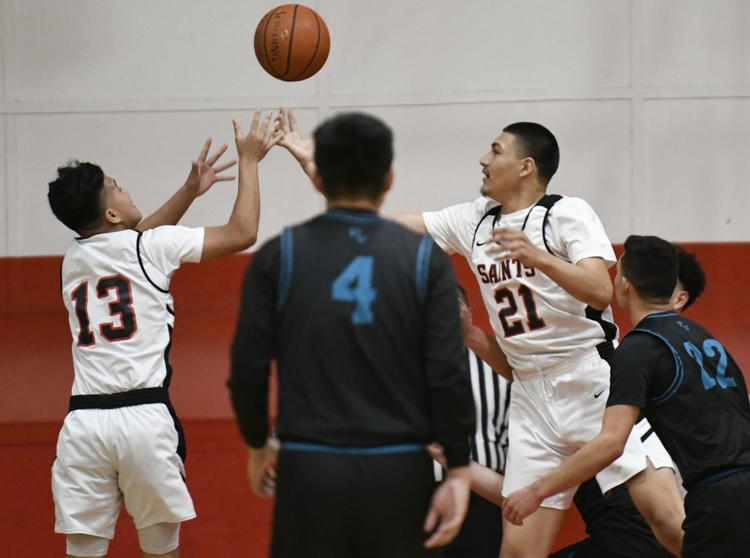 011420 PV SM boys basketball 15.jpg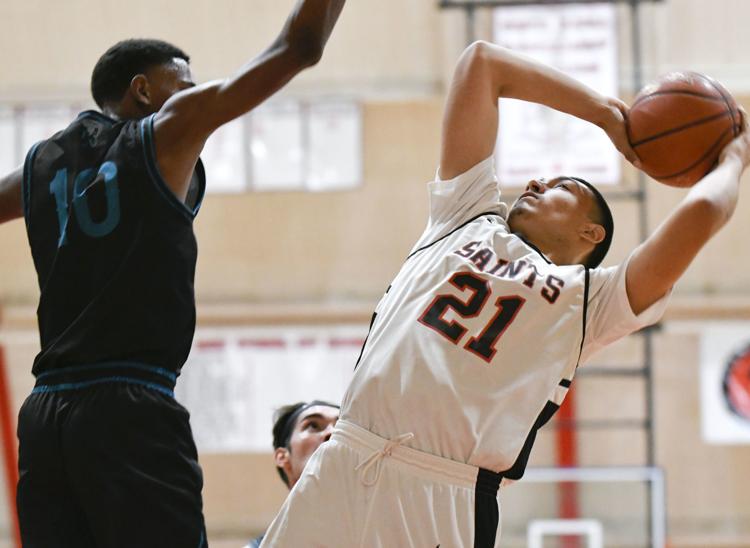 011420 PV SM boys basketball 16.jpg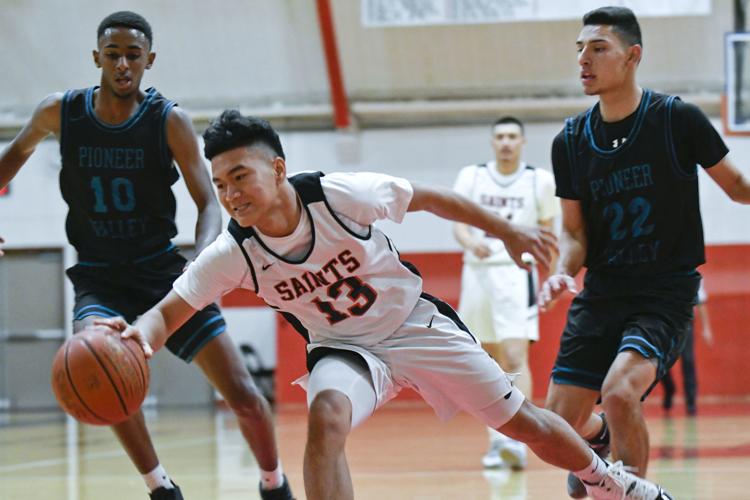 011420 PV SM boys basketball 17.jpg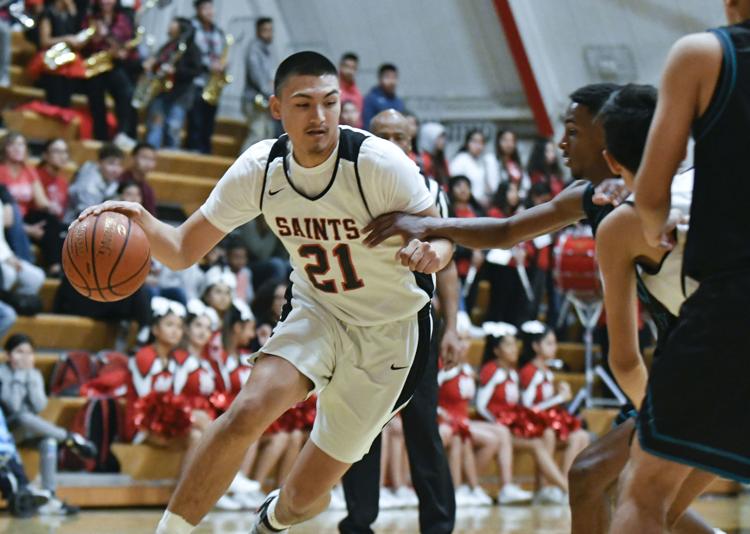 011420 PV SM boys basketball 18.jpg