Changes may be coming to Channel League football.
But they aren't coming right away.
"Next year nothing changes," Santa Ynez High School athletic director Cris Avery said Wednesday morning. "The current league set-up was voted on two years ago. It took affect this year, so that's year one. Any changes that were voted on won't take effect until after our next school year and would be in place for 2020-21."
In a meeting of CIF Southern Section Northern Area high school administrators and athletic directors on Tuesday in Ventura, it was determined that the Channel League will remain intact when re-leaguing comes in all sports except football.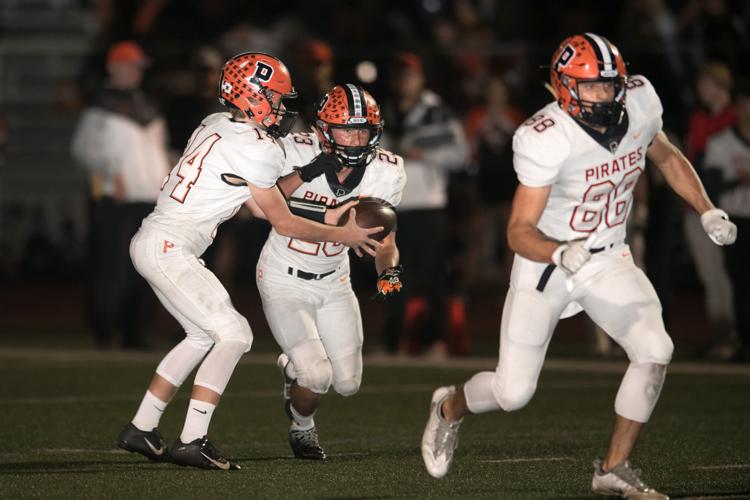 But in football, off a proposal by Dos Pueblos athletic director Dan Feldhaus, the six-team Channel League and the six-team Pacific View League would be combined into a new 12-team, football-only athletic association.
The new Pac View-Channel Association would mix current Channel League members Santa Ynez, Lompoc, Cabrillo, San Marcos, Dos Pueblos and Santa Barbara with the Pacific View's Ventura, Buena, Oxnard, Rio Mesa, Pacifica and Channel Islands.
Ventura, Oxnard and Rio Mesa had been Channel League schools before the last round of re-leaguing moved them out and Santa Ynez, Lompoc and Cabrillo in.
Just how that 12-team association would work is still to be determined.
"There are three options under consideration right now," said Avery. "One is to maintain the status quo. While it would be a 12-team association, the six Channel League teams would compete for one league title and the six Pac View teams would compete for another.
"The second is to create two divisions — like Division 'A' and Division 'B'. The divisions would take into account a school's rankings over a period of time and then put the top six into Division 'A' and the bottom six into Division 'B'. This would put the stronger programs into the top tier and the struggling programs into the second tier which would allow the best of those schools to earn a spot in the CIF playoffs."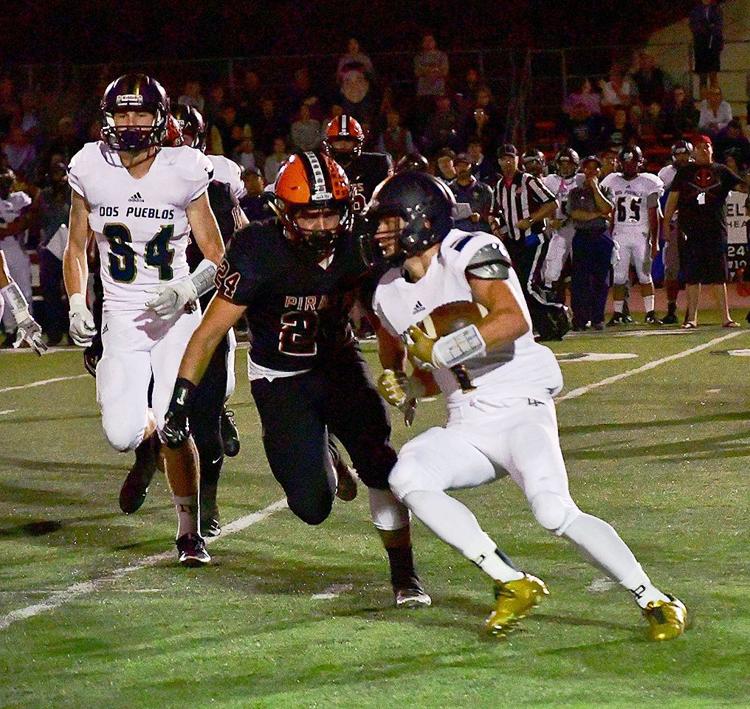 "The third idea is to rank the teams from one to 12," Avery continued. "Create three four-team divisions with the top four, middle four and bottom four. Each school would have a three-game league season and it would allow the strong, medium and not-as-strong schools a shot at making the playoffs.
"None of this takes effect until the 2020 season so a decision doesn't have to be reached right away but it does have to be decided fairly soon because we have to begin planning our schedules for the 2020 season."
Santa Ynez would still be the smallest high school in the new association although as the smallest school this season in the Channel League, the Pirates did make the CIF playoffs.
"We got an at-large bid but got knocked out in the first round," said Avery. "Historically, despite our much smaller student population, we've done well in football. Our hope is that whatever is decided that we're in a more equitable competitive grouping."