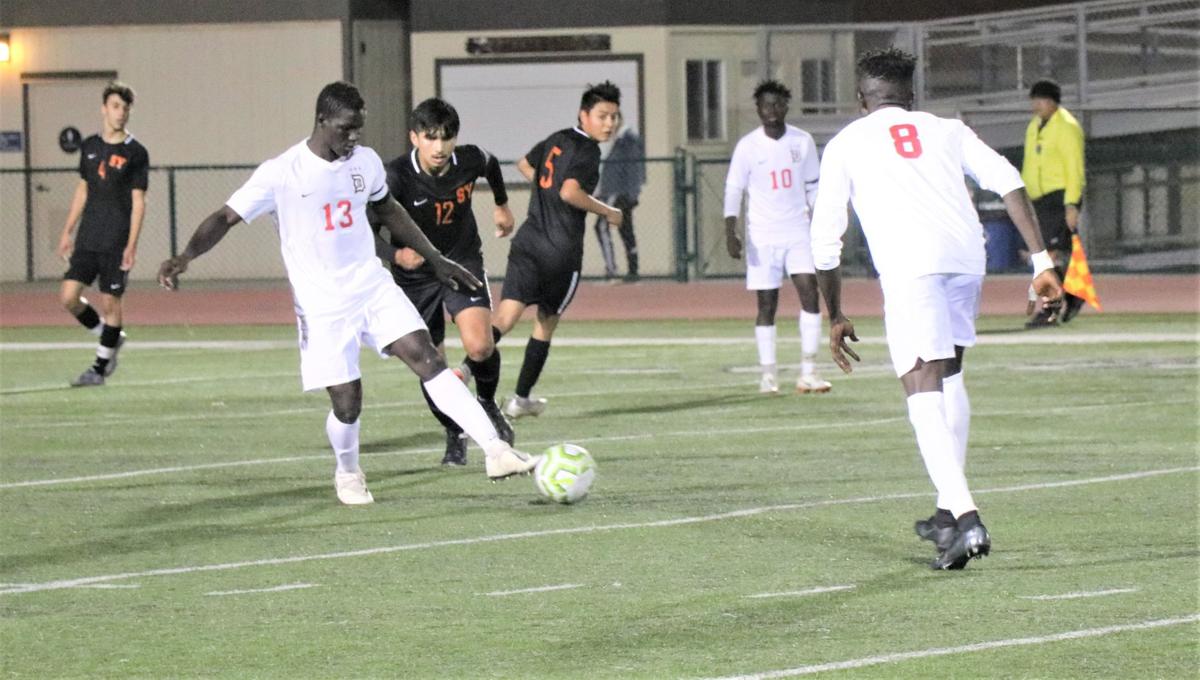 The Dunn School Earwigs' boys soccer team can't help but look ahead to its second game of the season.
After opening their season on Tuesday, Dec. 10, in Ventura against the St. Bonaventure Seraphs, the Earwigs face Panorama City's St. Genevieve Valiants in their home opener on Saturday, Dec. 14.
The Seraphs handed the Earwigs two of their five losses last year — a 1-0 loss on Dec. 7 in Dunn's second game of the 2018-19 season and a loss on penalty kicks after being tied 1-1 after regulation and two overtimes in the first game of the CIF Southern Section Division 5 playoffs on Feb. 6. Both of those games were at Dunn's Los Olivos campus.
Those two losses put a damper on an otherwise excellent season, going 10-6 overall including a 9-0 run through the Condor League.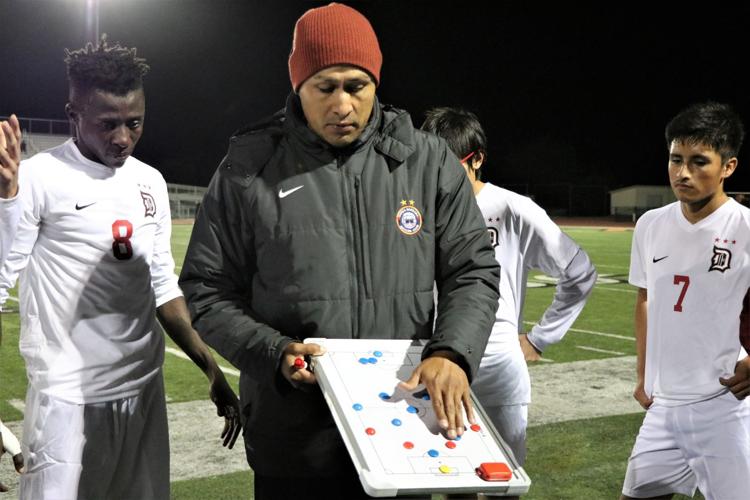 The Earwigs have a new head coach this year.
Ivan Becerra takes over from Alex Uribe.
Becerra has three assistant coaches; former Dunn head coach Mark Geriak, Joey Tensley and Tseliso Moeti.
Becerra is counting on his four seniors to lead Dunn back to the playoffs.
"Alpha Sowe is back. He'll be one of our main attackers. He's being looked at by Rutgers and other Division 1 colleges," said Becerra during a scrimmage at Santa Ynez High School on Thursday, Nov. 21. "Brima Kamara is our senior goalkeeper but we have a freshman, Walker Blake, who has really stepped up in goal. Brima is such a versatile player, a key player, that we can play him more in the field this year and Walker also allows us to build for our future. He should be an effective goal keeper for the next four years. Mikey Uribe and Abdul Razak Abdul Kadir are two senior midfielders that we're also counting on.
"Abdul is very physical. He's a key player but we have key players at every position. These boys play at a high elite level. When they're not playing on our high school team, many of them are playing for elite clubs. They want to take the next step and play in college."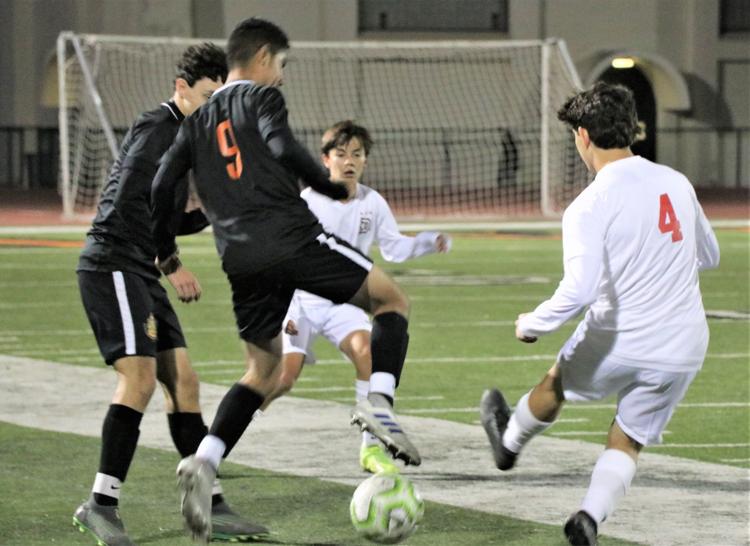 The junior class is led by center back Christian Jimenez, one of the team captains, forward Cameron Hao, Rio Peterson, Maximillian Kroo, Rene Pacheco, Jaxson Shaffer Oliver Tensely and Herman and Uli Sevilla.
Seven freshmen and sophomores round out the squad.
"We have 20 players. Every one brings something to the table. They are all special, high intensity players," said Becerra. "Having a number of younger players gives us time to prepare for the next four years."
Becerra is the Strength and Conditioning instructor at Dunn who recently moved to Solvang.
"These boys are all local. I'm the new guy," said Becerra. "I took this job to help develop these players."
While Becerra is new to Dunn, he's been working as a soccer coach on the Central Coast for several years.
A Native of Los Angeles' San Fernando Valley, Becerra played soccer while attending LA Mission College before moving over to UCSB.
"In 2004, I played in the NCAA national final against Indiana," said Becerra. "I played pro soccer for about five years and then retired to become a mentor. I coach a club team, the Kickers."
Becerra was also the head coach of the Bishop Diego boys' varsity soccer team for six years and spent another year coaching the Bishop Diego girls.
While games game's don't begin until December, Dunn was able to get in two preseason scrimmages, a 9-1 win over Orcutt Academy on Wednesday, Nov. 20, and a 1-0 victory over Santa Ynez on Thursday, Nov. 21.
In the Santa Ynez scrimmage, Sowe scored the lone goal off a Kamara assist.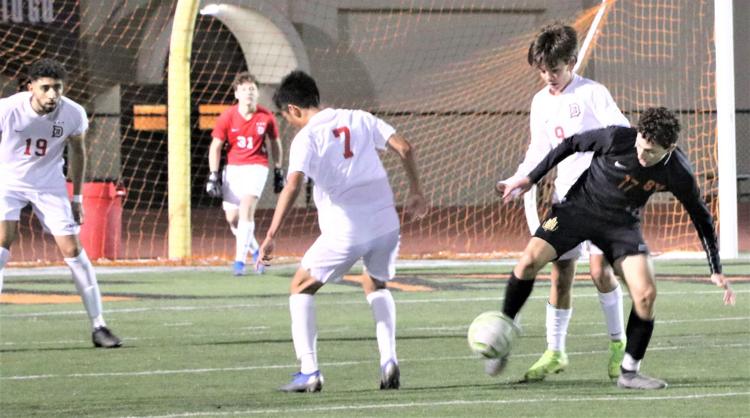 "This school has had great players over the year. They built a great foundation," said Becerra. "I chose to take part in this program to get us back to where we were last year but that isn't our only goal.
"I think this is a special group. You'll remember their names. You should really come out and watch these boys. Our goal is not to just make it to CIF but to win a CIF championship."
Get in the game with our Prep Sports Newsletter
Sent weekly directly to your inbox!