Edwin Portillo has one goal for the 2019 season.
"Win the league title… that's the goal," said Portillo. "There's no second place for me."
The longtime tennis and soccer coach is taking over as the head coach of Santa Ynez High School's girls' tennis team.
"Jennifer Rasmussen was the head coach for more than 20 years but she's stepping back this year. She'll still be around to help the team out," said Portillo during a recent preseason practice. "I've been helping out on the junior varsity and varsity over on the boys' side for the last two years but I've always been a tennis coach."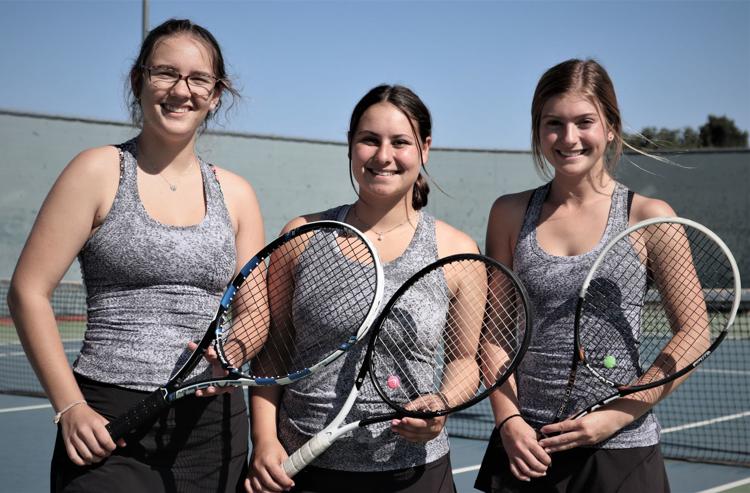 Portillo is no stranger to the school, having graduated from Santa Ynez High in the Class of 1995.
And he's no stranger to his team, having coached many of them in club programs for the past few years.
"These are all my kids. I was with the team for a month or so last year before I had to leave for a soccer coaching assignment and I got a real good look at them. This is a very good group. They should not be intimidated by the Santa Barbara schools now that they've got a taste of that level of competition last year."
Overall, the Pirates had a winning season, going 13-10 in 2018.
But there first year in the Channel League only produced a 3-7 record.
"The girls now know what it takes to be on top," said Portillo. "They know how much hard work it's going to take and I've set some pretty high goals."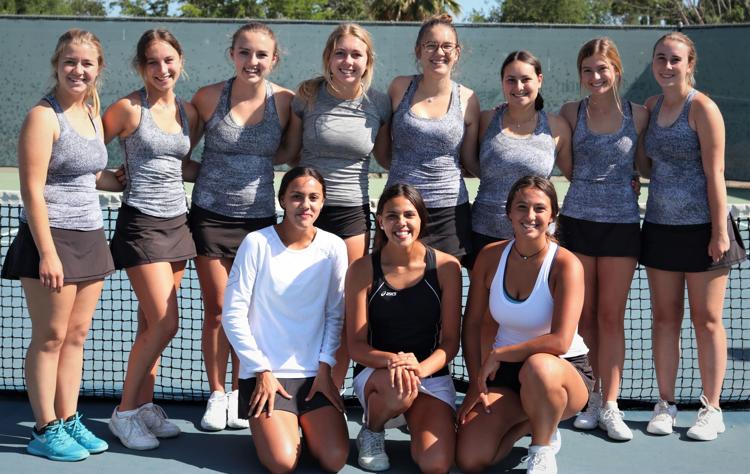 Despite losing three seniors to graduation — Tristan Bunderson, Mckenna Olsen and Ella Quinney — the core of the 2018 team returns.
No. 1 singles player Claire Collison is back for her senior season.
"I'm very excited," said Collison. "It feels like there's a little less pressure on me just because it's my senior year. Last year, I was nervous about playing the Santa Barbara Schools in league but this year we know what to expect. It should be a fun season."
Collison was one of three Pirates honored as part of the 2018 All-Channel League team; Collison was voted to the first team, Sophia Curti to the second team and Emmy Withrow earned Honorable Mention.
Sophia Curti, now a sophomore, is one of three Curti sisters on the 2019 squad along with her regular doubles partner and twin sister Isabella and their older sister Camilla.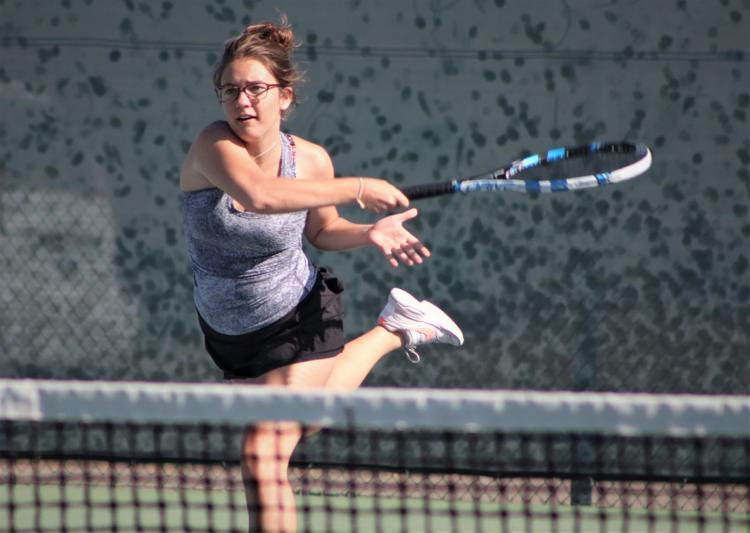 Alexa Yacoub, a No. 1 doubles player, and Clara Newton are also back. They join Collison as the team's tri-captains.
"Hopefully we'll come out better this year. We know all their players, know what to expect," said Collison, who has been a varsity player all four years. "Last year I was nervous. I didn't want to mess up. This year I'm so much more relaxed. I'm not so much in my head anymore. I think we're going to be a whole lot better."
"This year, we're working harder and conditioning more," said Yacoub, a three-year varsity player. "Coach is teaching us new shots and new strategy. It's interesting to learn there are so many ways you can hit the ball. Hopefully it will all pay off in a fun and successful season. All of the seniors want to go out on top."
"I'm looking forward to all the girls having a good year together… learning and growing and pushing each other to do our our best," said Newton, a three-year varsity player. "We're learning about how to control the ball more, how to attack from both offense and defense. I think we've all learned so much from last year. I think we're ready for the challenge."
Tessa Haws, Ella Christianson, Alana Hinkens, Boe Caplan and, according to Portillo, three or four freshmen will round out the team.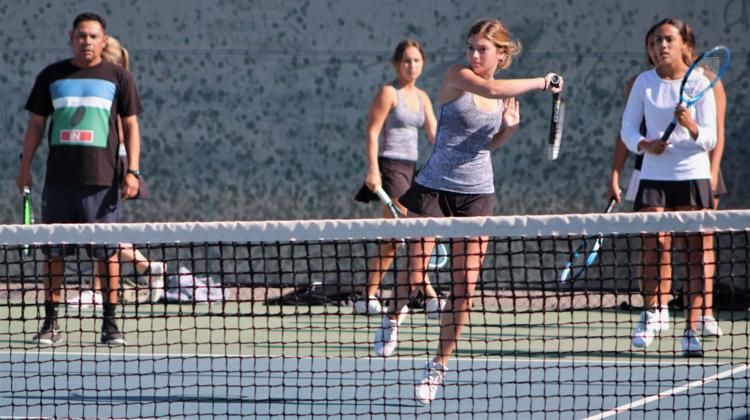 "Coach really leads by example. He is always telling us to be our best every time we step on the court and I think that's rubbing off on us," said Collison.
"The girls are making this so hard on me," said Portillo. "Claire is our No. 1 singles player. After that, there are at least five other singles players I can choose from to fill the other two singles spots. Alexa and the Curti sisters can play singles or doubles, so can Emmy. Picking the starters will be difficult.
"And we'll keep the competition going all season. Some of these girls are close and could play their way into the starting lineup down the road. I'm just pleased that we have such a deep roster."
The Pirates open their season at home on Tuesday, Aug. 27, against Pioneer Valley and hit the road the next day for a match at Nipomo.
"We'll use those preseason games to see who's consistent in singles and who can serve and volley the best which can lead to being placed on a doubles team," said Portillo. "By the time we get to Channel League Play (Tuesday, Sept. 24 at home against San Marcos), we'll have our lineup all set.
"I think this team is a lot better than last year and we'll have a good season and a whole lot of fun this year."