The Santa Ynez Pirates and San Marcos Royals softball teams don't know who they will next be playing.
But both teams know they'll be playing someone next week when the CIF Southern Section playoffs begin.
Both squads had already earned playoffs spots before Wednesday's regular season finale at Santa Ynez High.
The game determined which of the two would finish in second place in the Channel League standings, likely improving their playoff seeding.
And the Pirates made it two-for-two Wednesday in Senior Day diamond celebrations.
Pirates' softball wrapped up second place with a 2-1 victory over the Royals on the day the team honored its three seniors; second baseman Nicole Atiles, right fielder Sabrina Harridge and catcher Maggie Usher.
On Tuesday, the Pirates' baseball team honored its seven seniors before defeating the Royals, also by a 2-1 score in a game that went 13 innings.
The Pirates' Armani Garcia pitched another gem, a two-hitter with 15 strikeouts and only one walk — that to the Royals' Claire Early, the first batter of the ballgame.
"Fifteen strikeouts in a clutch game, we needed that performance," said Santa Ynez coach Benny Garcia. "The defense only had to make six outs."
Meanwhile, San Marcos' Allie Fryklund kept the Royals in the game with a complete-game, nine-hitter with four strikeouts and no walks.
After Early's early walk, Garcia set down the next nine San Marcos batters with a stretch of eight straight strikeouts ending when Kyla Robbins singled to begin the fourth inning.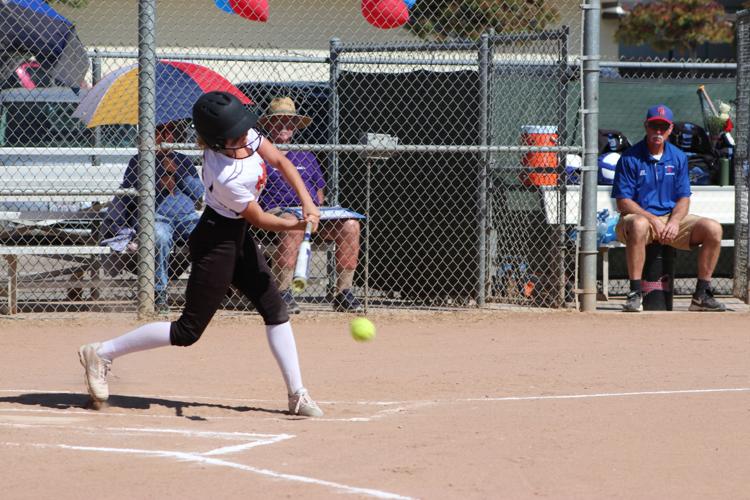 Garcia then struck out five of the next six batters before Fryklund got her team close with a lead-off home run over the left field fence in the top of the seventh inning.
"Their pitcher is also a really talented hitter. You miss a pitch, she'll make you pay," said Garcia. "We got her out on a popup and a strikeout but you could see just how good she can hit when she hit the home run."
After the Royals' Morgan Jensen got aboard on an error, Garcia retired the next three batters to preserve the win, fittingly getting a three-pitch strikeout to end the game.
"I told Armani, if the ball is not spinning they'll rip you apart," said Benny Garcia, who is also Armani's father. "If there's no spin, it's just a fastball and you can see how good they hit fastballs. In our last game, they beat us 10-2, our worst loss of the season, and Armani just didn't have any spin on the ball. She had it today and that made it tough on San Marcos."
"We didn't give up," said San Marcos coach Jeff Swann. "This is a good team but we always seem to wait until the fifth, sixth, seventh inning to make the game interesting."
The Pirates did all their damage in the bottom of the second inning.
With one out, Garcia singled on a short fly ball to right center field.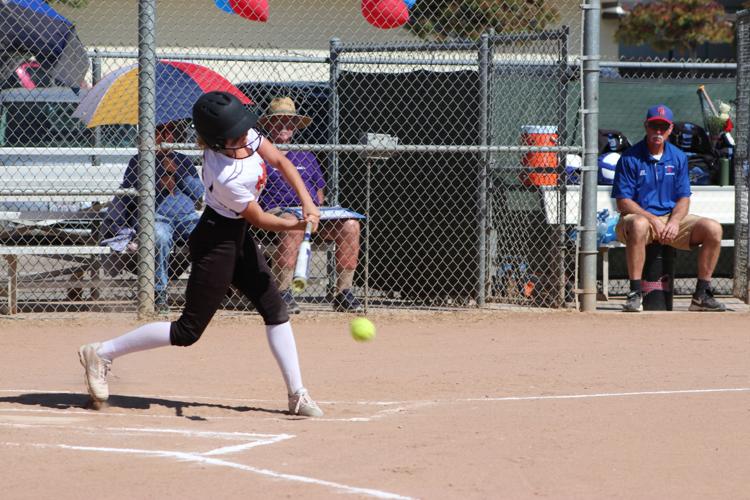 Amaris Cabrera came in to run for Garcia and advanced to third when Lauren Swing got aboard on the Royals' only error of the game with Swing ending up on second base.
Cabrera scored on a Mckinzzie Grossini single and Swing came home on a Harridge single.
"The kids really did their job — Armani, Lauren, Mckinzzie, Sabrina — they came through when we needed them. This was a great bounce-back game. They showed real character with how they responded after that last loss in how well they played today."
Yesenia Vega then singled to load the bases but Fryklund got out of the jam with a strikeout and a fly ball.
The Pirates also left the bases loaded in the third.
Usher and Molli Kadlec got things going with a back-to-back singles.
Usher was forced out at third on a ground ball by Garcia.
Swing hit a grounder up the middle to load the bases but Fryklund got out of trouble on an infield popup and a strikeout.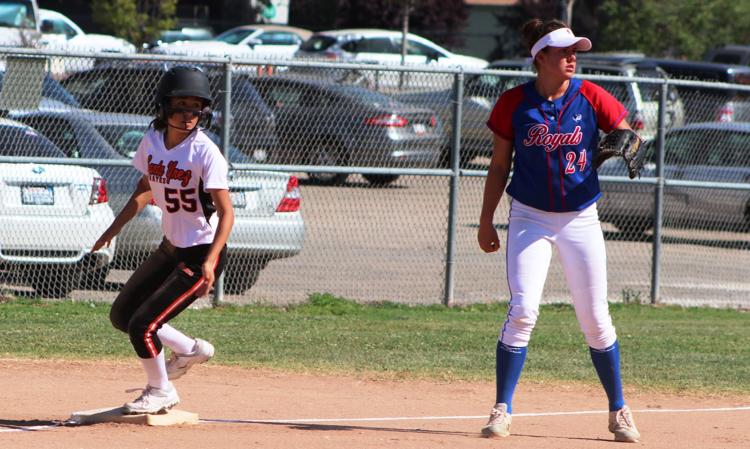 "Our defense did a really good job of backing up Allie today," said Swann. "Armani is really good at moving the ball around. We took too many strikes today. We needed to swing the bat more."
Fryklund gave up two harmless hits the rest of the way and then created late-game drama with her lead-off home run in the seventh before Garcia slammed the door.
On Monday, the CIF-SS released its softball playoff brackets.
The first playoff games will be played on Tuesday.
San Marcos will be in the Division 3 playoffs while Santa Ynez will be in Division 5.
"Last year, we played three straight (playoff) games on the road," said Garcia. "If we can open with a home game this year, that would be so good for our team and our fans."
The Santa Ynez Pirates and San Marcos Royals staged an epic Channel League baseball battle Tuesday afternoon at Santa Ynez High School.