One day after receiving some sobering news, veteran Lompoc High School Athletic Director Claudia Terrones, an avid runner, went on her usual 6-mile run.
Only this time, "It felt different," she said. "I was going about it a different way."
On that July 4 run, "I decided I would run a mile for each of my athletes," during her runs, Terrones said.
"We had 13 guys on the team," and at least nine of them hit at least two home runs during the Southside run, Eddie Garcia says. "Jaden LyBurtus hit 11 home runs and Trevor hit nine."
Terrones made that decision the morning after she found out the previous evening that, because of a spike in COVID-19 cases countywide, high school athletes in the Lompoc Unified School District would not be returning to campus July 6 for summer workouts as planned.
"I'm up to mile 75," she said. "I'm going to run a mile for all of our 360 athletes."
Besides being the school's athletic director, Terrones is also the longtime Lompoc girls basketball, and track coach.
"The biggest reason I'm doing this is because I identify with our athletes from the mental aspect. This has been hard. I'm doing this to give them the message, 'We haven't forgotten you,'" she said.
For weeks, Terrones said, she, district administrator Paul Bommersbach and Cabrillo High School Athletic Director Gary West collaborated on a plan to present to LUSD Superintendent Trevor McDonald concerning the return of athletes to campus.
Then, less than 72 hours before the athletes were to return, those plans were scuttled.
In the media poll, Montana received eight first-place votes, Montana State six and Eastern Washington and UC Davis one each. In the head coaches poll, Montana earned three first-place votes and Montana State, Eastern Washington and Sacramento State one each. Cal Poly, under new head coach Beau Baldwin, is scheduled to open its 2020 season Sept. 5 at ULM (formerly Louisiana-Monroe).
"It was a blow, but in that situation you can either sit back and do nothing, or you can decide you're going to do something," Terrones said.
Terrones decided to do something, running a mile for each of her athletes.
She said she has used the school's athletics Facebook page to promote the project.
"My family and the coaches have helped with this," she said.
"I used think that I just wanted to do screenwriting," Loos said.  "Now I'm not sure. I was able to have some experiences with production."
"(Before each run) there's an announcement on the page which athletes I'm running for. There is a quote of the day, and the announcement on the page always ends with, "Stay strong, Lompoc #wegotthis."
Terrones said, "My daughter, Tara, 12, helps select the quote of the day. My daughter, Tessa, 9, will hold (the page image) while I'm making the announcement."
A big plus through all of this Terrones said, is, "We live in an awesome community."
Terrones said that when the Facebook page promoting her running project was launched, "My video reached over 2,000 people. People liked it (on Facebook), then people shared it.
Dato was set to fight in April at the Chumash Casino, but that bout was scratched as the COVID-19 pandemic began to take hold in the United States. 
"It reached a lot of people, not just parents. The parents would go on to say, 'thank you for not forgetting us.' I feel good about their attitude." When she, West and Bommersbach submitted their plan for athletes' return to campus, said Terrones, "We had it all down.
"We had all the (players') bags ready, we had the forms for the kids to fill out, we had the workout pods for the athletes set."
Those plans did not come to pass July 6 but, Terrones said, the trio's efforts were not a total loss.
When high school sports in California do return, "We'll be ready," said Terrones.
"I've got our football calendar done, and I've pretty much got our cross country calendar done."
Under the return plan the CIF announced, the season opener for most fall sports, including football, will be in January.
No. 1 Toa Taua vs. No. 5 Mike McCoy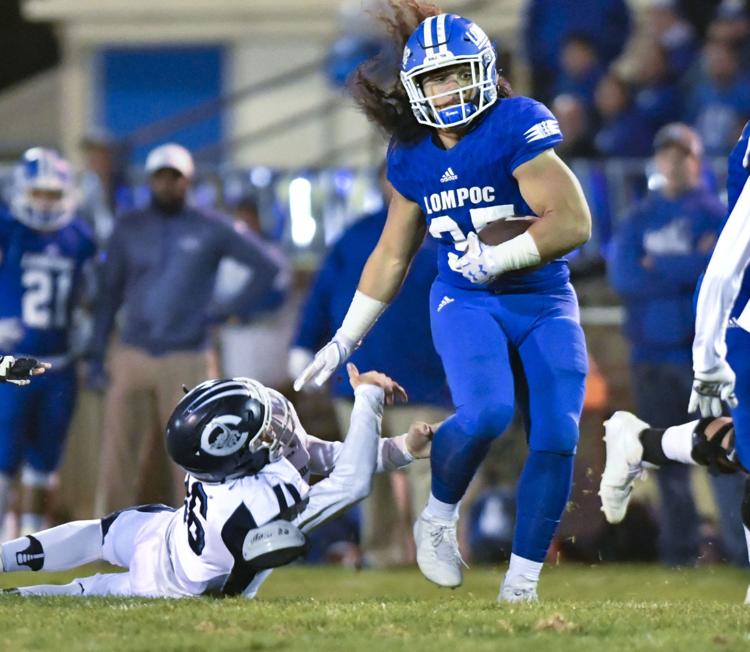 Toa Taua's career stats
Rushing: 501 carries, 4,612 yards, 73 TDs
Receiving: 13 catches, 151 yards, 1 TD
Defense: 193 total tackles (138 solo), 16 TFLs; 8.5 sacks; 2 INTs, 2 fumble recoveries, 5 forced fumbles
College: Mountain West Freshman of the Year at Nevada; entering junior season
Santa Ynez' Mike McCoy scrambles away from St. Joseph's Christian Tullos during their Nov. 4, 2016 game. 
Mike McCoy's career stats:
Passing: 141 for 251 for 2,524 yards, 23 TDs, 14 INTs
Rushing: 123 carries, 1,091 yards, 13 TDs
Receiving: 33 catches, 510 yards, 5 TDs
All-purpose: 2,488 yards
Defense: 90 tackles (56 solo), 5 TFLs; 11 INTs, 21 pass breakups, 205 INT return yards
Kicking: 103 kickoffs for 4,071 yards, 23 TBs; 90 punts, 2,998 yards, 18 inside 20
Returns: 32 kickoff returns 682 yards, TD
Scoring: 21 TDs scored, 108 kick points; 9 for 11 on field goals, long of 48; 81 for 85 on PATs
College: Set to play at Hancock
Vote: No. 1 Toa Taua vs. No. 5 Mike McCoy
No. 2 Lavon Coleman vs. No. 3 Caleb Thomas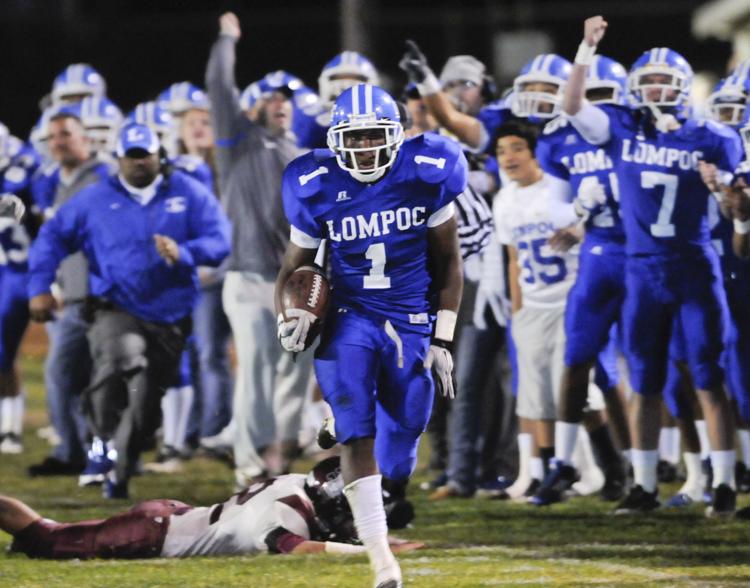 Lavon Coleman's career stats:
Rushing: 492 carries, 3,577 yards, 44 TDs
Receiving: 8 catches, 111 yards
All-purpose: 4,066 yards
Defense: 10 tackles; 1 sack; 1 INT
Scoring: 48 total TDs.
College: Starred at running back at the University of Washington, topping 2,000 career yards.
Note: 2011 All-Area MVP.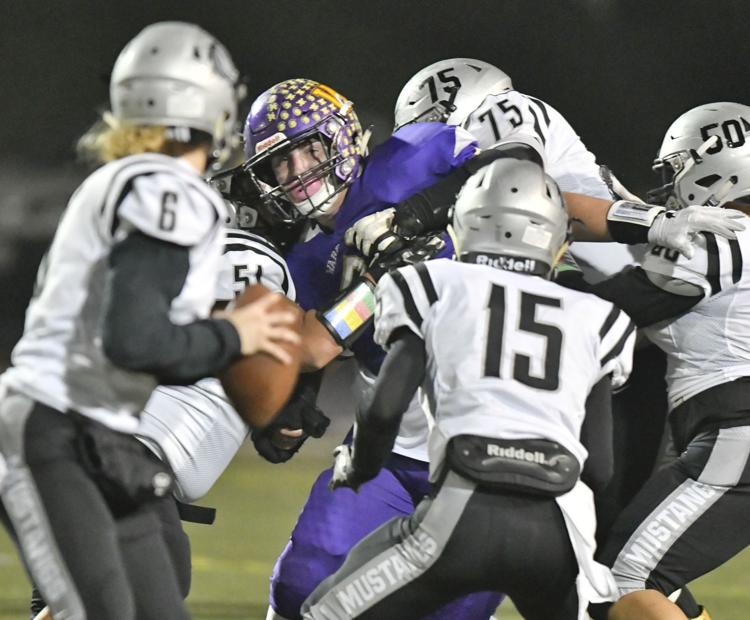 Caleb Thomas' career stats:
Defense: 103 total tackles (86 solo), 21 sacks, 2 forced fumbles, INT.
College: Red-shirted last year at Tulane. 
Note: 2018 All-Area MVP.
Vote: No. 2 Lavon Coleman vs. No. 3 Caleb Thomas
No. 8 Nick Kimball vs. No. 4 Garrett Owens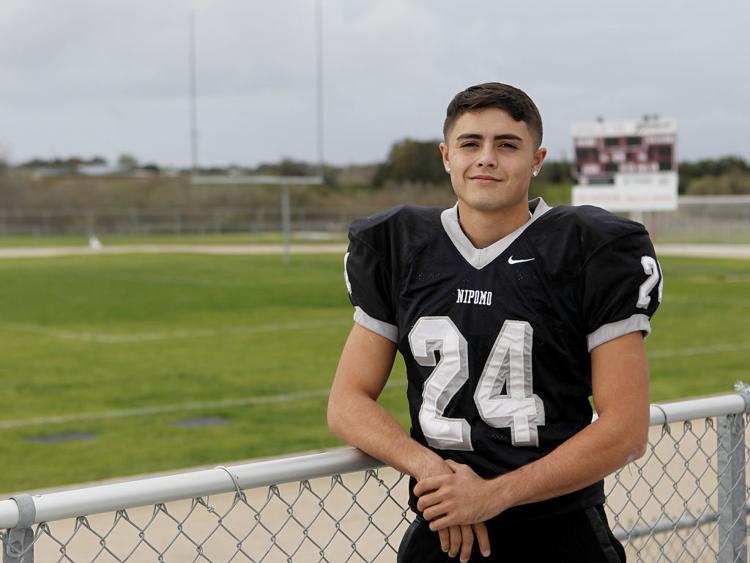 Nick Kimball's career stats: 
Receiving: 88 catches, 1,812 yards, 31 TDs (21 TD catches in 2014)
Defense: 35 total tackles, 3 INTs
College: Played at Hancock and the University of LaVerne.
Notes: 2014 All-Area MVP had 1,240 yards in receptions, and 21 touchdowns, as he helped lead Nipomo to the Southern Section Northwest championship. Also made 35 tackles that year.
Garrett Owen's career stats:
Rushing: 371 yards, 4 TDs
Receptions: 90 for 1,363 yards, 12 TDs
Defense: 161 total tackles (149 solo), 10 interceptions
Kicking: 134 touchbacks on 174 kickoffs; averaged over 35 yards on 61 career punts; 23 for 36 on FGs; 118 for 124 on PATs; Made 57-yard field goal.
College: Kicked at Oregon State/Iowa State. Made 32 of his 45 career field goal attempts at Oregon State, with a long of 50. As a Cyclone, Owens was good on 17 of 22 FGs with a long of 45.
Vote: No. 8 Nick Kimball vs. No. 4 Garrett Owens
No. 2 Patrick Laird vs. No. 3 Bradley Mickey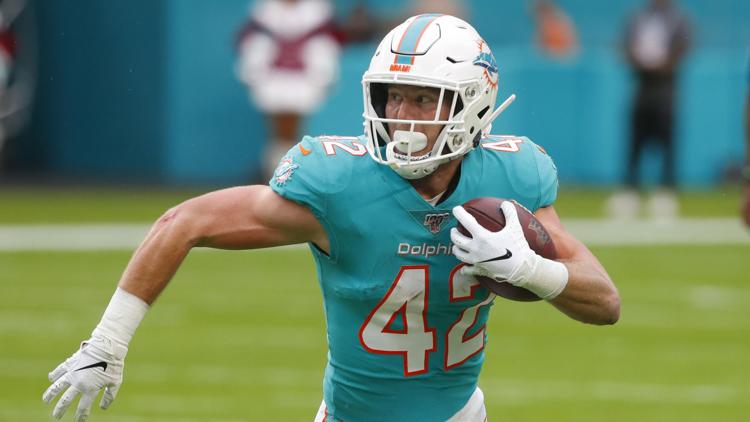 Patrick Laird's career stats:
Rushing: 4,551 yards rushing, 50 TDs (3,117 yards rushing, 32 TDs as senior)
College: Played running back at Cal.
Note: Currently on Miami Dolphins' roster. Only area player to score an NFL TD last decade.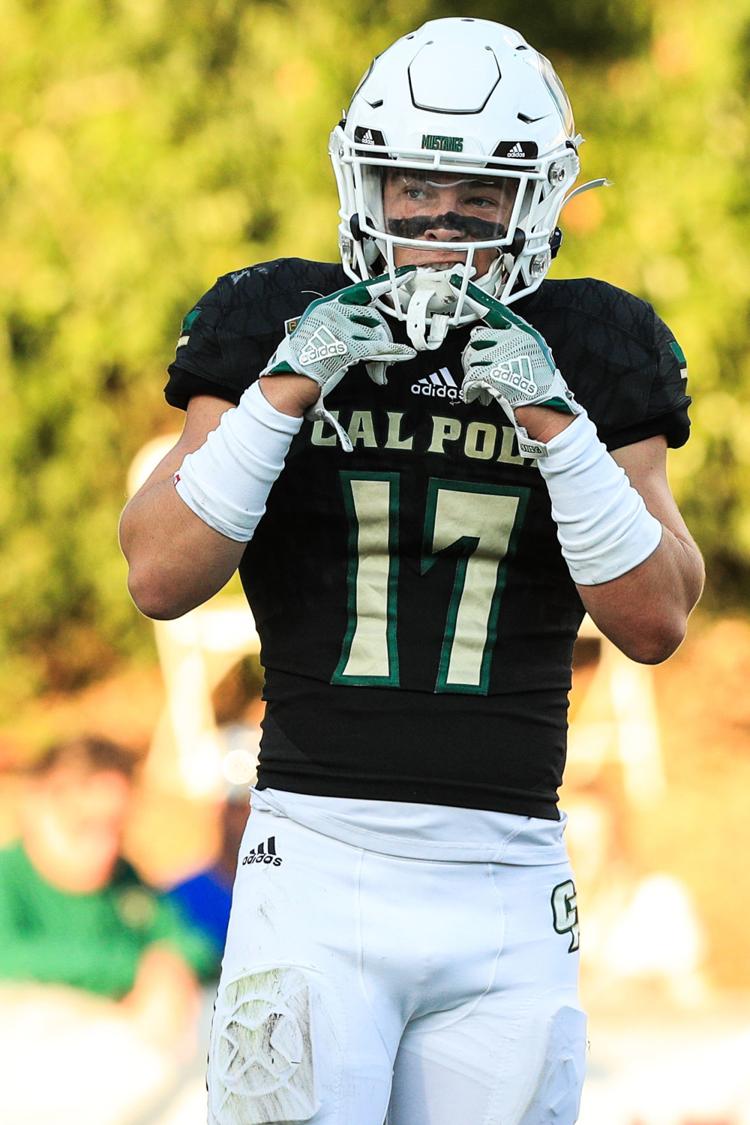 Bradley Mickey's career stats: 
Passing: 1 for 1, 26 yards, TD
Rushing: 132 carries, 1,244 yards, 15 TDs
Receiving: 82 catches, 1,106 yards, 9 TDs
All-purpose: 3,484 yards
Defense: 205 total tackles (129 solo), 3 TFLs; 21 career INTs for 284 yards, 38 passes defensed, 3 fumble recoveries, 4 forced fumbles
Scoring: 31 total TDs.
College: Saw significant playing time in the Cal Poly secondary the past two years.
Notes: 2015 All-Area MVP.
Vote: No. 2 Patrick Laird vs. No. 3 Bradley Mickey
Player of the Decade matchups set for regional semifinals
One round of action in and there's already been a top seed eliminated. 
The Santa Maria Times, Lompoc Record and Santa Ynez Valley News has developed a list of 16 nominees for Player of the Decade.
That list has been whittled down to eight after the first round of play and the 'regional semifinal' matchups are now set. 
Nipomo receiver Nick Kimball notched the biggest upset of the first round. Kimball, San Luis Obispo County's No. 8 seed, defeated Arroyo Grande's Seth Jacobs, who was SLO County's top seed. 
Votes from readers are determining the winners.
Kimball won that first-round contest over Jacobs with 355 total votes over a week. Jacobs finished with 259 total votes. 
Also moving on from San Luis Obispo County is No. 2 seed Patrick Laird, a former Mission Prep running back, who dominated his first-round matchup. Laird cruised to victory with a 395-41 victory over former San Luis Obispo quarterback Emilio Corona, who was the No. 7 seed. 
Bradley Mickey, from Arroyo Grande, narrowly topped former Nipomo quarterback Matt Albright in another first-round contest. Mickey, the No. 3 seed, edged Albright, the No. 6 seed, 282-242. 
Another former Arroyo Grande standout is advancing after a narrow victory. Former Eagles' kicker Garrett Owens received 283 votes, just enough to top former Paso Robles receiver Bailey Gaither, who finished with 269 votes. 
There was one minor upset in the first round of the Northern Santa Barbara County contest.
Toa Taua and Lavon Coleman, two running backs at Lompoc High, both won their first-round contests. 
Ainuu Taua, a former LHS defensive lineman and the No. 4 seed, was upset by Santa Ynez' Mike McCoy the No. 5 seed.  
Toa Taua and Coleman will both have their hands full in the next round.
Taua will face McCoy, who received the second-most votes of all the contenders in the opening round with 413. McCoy edged Ainuu Taua 413-316. 
Coleman is set to face off against Caleb Thomas, a former Righetti lineman who is now at Tulane. Thomas cruised past his first-round opponent, former Santa Maria quarterback Blake Truhitte, the No. 6 seed, 448-168. Thomas, the No. 3 seed, received the most votes out of all first-round competitors. 
Northern Santa Barbara County semifinals:
No. 1 Toa Taua vs. No. 5 Mike McCoy
No. 2 Lavon Coleman vs. No. 3 Caleb Thomas
San Luis Obispo County semifinals: 
No. 8 Nick Kimball vs. No. 4 Garrett Owens
No. 2 Patrick Laird vs. No. 3 Bradley Mickey 
The winners from this round will square off in the regional finals before the SLO County winner faces the Santa Barbara County winner to determine the Central Coast Player of the Decade.
Get in the game with our Prep Sports Newsletter
Sent weekly directly to your inbox!