That's how Santa Ynez High School boys water polo coach Jake Kalkowski approaches each season.
"I want their best every day," said Kalkowski at the 2019 season's first practice on Thursday, Aug. 8. "I want the boys to go 100 miles an hour in practice. We've designed it so that practice is the hardest part of the season. That makes the games the easy part."
Kalkowski, who is entering his 15th season as the Pirates' coach, feels that all the hard work his players put in now will pay off later.
"We are going to be competitive in the Channel League. We're going to compete for the Channel League title and make it to the CIF (Southern Section) playoffs," said Kalkowski. "We expect to win. A lot of that comes from the effort the boys put in right now."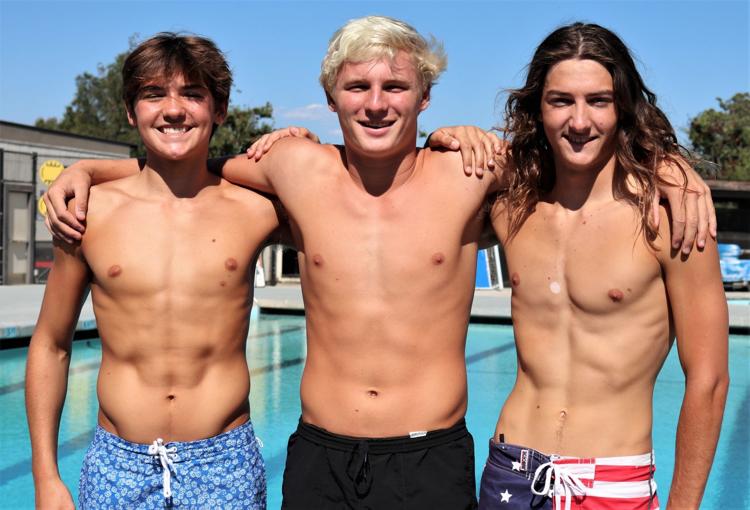 With 41 swimmers coming out for the varsity and junior varsity squads, Kalkowski feels he has the manpower to make a strong push for the playoffs.
"I think we'll be competitive against the bigger schools," said Kalkowski. "The CIF has us in Division 3. That makes us one of the top 60 schools in the section."
When it comes to league play, they're all bigger schools — defending league champion San Marcos, Santa Barbara, Dos Pueblos, Lompoc and Cabrillo.
"I think we can compete with anybody regardless of school size," said senior goal keeper Drake Clark. It doesn't matter how many students a school has, you can only put six (field players) plus the goalie in the pool. You can't play with your entire school."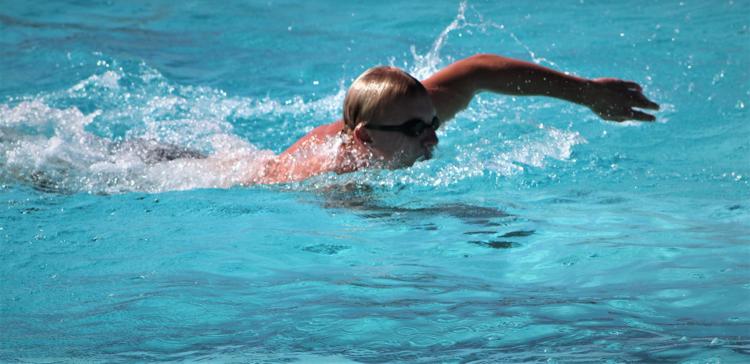 The Pirates lost just two starters to graduation from their 2018 team — Keller Haws and Mateo Del Solar.
Senior captain Henry Allen leads a roster of returning players that is loaded with seniors as 14 of the 19 varsity players will be graduating next spring.
"We've got the core of the team back," said Kalkowski. "It's a big senior class but we know Henry will be our most dominant player."
"I'm expecting a lot of big things from this team," said Allen. "With all the talented seniors, I think we can step up and do even better in the league and go to CIF."
"But Henry can't do on his own," said Kalkowski. "We know other teams will concentrate on stopping him. We need our other players to step up and we have to rely on the guys coming off the bench to keep the level of intensity high."
Returning starters Jace Grieco, Jacob Tilst and Clayton Davidson will be heavily involved in both the Pirates' offense and defense.
"Jake Healy came off the bench last year. He'll get the chance to start," said Kalkowski. "Sophomore Addison Hawkins will likely start. Addison transferred over from Dunn. Dunn doesn't have a water polo program but Addison has played a lot of club water polo. And Jackson Raney has shown a lot of improvement. He has the chance to be a key player."
While Allen spearheads the offense, the team has two veteran goal keepers to anchor the defense — Clark and junior Tristan Linder.
"They're both great keepers," said Kalkowski. "We regularly used both of them last year. We'll probably have each one play a half of the game and that will help keep them fresh, energized."
"I think our main job is to communicate, to take the load off the rest of the team," said Linder. "We're not just there to guard the net. We have to help position the players and kick start the offense."
"The goalie is like our quarterback," said Allen. "He directs our offense, communicates with us and helps choose whether we work the ball up the pool or go for a quick strike."
"I'm hoping to make this a season to remember, not just for me but for the whole team," said Clark. "This team has come together so quickly and I think that will help us for the whole season."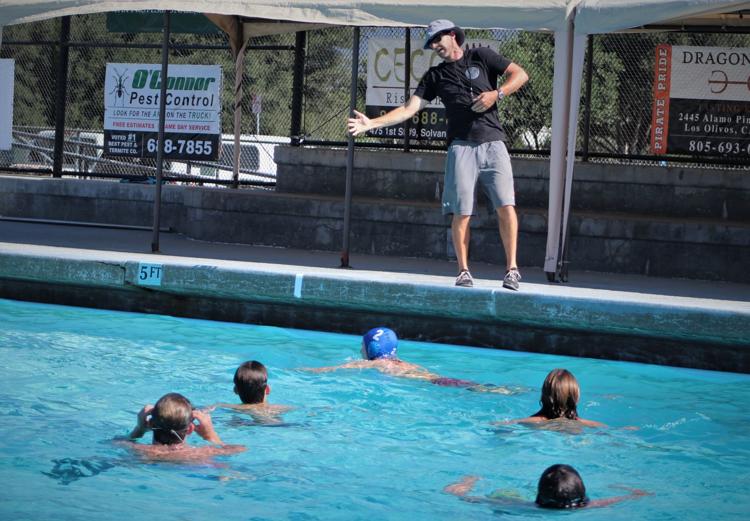 "All the games matter so we'll go out for the win right from the start but winning in the Channel League is the most important thing," said Linder.
Kalkowski runs a motion offense.
While there are six field positions, he keeps the players rotating, moving them around instead of always keeping them in one position.
"We want to create as much motion as possible," said Kalkowski. "Some players are more specialized like our center back defender or our point man up front in the middle, but generally we want to move them around. We do have set plays but we try to encourage as much creativity as possible and our constant player movement helps with that."
And defense often leads to offense.
Kalkowski urges tight defense with players going for steals that can lead to quick counter attacks.
"We emphasize creating fast break opportunities, whether they come from our offense pushing the ball quickly up the pool or from counters. Playing solid defense can really help us score."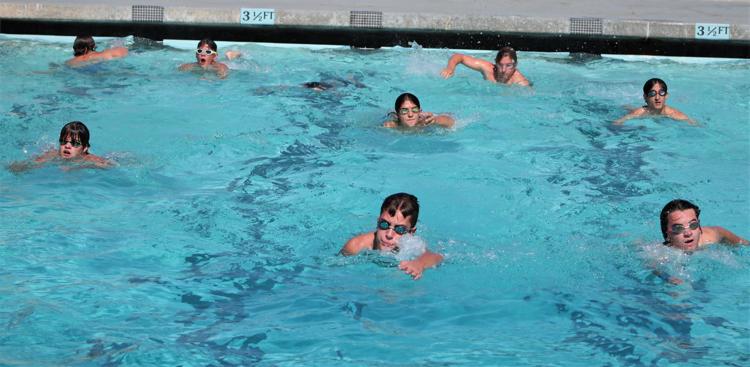 Santa Ynez finished its first season in the Channel League in fourth place, despite a third-place finish at the regular season-ending league tournament.
"We're looking to get at least second and maybe first place in the Channel League," said Linder. "I think we can compete for a league championship."
"We're going to let them know that we can play with them, with anybody," said Clark."
The water polo season gets underway with the team's annual Alumni Game on Saturday, Aug. 17, at 12 p.m.
"We usually get a good showing — about 20 alumni come every year — and they'll go up against our varsity," said Kalkowski. "We actually make our quarters a couple minutes longer than usual so we can get everyone in the game."
The varsity water polo team kicks off its regular season a week later with a two-day tournament at Arroyo Grande High on Aug. 23-24.
"It's not just swimming. You have to combine stamina, endurance, mental preparedness, knowledge, physicality – it might not be the top in any of on those areas but collectively, combined, water polo is at the top of the list," said Kalkowski. "I always remind our guys that water polo is the toughest sports in the world."