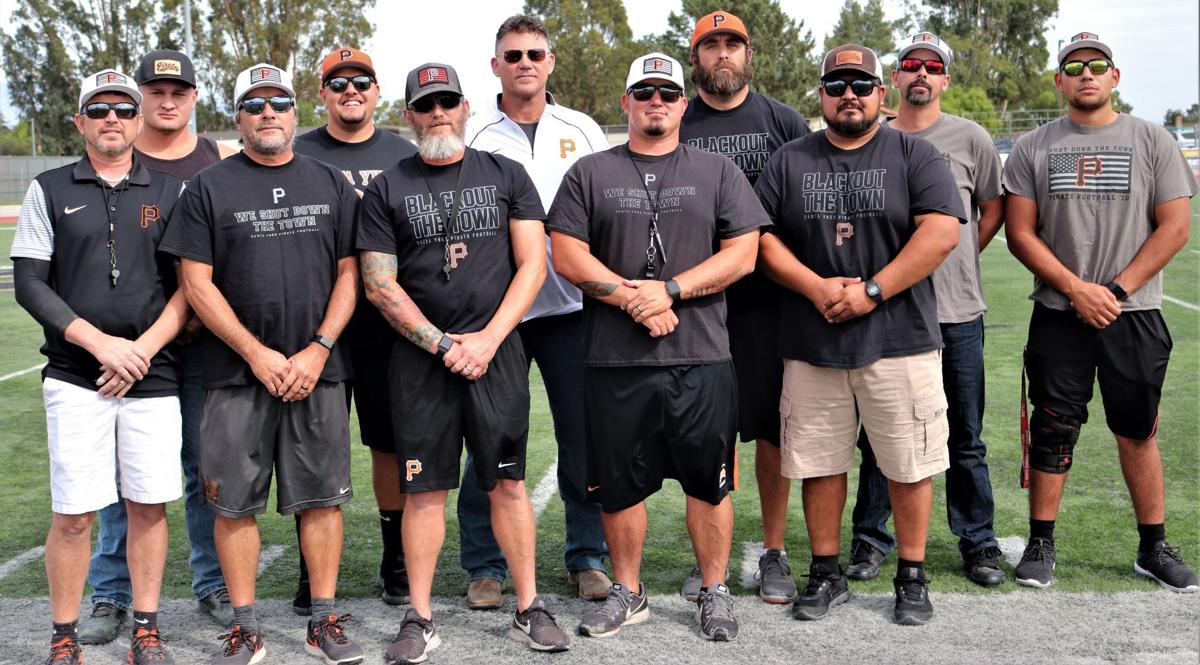 'Pirate Pride' is not just a motto for the Santa Ynez High School sports teams. It's a way of life.
And Pirate Pride will take on extra meaning Friday night when Santa Ynez hosts the Cabrillo Conquistadores in their annual Homecoming football game.
It's not just the stands that will be packed with Santa Ynez High graduates, the sidelines will also be overflowing with Pirate Pride.
"This game always has a special meaning," said head coach Josh McClurg. "It's a time to welcome back alumni — some of them are still on the sidelines."
McClurg leads a coaching staff that is loaded with assistant coaches who not only are graduates of the regional high school but also played Pirate football back in their day.
McClurg, Santa Ynez High Class of 1994, has 10 assistant coaches, out of a total of 15, who still wear the orange and black.
The Santa Ynez Pirates are hoping to make a run into the CIF Southern Section boys water polo playoffs.
"They are all former players," said McClurg. "Most of us were part of some of the best teams in Santa Ynez history so when we say 'Pirate Pride,' it's not only an attitude but our commitment to carrying on the success of the Santa Ynez team.
"I was a member of the 1991 Los Padres League champions. We made it all the way to the CIF semifinals."
Tony Armenta (Class of 1980) is the oldest of the assistant coaches. Armenta, 57, currently coaches the junior varsity defensive line and is the man in the press box during varsity games.
"I'm the eye in the sky," said Armenta during Wednesday's practice. "I've been coaching football in this valley for 30 years."
Armenta was a cornerback on head coach Dick McBride's 1979 and 1980 teams.
"Ken Gruendyke (who later became the Pirates' head coach and Athletic Director) was an assistant coach on that team. We tied Paso Robles for the Los Padres League championship and made it to the first round of the CIF playoffs," said Armenta. "I coached all these guys, coach McClurg and all the assistants, when they played here.
"I keep coming back because it's football — Pirate football. It's the best game in the world and it gives me a chance to teach young men about life. It doesn't matter how big or how fast you are, if you put in the work, you'll get in the game."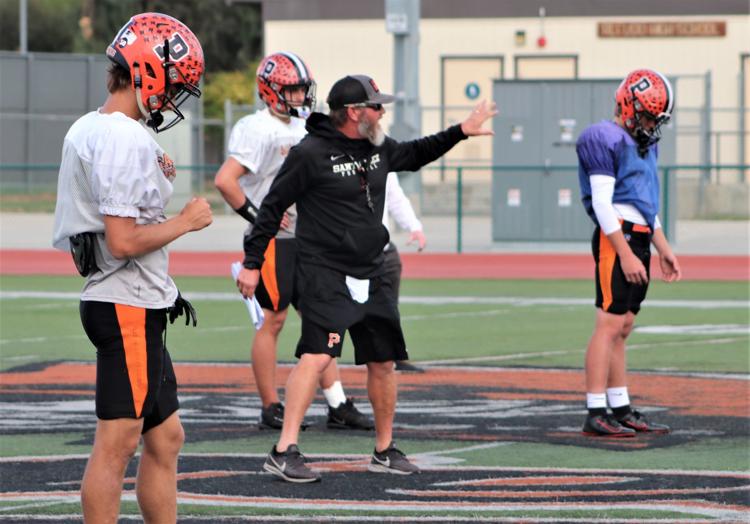 "Tony was my Pony baseball coach when I was a kid. I grew up with his nephew. Tony always coached us in football, too," said Greg Gandolfo, who, like Josh McClurg, is a full-time Santa Ynez High teacher. "From a young age, I knew I wanted to be a football coach. My goal was always to get here, to be a part of this school again. I'm so thankful to be a part of this school, a part of this community."
"Tony was one of the best defenders in our history," said McClurg. "Tony and my dad coached youth football together in 1987 and '88.
"Chris Johnson (class of 83) still has the school record for the most interceptions in a game (four) and season (18). Chris was my JV coach when I was a freshman, he was our defensive coordinator."
The rest of the list is long.
Scott McClurg, class of '94, is Josh McClurg's cousin and the cornerbacks coach.
Jason Finley ('97) coaches receivers and is the head coach of the girls varsity basketball team.
Big up front. Those three words seem to always apply to Arroyo Grande High's football team. Righetti, though, has a pretty good offensive line itself.
Joey Duarte (2001) is a defensive line coach; Sean Foy ('02) is the linebackers' coach and special teams coordinator; Tyler Piligin ('15) is the JV linebackers' coach; Nick Tipolt ('18) is the offensive line coach and older brother of current two-way team leader Dean Tipolt; Juan Sanchez ('19) coaches the JV defensive line; Gandolfo ('95) is the team's offensive coordinator.
"Sean and Joey played together on the 2000 team that went 10-2," said McClurg. "Nick was the center on our team while Juan played for us the last few years. I've known most of these guys for 20 or 30 years.
"A lot of people outside the Santa Ynez Valley don't realize it's not six degrees of separation with us — it's two degrees. Most of our dads worked construction or the trades and all of us grew up doing that kind of work.
"A lot of our families came here as part of the construction boom of the 1980s. The construction kids and the Chumash kids made for some tough, undersized teams that were pretty scrappy. We're always going to fight, never give up. That's how we grew up. That's Pirate Pride."
The long-term familiarity has created a generations-long bond between the current coaches, former coaches and players and the current Pirates and their families.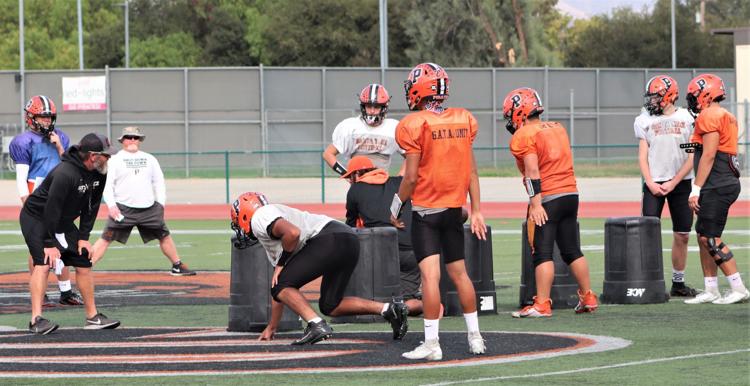 Star senior running back Anthony Gills is one example.
"Anthony's mother (former SYHS varsity softball coach) Denicia Gills and I were classmates. Now she has two sons, Anthony and Mikey, playing on our team," said McClurg. "And I have twin boys playing on the JV team.
"And having all these Santa Ynez grads as coaches means we have a common bond. We all care more about Pirate football traditions than we care about winning games. We grew up with these traditions, now we get to keep them going. Our long-term success is due to Pirate Pride."
When an offense scores 40 points one week and 35 the next, its team generally wins both games.
Homecoming weekend kicks off with the annual Homecoming Parade through downtown Solvang beginning Friday at 1:30 p.m.
Kickoff for the Homecoming game is at 7 p.m.
Get in the game with our Prep Sports Newsletter
Sent weekly directly to your inbox!