It was the final go-round for 16 Santa Ynez High School football players.
The 16 were honored during a special Senior Night ceremony when the Pirates hosted the San Marcos Royals in a Channel League football game Friday night in the final game of the season, a game the Pirates won 48-27.
"It will be weird putting on the pads for the last time in my life," said Dean Tipolt, a wide receiver and middle linebacker, before the game. "There's a lot of tradition here. We're family, a real brotherhood and sisterhood — remember Quincy Valle is an important part of our team — and I'll be playing hard to honor all of the people who played for Santa Ynez before us and for those who will be playing in the future."
"It goes so fast," said Jacob Davies during Wednesday's practice. Davies is a wide receiver, free safety and the holder for senior kicker Valle. "I'm just going got work as hard as I can, leave it all on the field and try to leave a good example for the other guys."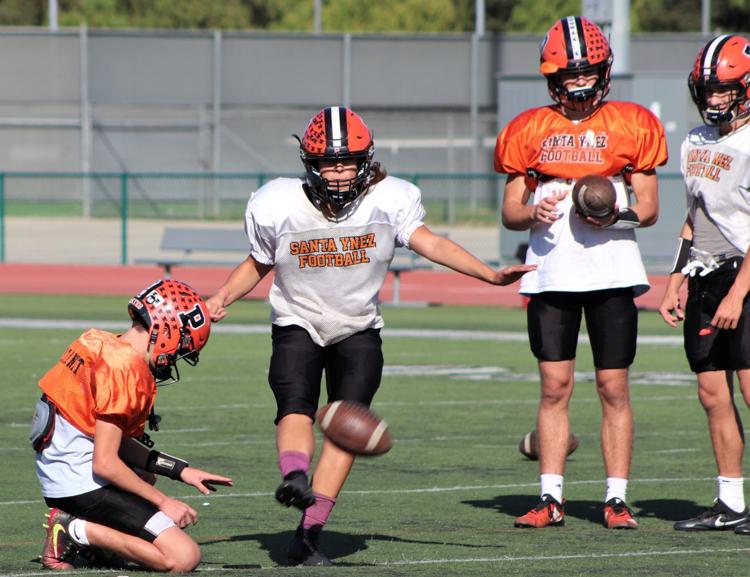 "Jacob epitomizes Pirate football. He's the smallest guy on the team but he has the biggest heart. He always gives everything he has," said head coach Josh McClurg. "And Dean puts the hard hat on and does whatever is needed to help us win football games. Those two guys are key. They are the heart of this team."
The Pirates ended the season on a winning note.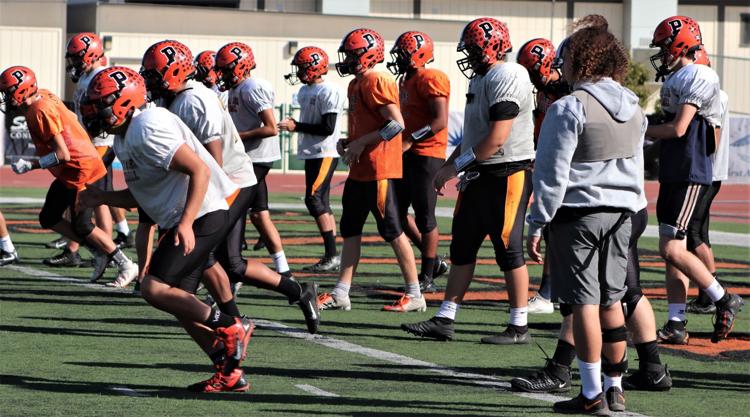 "You want to send your seniors out with a win to thank them for what they've done and what they've accomplished over the last four years," said McClurg. "There will be Senior Night festivities but when you come down to it, it's still a football game and we want to win every time we step on the field."
The teams sported identical 3-6 records; both were 1-3 in Channel League games heading into Friday night's Senior Game.
The Pirates wrapped up fourth place with their win, dropping the Royals into fifth.
The Pirates had to stop Royals' passing attack led by quarterback Ben Partee.
Partee has thrown for 1,876 yards with 18 touchdowns, completing 152 of 233 passes with five interceptions.
Josh Brown has 15 of those touchdown receptions on 62 catches that were good for 857 yards,
The Pirates also had to keep an eye on Henry Herrera, the team's leading rusher and second leading receiver.
Herrera has carried the ball 165 times, gaining 729 yards while scoring 15 touchdowns. He has also caught 28 Partee passes for 278 yards and one TD.
The Royals are averaging 25 points a game on offense while giving up and average of 28.5 points a game.
Tipolt is a key to stopping the Royals' plans.
He leads Santa Ynez with 61 tackles, but he'll have plenty of help. Davies and senior Tyler Germani are cornerstones of the Pirates' defense.
Several underclassmen have also filled important roles on the defense including junior Logan Ast and sophomores Brandon Welby and Tanner Padfield.
Santa Ynez has similar offense numbers, averaging 21 points on offense while giving up an identical 28.5.
Junior quarterback Bennett Redell directs the Pirates' attack.
Redell has completed 101 of 183 passes for 1,199 yards with 12 touchdowns and 11 interceptions.
Senior Anthony Gills is the leading rusher with 10 touchdowns on 92 rushes that were good for 579 yards.
Ast, Tipolt, Redell and Alex Perez also saw see plenty of action at running back.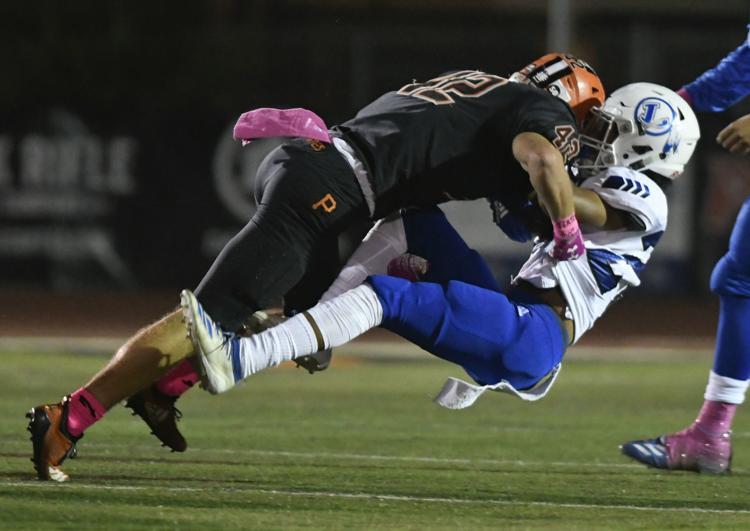 Redell's top targets are senior Lars Ladinig and junior Camron Prendergast. Each has four receiving touchdowns and 35 catches with Ladinig gaining 381 yards and Prendergast 301.
Linebacker Jack Huffman is by far the Royals' defensive leader with 63 tackles. Cornerback Noah Duenas is second on the team with 48 tackles.
"I've had some great memories," said Davies. "Getting called up to the varsity at the end of my sophomore year; getting that text last year that see we were going to CIF (the CIF Southern Section playoffs); getting my first touchdown this year (against Cabrillo) and my first interception (against Templeton); and just that feeling you get after a win."
"I remember being called up to the varsity in that same game with Jacob," said Tipolt. "My best memory is of our former middle linebacker (2019 graduate) Mateo Baca. He took me under his wing and taught me how to play the position the right way. I have huge respect for him as a teammate and a brother."
"Every group of seniors means a lot to the program," said McClurg. "They've put in the work. They deserve to be honored on the Senior Night, but our goal is still the same — to win a football game."