The Santa Ynez Pirates girls basketball team introduced itself in style in last year's inaugural season in the Channel League.
Santa Ynez, easily the smallest school in the league, surprised everyone but themselves with a second-place finish playing against the three big Santa Barbara area high schools — Santa Barbara, San Marcos and Dos Pueblos — and their two old Los Padres League foes — Lompoc and Cabrillo.
They're hoping for even more as the new girls basketball season gets underway.
"Considering the league we are in, it was something we didn't expect," said second-year head coach Jason Finley as a recent practice. "Most people picked us to finish last. When we actually went out and did it, beat those bigger schools, the belief grew. Our girls were used to playing the jerseys — they'd get scared when the jersey said Santa Barbara or one of the big schools. Once we got past playing the jerseys, we could play the players, play the game and as soon as we began playing Pirate basketball, everything changed."
"Last summer (2018) we were a little skeptical but we were all trying our hardest," said Molli Kadlec. "The progress started showing in the season. I was happy with the results but we all want to do better this year."
"And it was good to see the stands packed again. The place was packed," said Finley. "It was great to see the support and Pirate Pride coming back to basketball."
The Pirates will be missing three key players from the 2018-19 squad; Center/Forward Marlies Cortez and point guard Lita Wright have both graduated and junior center Madison Holbrook has moved up to Paso Robles.
"Losing those three hurts. They helped us change the culture to start us back on the path to winning ways," said Finley. "But we've still got a lot of talent coming back."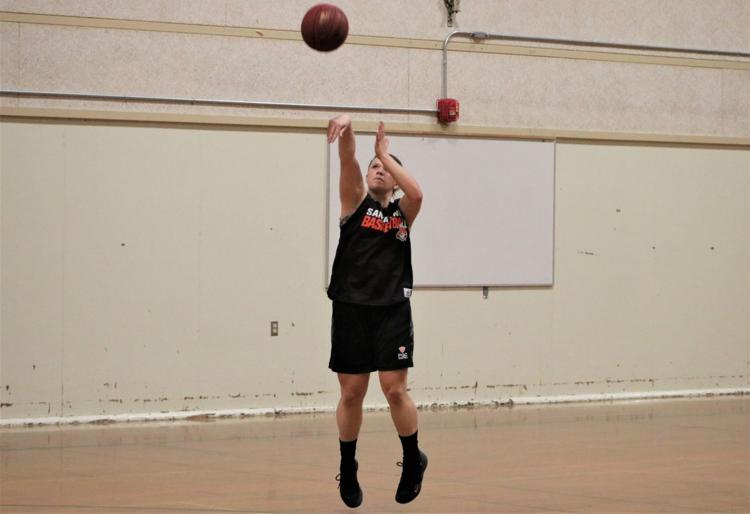 This year's team featured four seniors; center/forward Quincy Valle, guard Malia Loos, center/forward Emily Cunningham and guard Morgan Blunt.
"This is the biggest senior class we've had in a while," said Finley. "Morgan is healthy this year. Last year she was coming off an ankle injury.
"We started practice the first week of October and most if the varsity is settled. I think we've locked down four starters. Nayeli Torres will be our point guard and we'll have Malia, Molli and Grace Padilla. Grace can play all five positions and is our best defensive player so we can put her against anyone. Quincy or Morgan will be our fifth. Morgan has always been our sixth man. You can plug her in anywhere. So it's between Quincy and Morgan. We'll figure it out."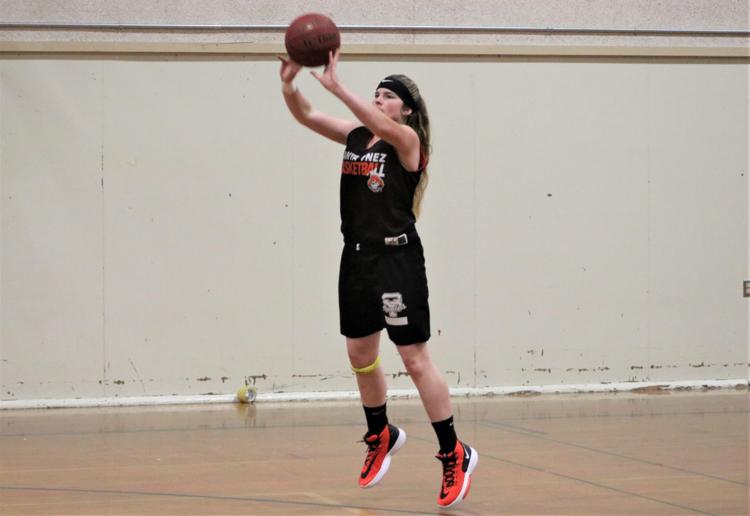 Loos is the team' sharpshooter, setting the school 3-point record last year.
"I made eight in one game but that's not important as getting the win. It's all about being a team," said Loos.
Something else Finley has to decide — who gets the last spot on the varsity roster?
"We have three girls that are really working hard to get that spot," said Finley. "We have to decide between sophomore guards Dakota Blunt and Riley Vannasap or junior forward Michaela Baker."
Rounding out the varsity will be Kattie Nguyen, Giselle Hrehor, Nayeli Torres, Kaiya Whitesides and Halle Maniscalco.
"Grace was the league's defensive MVP last season and Molli, Malia and Morgan were All-League players," said Finley. "When you return that many All-League players, it's a plus."
"I was not expecting to get Defensive Player of the Year. It sure exceeded my personal expectations," said Padilla. "I always try to push myself and take on the other team's best player to prove it for myself and my team."
"This year we have all the skills and team unity," said Kadlec. "Not all of the schools have that. We know how to work with each other and not just try to showcase our individual skills."
"I've been counting down the days until the beginning of preseason," said Padilla. "I love this team so much. We're all family. It's the best sisterhood in the world, all working together to make each other the best we can be."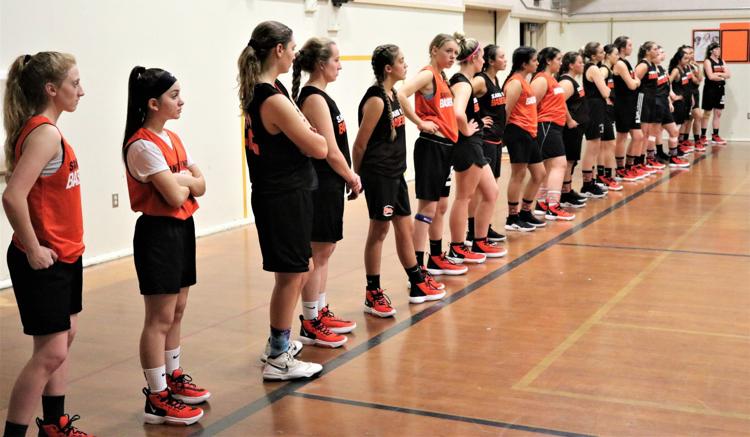 Santa Ynez opens the season Tuesday night with a non-league home game against Nipomo.
The Pirates are on the road Thursday in another non-league game at Morro Bay.
"That's a rivalry game — Pirates versus Pirates. We'll be ready for that," said Finley. "Last year we showed what could be. The Channel League is a tough league with good players. We feel we have unfinished business, finishing in second place. We're all excited to move ahead and take the next step."