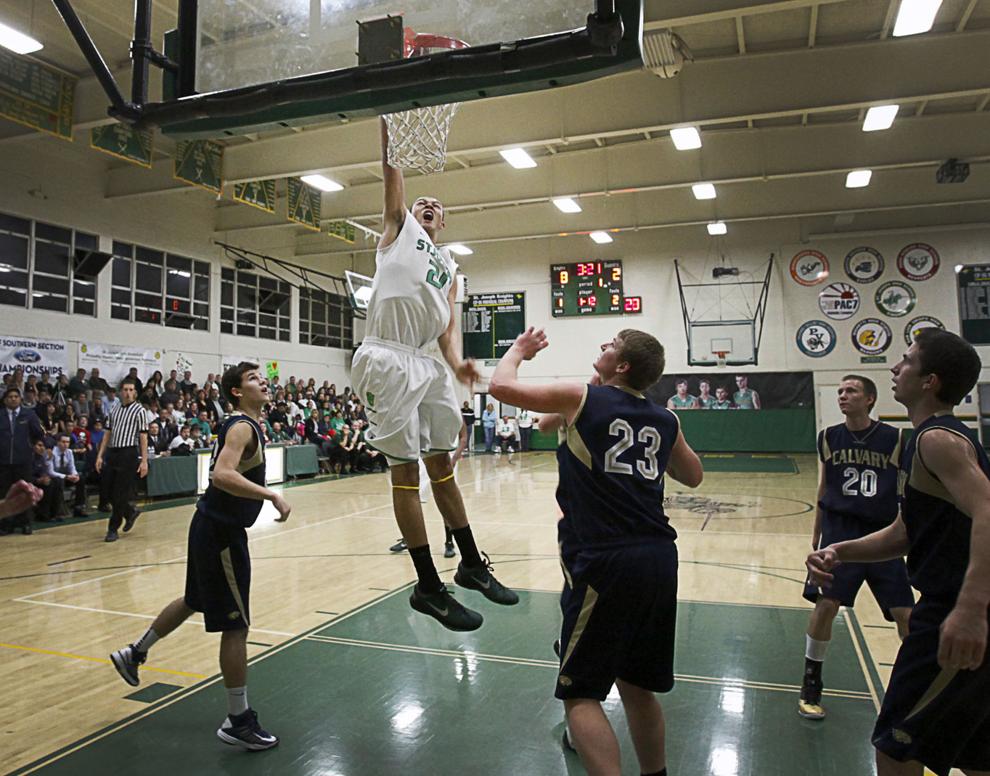 Datu graduated from St. Joseph High before Gomez ever entered high school. Datu, a 2014 graduate, went on to play at Chico State after starring at St. Joseph as a 6-foot-7 center/forward. 
Datu scored 1,448 points  in 118 career games with the Knights. He averaged 12.3 points and 7.9 rebounds per game, totaling 935 career rebounds, 305 blocks, 75 assists and 73 steals.
The former Knight was a consistent performer in high school, but broke out during his senior season, averaging 19.3 points and 9.5 rebounds per game that year.
With a long wing-span and an ability to quickly rise up off the floor, Datu was also one of the area's premier defenders. He averaged 2.6 blocks per game in his career, averaging 2.7 as a freshman.
Datu developed his offensive game with the Knights, fine-tuning his jump shot throughout his career. He attempted just two 3-pointers his freshman season, but shot 39 as a senior. He also had a great ability to get to the free throw line. Using his size and quickness, Datu went to the line 177 times his senior season, making 69% of those attempts. 
"When you get someone as a freshman, you always have high aspirations," St. Joseph coach Tom Mott once said of Datu. "And you try to forecast where you think he'll be in four years. Keith definitely lived up to our expectations."
Datu made the final of this contest after beating Cabrillo High grad David Terrones in the semis, 1,108-690.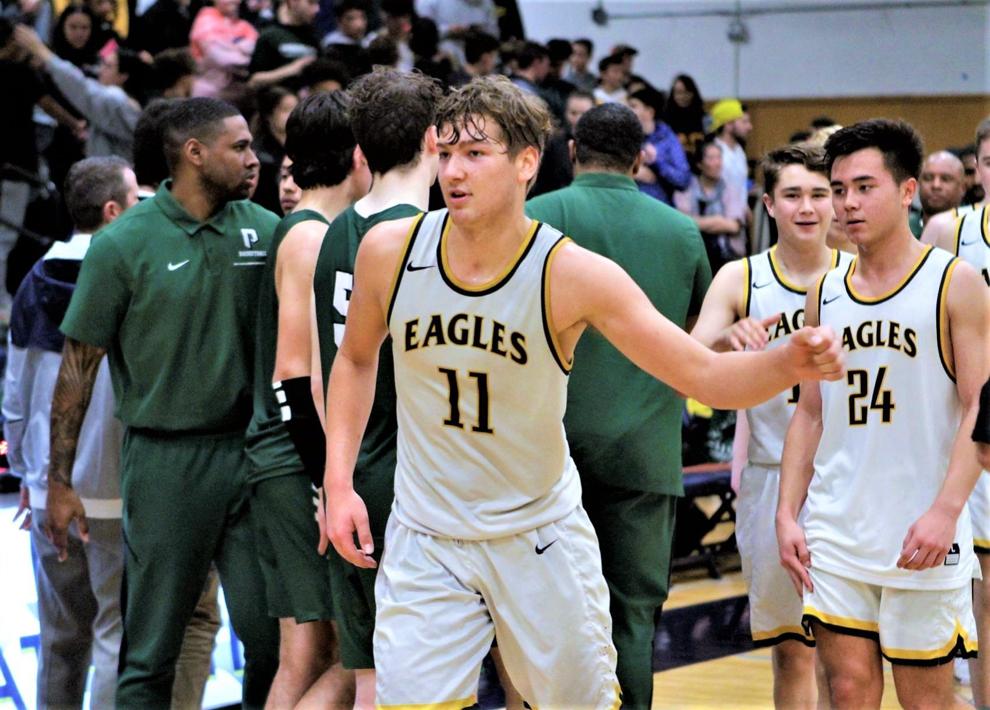 On the other end of the bracket is Gomez, one of the finest players Arroyo Grande High has ever produced. 
Gomez, a 6-foot-3 sharpshooter, led the Eagles to the CIF State SoCal regional title last March. He and teammate Robert Hutchens were named the Mountain League co-MVPs.
Gomez averaged 21 points, 6.7 rebounds, 5.2 assists and 2.2 steals per game last season, earning league MVP honors and the All-Area Offensive Player of the Year award. Gomez is now a freshman on the UCSB men's basketball team.  
Gomez was a three-year starter and two-time league champion at AGHS. He was named First Team All-Mountain League in all of his final three seasons at Arroyo Grande. His final game was the 79-69 win over Burbank Providence in the CIF State SoCal Regional championship.
The Eagles were set to play for a state championship before the finals were canceled at the onset of the coronavirus pandemic.
"I just feel amazing, man. We worked really hard to get to this point, in the offseason, the preseason. I couldn't ask for a better group of guys to be around," Gomez said back in March after that fateful final game. "I'm super grateful."
Gomez knocked down 120 3-point shots during his senior season alone. Gomez bumped his scoring average up from 12.6 to 21 from his junior year to his senior campaign. (He averaged 12.6 points a game in 2018-19).
During his final season at AGHS, Gomez shot 49% from the field and 45% from 3-point range.
The Gomez voters have been dominant thus far, though Datu's supporters have been right there. 
Gomez eased past another former St. Joseph star, JoJo Walker, in the semifinals. Gomez won that matchup 1,830-785. There were 4,413 votes cast in the semifinals.
Datu earned over 1,800 votes in his Elite Eight win over Righetti's Cameron Walker. Gomez had nearly 1,500 votes in that round. 
There's been about 20,000 votes cast through three rounds of voting. 
The Times has polled current and former coaches to develop its list of nominees for Player of the Decade. 
- This poll is not scientific