Karlos Balderas is at a crossroads.
Balderas typically plays up the importance of an upcoming fight, but this one truly feels pivotal. 
Balderas, the former Olympian who's become the pride of Santa Maria, admits the time has come to take his career to the next step. His first seven professional bouts have all gone smoothly, with six of them ending in knockouts and the other a unanimous decision. 
But his April 20 fight, which will be broadcast live on Fox Sports from the Dignity Health Sports Park in Carson, will be the first scheduled to go eight rounds. 
It's the next step in Balderas' journey aimed at cementing the 22-year-old as a legitimate world title contender.
If everything goes as planned April 20, Balderas hopes to fight twice more in 2019 and move up to 10- and 12-round fights next year as he closes in on a marquee fight.
Then it's time for a title shot.
"This fight is the one for me," Balderas said during an interview at his family's gym in Santa Maria. "This is taking that bigger step. I'm jumping up to eight rounds on television and it's going to open a lot of doors for me and my brother. A lot of that is weighing on this performance."
Jose Balderas, Karlos' older brother, is 6-0 in his pro career and is expected to have a televised bout next month. 
Karlos Balderas' seven fights have taken up just 15 rounds, so the lightweight is eager to gain more experience in the ring. 
He'll need it to contend in his division, which is loaded with young talent, including 21-year-old Teofimo Lopez and 20-year-olds Devin Haney and Ryan Garcia. 
Balderas has the least pro experience out of those three as Lopez is 12-0, with 10 KOs and Haney is 21-0. Ryan Garcia is 18-0.
"A really, really, really big fight is going to be that Teofimo fight," Balderas says. "Things have been heating up since the Olympics. They've been talking smack and I've said a few things, too—but they started it. That's the fight people want to see. But there's a lot of prospects and they're all in my division."
There's some history between Lopez, a Brooklyn native and a highly-ranked prospect, and Balderas.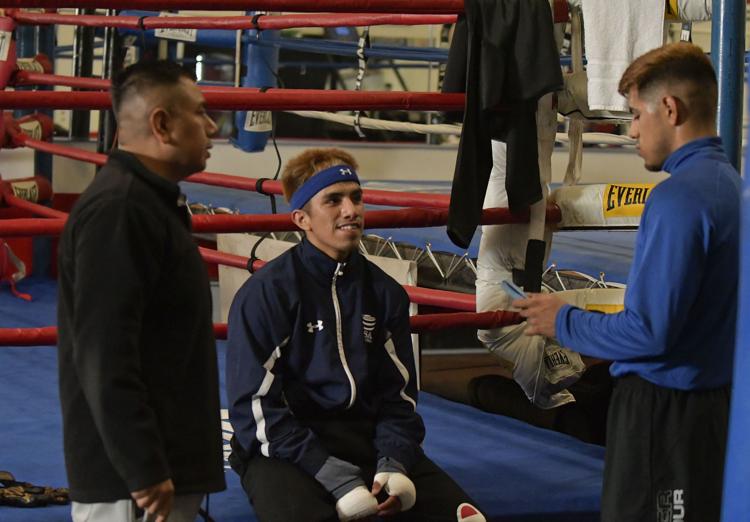 Lopez qualified for Team USA ahead of the 2016 Olympics, but Balderas had already taken up the lone U.S. lightweight roster spot, so Lopez had to represent Honduras, where his parents are from, at the Olympic Games in Rio de Janeiro. Balderas advanced to the quarterfinals in Rio while Lopez was eliminated in the first round.
Lopez is now one of the top prospects in the world at 135 pounds.
"It's just a matter of time until these fights happen, unless they're avoiding me," Balderas said. "I think a fight like that can happen in about a year from now, that'll be when I'm fighting 10 rounds. I'll have a few fights at eight rounds—maybe four—then I'll move to 10 rounds and 12 rounds."
For the April 20 bout, Balderas is expected to fight Puerto Rico's Pedro Vicente, a 30-year-old who's 6-2 in his pro career with two knockout wins, though Balderas said his opponent had yet to be confirmed. 
Balderas' scheduled fight is part of the Premier Boxing Champions Fight Night Extra program that will air on Fox Sports 1 after the FOX primetime broadcast headlined by former world champion Danny Garcia's 12-round welterweight bout against veteran Adrian Granados.
Balderas is happy to be fighting back on television.
His February bout, a knockout of Jose Cen Torres in Los Angeles, wasn't broadcast on FS1 after earlier televised bouts went the distance.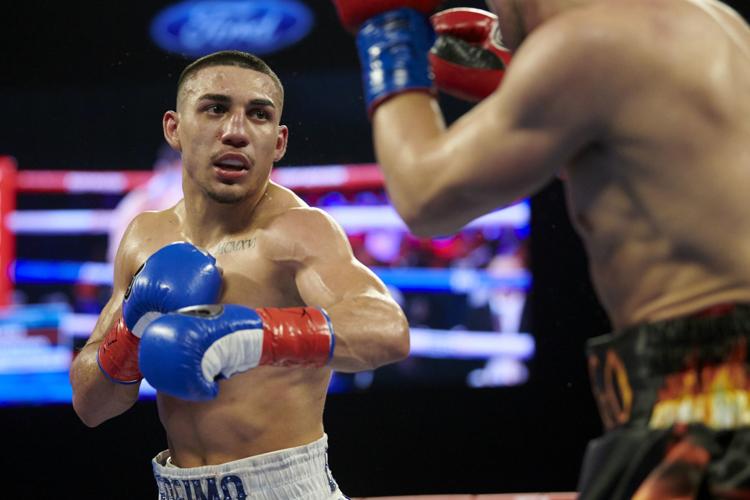 "I know what I can showcase and I want that to be on television," Balderas said. "It was unfortunate that didn't happen in my last fight, but I can't let that get to me. FOX's broadcast is only 2 1/2 hours and that's it. Whatever you get in during that time is what you get. All the fights went the whole way so I had to fight after the main event.
"If I let things like that discourage me I wouldn't be where I'm at. So here I am now. My next fight is eight rounds and it's for sure going to be on TV."
As their boxing careers continue to progress, both Jose and Karlos Balderas have thought about leaving their hometown of Santa Maria to be closer to the action in Los Angeles.
The brothers constantly travel to Southern California for promotional events and media obligations. Balderas admits the travel does put a drain on their training.
"I don't want to (leave), because this is where I've been growing my career and this is where all my people are at," Balderas said of Santa Maria. "Just so people know, I will forever be a Santa Maria fighter. Me and my brother are thinking of making the transition to LA and staying out there and holding our camps out there. There's a lot out there, experience and exposure.
"Any time I have to do an interview out there, I have to drive three hours and three hours back and top of that we're not training. But Santa Maria will forever be my home."