While millions of people worldwide will be glued to their television sets Sunday afternoon for Super Bowl LIII, one man in the Lompoc Valley has an inside seat.
That's because Fred Brown got drafted by the New England Patriots in the 1960s and played for the Los Angeles Rams in 1965.
Brown, who played linebacker and tight end during his tenure in the NFL and later coached at Cabrillo High for nearly two decades, said he's had a feeling of nostalgia leading up to Sunday's big game.  
In fact, he likens this Rams team to the one he played for back in the day.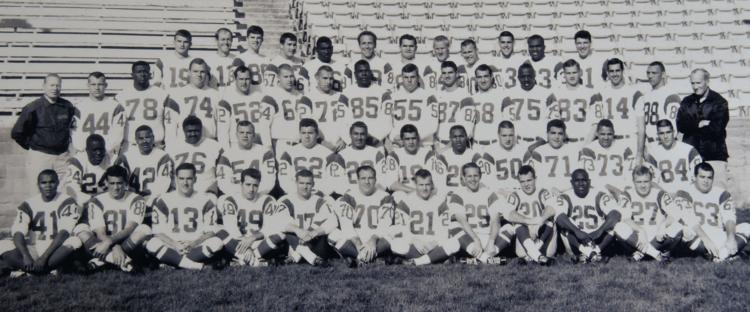 "They were much like this current Rams team now because of the defensive line. The defensive line that I played with had two to three Hall of Famers. We had Merlin Olsen, Roger Brown and Deacon Jones – and that was all in my rookie year," Brown said.
Brown, now gray haired and in his 70s, still has that imposing frame that most NFL teams seek out in linebackers. He played at 240 pounds during his athletic years. He still stands at 6-foot-4 and has hands large enough to palm a television screen. 
He now enjoys watching guys like Aaron Donald and Ndamukong Suh of the Rams running through offensive lines and disrupting plays – giving him vivid memories of the defensive linemen he teamed up with. 
"And it's why I think their defensive line and their defense will be more than what the Patriots will handle. I think their defensive line – with those two guys in the middle – will be making havoc," Brown said.  
Brown entered the league as a young rookie trying to learn linebacker after years of catching the football at tight end. But with the presence of the Rams' "Fearsome Foursome", Brown recalls never having to worry about doing too much on the Los Angeles defense that season.
"It made my job a lot easier as a rookie playing linebacker for the first time because I was a tight end at the University of Miami. I came in and I was dependent on them to help clean everything up and get my feet on the ground. It made it real nice," Brown said.
The Superbowl is getting closer by the second! Tom Brady, Bill Belicheck and the New England Patriots will try to keep the high powered Los An…
He was also backed up by what he called an experienced secondary – which the current Rams defensive back group now has with the likes of veterans Aqib Talib and Marcus Peters.
"We had a good defensive backfield as well, which had a good group of veteran players," Brown said. "The only one who was there who was in the same rookie year as me was Clancy Williams. We also had a guy named Eddie Meador, Aaron Martin and Irv Cross. Then we started three linebackers."
And the quarterback Brown had to go against in practice? That was Roman Gabriel, who went on to play in four Pro Bowls and won NFL Most Valuable Player honors in 1969.
That Rams team was glutted with talent, but Brown remembers their record that season: 4-10.  
"Yeah, it was (a stacked group). But for us to have a season below .500 really was kind of puzzling to the team, to the coaching staff and the fans also because given the kind of lineup we had defensively, it wasn't that bad. I don't remember our offense being that bad either," Brown said.  
But Brown still smiles at his experiences with the Rams, including the uniform they got to wear.
"We were the first Rams team that went blue and white (for jersey and helmets). And we were without the gold horns," Brown said. "Now, they're back to blue and white."
The early part of his NFL odyssey nearly involved an East Coast stay and potentially playing for the franchise that will be appearing in their 11th Super Bowl on Sunday: The New England Patriots.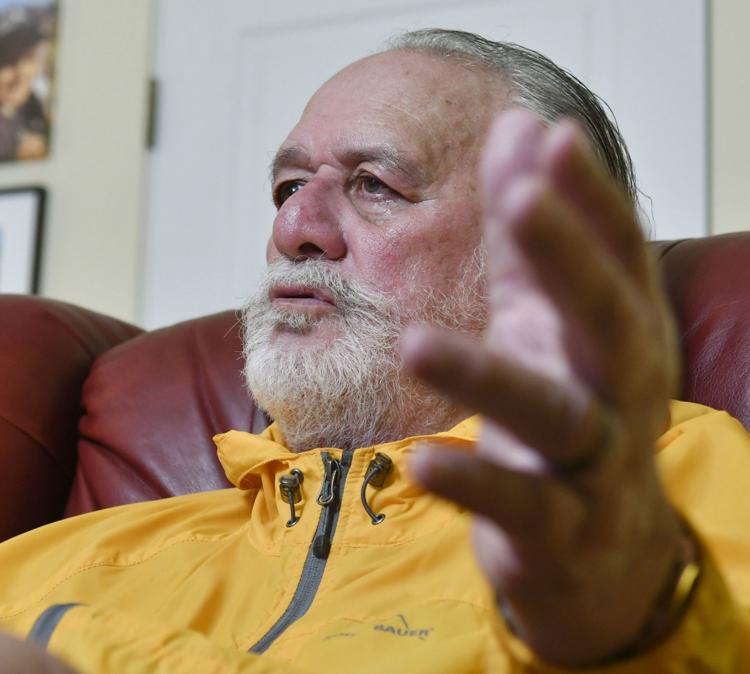 "When I was drafted out of Miami, there was a split draft at the start of the AFL and NFL. They were coming around looking for players and the idea was 'Come play for us or come play with this.' And it came down to a money deal: How much money would they offer me to play at this place," Brown said.
He learned the Pats drafted him in the third round that year, but, "Because I'm a California guy and been on the East Coast already, plus knew of the area and history of the area (in Boston), it wasn't enough to make me want to play there. So I went to L.A and they had some good players there," Brown said.
The Patriots team, then known as the Boston Patriots, also won four games in 1965, going 4-8-2.  
Brown played in a much different NFL back then – one without the big contracts or blockbuster television deals. In fact, he shared the contract of one renowned NFL Hall of Fame quarterback who entered the league the same time Brown did.
"The first guy who made big money was drafted my year, and that was Joe Namath. And they gave him $400,000 (for his contract)," Brown said laughing. "I think it was a four-year contract with some incentives. People were like 'Who gets that kind of money?' But that was the start of it."
Brown was traded from the Rams to Philadelphia following the 1965 season. He spent the rest of his career playing for the Eagles where he teamed with a young Mike Ditka.
Brown dove into coaching the moment he moved to the Lompoc Valley. He mostly worked with the junior varsity football and baseball programs at Cabrillo. On the gridiron, Brown oversaw and coordinated the defense. He was known on the CHS campus for using a booming voice that could often be heard from the CHS field to the school's library. 
One thing he's most proud of during his CHS years is teaching his players the importance of having goals, something he picked up on during his football career.
"In order to be successful, we had to have goals. Goals, to me, was always the way to make players better and with better players, we had better teams," Brown said. "I'm a firm believer that the idea of being successful is a mindset. And if you don't have the mindset, you don't know what it's like to be successful."