To get an insight into the type of person Joseph Domingues Jr. is, just listen to these six words spoken by longtime former St. Joseph track and field coach Greg Sarkisian.
"This young man is my hero," Sarkisian said.
Sarkisian has decades of experience working with athletes around the state, but Domingues' character and ability still had a profound effect on the veteran coach. Sarkisian was speaking at a ceremony to honor Domingues' appointment to the United States Naval Academy.
"That's an incredible honor," Domingues said of Sarkisian's kind words. "Actually, Sark's dream school was the Naval Academy and I feel like he's proud of me to be able to go to his dream school and carry through the dreams he had. It's unbelievable."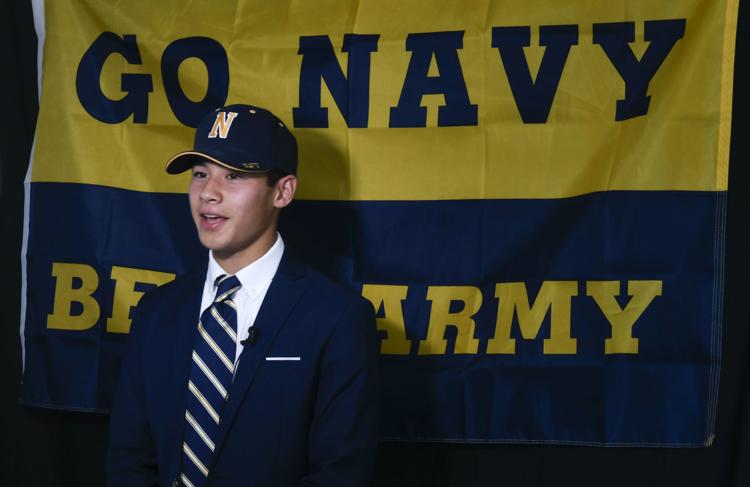 Domingues, a St. Joseph High School distance-running standout, signed a letter of intent to fulfill his appointment to Navy Wednesday afternoon at Elite Athletix, a training facility tucked behind a home off Clark Avenue in Orcutt. Domingues was joined by his father Joe, who is the principal at Santa Maria High, and his mother Guinevere. 
Domingues will run track and cross country for the Midshipmen, joining the Naval Academy and fulfilling a lifelong dream.
His great-grandfather, also named Joe, was drafted into the Navy and served during the Korean War. Domingues' father served in the Navy in the 1990s and 2000s.
"The Naval Academy wants well-rounded people, they don't want someone who just has great grades or is a great athlete," Domingues Jr. said. "I think I'm a combination of both. Also, I help with my community. I'm very active in my church and I just try to be as well-rounded as I can possibly be. Best in all areas. I think that's someone who the Naval Academy wants."
Domingues has a 4.12 grade-point average at St. Joseph. He endured a grueling application process to get into Navy. 
"It's rigorous. You have to go through multiple interviews, you have to get an appointment, you have to meet with congressmen, you have to meet with military officers," Domingues said. "It can be intimidating, but they just want to make sure the next generation is prepared."
Domingues will enter the academy after graduating from St. Joseph High School later this spring. He'll plan on graduating in 2023 then serve a five-year commitment in the military. At Annapolis, he'll compete in the cross country season during the fall, indoor track in the winter and outdoor track during the spring.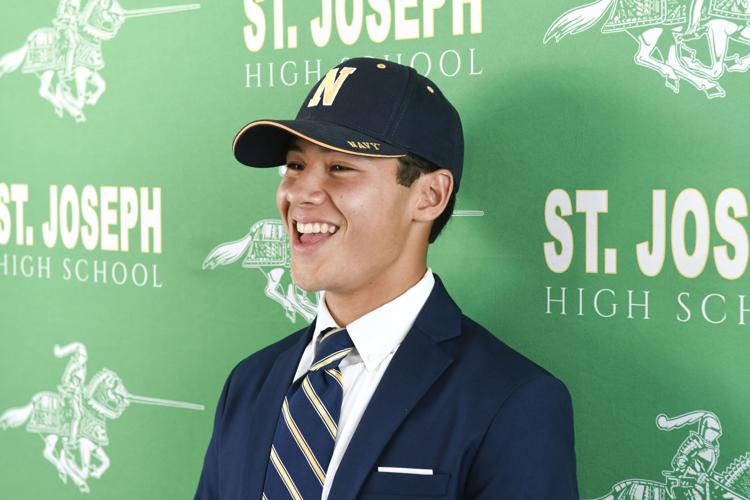 But it's nothing Domingues can't handle. He's dealt with plenty of adversity. He was diagnosed with Non Hodgkin's Lymphoma in 2011. Domingues, who underwent treatment at Santa Barbara Cottage Hospital, made a full recovery and turned into one of the top young distance runners in the nation before entering high school.
"I try not to let my past define who I am," Domingues said. "I just use it as a point of strength. If I can go through something like that, I can go through anything in life."
Domingues isn't sure in what events he'll compete in during the track season, but has been eyeing the steeplechase, the daunting obstacle distance race.
"I'll probably start off with the 1,500 because I'm familiar with that one," Domingues said. "They don't run the steeplechase in high school because it's a hard event, it requires a lot of endurance and mental toughness, but that's definitely something I want to do."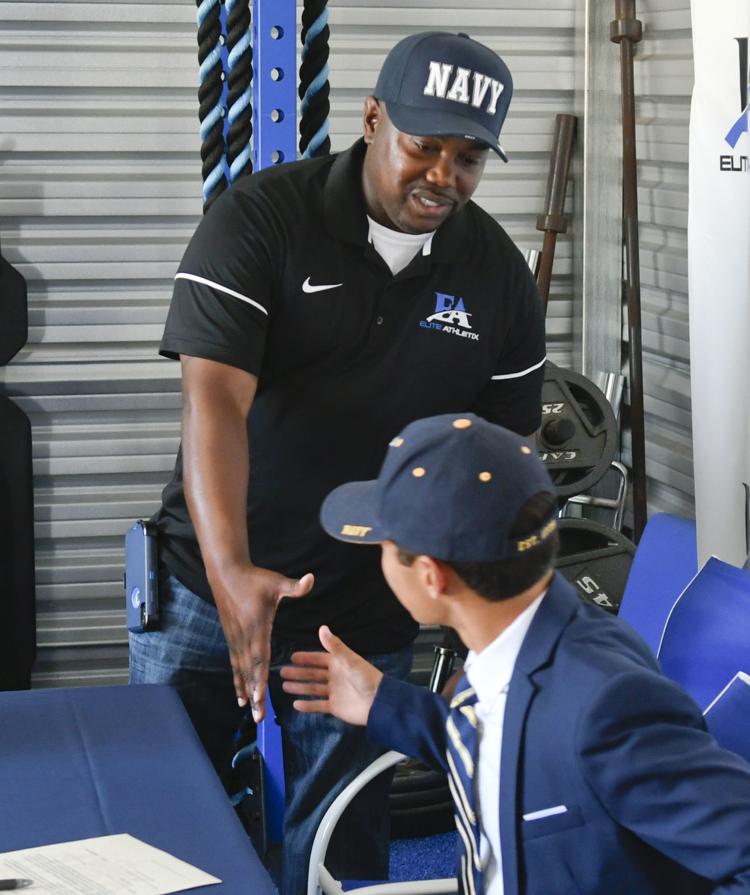 To close out his high school career, Domingues wants to podium at the CIF State Track and Field Championships next month in Clovis and win a sectional title.
"I just want to get to state and podium there and get another state placer," Domingues said. "See if I can make a run for a Central Section title in whatever event I do."
Domingues wouldn't divulge which event he'll be focusing on during the upcoming CIF season; it could be the 800 or the 1,600. 
"You'll see Friday," he said, alluding to the coming Mountain League Track and Field Prelims.