The final score, a 14-point victory for San Luis Obispo, didn't quite tell the entire story of Wednesday night's game. 
Righetti, which hosted the Tigers, held a 16-9 lead after the first quarter and trailed 25-20 at the break. Early in the fourth quarter, a Canaan Reynolds 3-pointer cut San Luis Obispo's lead to 43-37.
Then came a game-clinching run from the Tigers. SLO outscored Righetti 15-7 during a stretch in the fourth quarter to close out the Mountain League game with a 58-44 win. 
Connor Torell and Addison Wright combined for 14 fourth-quarter points for the Tigers. Torell finished with 14 in the game while Wright had a game-high 19. 
Righetti senior Caleb Thomas, a Tulane football commit, led the Warriors with 14 points as he fought through foul trouble. Reynolds had nine points for the Warriors and John Costa added eight.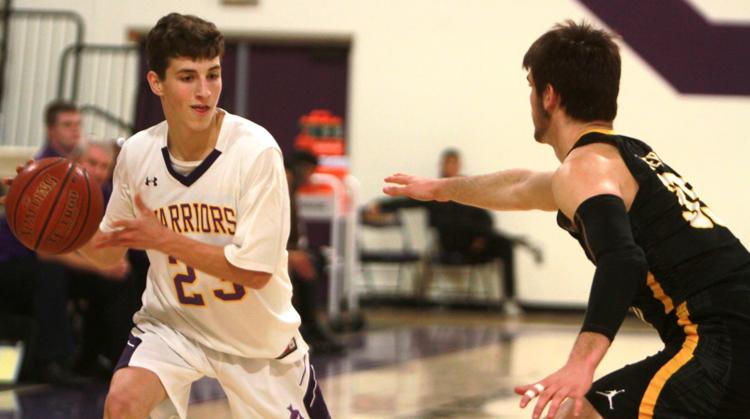 The Warriors fell to 2-3 in Mountain League play. They are 4-15 overall. The Tigers are 3-2 in league and 15-7 overall.
Righetti led 16-9 after the first, but was outscored 16-4 in the second quarter to fall behind at the break.
Righetti clearly lacked the depth and size to keep pace with the Tigers, who feature a slew of post players over 6-foot-5.
"The kids play hard and they play with a lot of heart," Righetti coach Kevin Barbarick said. "We value that a lot. We've struggled a bit this season, but we've played a tough schedule and it's a tribute to our guys that they haven't quit. They try and give themselves a chance to win. The foul trouble hurt us tonight and we don't have a ton of depth. Then one of our post guys got hurt tonight.
"When our bigs got in foul trouble it was tough to overcome that. That's when our lead dwindled there in the second quarter."
Barbarick also thought his team should've shot better at the foul line. The Warriors went 13 for 26 on free throws. 
The brightest spot of the night for Righetti: The play of Thomas, a two-time league MVP in football who has committed to play for the Green Wave of Tulane in New Orleans. Thomas, a 6-foot-4, 260-pound post player scored inside, protected the paint and provided rebounding.
Thomas led the team in scoring, starting with eight points in the first quarter alone.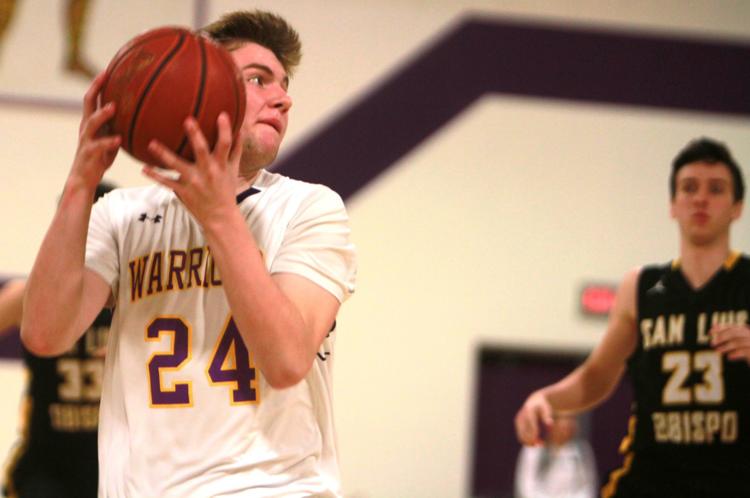 "It's a real tribute to Caleb and the type of guy that he is; tremendous character," Barbarick said of Thomas playing high-level basketball though his future lies on the gridiron. "He loves Righetti High School and he loves being out here competing. Not a lot of guys would take the risk that he's taking. He had a heckuva first half and if he doesn't get in foul trouble maybe it's a different game."
Barbarick said the most recent Division I football player he coached on the basketball court was at Vista High, in Northern San Diego County, where he coached Paris Gaines, who went on to play running back at Fresno State. 
San Luis Obispo also features a few multi-sport stars, including Emilio Corona, who's committed to play baseball at the University of Washington and also quarerbacked the Tiger football team.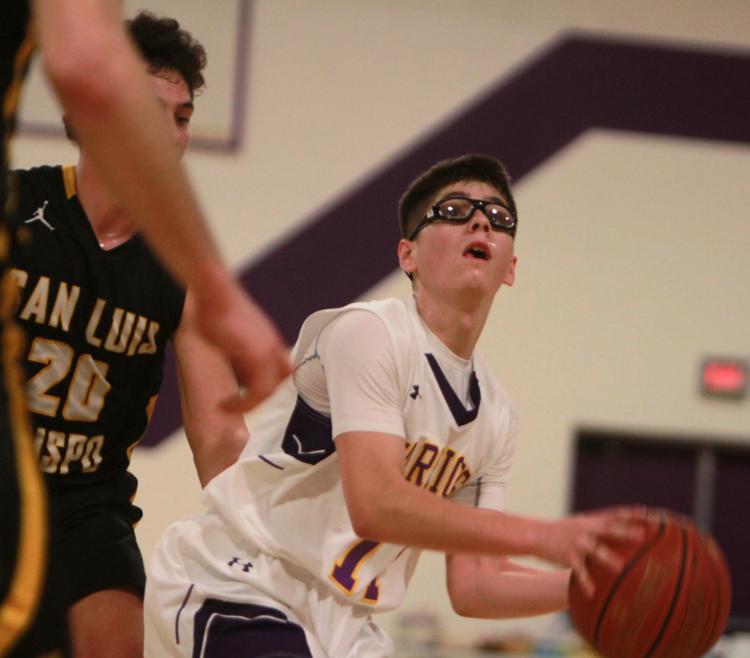 Righetti is slated to play at St. Joseph Friday night at 6:45 p.m. in its next game. SLO will play host to Mission Prep at the same time.